Moving Murals
Founded in 1986, the non-profit organization City Lore promotes and advocates New York City and America's living cultural heritage for almost three decades. The City Lore has now opened a gallery in the East Village with an inaugural exhibition Moving Murals: Henry Chalfant & Martha Cooper's All-City Graffiti Archive. The Archive pays homage to the young artists who painted New York City's subway cars in the seventies and eighties, and whose work challenged contemporary fine arts standards.
The exhibition will run through July 10.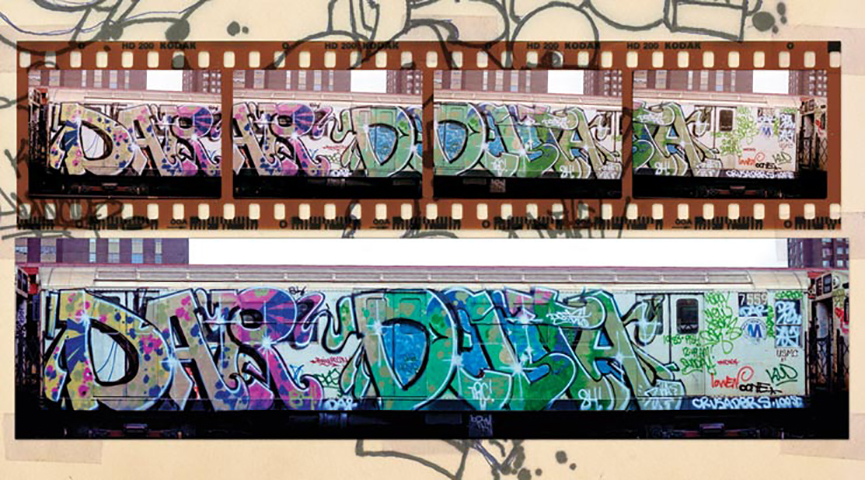 Golden Age of Graffiti
For its debut exhibition, City Lore designed a real museum-like overview of tagged subway trains of NYC in the '70s and early '80s based on photographs of two legendary subway graffiti photographers, Martha Cooper and Henry Chalfant. The two have been known for chronicling the graffiti movement since the "Golden Age of Graffiti". Working in 1970s through the early 80s, Chalfant and Cooper were able to permanently capture hundreds of works of subway art before they were destroyed. Their images of graffitied subway cars, as well as portraits of the artists at work, therefore, represent one of the major documents of American popular culture in the late twentieth century.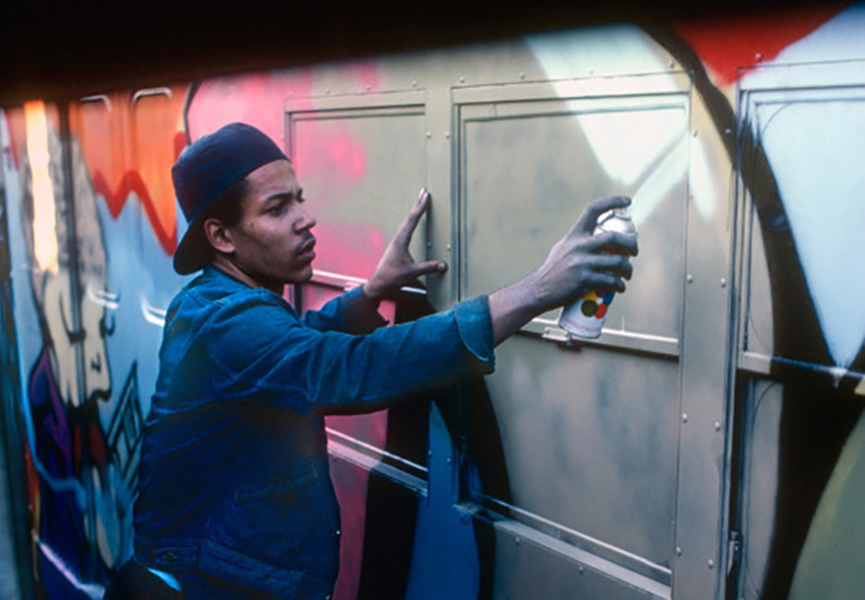 Moving Murals exhibit
Chalfant and Cooper
Chalfant and Cooper's photographs are displayed as a wall to wall mosaic of over 850 tagged trains creating a mesmerizing atmosphere in the gallery.  Also, for the first time is on view Chalfant's recently published iBook which includes a substantial collection of train image archives, artist interviews and videos. Viewed on a large screen, it offers a pleasurable interactive experience. Chalfant's determination in hunting down and capturing with his camera original artworks of the "Golden Age of Graffiti" has left the world with a representative cross section of some of the best work by talented young artists who painted New York City's subway cars.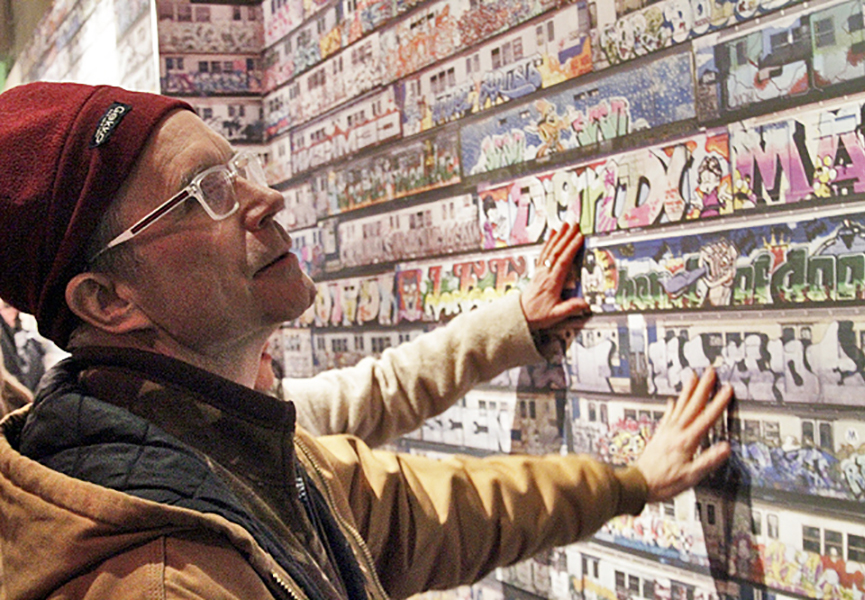 About the City Lore Gallery
Founded in 1986, City Lore's mission is to foster New York City – and America's – living cultural heritage through education, preservation and public programs. The City Lore documents, presents, and advocates for New York City's grassroots cultures to ensure their living legacy in stories and histories, places and traditions.  Its gallery has become a cultural hub of the city, forging a strong foundation for advocacy and celebration of City's cultural atmosphere. The City Lore Gallery is an incubator for the furthering of cultural equity and the modeling of a better world with projects as dynamic and diverse as New York City itself.