Her Aim is True: A Documentary About a Rock & Roll Photographer
Her Aim is True is a 2013 film documentary put together by Washington DC based British movie-maker Karen Whitehead, boasting music legend Eddie Vedder, best known as vocalist with Pearl Jam, as executive producer. It was first shown at the Seattle International Film Festival, on May 26, 2013. Her Aim is True is the story of Jini Dellaccio, who after starting out as a freelance fashion photographer in the 1950s, reinvented herself as a music photographer during the 1960s. The Karen Whitehead documentary tells the fascinating story of Jini Dellaccio, now recognized as one of the most innovative rock & roll photographers, from her roots playing jazz saxophone in all girl bands during the 1930s, to how she came to hang out with legendary musicians such as The Sonics and Neil Young. Her Aim is True documents for the first time in 50 years, the remarkable legacy of Jini, and how a middle aged woman became one of the most daring and innovative photographers, capturing the music in its early years, with iconic imagery of bands from the Pacific Northwest and live photographs of legends such as The Who, The Beach Boys, Rolling Stones and The Yardbirds. For more music inspired photographic works, check out the work of Dennis Morris in Revolutionary Dreams and Sex Pistols: The Bollocks.
Images via Her Aim Is True website.
How a Middle Aged Woman Became One of the Most Daring and Innovative Photographers
Jini Dellaccio & Rock & Roll
Her Aim is True, a documentary story about a rock & roll photographer, explores through interviews and soundtracks, the vibrant music subculture in the Pacific Northwest and how Jini Dellaccio helped to shape that legacy with her innovative work. The 1950's had seen Jini Dellaccio develop a successful career in freelance fashion photography and had exhibited work at Tacoma Art Museum in 1962. It was in 1964 though, that she first came into contact with the world of music, being introduced to a popular local band, the Wailers, who asked her to shoot some photos for their record cover. She insisted on photographing the band away from the studio, taking them for a walk in a park, the resulting images ending up on the cover. It was an approach that worked well, avoiding the standard studio shoots for outdoor locations created some iconic imagery and when forced indoors, she incorporated moody lighting and unusual poses. She continued photographing musicians into the 1970s and Her Aim is True offers a unique chance to appreciate the archives of a legendary photographer. You may also be interested in the photographic work of Dennis Hopper in Scratching the Surface and the work of Shepard Fairey with Dennis Morris in SID: Superman is Dead.
Image of Jini Dellaccio photographing The Sonics via Her Aim is True website.
Moody Lighting and Unusual Poses
The Life Behind the Camera
The acclaimed documentary film, Her Aim is True, by Karen Whitehead with Eddie Vedder as executive producer, comes at a perfect time in the history of music and photography. At a time when every person and their dog takes a mobile phone to concerts, it is easy to forget that photographers like Jini were there creating iconic art at the start of rock. Jini was born in 1917 on a farm in Indiana to an artistic family. From 1935 she played saxophone in a variety of all girl swing jazz bands, marrying in 1946 and then attending the Art Institute of Chicago, studying painting and becoming interested in photography. The 1950s found a new career in fashion imagery, before finding herself exposed to the rock sound of the 1960s and creating history with her iconic imagery. In her later life, she pursued her love of nature photography, along with the occasional shoot for a band, before passing away, aged 97 in July 2014, Seattle. You may also enjoy Eyes Wide Open! 100 Years of Leica Photography , 10 Women Photographers and 10 Album Covers by Artists.
Jini Dellaccio & Karen Whitehead – Photo by Joe Mabel
Creating History With Iconic Photography
Her Aim is True at Museum of Photographic Arts
The Museum of Photographic Arts in San Diego has announced a special screening of the documentary film about a rock & roll photographer, Her Aim is True. The film by Karen Whitehead enjoys its premiere in San Diego on May 7th, 2015, three days before legendary band The Sonics hit San Diego at Belly Up, Solana Beach on the 10th May. The Sonics of course were photographed by Jini, creating some of the most iconic images of the band and in return they have dedicated their first LP since 1967 to the legendary photographer, a fitting tribute to the innovative lady who helped shape the image of 1960s rock.
For more information, visit the Her Aim is True film website.
Featured image via Film Maker In The Cloud
For all the latest photography and art news, sign up to My Widewalls for free today.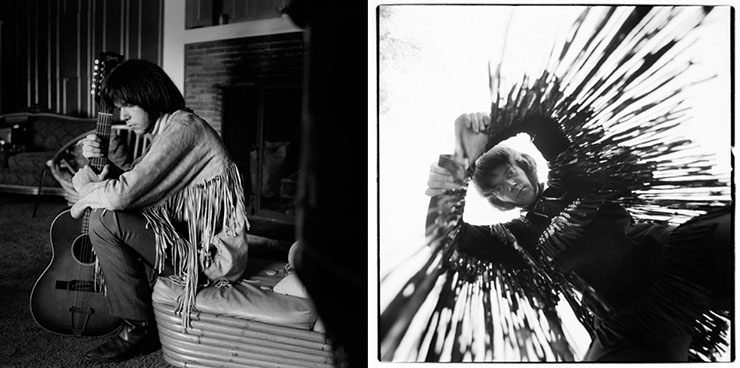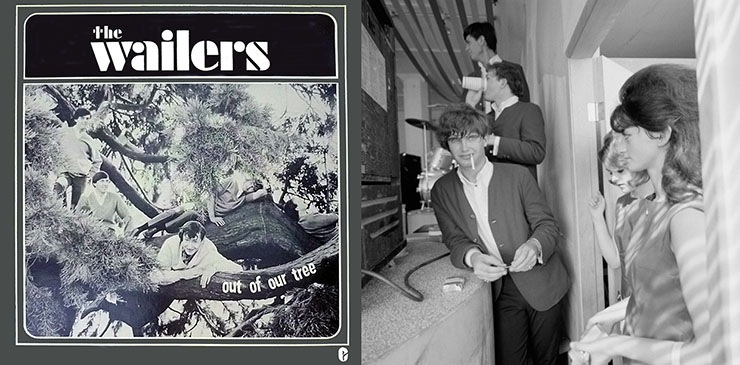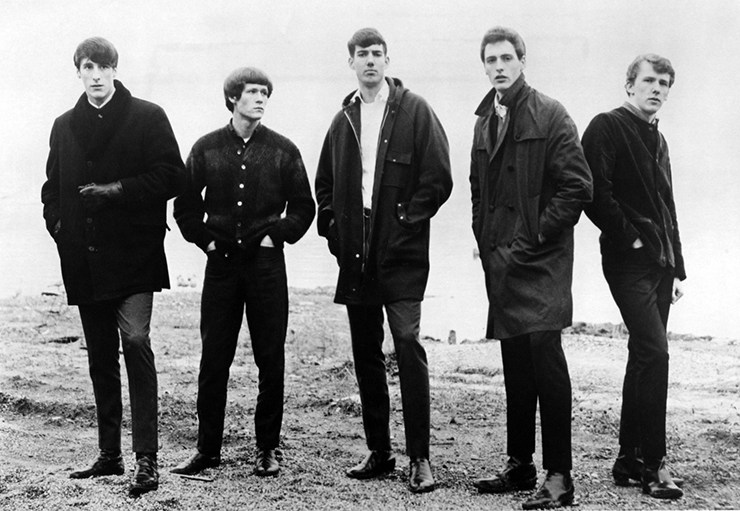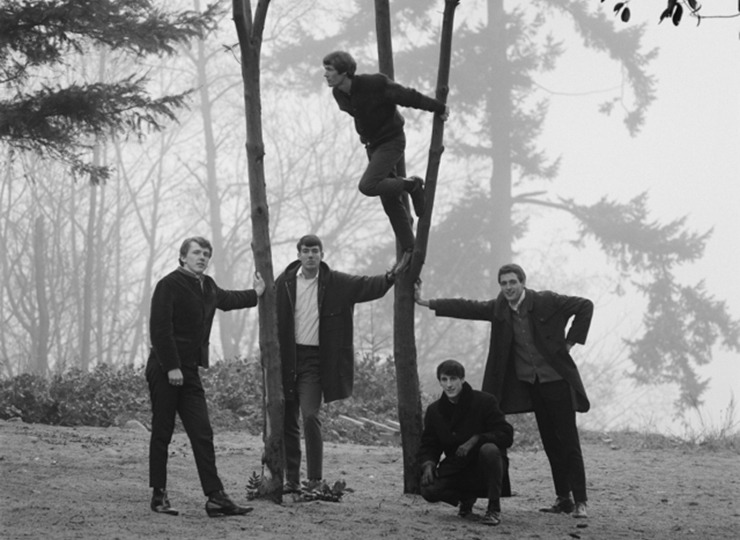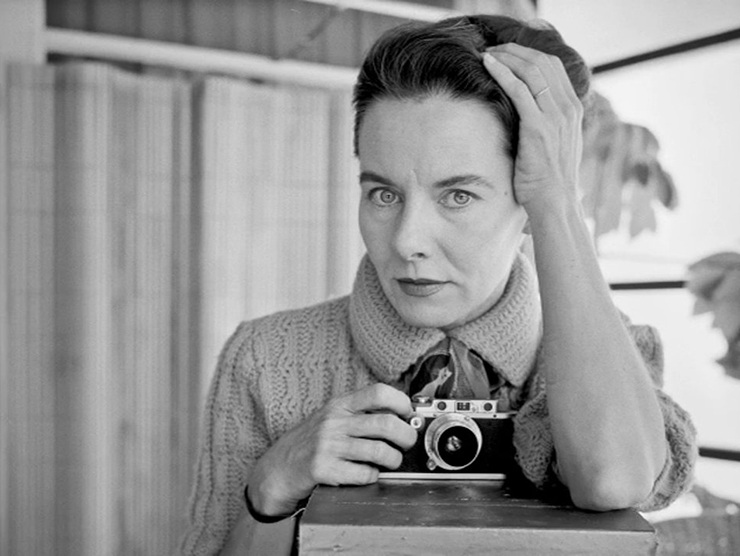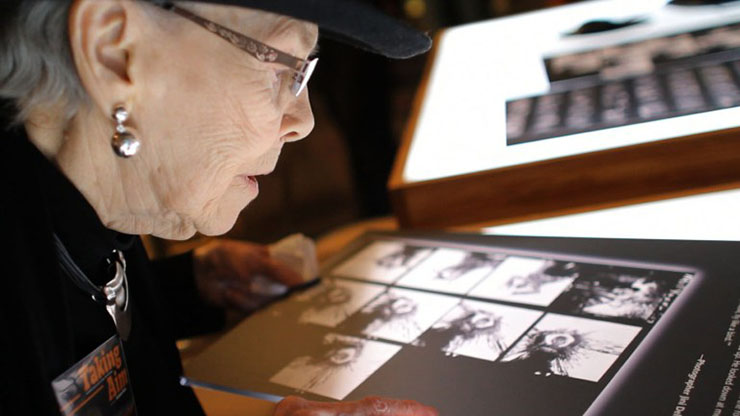 Photos courtesy of Jini Dellaccio unless otherwise credited.