Herrods Xmas Bizzare 2014 is ON!
Ah, holiday season is upon us! For some a happy occasion, for some the inevitable nuisance, but for all – a compulsory binge instigator! Some binge on food, most binge on shopping, and what's an honest art lover to do, but exactly the same? As some galleries do not serve appetizers on their openings, and art is generally a costly matter, cheap alternatives are necessary to satisfy the urge for purchase. The perfect spot for such a trip is the infamous Herrods Xmas Bizzare, a place of art, specialized in 'last minute artistic gifts, primarily for yourself, but maybe for someone else'. Underscore maybe. Same as last year, 'errods popped up as one of the most interesting places for a stencil lover, gaining some new art, but somehow, losing an H.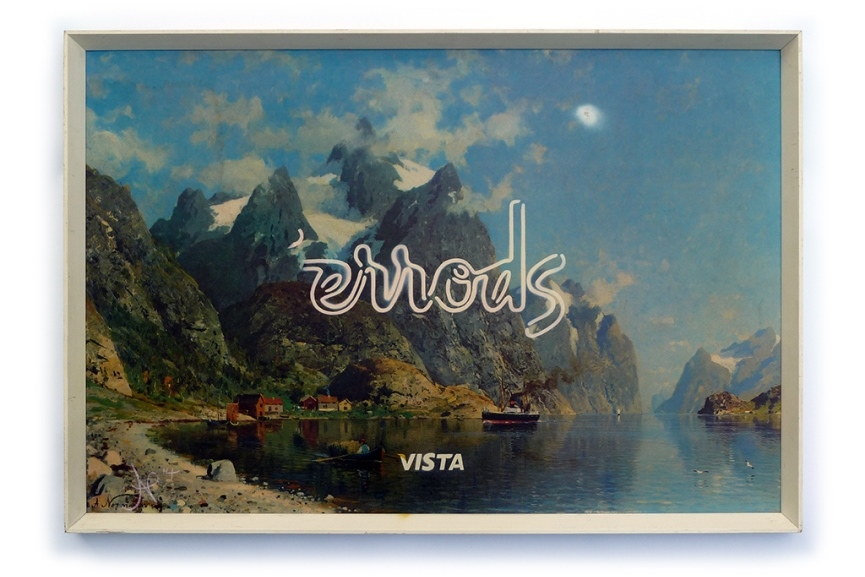 Special editions at XB
Subversive and engaged, the 'errods XB continues its badvertising actions seasoned with a good dose of humor and pungent call-to-action phrases. Funnily enough, this intriguing art installation made up of various works by engaged artists does openly fight mass consumption, but it can only survive if – we buy their stuff! Special editions are something the XB did not resist, so 5 mini 'errods black canvases were made, emulating an 'exclusive designer chic', to be put on sale on the opening night of the bazaar. Another special edition is ready and available online – a set of Xmas cards designed by Pahnl, sold in sets of 5 for 12 pounds a set. The cards are issued in a limited edition of 250, and every one is different, but if they are all as quirky as the one where a dog shortens the life of a Snowman, this 'fairly collectable gewgew' is absolutely worth it!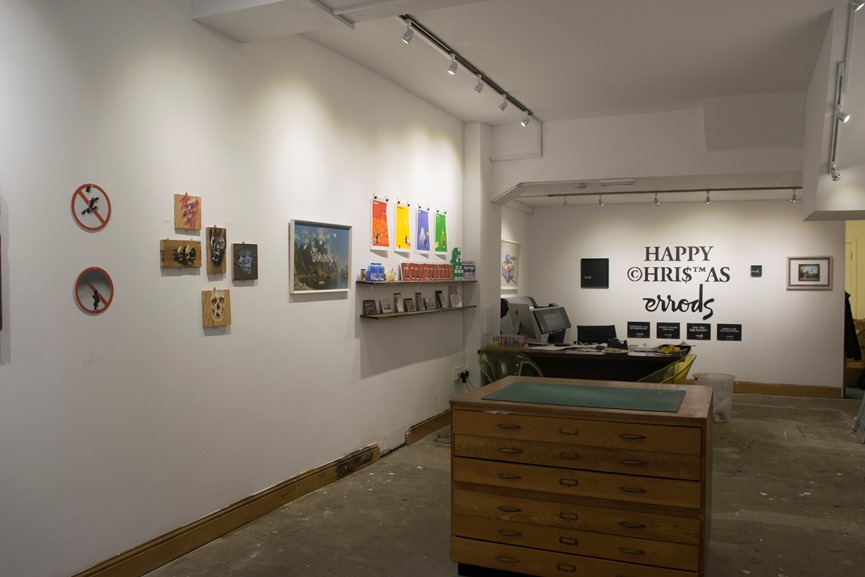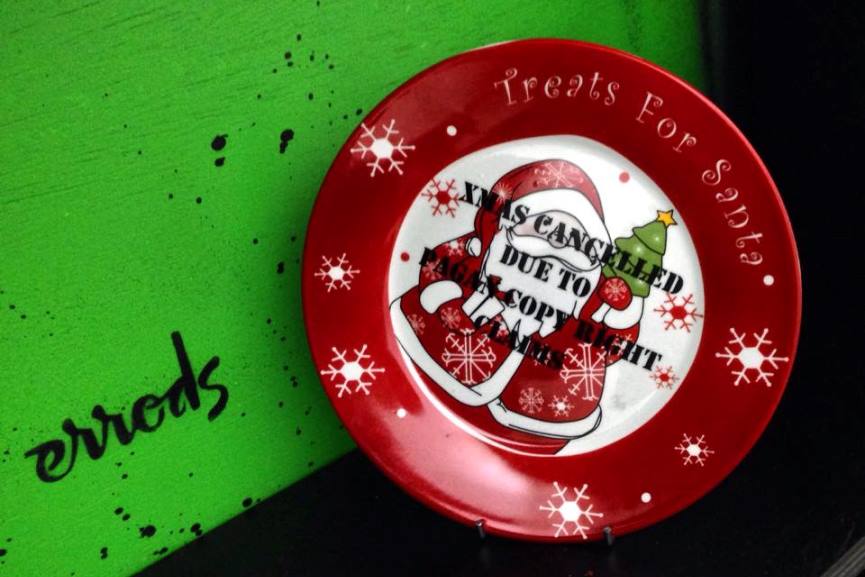 Badvertising is Really Good!
The show is enriched with some original badvertising pieces, and lots of inexpensive originals, artistic interpretations of brands and their values, and valid visual discussions on societal morals. So, renegade pottery by Carrie Reichardt, art for the people by My Dog Sighs, and stenciled pieces and quibbles by Agent Provocateur, Inkie, Matti Nicholls, Paul Don Smith, Blam and Id-iom make a different sphere in the big-name, big-price obsessed art market. Their works are meant to be eye-openers, bringing the man back to real life and away from the false media-induced sense of wanting more and believing in plastic ideals. Art at 'errods is organic, real and unique.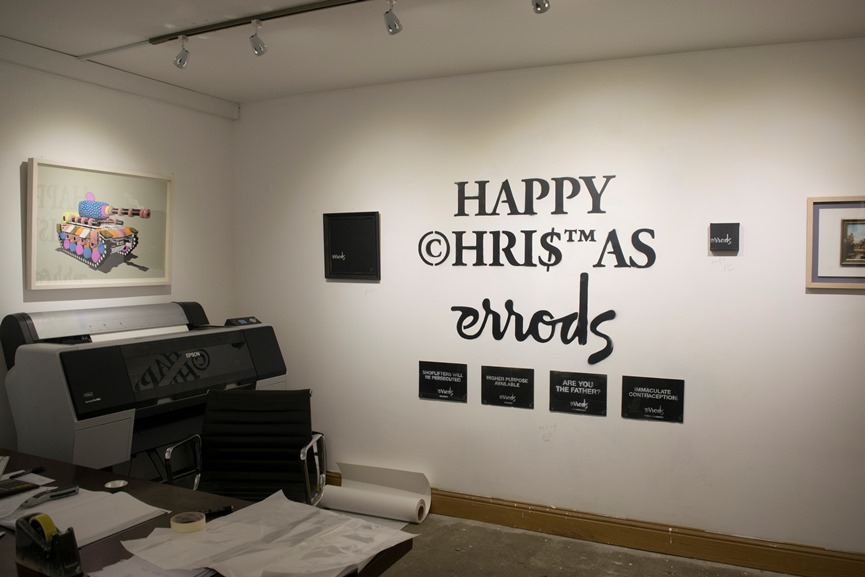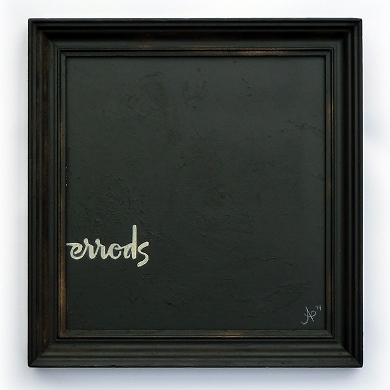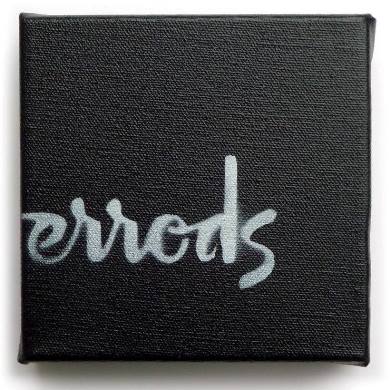 Herrods Xmas Bizzare 2014
Herrods Xmas Bizzare features work by Agent Provocateur, Blam, Inkie, Carrie Reichardt, Id-iom, Matti Nicholls, My Dog Sighs, Pahnl and Paul Don Smith. The show opened December 11, and it will remain open through December 24, 2014, hosted by the Atom Gallery. Londoners without an idea for a Christmas gift – Atom Gallery is the place for you! And remember – no shoplifting! Special Xmas card edition by Pahnl is available online here!
Check out the Herrods Xmas Bizzare 2013, to know what to expect, and make sure to scroll down for an exclusive shots from the 'errods XB 2014 Opening and for listed artwork and prices!
All images courtesy of Atom Gallery and Agent Provocateur.
If you love pop-up shows and small art events and mini-fairs, sign up to My Widewalls today!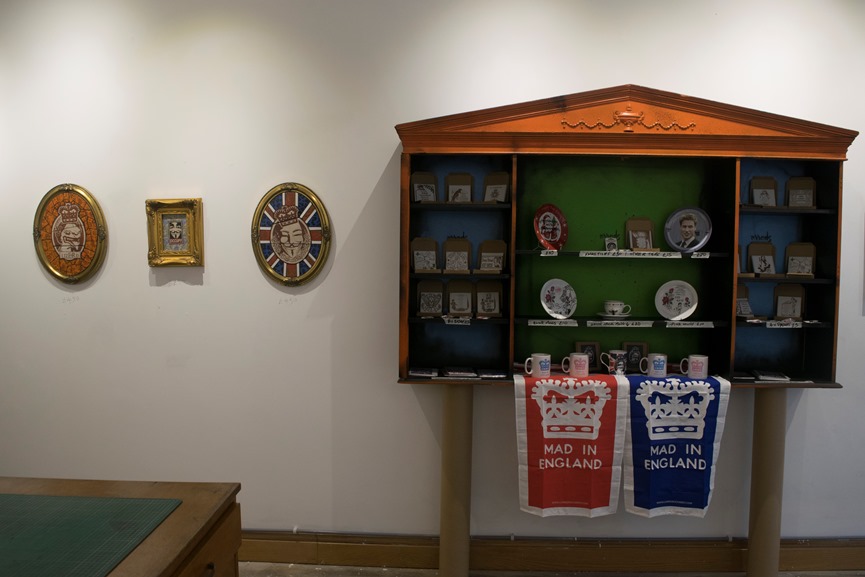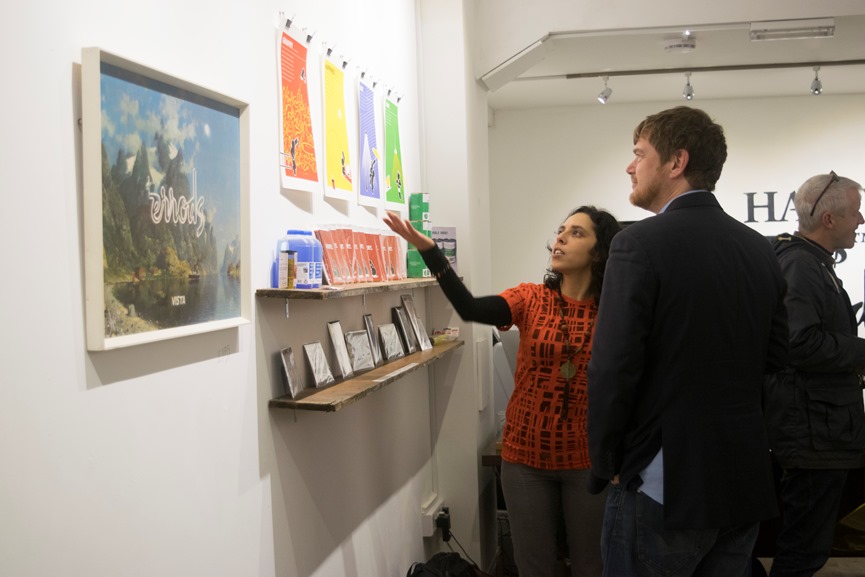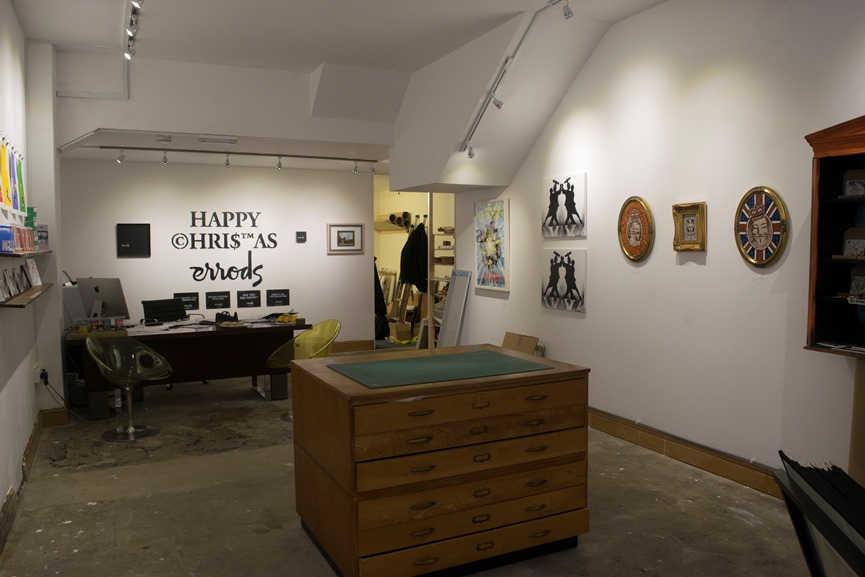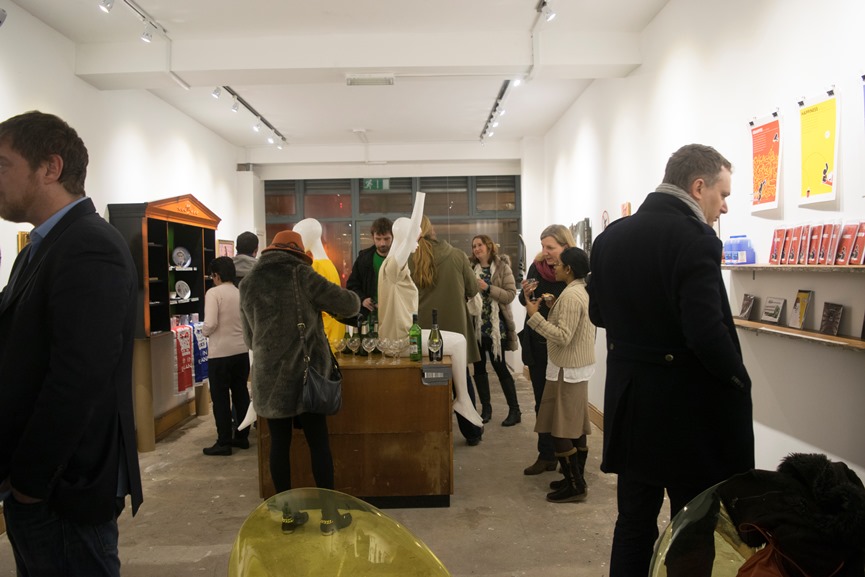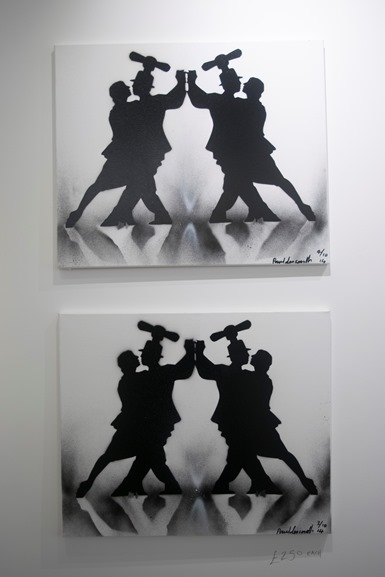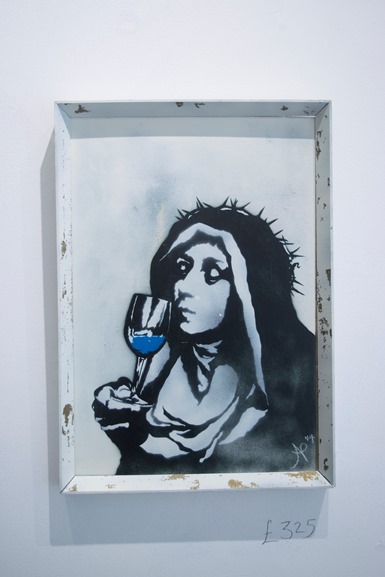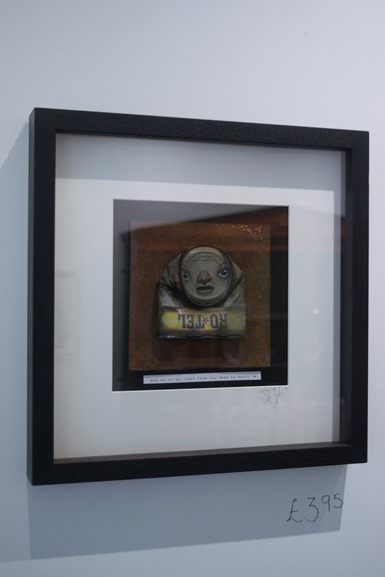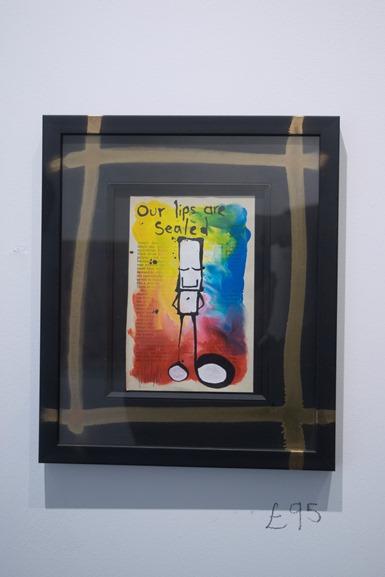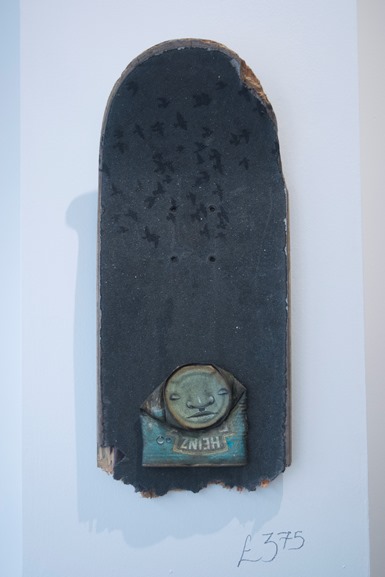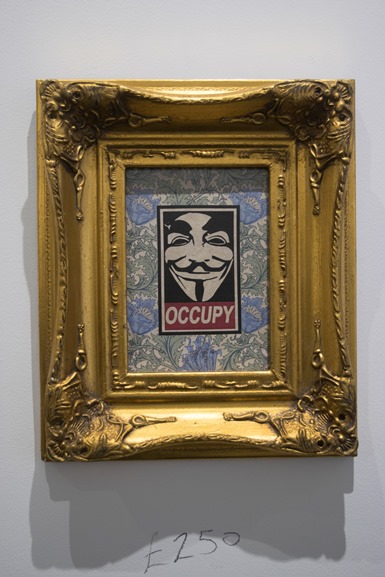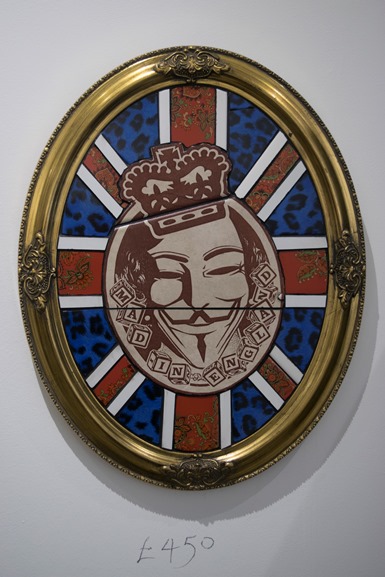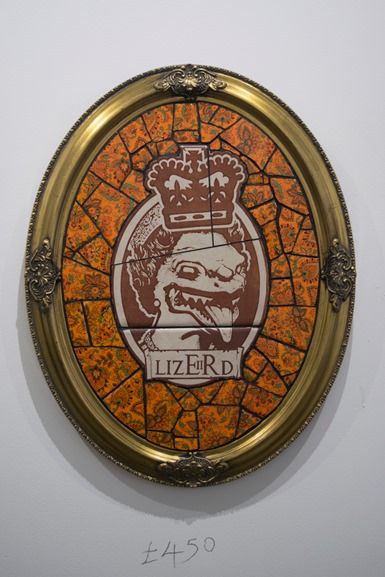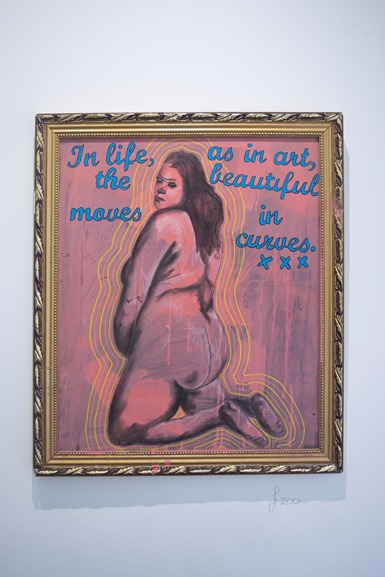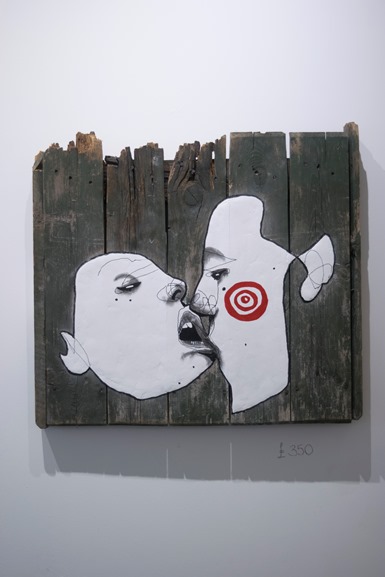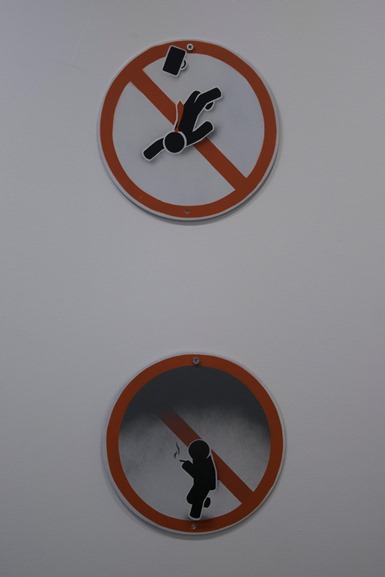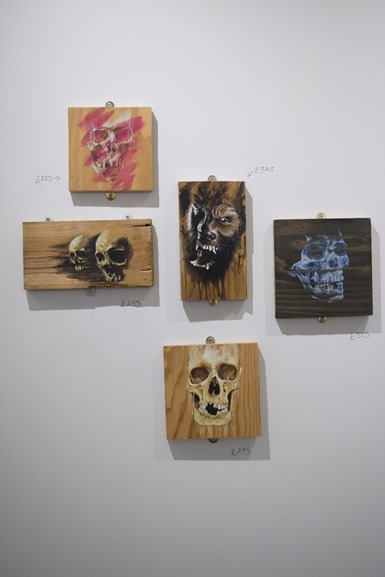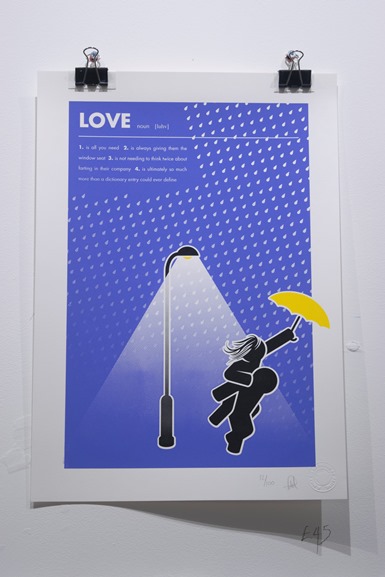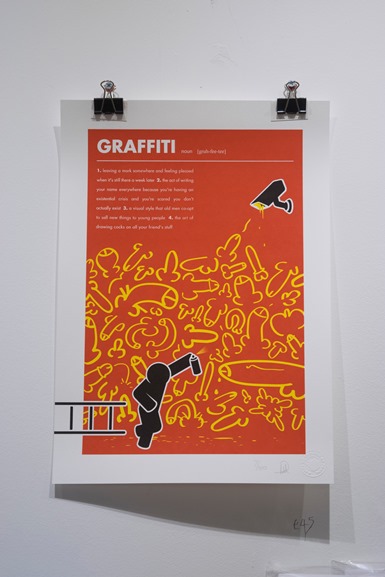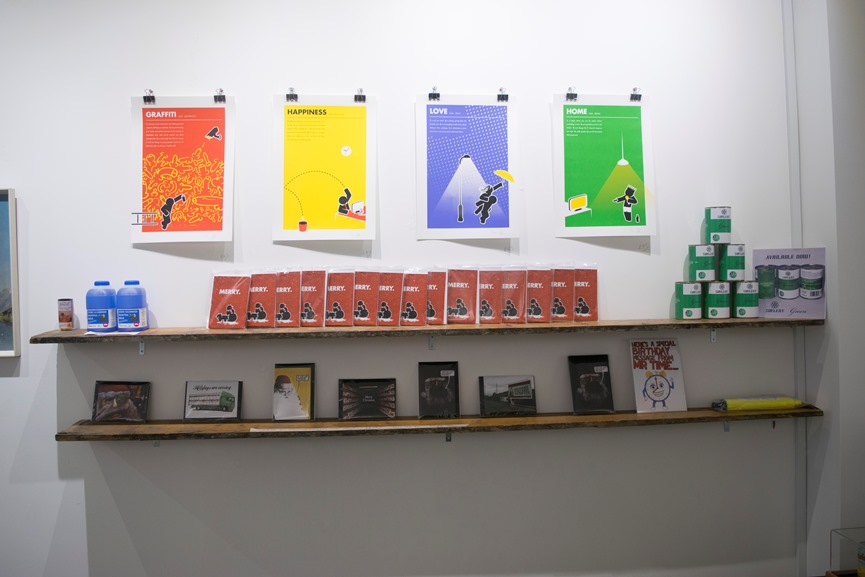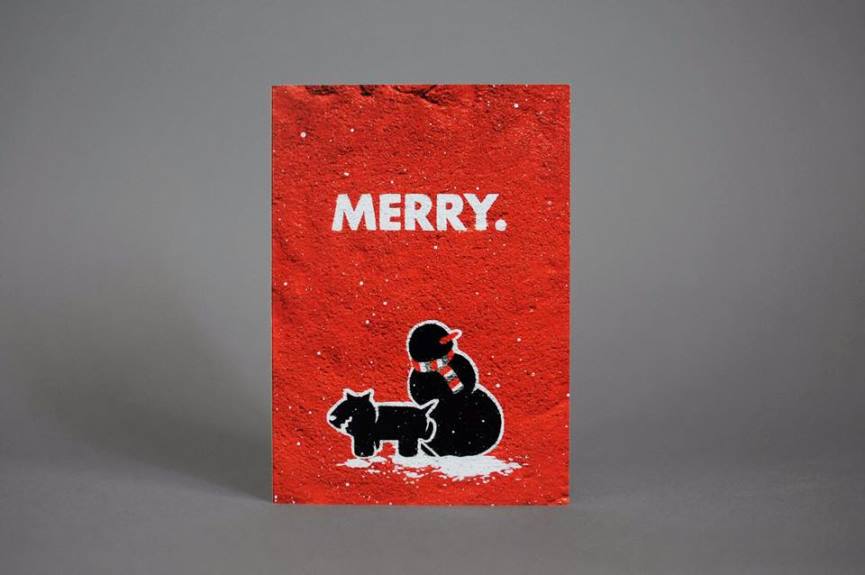 [mc4wp_form]
Follow These Galleries
Chicago, United States

London, United Kingdom