Highlight solo exhibitions 2013
The end of the year marks the time for galleries and artists to take a breather and prepare artworks and exhibitions for 2014. We're neither galleries nor artists so we have something prepared for you to bridge the quite urban art Christmas time. We'll present you with the highlight solo exhibitions from 2013. Our selection includes a wide variety of urban art styles, different locations and many interesting works by the street artists Rero, Invader, RISK and Word To Mother.
Word to Mother – California Coming Home
The London based street artist Word to Mother exhibited at White Walls in San Francisco last month. The urban art show entitled "California Coming Home" was an artistic reflection of Word To Mothers trip to California as a kid. The Exhibition was justifiably so a huge success. Check out some pictures from the opening night.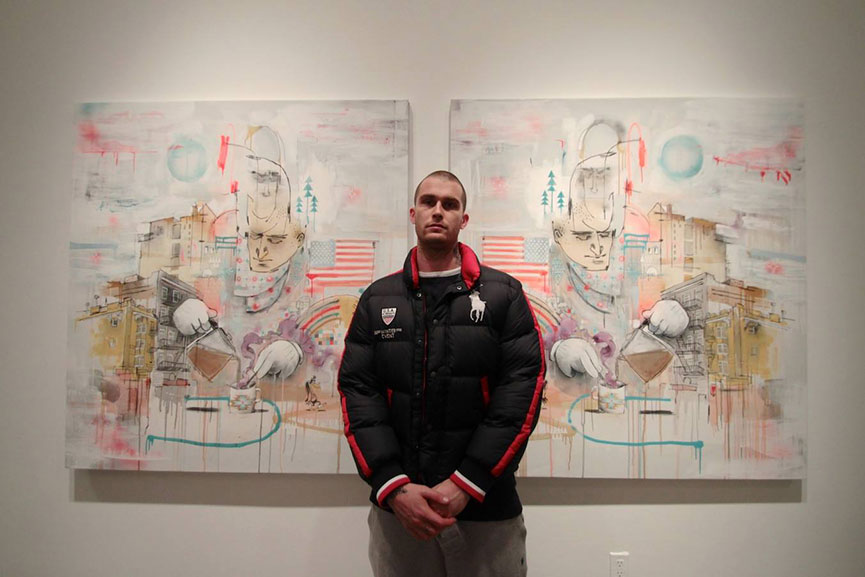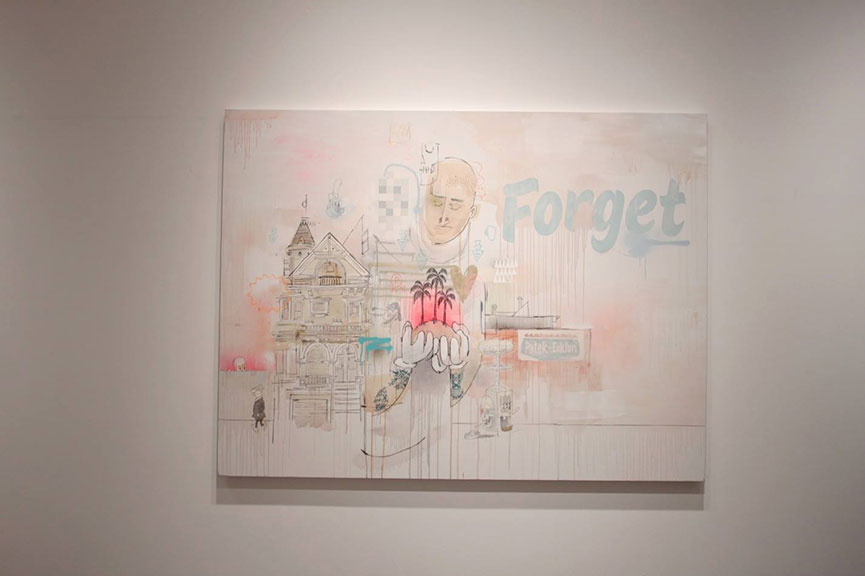 RISK – Metallic Tissue
Around the same time LA street art legend RISK and Fabien Castanier Gallery hosted RISK's solo exhibition Metallic Tissue at the Castanier space. RISK's presented street artworks are a representation of the street artists graffiti background. The work is in no way limited to graffiti, RISK manages to fuse the sophistication of contemporary art and the street feel of graffiti. The result is simply stunning and overpowering on white walls.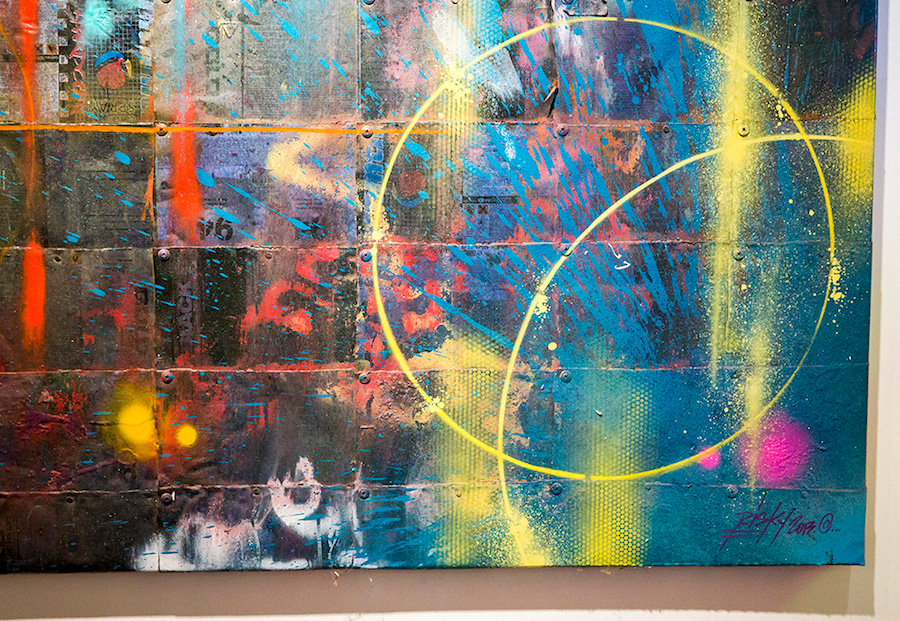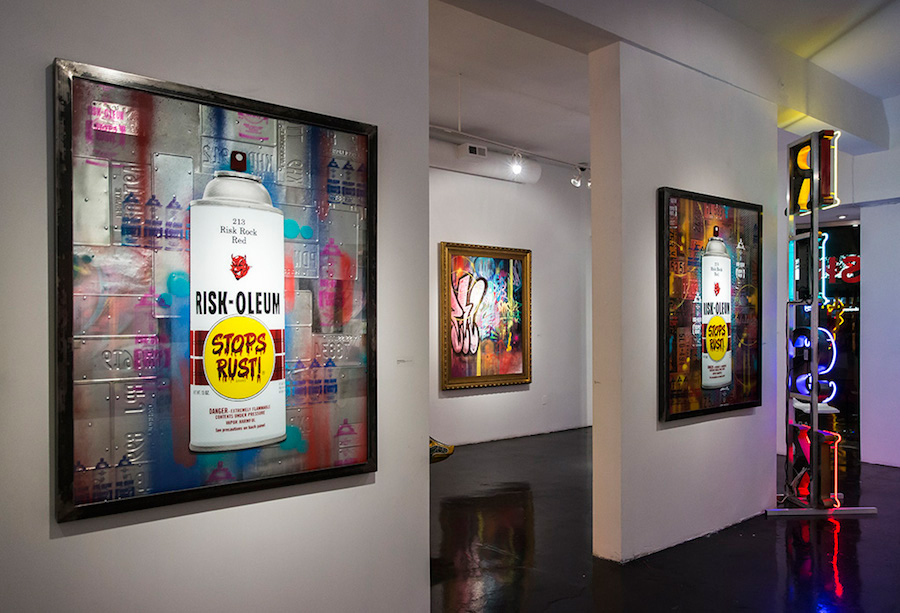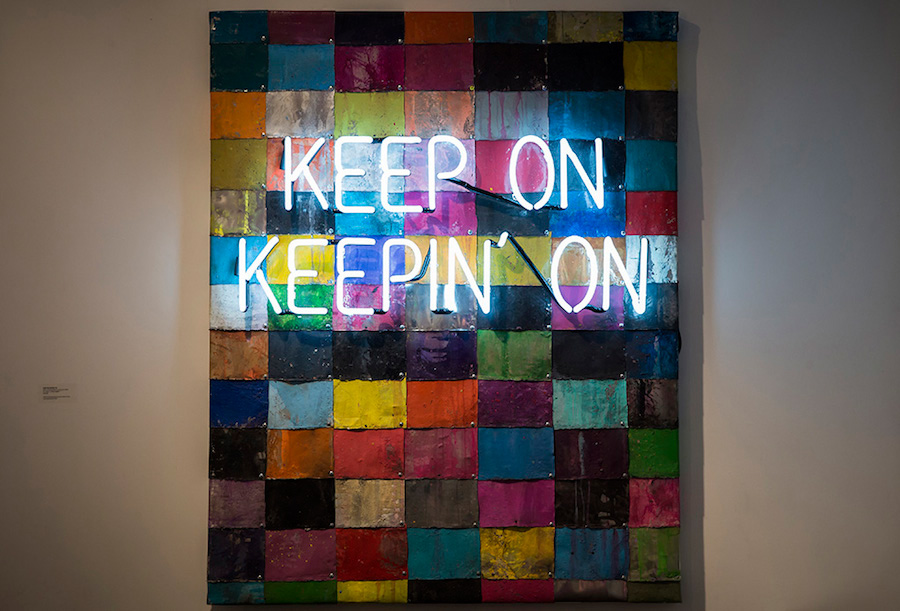 Invader – Art 4 Space
The anonymous French urban artist sent his not so unknown invader mosaic to space. The little invader was equipped with 3 HD cameras and lunched into space with a huge weather balloon. The short documentation of the Invader extraterrestrial journey had its world premier at The Art Basel Miami last year and subsequently screened in New York, London and Paris. The film screening was open to the general public and without admission. Definitely one of the most original, unusual and interesting urban art exhibitions in 2013.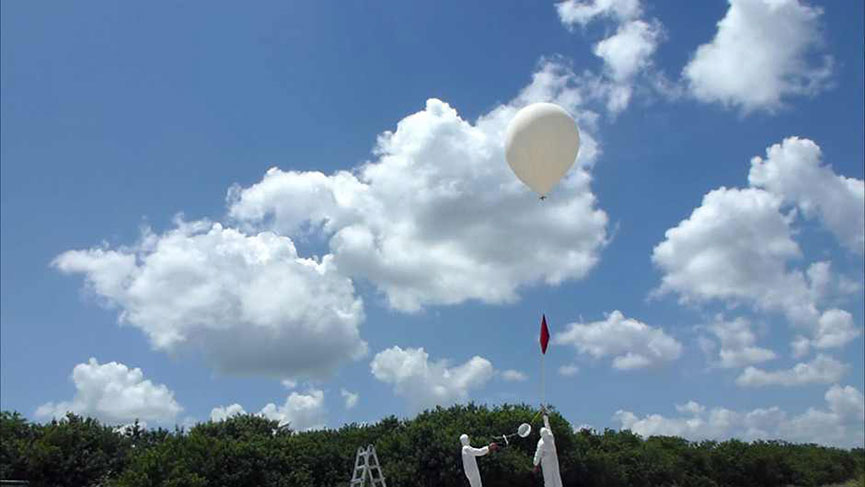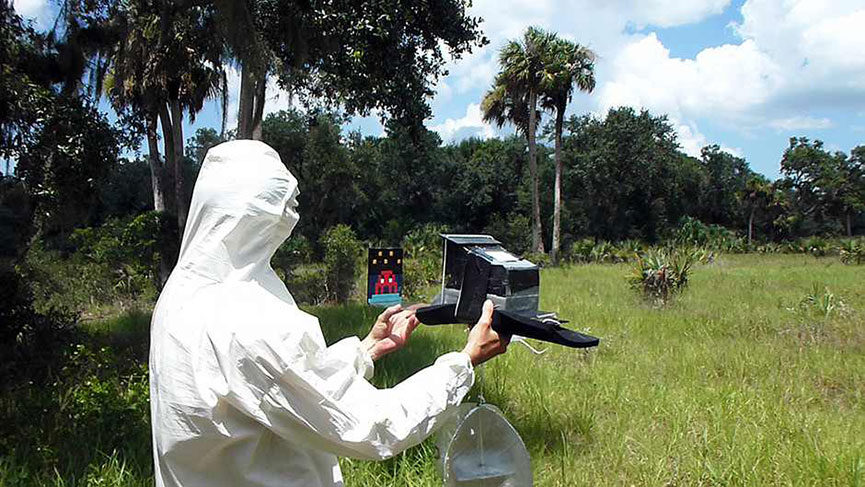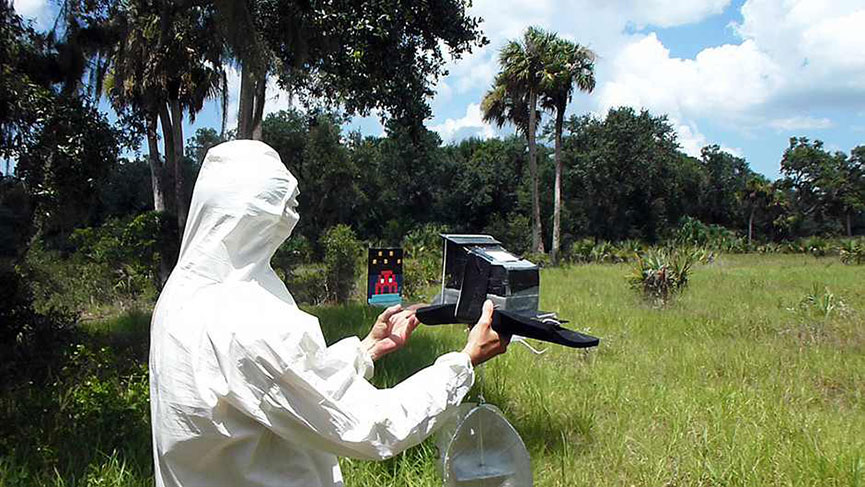 Rero – Supervised Independence
One of our favorite artists Rero hosted a huge solo exhibition at the Italian urban art gallery Wunderkammern. The exhibition's name "Supervised Independence" is a representation of Rero's socio-critical and sarcastic approach to street art. Rero's street art show features actual street art. Rero created a large street art "intervention" as he calls it at DAMS building of the Rome Tre University. The urban art piece reads the exhibitions name "Supervised Independence".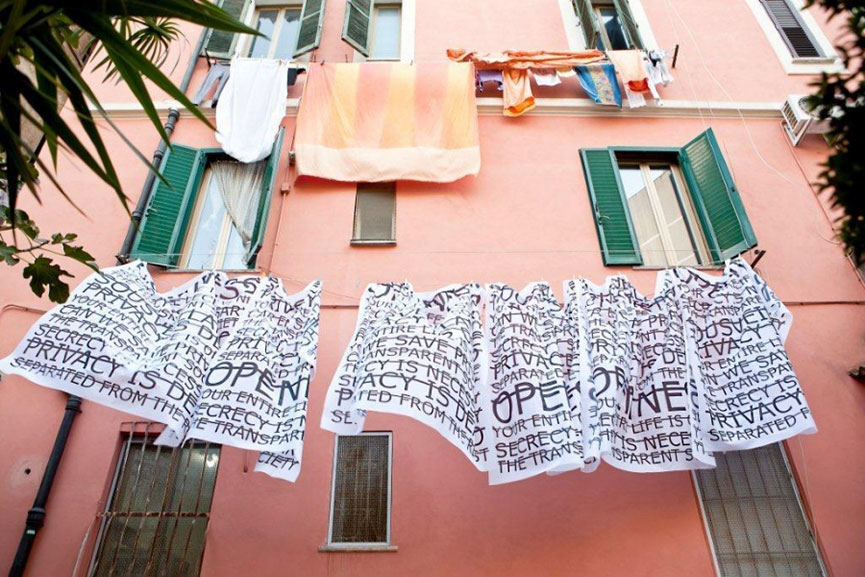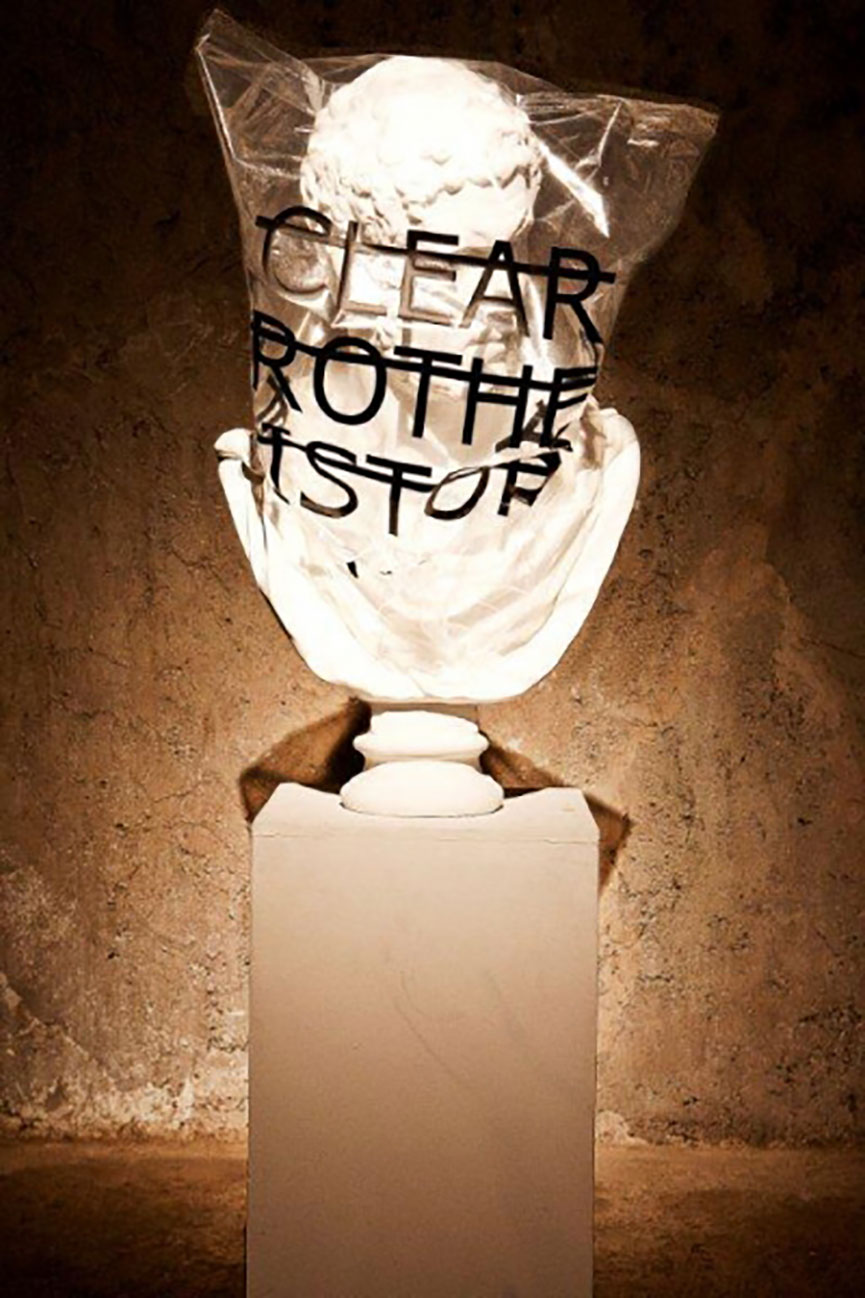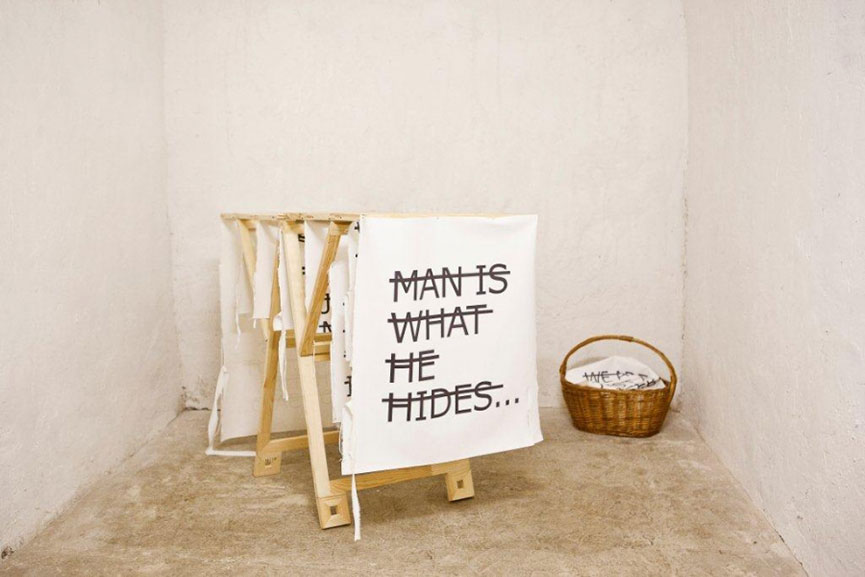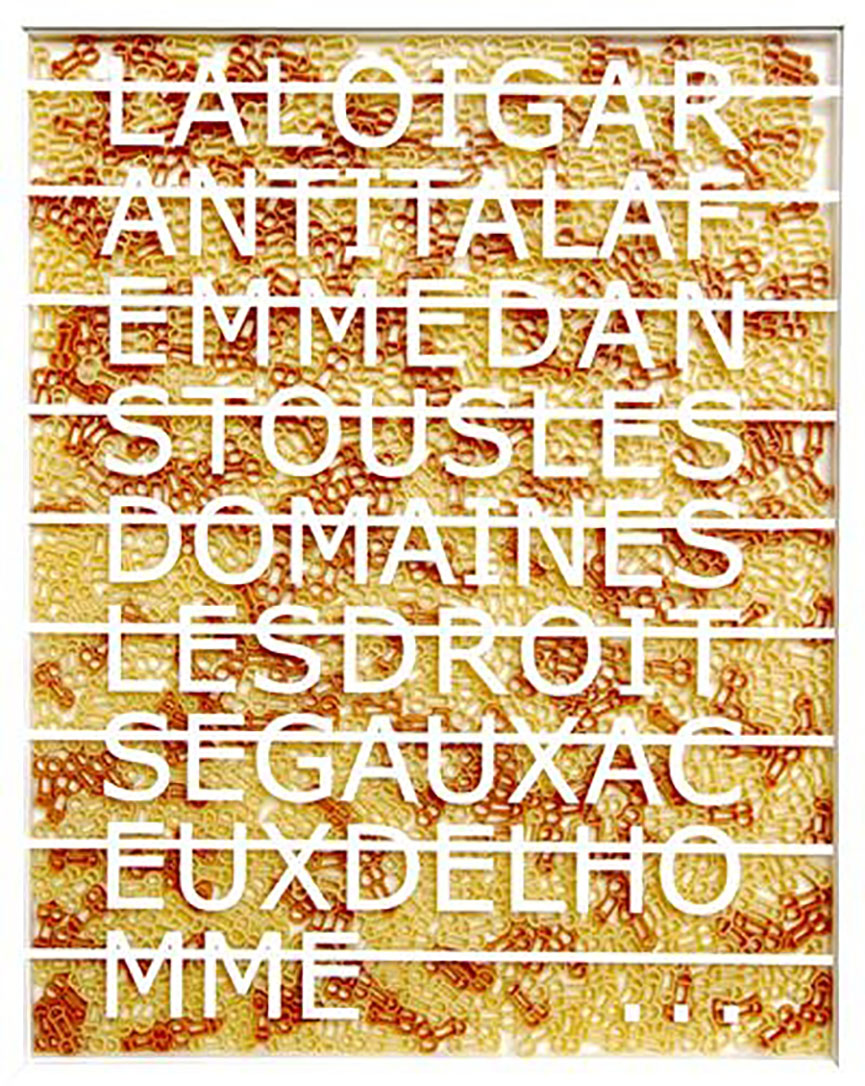 Pictures retrieved from: Lazinc, White Walls, Wunderkammern & Arrested Motion