Hilla Becher - A Revolutionary of the Industrial Photographic Documentation
It is indeed an end of an era in contemporary photography. Hilla Becher, of influential photographic duo Bernd (or Bernhard) and Hilla Becher, has died on October 10th 2015, eight years after the death of her collaborator and husband, at the age of 81. Together, the Bechers revolutionized the documentation of landscape and the way this type of imagery is perceived, through many series of curated chronicles of industrial architecture scenery. Over the past fifty years, they developed a unique technique in portraiture, where their subjects were man-made structures, but not the man himself.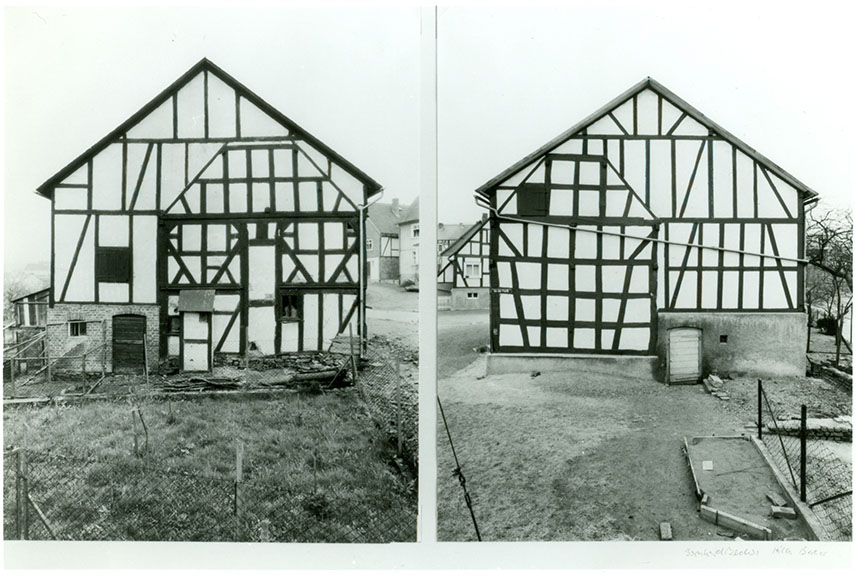 A New Look at the World
Hilla Becher was born Hilla Wobeser in 1934, and from an early age, she was drawn to photographs. Her passion quickly turned into a life call, and in 1951, she started working as an intern for photographer Walter Eichgrun. She later moved to Dusseldorf, where she enrolled into the Kunstakademie and met Bernd Becher, while working at an advertising agency, in 1959. Due to lucky circumstances, she not only met her future husband, but also someone with the same will to explore the world around them in a different way. As they both wanted to create an accurate depiction of the ever-changing post-war environment, Bernd and Hilla Becher turned to making photographs, as the medium which was perfect for achieving such ambitious goal.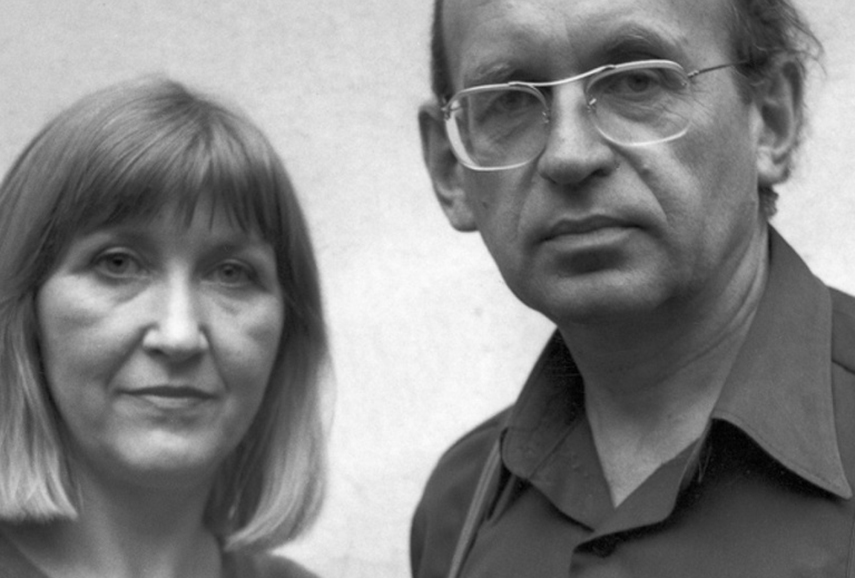 The Art of Bernd and Hilla Becher
Driving around Germany, the Bechers took pictures of industrial landscape with their 8×10 large-format camera. Their artistic style was simple, consistent and direct – black and white photographs, centered and frontal framing of architectural elements, no human presence, and cloudy weather which produces no shadows and exalts as much detail as possible. Their subjects were quite banal at first sight – water towers, coal mines, blast furnaces, gas tanks, steel mills, factory plants, silos, located across Germany, but also Belgium, the Netherlands, France and Luxembourg, later the UK and the US as well. In a kind of an archival documentation, Bernd and Hilla Becher captured the effects of industrialization, wanting to create a visual map, a registry of a disappearing world around them, but without any sort of emotional attachment or philosophical meaning to it. Their work is not about memory, destruction or the consequences of time, but a mere catalog of industrial change with a thought-through logic behind it.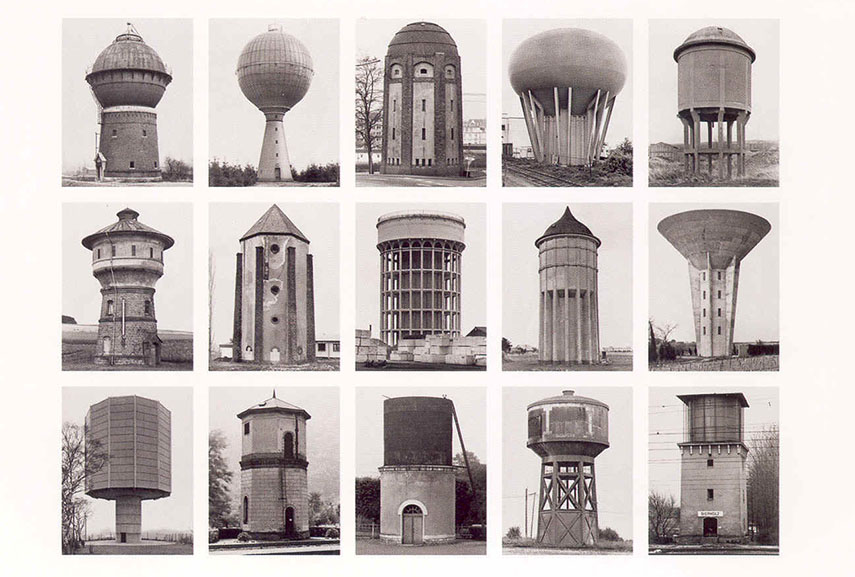 The Typologies of Industrial Sculptures
Not everyone could understand the intention behind photographing old, often abandoned structures, especially not in such a plain, rigorous, apparently repetitive way. In fact, these photos were never meant to be looked at individually. Bernd and Hilla Becher formed typologies, composed of 9, 12 of 15 images of architectural elements that were of the same type, construction, appearance – or sometimes it was a single structure viewed from different angles. In style of Constructivism and Minimalism, the Bechers formed grids of these pictures, giving an overall look of their work. Although it could be said that their photographs are devoid of an aesthetic value, they still impeccably capture and collect these objects as sculptures, standing forever strong and powerful in their ambiguous locations.
Bernd and Hilla Becher started a journey which left one of the deepest marks on the world of contemporary photography. Their works stands as the counterpart to that of August Sander, who had the similar drive to preserve Germany's culture and nation, only he did it by taking countless portraits of its citizens. Bernd and Hilla Becher had an immense influence on entire generations of international and German artists and photographers, among which there are Thomas Ruff, Thomas Struth, Andreas Gursky and Candida Hofer, and their legacy will certainly be an important part in history of photography for centuries to come.
Featured image: Hilla Becher. Photo by David Ebener-European Pressphoto Agency via Time All images used for illustrative purposes only.