Honet at Urban Spree Berlin
Gallery Urban Spree Berlin is excited to announce the upcoming opening by the French artist Honet. Honet is a pioneer graffiti artist and illustrator who inspired a whole generation of train writers across the Europe. Urban Spree Berlin presents his new solo show titled Protection II – in the presence of the artist. The show also features the guest artist Pas the Chance, a duo that will exhibit in the Urban Spree Galerie's Ecke.
Honet talking about his art and the Initiation to Fantastic Realism
Honet's Beginings
Honet (born in 1972) is Paris based artists who first started doing graffiti back in the 1988. He is well known for his experimental style. Honet's began his career with writing over trains and subway stations in Paris which quickly led him to spread his activities across the Europe. Honet left his mark in cities from London to the Helsinki, Bucharest, Athens and even remote Moscow, Beijing and Tokio. Honet still finds practise of doing graffiti on trains as an exciting life journey and vital experience. An impermanent, secret and sacred activity cloaked in the veil of mystery. Honet's exhibition at the Urban Spree Gallery in Berlin titled Protection II revolves around the idea of graffiti and perception, the relationship between visible and invisible. Honet is against the idea of introducing graffiti in the exhibiting area as such. He sees graffiti more as a practice, an act that you perform and not necessarily its result. Another aspect of Honet's artistic opus is illustration inspired by gothic as recycling of the abandoned and forgotten, hidden places. Read here our top 10 quotes by street artists.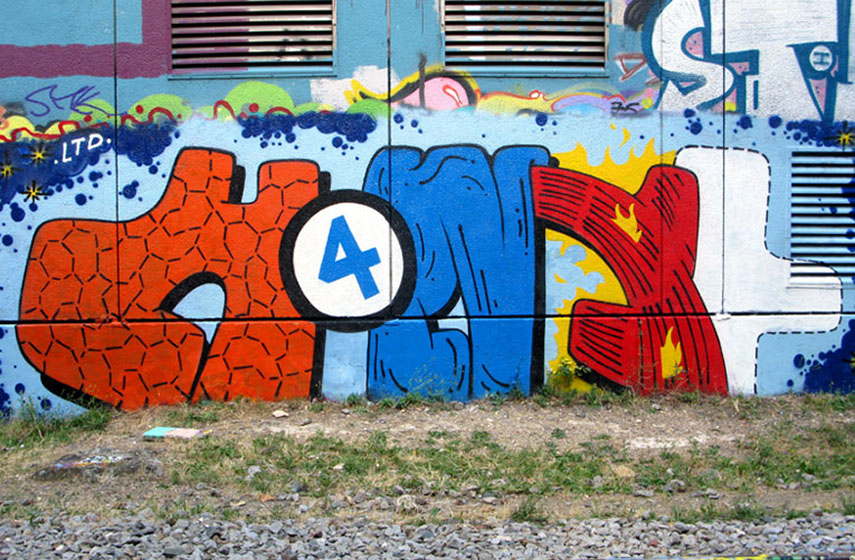 Honet at Urban Spree Berlin
The quest for such places turned Honet to exploration of architecture and urban landscapes and led him into underground tunnels, roof tops and Parisian Catacombs. This is a very special and unique place for Honet, it is something that everyone is familiar with because it has not changed in centuries. Within Catacombs is a hidden chamber that very few people know about, it is not even charted in any map, it is almost as a non-existent place hidden away from everything which is a highly peculiar thing in today's era of google maps, gps-s and mobile phones. Staying in that off the grid room gives you a feeling that you do not exist which is an appealing notion to Honet for he spent his life painting like a shadow under the veil of night. As an eternal wanderer, Honet roams through the Catacombs exploring historical and mythical elements of this esoteric place.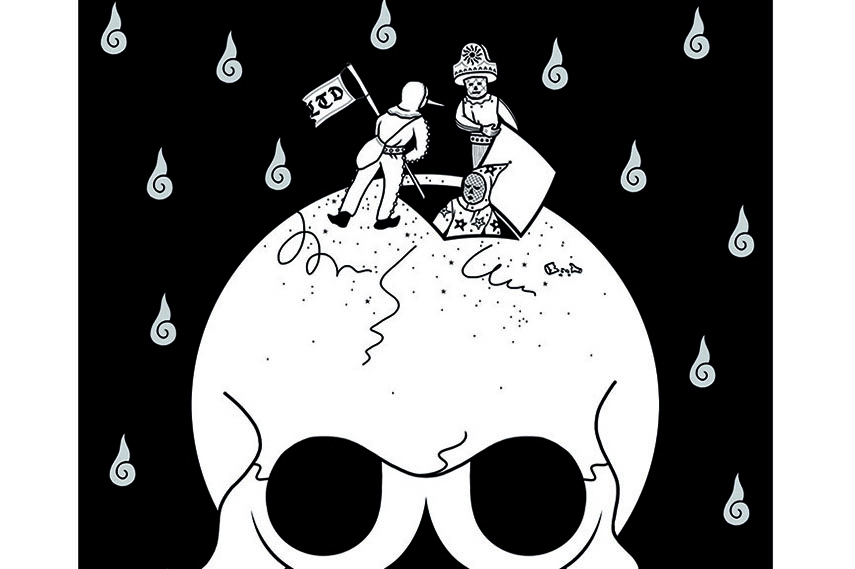 Pas de Chance
Alongside with Honet duo Pas de Chance is invited as a guest artist and will exhibit in the Urban Spree Galerie's Ecke. Acore and Se (SeOne) make Pas de Chance duo and they are both members of the LTD Crew that was co-founded by Honet in 2006. The exhibition Protection II – in the presence of the artist opens on 8th of May, 2015 and will run until May 31st at the Urban Spree Berlin.
Sign up for My Widewalls and stay on top with the current street art events.
Featured Images are Courtesy of the Urban Spree Berlin.