Honolulu Museum To Return Antiquities
Seven rare antiquities, that were looted from India, were found at Honolulu Museum of Art, in the U.S. state of Hawaii. According to U.S. customs, these antiquities, which Honolulu Museum had acquired between 1991 and 2003, were stolen from religious temples in India, and then smuggled into the U.S. by Subhash Kapoor, an art dealer. Kapoor was arrested back in 2011, and extradited in India in 2012, where he awaits his trial. This art dealer was suspected to have conducted the largest antiquities smuggling operation in the U.S, worth more than $100 million. In 2012, the federal investigation that went by the name Operation Hidden Idol was launched, and resulted with confiscation of antiquities from ancient temples in India worth tens of millions of dollars. Honolulu Museum of Art cooperated with the authorities, as they took the antiquities to New York. It is expected that the antiquities should be returned to India. However, the "Honolulu Museum action" wasn't the only one – the Peabody Essex from Massachusetts also handed over one item – a mid-19th-century portrait that was bought from Subhash Kapoor in 2006. Also, another 15 museums in the U.S. are holding items that they have acquired via Subhash Kapoor, amongst them the Metropolitan Museum of Art, the Los Angeles County Museum of Art, the Art Institute of Chicago and the Asian Art Museum in San Francisco. It is believed that around 500 objects are in question.
Not Only Honolulu Museum Returned Antiquities
The Los Angeles museum and the San Francisco museum announced that their belongings that are connected to Subhash Kapoor are "O.K." and not under suspicion. In October 2014, the Toledo Museum of Art in Ohio returned a statue that was worth $245,000, and is talking with the authorities about another 63 objects. In September 2014, the National Gallery of Australia and the Art Gallery of New South Wales returned to India two looted statues – one was Dancing Shiva, worth $5 million, and the other one was the statue of Ardhanarishvara, worth $300,000. Both of these antiquities were stolen from temples in India, and sold by Subhash Kapoor. Additionally, Kapoor's gallery manager admitted that the falsified documents of ownership were created for these two antiquities. Although authorities praised the transparency and openness of the Honolulu Museum (Stephan Jost, director of the Honolulu Museum even said that Kapoor's name on items meant that they wanted to get rid of them, and to send a "clear signal" that the Honolulu Museum's mission does not include "owning tainted art"), some museums are reluctant to hand over smuggled artworks. The reason is simple – money. As we've mentioned, the National Gallery of Australia paid $5 million for that Dancing Shiva statue – and that's not a pocket money.
Priceless Antiquities That Are Displaced
Of course, those five millions ARE pocket money when compared to other antiquities and masterpieces that, some believe, should be returned and repatriated. Generally, collectors and museums do not buy exported items without clear documentation before 1970, as this was the year that the United Nations adopted cultural agreement against trafficking in antiquities. So, what are those, pretty much invaluable, pieces of art and history that are displaced, and where are they? Well, mostly in the British Museum, as a result of war, colonialism, looting… First, there's Rosetta Stone from Egypt, 2,200 years old stone, that gave key for deciphering hieroglyphs. Then, of course, the Parthenon Marbles, that were removed from Athens by Lord Elgin, an ambassador to the Ottoman Empire in the early 19th century. This priceless piece is in British Museum since 1816. Recently, the British Museum rejected a UNESCO offer to help to resolve this dispute between Athens and London. Then, one of the largest diamonds in the world, the 105-carat Koh-i-Noor was taken by the British Empire as one of the spoils of war in India. Koh-i-Noor is now in the Tower of London. Also, there are more than 20,000 items in the British Museum, that were looted from Beijing in the 19th century. Not to be forgotten, the 3,400-year-old bust of Queen Nefertiti still remains at the Neues Museum in Berlin. And this list could go on and on, as Egypt alone claims rights on more than 5,000 artifacts, all over the globe.
Sign up now for My WideWalls and be up-to-date with contemporary and street art.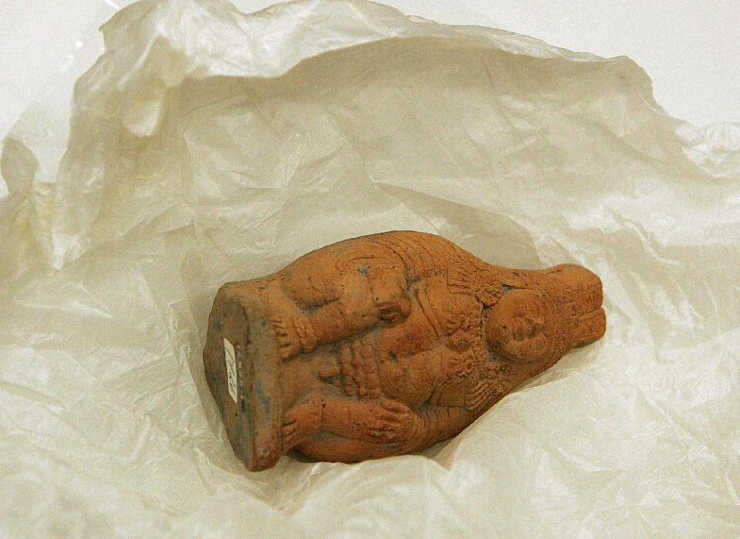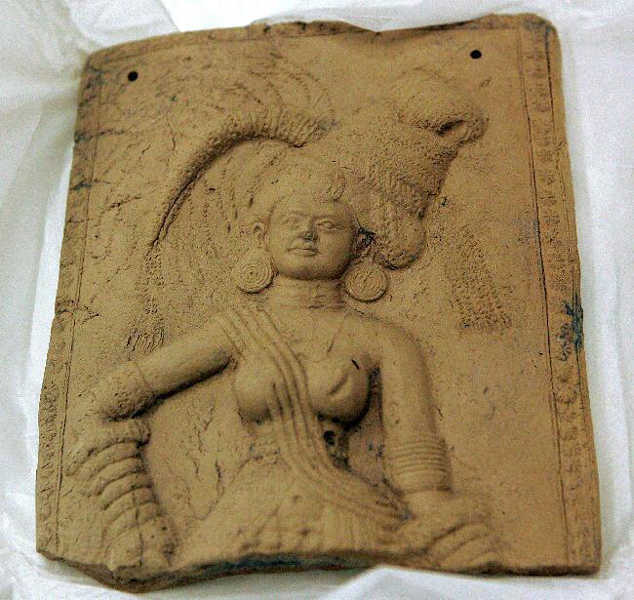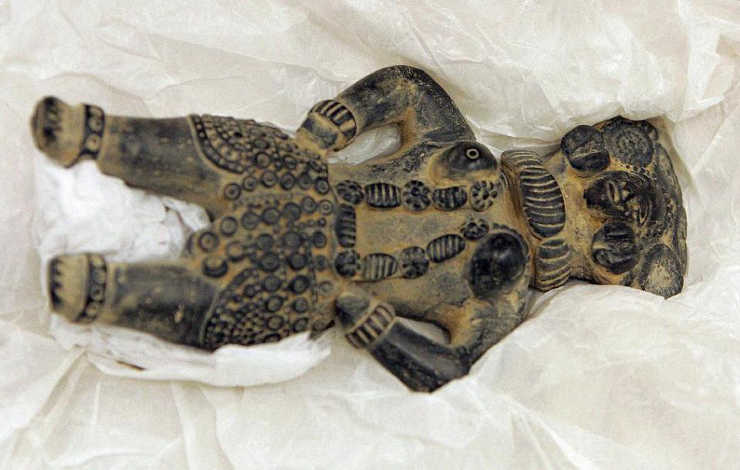 | | |
| --- | --- |
| Dancing Shiva | Mid-19th-century Indian painting (Courtesy of the Peabody Essex Museum) |
Featured images: Stolen Artifacts at Honolulu Museum of Art (Photo Credit – AP Photo, Caleb Jones)