Hope and Awareness
Art is a beautiful thing. It brings joy, brings people together, encourages creativity, can play a significant role in sociopolitical movements and makes the world a better place. In times of crisis, struggles and problems, it can often be a strong motivator for change. But, if there is one role that art can be most effective, it's raising awareness for an important cause. This is exactly what James Bullough did. The American born and Berlin based artist had quite an exciting time the past three months. The result are eight incredible artworks created with the aim to raise awareness for a wonderful cause. Here is the story…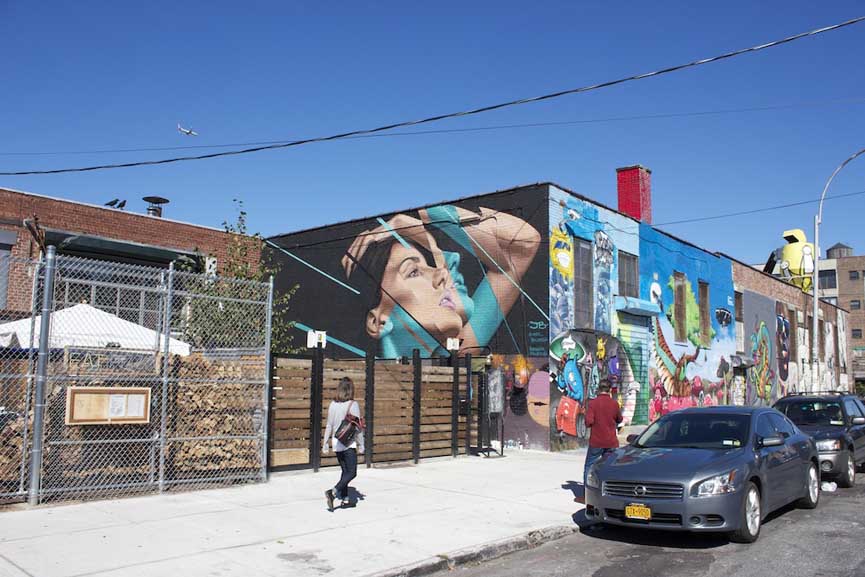 Raising Awareness Through Art
A few months ago, James Bullough got a call from a Dallas organization called Handle with Care Project. The projects mission is to raise awareness about the human trafficking problem and to fight human injustice with art. As a result of poor media coverage this issue is much larger than most people know. Bullough explains the process of finding the inspiration: "My task was to create a mural which would send a message of hope while bringing attention to the cause.  Initially I had the idea to paint a set of hands releasing birds as a metaphor of freedom and hope.  While researching local birds to the Dallas region I came across a particularly beautiful bird called a Vermillion Flycatcher which seemed to have just the look I was searching for. Upon further research, however, I discovered one single fact about these birds which would change the project and its meaning into something much larger than expected…". The Vermillion Flycatcher, famous for its bright reddish orange color, is rarely found in zoos or aviaries because in captivity they lose their color and turn grey.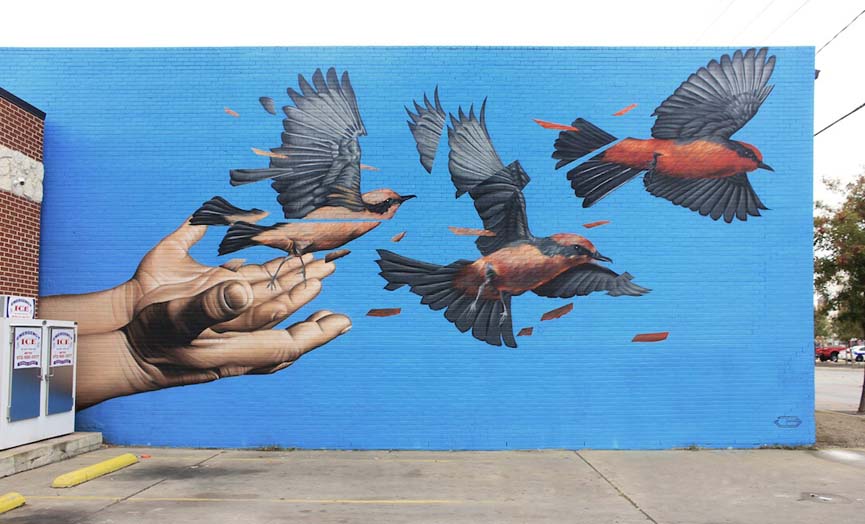 After the discovery of a higher meaning of Bullough's subject, the artist decided to expand the project: "I decided to paint one main wall as originally planned with a set of hands releasing three birds.  Each bird would become more colorful the further it flew away from the hands.  From there we managed to acquire more walls around the city in different neighborhoods and painted bright red Flycatchers (symbolizing their freedom) wherever we could".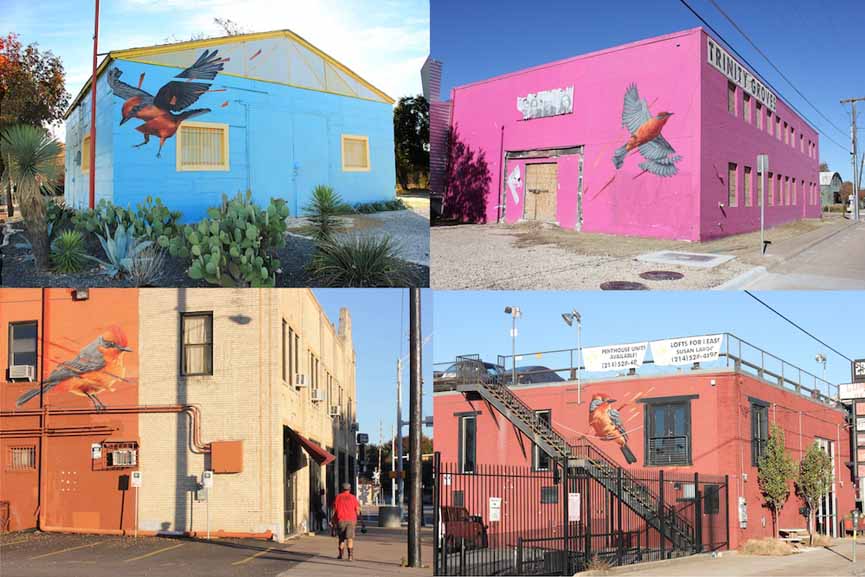 Three Months, Eight Murals
After the fantastic success of the Dallas murals, Bullough took another step. The artist took part in a project organized by The Raw Project at Jose De Diego Middle School in the Wynwood Arts District. The project raised money to help kick-start an arts program in the school that has been without one for many years. If you add the two murals that Bullough did back in September and October in Brooklyn as a part of The Bushwick Collective, you can see why Bullough is considered to be one of the most active and talented street artists of his generation.
If you're a fan of street art and you like Bullough's work, sign up for My Widewalls for more posts like these!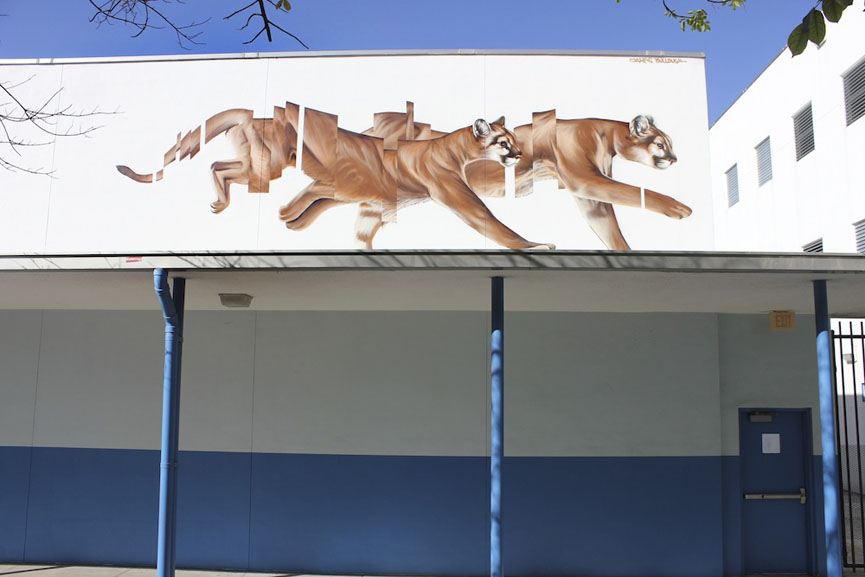 [mc4wp_form]