How to Tackle Art Basel Miami Beach
Art Week in Miami is definitely the biggest art event of the month, at least on the American continent. Jet setters, superstar gallerists, major collectors and a whole lot of arty-farty people are all flocking to the South Florida city to mingle, sip Ruinart champagne and be seen, and perhaps even purchase an artwork or two. Serious collectors as well, some belonging to the glitterati, and some preferring the intimidating anonymity of big money. But, for a young collector, earnest art lover looking for spectacular art, the Miami Art Week might prove a tad overwhelming by the foreseen 100K visitors for this year. Not to be lost in the abundance of art and elite, here are some pointers in how to tackle one of the major art fairs of the month, the central event, Art Basel Miami Beach.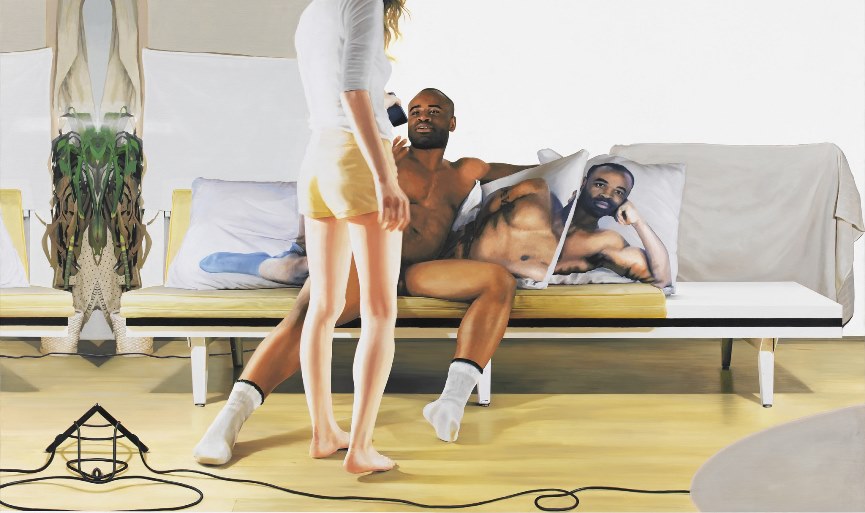 What to Do First
In this spectacular mix of money and art, one might get easily side-tracked. But, rest assured, underneath all the glitz and the glam there's art to be discovered. For serious collectors, this is hardly a social event. If the fair opens on Wednesday, it means that is the one day they will spend on it, perhaps even just the VIP viewing, with little to no time to waste, and with no particular interest in all the partying that's going around. Talk is both priceless and cheap in Miami, depending on how and where it's used, so word-wasting is not something to go for. Bragging – even less, for all who want to be taken seriously. But, before the talk – one must get comfortable at the swarming site. Entering the vast exhibition space at Miami Beach Convention Center, a regular visitor might get lost before the viewing even starts. Good to know – there are six sectors (nine actually, but these have art galleries) with different programming – Galleries, Nova, Positions, Edition, Kabinett, and Survey. Depending on what kind of work a person is after, one can focus on a certain sector first. Floorplan can help each visitor make their way around the place. The ones who've had enough of the Convention Center hall can hop on a free shuttle bus and visit any one of the major art institutions at the center of Miami, for other museum-quality experiences. As for what to see at the Art Basel art fair, we've already made a few gallery suggestions in our preview, so here, we'll focus on smaller sectors with new galleries, curatorial projects, and art historical projects.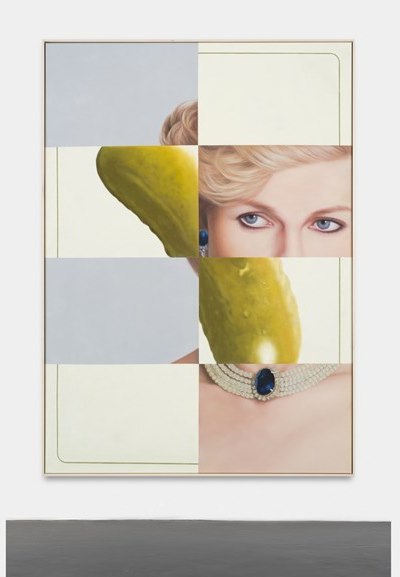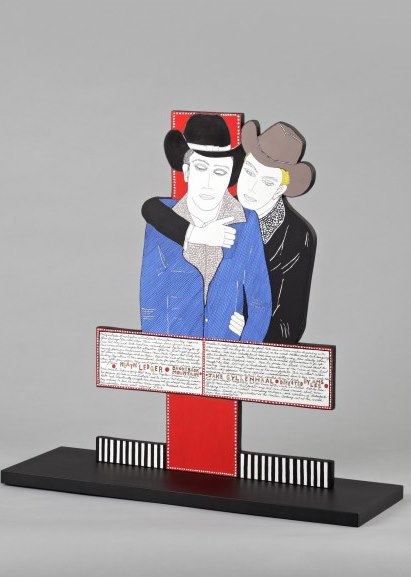 Sector Nova
Nova sector is situated in the South-East corner of the Miami Convention center, marked with pastel orange on the floorplan. Interesting additions to this year's sector with the youngest (and often hippest or most promising) galleries includes Peres Projects from Berlin at booth N3 with works by Dorothy Iannone and Mike Bouchet. Across the 'road' from it sits Wallspace, a New York gallery presenting David Korty and Nancy Lupo at booth N2. Gallery Bureau at booth N17 is to have interesting works by Jaya Howey and Erica Baum, the first one executed as drawing in oil, and the latter archival print combinations. At the booth N25 stands Jessica Silverman Gallery, with amazing mixed media abstracts by Dashiell Manley, among other creatives. Booth N28 is reserved for Spanish gallery from Madrid, Maisterravalbuena, which brought a good selection of black and white photography by Hiraki Sawa. Tanya Leighton gallery from Berlin will be in booth N24, with colorful pieces by Van Hanos and Jamian Juliano-Villani. Also, the booth N13 hosts Michael Jon gallery, featuring works by JPW3, an artist who was a star of last year's UNTITLED. Space amidst the Nova sector is reserved for a bar, so having a drink after enjoying a selection of new art might be a welcome break.
Feature image: Installation view of Gagosian booth K13 at Art Basel Miami Beach 2014.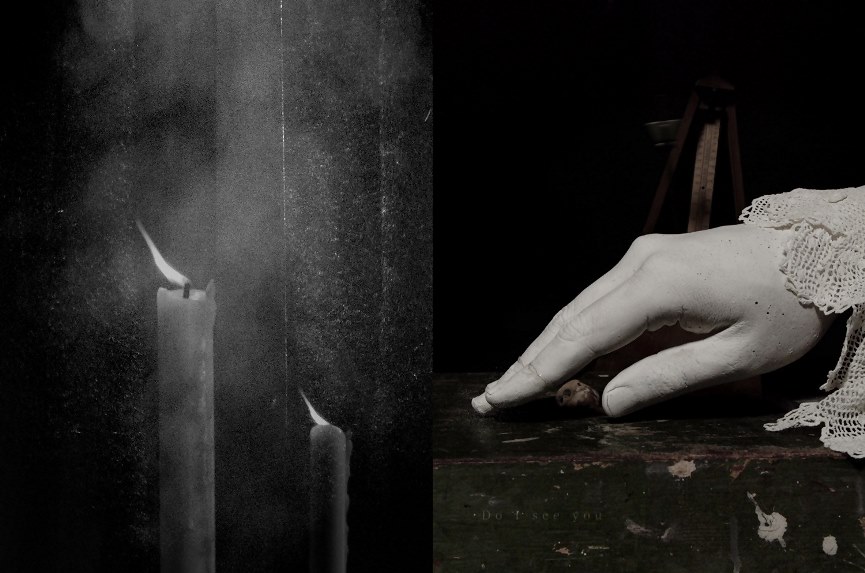 [mc4wp_form]
Positions, Edition and Kabinett
Positions is a platform for single artist projects, selected by international curators, critics and collectors. Galleries showing the works of these prospective art superstars might actually launch a new big name into the art market orbit right at the Art Basel in Miami. A small section, colored soft pink on the floor plan, is set in the North-Eastern corner of the exhibition space. All of the galleries deserve attention, but in case of time-lack, here are some not to be missed. Central Galeria de Arte from Sao Paolo at booth P4 is showing Nino Cais. Honor Fraser, representative of KAWS and Kenny Scharf, will be present at Positions section with Meleko Mokgosi this year, occupying booth P10. Galerie Juliette Jongma from Amsterdam is showing a selection of fantastic op-art and tactile pieces by Florian & Michael Quistrebert, found at booth P9. SpazioA from Italian city of Pistoia has sculptural pieces by Ester Kläs, located in booth P3. Finally, a promising gallery showing a selection of exciting pieces is Argentinian SlyZmud gallery, situated in booth P13.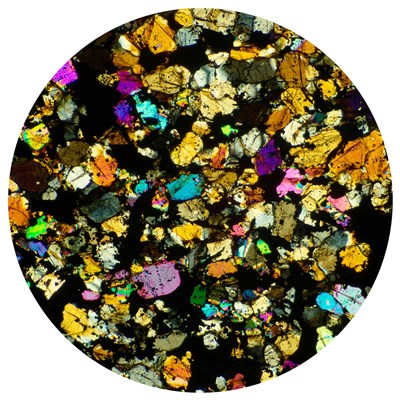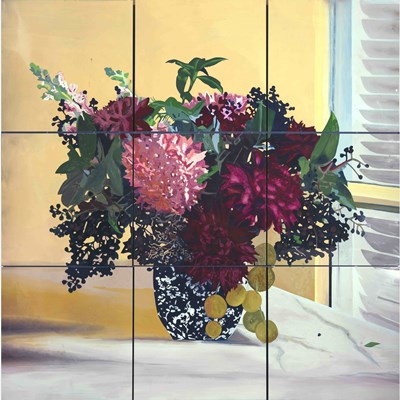 Sector Edition
Not to forgo the print lovers, Edition Sector has a great selection of 12 publishers and galleries this year, providing artwork on paper to those who love it and those who perhaps cannot afford originals. Edition galleries are in the South-West corner of the Convention Center, marked baby blue in the floorplan.Paul Stolper Gallery will have edition prints and objects by Damien Hirst and Shepard Fairey, among other artists, located in booth B22. Pace Prints, we mentioned in the Preview, found at booth A10, have a selection of edition pieces by Fairey, Keith Haring, Wangechi Mutu, Kenny Scharf, James Turrell, Yoshimoto Nara, How and Nosm, Chuck Close and Zhang Huan, among other printmakers. Paragon from London will offer editions by Damien Hirst, Marc Quinn, Anish Kapoor and others at booth A9. Two Palms, a gallery belonging to Kabinett and Edition sector, came to booth B24 representing artists Mel Bochner, Cecily Brown, Chuck Close, Peter Doig, Carroll Dunham, Chris Ofili, Elizabeth Peyton, Richard Prince and Terry Winters.
Kabinett Sector
Scattered all over the exhibition space, Kabinett sector might be the favorite place of new art seekers, found in color lilac in the floorplan. Among 26 galleries, there is an arwork to suit each collection. Kabinett 2014 includes renowned galleries such as Lehmann Maupin, Lia Rumma from Italy, Galeria OMR, Galerie 1900-2000 from Paris, Galerie Krinzinger, Galerie Urs Meile, Galerie Lelong, Valerie Carberry gallery, Timothy Taylor Gallery. All of these booths offer big names and newly found creatives, with certain gems to be uncovered. Kicken gallery from Berlin, for example, will have works by Helmut Newton on offer. A group of galleries has pieces by Man Ray, which is surely interesting for photography collectors. Thomas Schulte Gallery is showing Alfredo Jaar, among other things, and Two Palms we already mentioned. Kabinett is best experienced in person. Connoisseurs and critics will probably flood these lilac booths, but a collector should always be primarily guided by own taste, particularly if he's going to live with a piece.
Feature Image: Alfredo Jaar – Teach Us to Outgrow Our Madness – 1995 – Thomas Schulte – Booth C18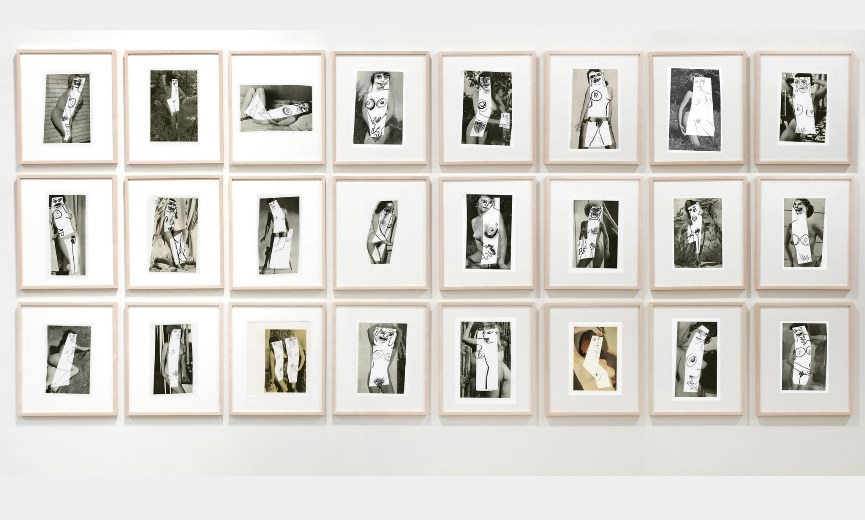 [mc4wp_form]
Survey the Galleries for the Cultural Chill
Art history lovers, those in need for foundations and appreciators of artistic roots might get a kick out of Survey sector, dedicated to special projects related to art history. South-West corner of the exhibition space, colored yellow in the plan, is where these international galleries are found, placed in a compact circle, so all can be visited easily. Interesting works from the past century can be seen at booths of Galleri Bo Bjerggaard S2, Cecilia de Torres S10, Charim Galerie S4, Andrew Edlin Gallery S5 (with pieces by outsider artist Henry Darger), Galerie Georges-Philippe & Nathalie Vallois S11, and Y++ Wada Fine Arts booth S7.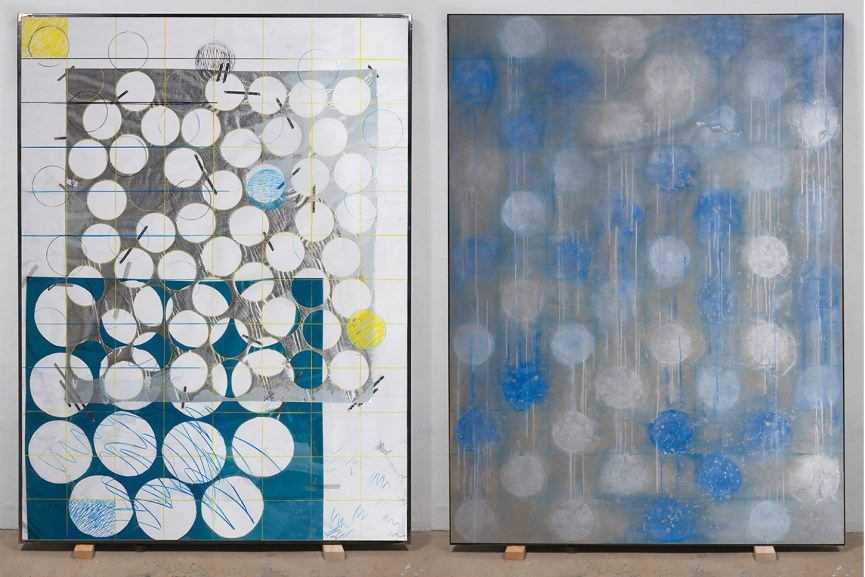 Galleries Sector
Galleries Sector is naturally the biggest one and the central one to the Art Basel Miami Beach fair. It hosts the biggest gallerists of today, including Blum & Poe, Mary Boone, Gagosian, David Zwirner, Hauser & Wirth (with works by Paul McCarthy), Perrotin, Almine Rech and many other galleries participating in other sectors as well. Big names and big prices are to be expected here, but it still remains to be seen which work will prove to be a hit of the art fair. Galleries are best tackled with advanced planning, knowing which artist is sought. Then, this enormous (and tiring) task will prove to be more fun than exhausting.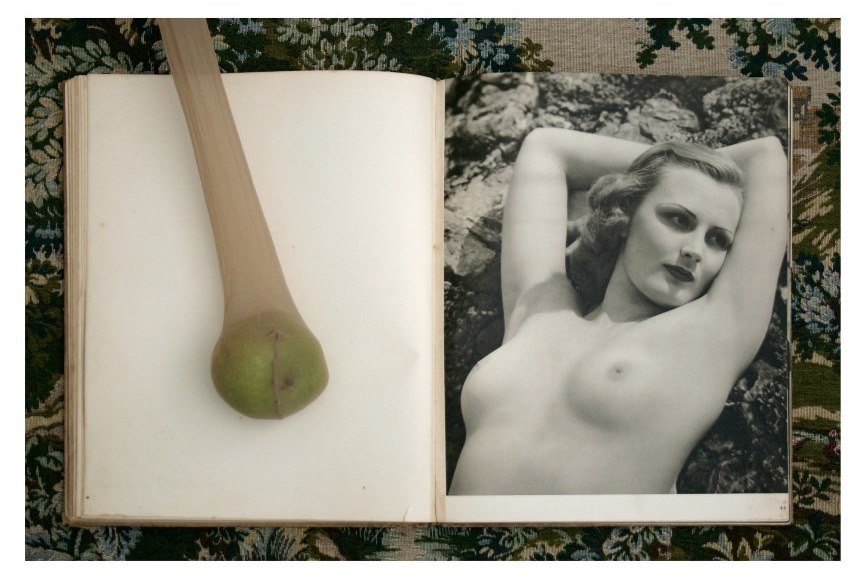 Cultural Chill
After a full day of art viewing, eyes might get tired, overflowing with images and information. Chilling culturally is a must at the Art Basel week, and the fair offers its own side programming, such as Film program (with a special projection of Tim Burton's Big Eyes movie), or a Magazine sector, where one can just enjoy a good art publication. Bars, lounges, rest areas, all of that goes without saying, but satellite events might provide a welcome non-commercial break to many. Events include exhibitions by Gils Club from Fort Lauderdale, viewings of private collections Rubell, Margulies and de la Cruz, book signing by famous artist Beatriz Milhazes, and an artist talk with a man who surely has a lot to say – Julian Schnabel. All of the events can be found and followed in the Event section of the fair.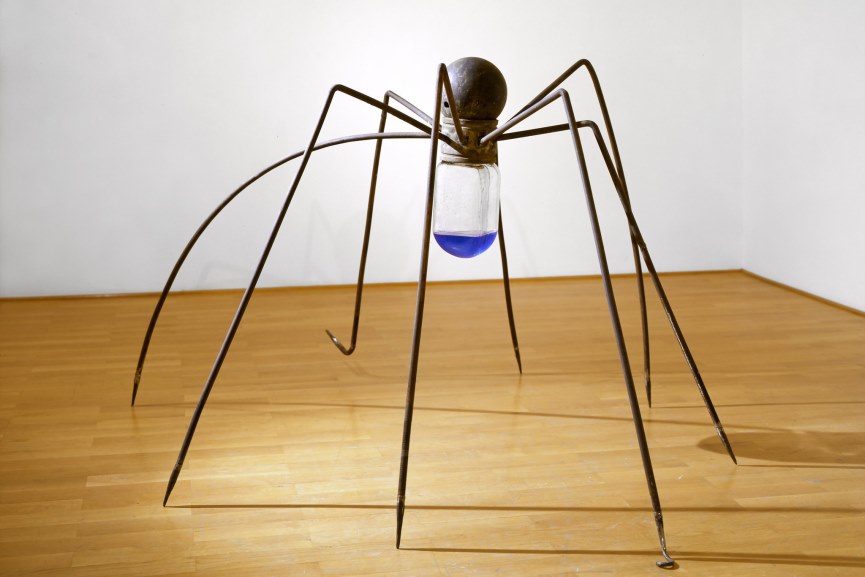 How to Go About Art Basel
Collectors seeking to obtain new art at the fair might get weary, visually, mentally and physically. Having a successful day at the fair might even depend on some very basic things, such as food and drink. Since the space is big, filled with people, and walking is essential, staying hydrated is crucial, just as being fed lightly but nutritiously. A cup of soup might be a good break snack, instead of champagne. It's advisable to always mind your mouth, since nobody can say whom they will meet or see at the fair. To be free from extra paper, download the Art Basel App that will keep you organized at all times. When it comes to purchase, being decisive and quick is important, because there's another buyer just around the corner. Think it through, but buy quickly, knowing that most galleries are willing to drop the price 10%, but not much more. Some galleries choose to sell to selected people only, which is good to know. To keep the money for better things, wait for the end of the fair to get catalogs for free. A lot of galleries will offer them without any charge, because shipping is costly. Although there are numerous art fairs around Art Basel in Miami, Art Basel stays the main event. It's a must, the place to go if you need to chose, and an absolute imperative for everyone aspiring to be a serious collector. Read our Preview of Art Basel and get ready for the art fair of the season. To get more tips, read on how to buy at an art fair and how do art dealers behave.
Feature image: Mariko Mori – Ekpyrotic String II – 2014 – Kelly Gallery – Booth B17
To keep pace with all the dynamic occurrences in the art market, sign up for My Widewalls!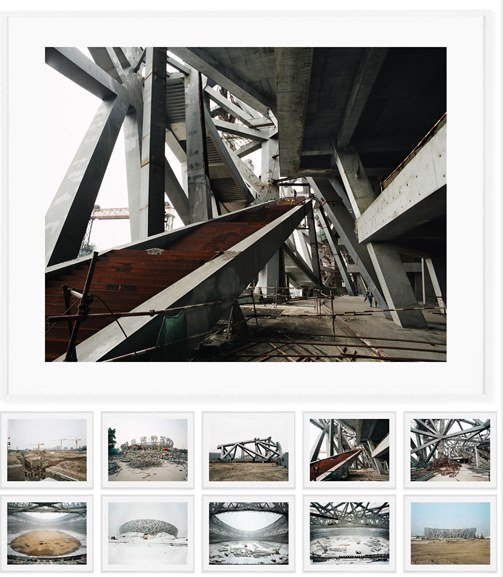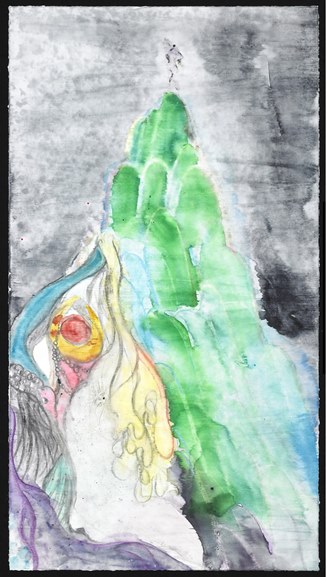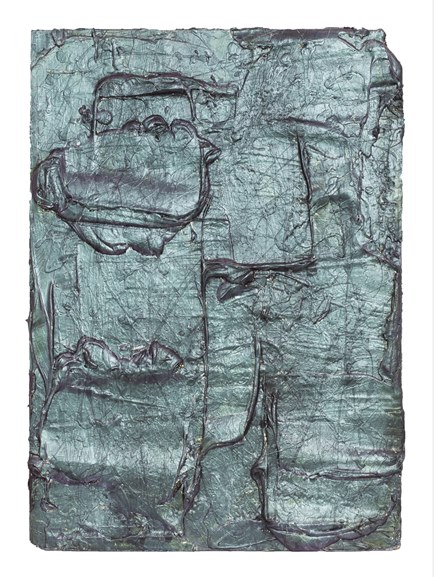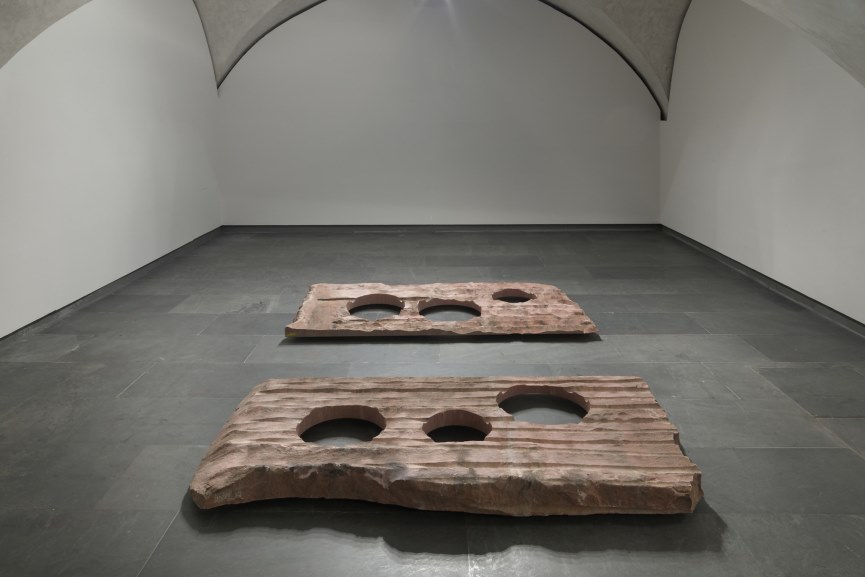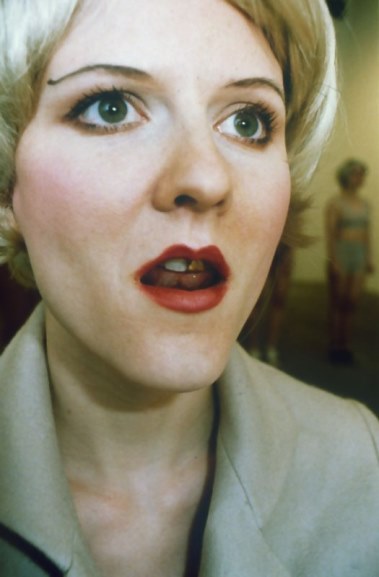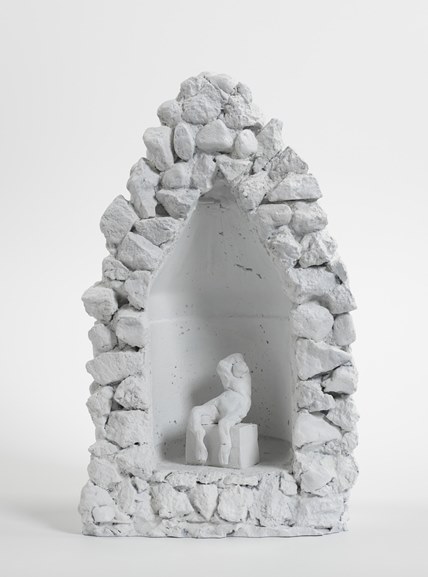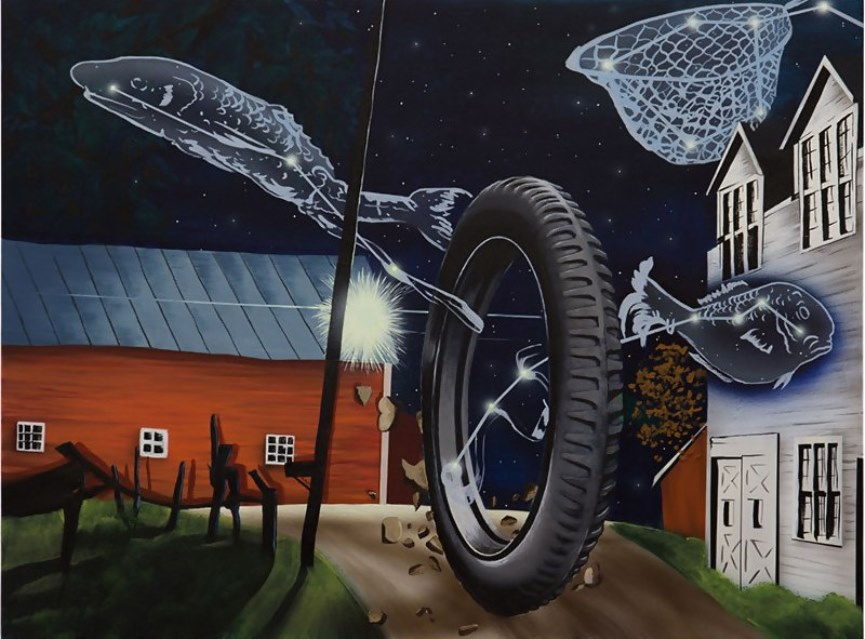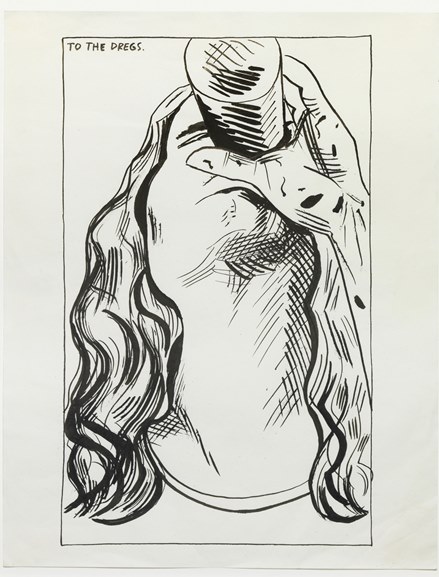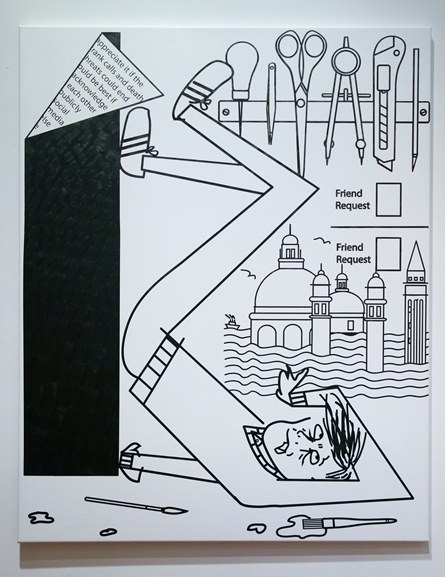 [mc4wp_form]