Hsiao Chin at De Sarthe Gallery
In celebration of the Hsiao Chin's 80th birthday this year, de Sarthe Gallery in Hong Kong organizes a solo exhibition of this famous Chinese/Taiwanese artist. Hsiao is one of the most important figures in contemporary Chinese painting, well-known for his works characterized by geometric abstraction, and even minimalism. He participated in the formation of several very important art movements in Europe, influencing the work by many other artists and groups during the 1960s and 1970s,  the most notable being Ton-Fan Art Group –  Chinese abstract art organization. De Sarthe Gallery in Hong Kong decided to celebrate Hsiao Chin birthday in the best way possible – by exhibiting some of the most famous works by this Taiwanese artist. The show is entitled simply Hsiao Chin.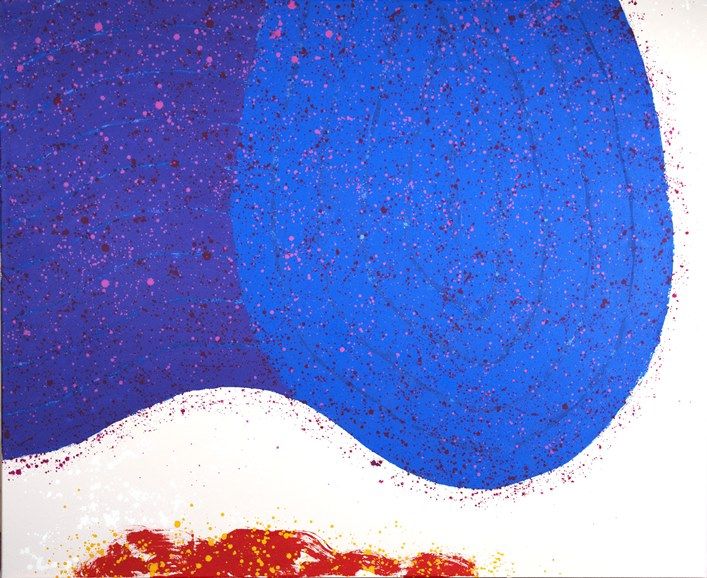 The Abstract Art of Hsiao Chin
Hsiao Chin was born in Shanghai in 1935, and left to Taiwan following the end of the Chinese Civil War. He studied under Li Chun-Sen, an important figure in the development of contemporary Chinese painting. By the mid-1950's, he had developed his very first works of abstraction and was awarded the Spanish Government Scholarship to study in Spain in 1956. Showing his work in three consecutive editions of the Spanish International Jazz Salon, Hsiao Chin established himself amongst the most popular emerging artists of his contemporaries. In the 1960s, Hsiao founded several important modern art movements in Europe, including the Movimento Punto (1961), the Surya Movement (1977), and the Shaki movement (1989). However, one of the most important periods for the artist were the late 1950s, when he created Pintura-AO and Pintura Q, representing a transition from geometric abstraction and marking his particular reinterpretation of the early 20th century art movement. The aforementioned paintings are exemplars of this period, with a limited primary color palette generously applied in broad expanses to the canvas. Many of the works from this period will be part of the exhibition at de Sarthe Gallery in Hong Kong.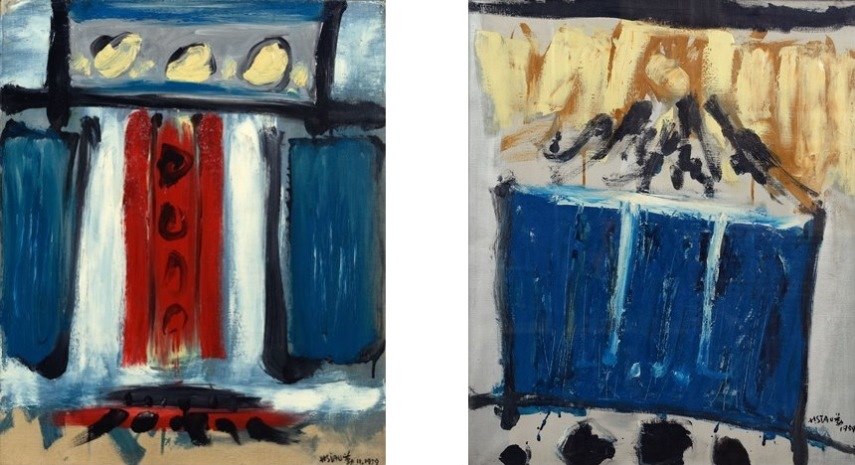 De Sarthe Gallery Celebrates Hsiao's Birthday
The exhibition at de Sarthe Gallery in Hong Kong will showcase 18 works by Hsiao Chin created from the period of 1955 to 2004. Therefore, the visitors will be able to see how artist's style had changed as Hsiao got involved with different art movements. His paintings from the early 1960s are characterized by limited primary color palette that is generously applied in broad expanses to the canvas. Concurrently, Hsiao's reconditioning of motifs and calligraphic forms from his home culture is evident and translated as closed forms, composed on a flat pictorial space (don't forget to check our article about 10 Chinese artists, but also our list of 10 Asian artists as well). By the mid-1960s Hsiao Chin became increasingly interested in representing the infinite. He captured the cosmos in his minimalistic works, limited in their range of colors and utilizing regular forms (check out our list of 10 Minimalist artists). Drawing on spiritual symbols shared by Eastern and Western civilizations, his works visualize ideologies and seek to refine representations of beauty with pure simplicity.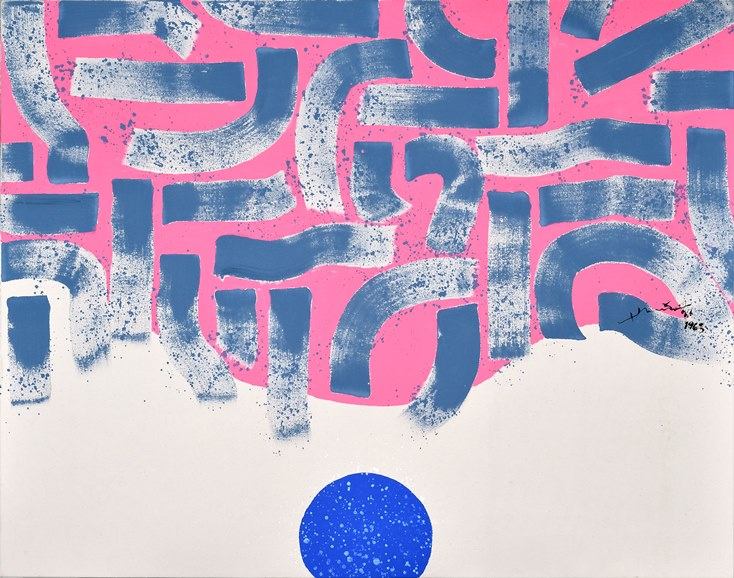 Hsiao Chin at De Sarthe Gallery
The exhibition Hsiao Chin at de Sarthe Gallery will reveal how Hsiao Chin, through his meditative artistic practice, touches a wide range of subjects that preoccupy the human life for centuries – death, fear, cosmos, emptiness, eternity. This exhibition is a perfect opportunity for art lovers to enjoy the amazing paintings by this prominent artist. The exhibition Hsiao Chin will be on view from May 29th until June 27th at de Sarthe Gallery in Hong Kong.
For the latest developments in the world of contemporary art, sign up for My Widewalls!
Featured Image: Hsiao Chin – Movement of light (detail), 1963
All Images courtesy of de Sarthe Gallery.