Hubert Kiecol at Galerie Christian Lethert
It's impossible to imagine the contemporary world without concrete and steel. These materials have become one of the synonyms of today's urban environment. We are surrounded by concrete and steel (at least those of us living in urban areas), and these materials bear both positive and negative connotations. On one hand, today's world can't be imagined without highways, huge and tall buildings, gadgets – all of these created by concrete or steel. On the other hand, steel and concrete are targeted by those who advocate clear environment and who fight against pollution and climate change. Art practices usually reflect the spirit of time we live in, and precisely that is one of the reasons why concrete and steel are among the main materials contemporary sculptors use in their work. One of the best ways to understand contemporary sculpture is by understanding the time we live in. Hubert Kiecol's sculpture practice is the best example of how contemporary sculptors are influenced by the world that surrounds them. For all art lovers, a must-see event will be held at Galerie Christian Lethert that organizes a show of works by Hubert Kiecol.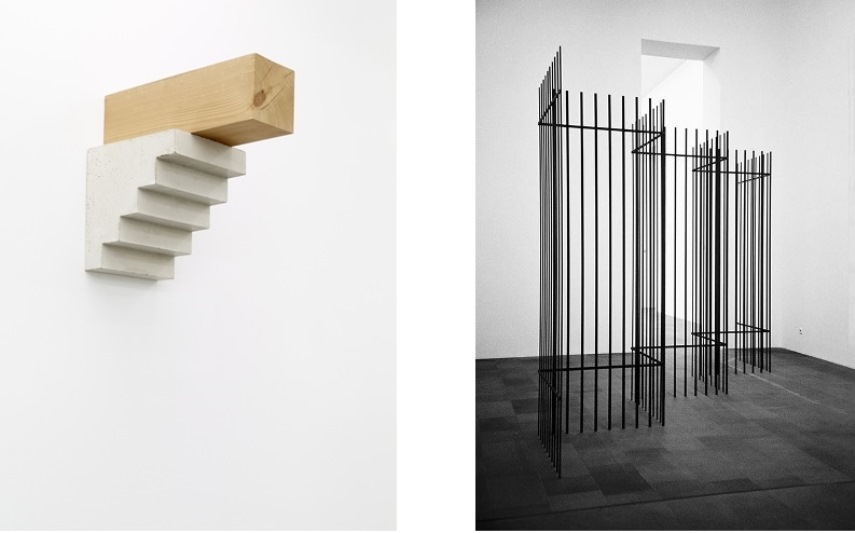 Hubert Kiecol's Sculpture Practice
Hubert Kiecol is famous German sculptor, whose work has been contributing to the development of contemporary sculpture for years. His work is usually labeled as post-minimalism (if you like minimalism, be sure to check out our top 10 minimalist artists). Hubert Kiecol's sculptors are characterized by clarity and self-evidence – a reduction that is achieved through the compaction of simple forms. Although superficially banal and simple, his objects evoke metaphorical meanings related to the intimacies and banalities of life. Both his objects and installations are based on fundamental forms and materials of architecture. He produces stairs, houses, windows and fences made of steel, wood and concrete. While some sculptors try to incorporate their installations into urban environment (i.e. Tadashi Kawamata or Anish Kapoor), Hubert Kiecol abstracts his objects from their original context, but also from their original functions. His small-scale houses and stairwell made of concrete are no more than 26 cm high and 35 cm tall. Discharged of their usual tasks, they conjure overarching ideas such as security and protection for the house or movement for the stairs. With these austere forms, Huber Kiecol develops an impressive and manifold sculptural vocabulary.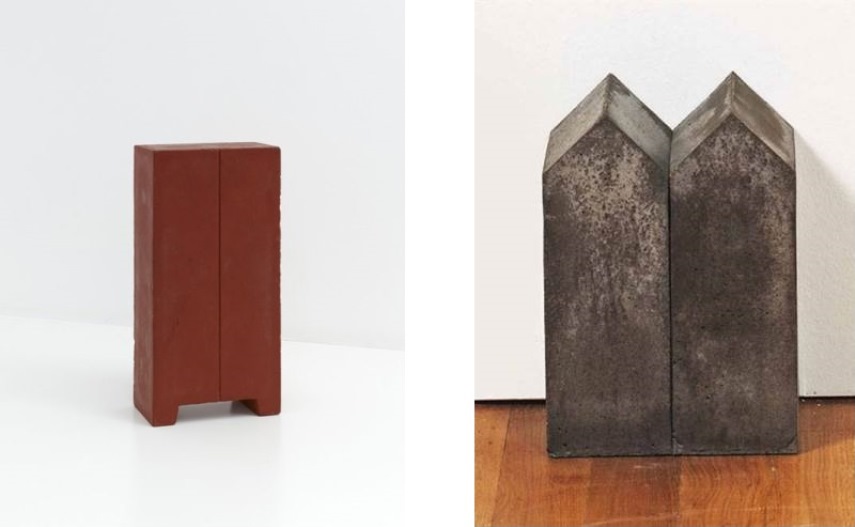 Galerie Christian Lethert: Hubert Kiecol
The visitors of Hubert Kiecol's exhibition at Galerie Christian Lethert will be able to see how the artist's work has evolved through time. As always, the artist creates a tension between his works and their surroundings, the architectural space. Parallel with sculptures, his wall works are also characterized by a puristic vocabulary and convince through precision in material and form. Kiecol's sculptor practice is not focused on aesthetics (as works by El Anatsui or Jeff Koons), but more on form itself. By abstracting objects from their original context, Kiecol actually transcends the traditional sculptural form.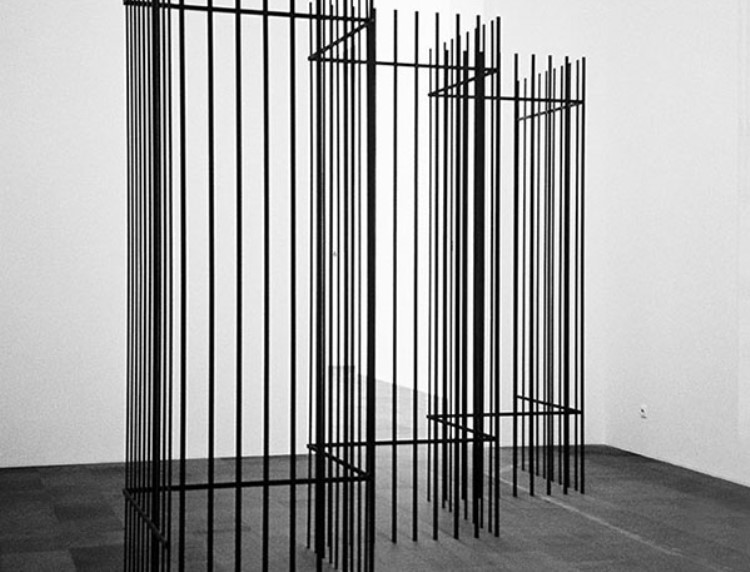 Hubert Kiecol at Galerie Christian Lethert
Galerie Christian Lethert has been quite active in recent months, particularly when it comes to art fairs. The gallery participated at NADA Art fair and at Art Los Angeles Contemporary 2015, and it will participate at this year's Art Cologne and Art Brussels. The Hubert Kiecol's exhibition at Galerie Christian Lethert is the first solo show of the artist at this gallery. The show will be on view from April 17th until May 30th, at Galerie Christian Lethert in Cologne.
Sign up for My Widewalls, and be informed about upcoming exhibitions!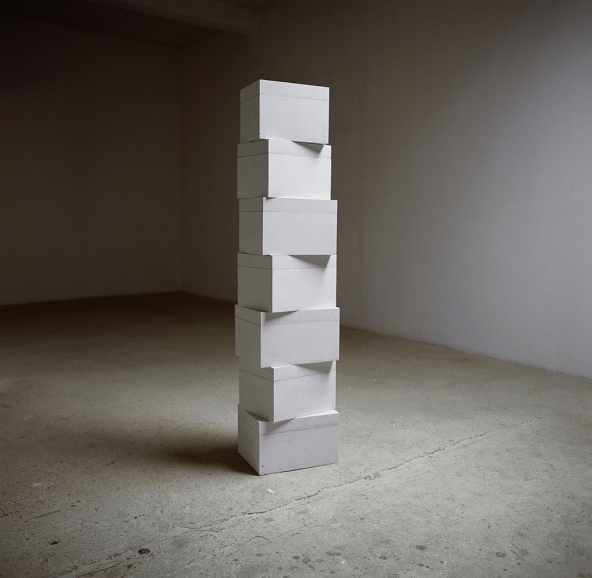 Featured Image: Huber Kiecol – Traeger. Wood,concrete, 28x28x23x170cm
Images courtesy of artist and Galerie Christian Lethert.