HuskMitNavn and Michael Swaney @ Ruttkowski:68
A witty Danish and a picturesque Canadian artist have united their creative forces in an exhibition called The Hanging, hosted by Ruttkowski:68 Gallery in Cologne, Germany. The title of the show derives from the combined ideas of the usual hanging of artworks on the wall and the theatrical character of public execution by hanging that was common in history. Highly spirited, the two artists collaborated in a number of pieces, creating work that oozes the humor and the irony of their two separate personal expressions. The Hanging is a colorful result of this cooperation, as an exhibition of entertaining, daring and fresh art. The exhibition catalogue is available for download here.
HuskMitNavn – Background
Copenhagen native, HuskMitNavn, still operates on the streets of his hometown. His work is characterized by strong outline, bright color and cartoonish characters placed in various situations. His humorous side shows from his work, and his name, which translates RememberMyName, as an observation to the fact that rare individuals know his real name. He uses his work to express the critique towards the mundane life and politics, and the senseless, goofy routines that provide him with contemplating materials. Recently, HuskMitNavn released a book of drawings titled Offline as a response to the trend of transfer of everyday life to the web. This artist enjoys a cult status in his homeland, but is continuously attracting more and more attention around the globe.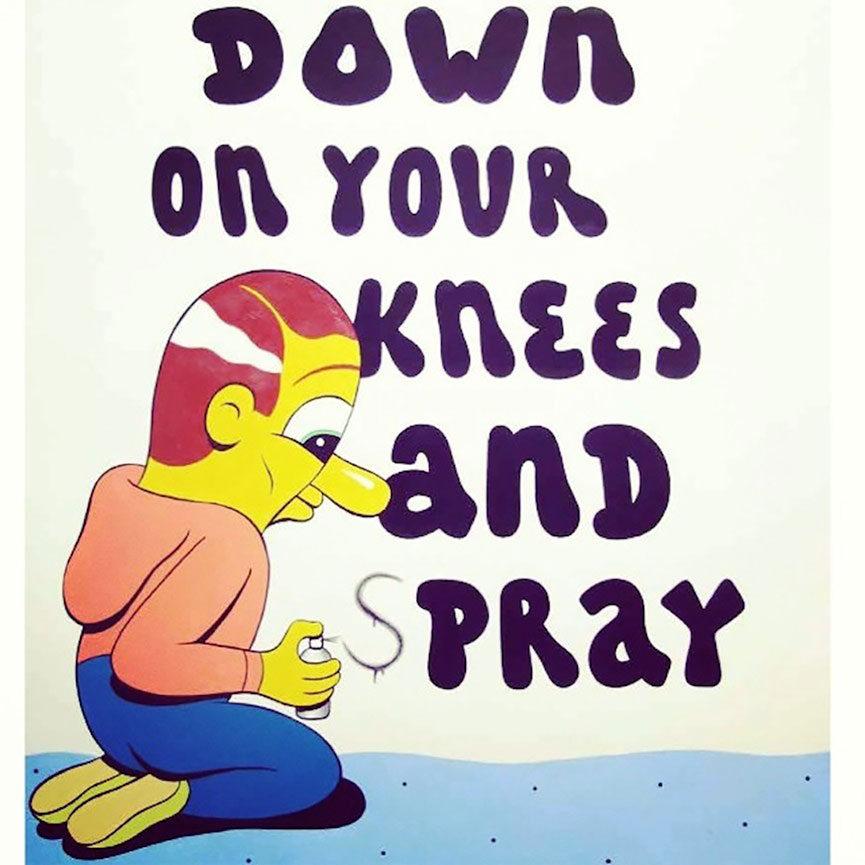 Michael Swaney – Background
Born in British Columbia region in Canada, Michael Swaney has moved to Europe and now acts as a Spain-based artist. He was one of the founding members of Human Five, an ar collective kicked off by a group of friends outside Vancouver. Openly influenced by art brut and primarily Jean Dubuffet, Swaney's work exudes vitality and naivety of a child's drawing, but it is actually thought out and contextualized. A joyful use of color, line and patterns composes pieces of distorted perspective and two-dimensional realities, leaving the observer puzzled and interested in the subtext of Swaney's crazy figural harmonies.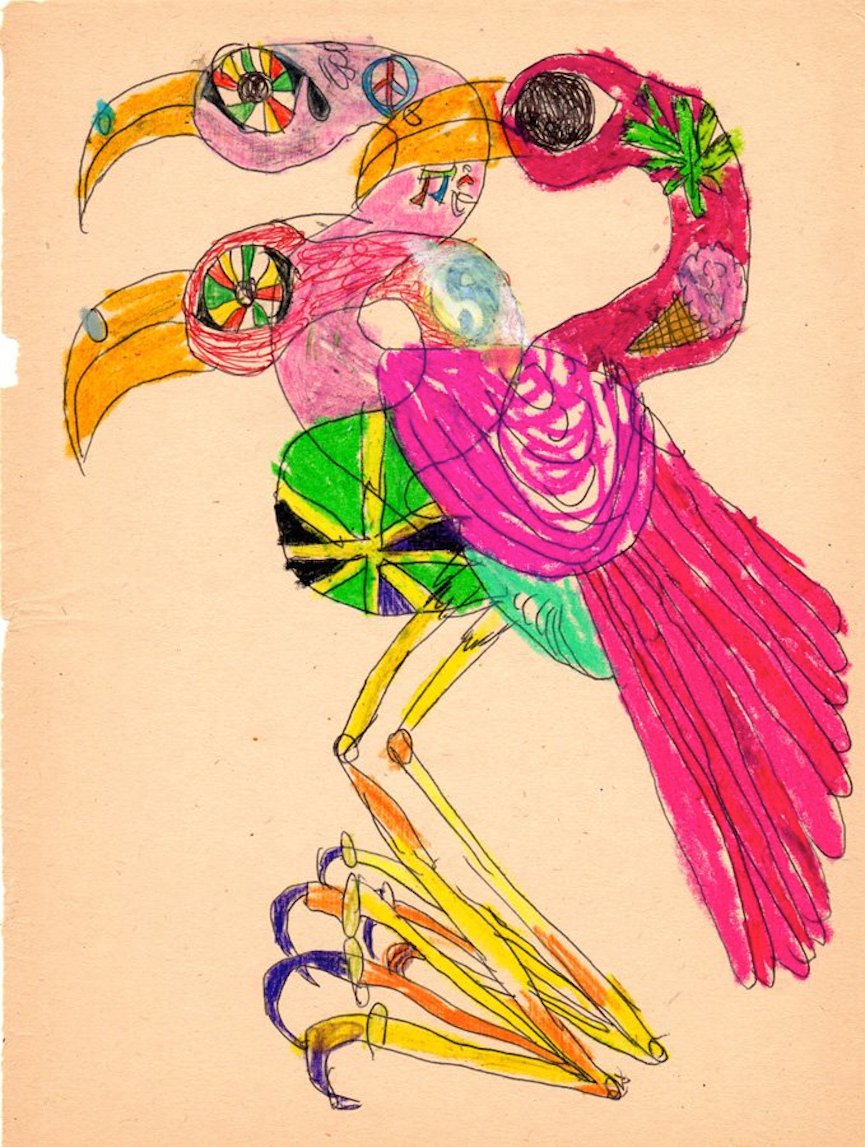 Ruttkowski 68
Ruttkowski 68 is a contemporary art gallery and an urban art hub in the Belgium quarter of Cologne, Germany showing a selection of national and international artists. As a new establishment, founded in 2010,it has actively taken part in cultural life of the vibrant Cologne by putting on book presentations, concerts and charity events besides art show. Ruttkowski gathered a group of notable artists, but the philosophy of this institution to keep the doors open for all who demonstrate the talent, acclaimed or not. Among the artists represented by the gallery are Stohead, Honet, Nils Mueller, ECB, MOSES & TAPS, Filippo Minelli, Francesco Igory Deiana, FINOK, Asger Carlsen, Henrik Vibskov, Exactitudes and the extraordinary Mark Jenkins.