Based on Actual Events opens tomorrow
Jonathan Levine Gallery is opening another cutting edge show on January 11 presenting a group of four international artists who found their expression within contemporary realism. Appropriately titled Based on Actual Events, the exhibition will encompass works by Alyssa Monks, Eloy Morales, Diego Koi and Joel Rea. Their individual styles range from photorealism, hyperrealism to surrealism with just a hint of abstraction. All four of the artists focus on human figure and render it through  different artistic approaches. The show will be installed at second gallery space at Jonathan LeVine Gallery location in New York.
Alyssa Monks
The only lady at the show, Alyssa Monks, has been known to explore the representationality of human body throughout her work. The base of her expression is formed within the realistic, and completed by intertwining it with the abstract. Dynamic white strokes create a transparent veil over the meticulously painted female figures, providing a new layer of meaning to the work. The observer is left to ponder on the circumstances of the subject, feeling close to the character and yet distant from the hazy atmosphere, often charged with elegant sexuality.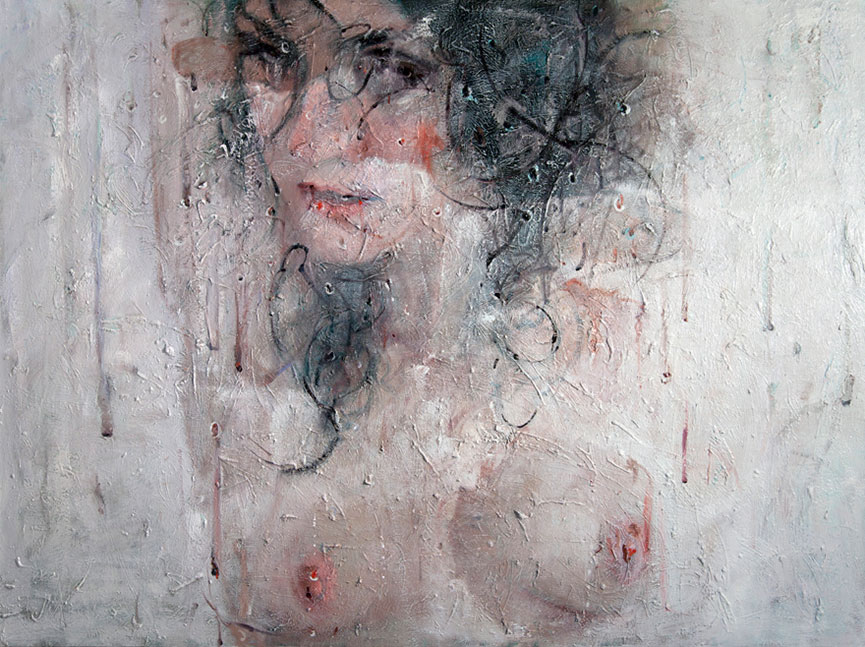 Eloy Morales
A Spanish painter, Eloy Morales, will be representing his works from a series About head (A partir de la cabeza). The series includes self-portraits and portraits, resembling headshots that underwent artistic intervention. Photorealistically rendered images contain characters whose faces have been painted, adorned, covered in various ways. The fact that these works are strikingly similar to photographs of body-art questions their very nature in terms of approach, media and artistic value, since they are not photographs, but representational paintings of art. This dualistic concept is what makes Morales' painting interesting and essentially contemplative, alongside their realistic style.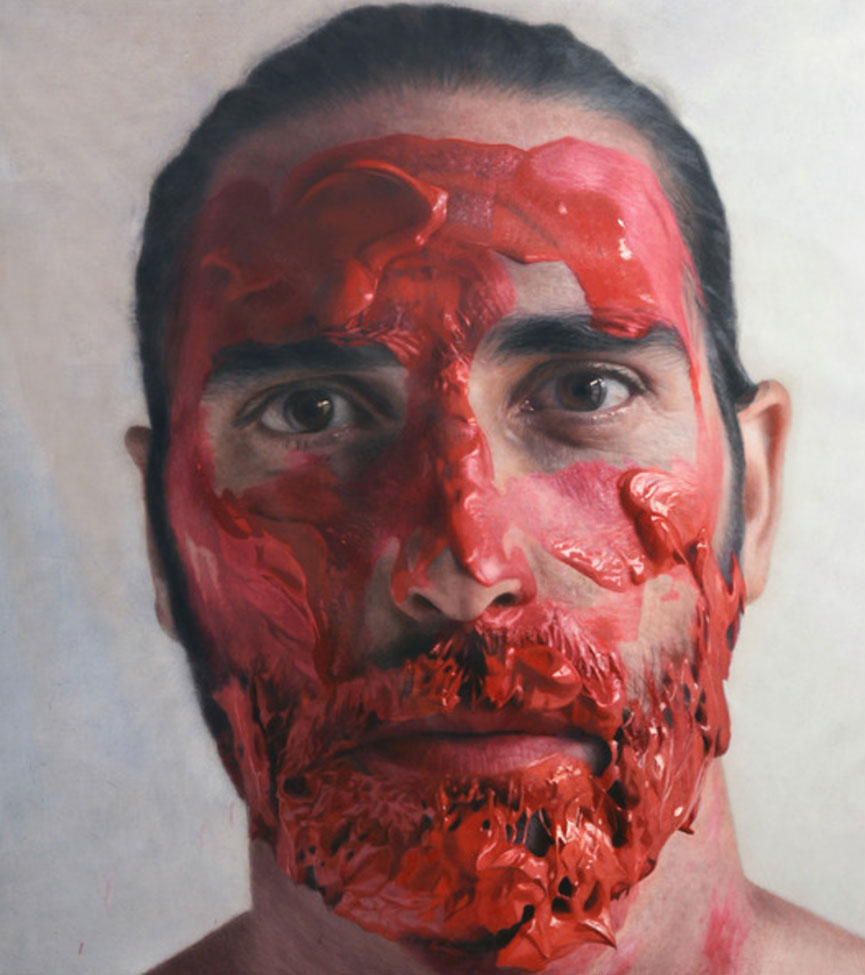 Diego Koi
Diego Koi is another European painter based in Italy whose work will be exhibited. His impressive pencil drawings are completed in the spirit of photorealism, as they ooze extraordinary similarity with black and white photography. Setting his impressive draughtsmanship aside, the most appealing feature of Koi's work are the characters he depicts. All of the roles of hi artwork possess a very dramatic expression, with their faces revealing happiness, pain, fear, anger or doubt gazing piercingly into the observer with their large, living eyes. This young, self-taught artist from Italy has already made an impression on the international art scene with his photo-like, moving creations.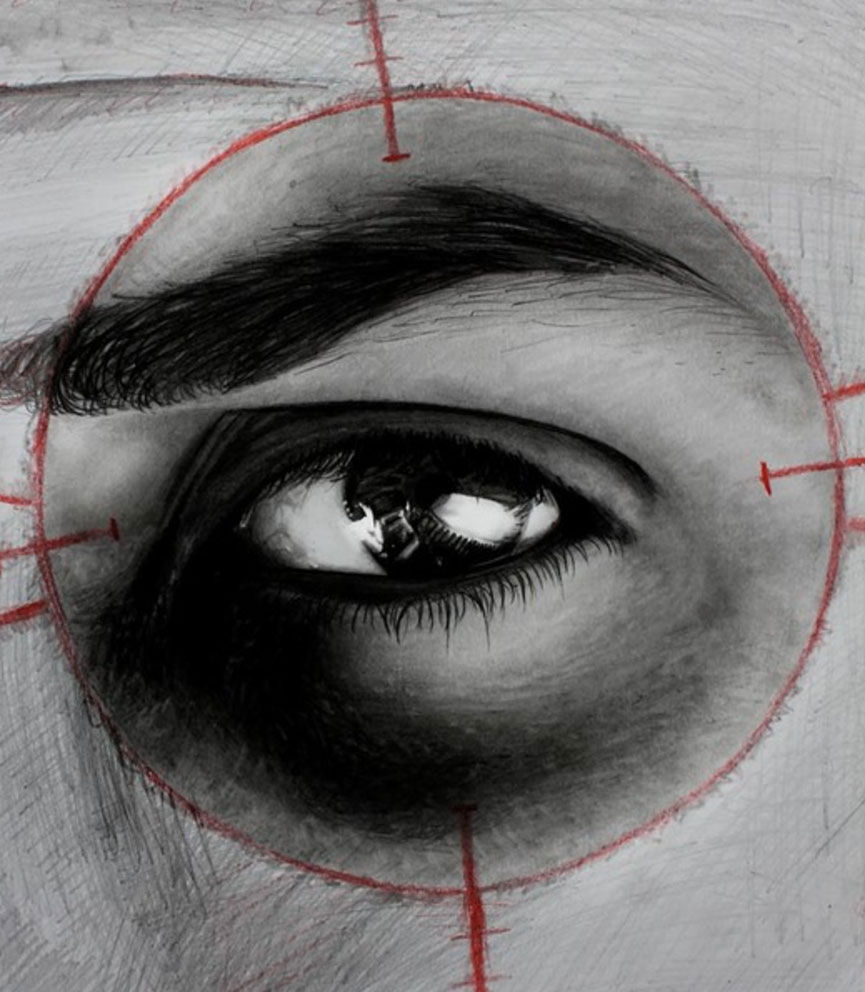 Joel Rea
Finally, Joel Rea, and Australian artist who accurately describes himself as a contemporary surrealist painter, will be revealing his new canvases at Based on Actual Events. Rea is an internationally acclaimed painter, with his work being shown through Australian and the USA. His hyperrealistic compositions investigate emotional rendering of various life situations of a man, using the realistic imagery as symbols for feelings. Scenes of modern looking characters placed in impossible situations along with oversized animals, or within various natural demonstrations of force, Rea is conveying his outlook on the inevitable inner difficulties one endures. His mastery of art and imaginative expression have brought him an acclamation by Art Business News magazine, where he has been featured as one of thirty artists under the age of thirty who are changing the world of art in the Summer 2013.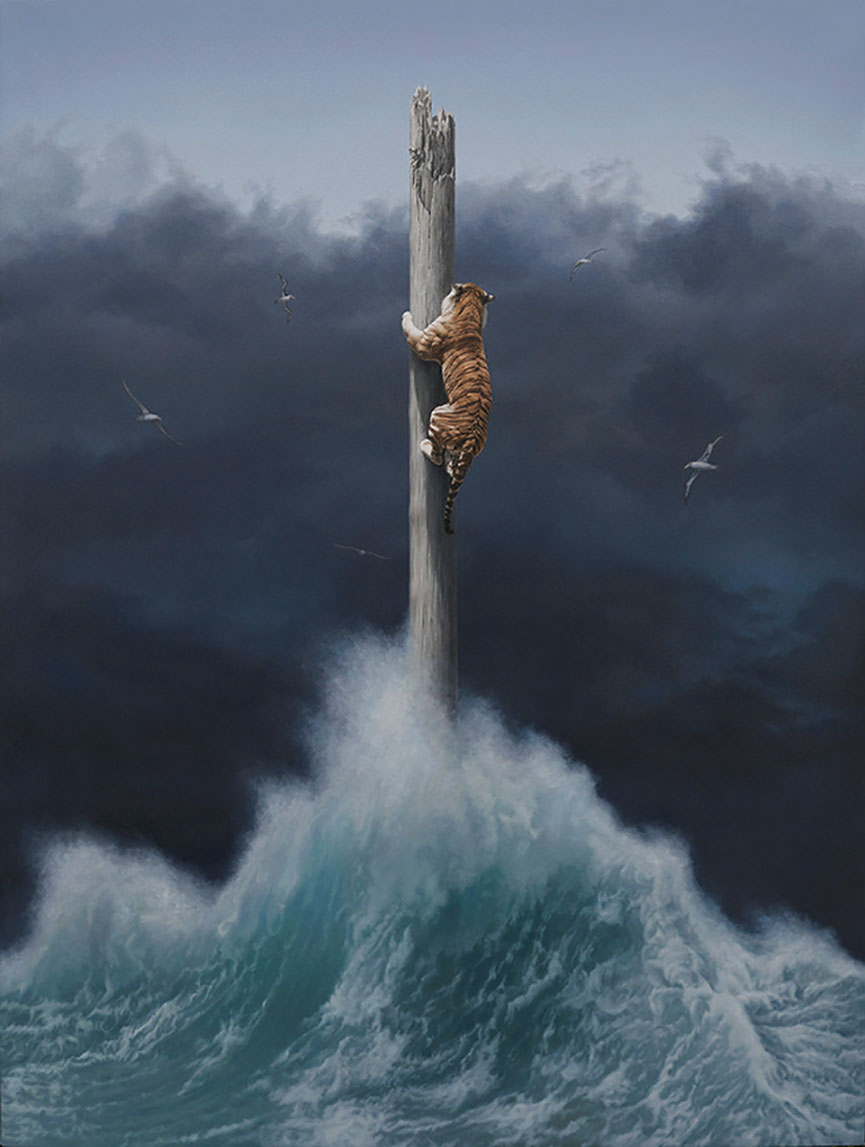 Follow These Galleries
Jersey City, United States