Moment – Fragment
Notions of power, hope, technology driven societies and similar concepts seem to be very much a recurring subject matter for urban and contemporary artists today. And why shouldn't they be? An artist transpires that which encompasses his existential situation. We as the public, on the other hand, have a chance to appreciate a large number of artistic practices and, hopefully, understand at least some of the particularities of our postmodern societies. It is, then, a question of what kind of creative methodology makes our mind spark. Artist Ian Burns, most definitely, does it differently…
The Art of Ian Burns
Ian Burns is an Australian artist who has acquired his BFA at The University of Newcastle Australia, his MFA at Hunter College of CUNY, New York, NY and a PhD at Griffith University, Brisbane, Australia. Today, the artist is based in New York City. Burns' artistic practice relies on a process of appropriating discarded items, such as construction materials or components from various appliances and household objects. Forming an aesthetics which relies on contemporary visual culture, Burns' pieces are often a form of invitation for the viewer to interact with the art rather than "just appreciate" that which can be seen on first glance. His work evokes a sense of investigation in the eyes of the public, rendering the contemplation upon the object to rely on a playful atmosphere. The situation is no different when we look at his most recent body of work.
Moment – Fragment Body of Work
Ian Burns' pieces truly tickle the viewers imagination on many levels. The 3-channel video work, titled Mesmerize, represents a critique of the vast world of technological devices and social media. A seemingly simple imagery represents a visual combination of different outputs, resting on the wall, reminiscent of altarpiece panels. Thus, the artist shows the hegemonic nature of the digital realm in the eyes of the public. The Ghost piece, an inspiring machine sculpture, generates smoke rings across the space of the installation, a process followed by a particular musical background. The Bloodline piece, a pair of fishing pants filled with fluorescent ink rests among the other works by the artist, conveying a sense of power. Just like with the Ghost piece, Bloodline resonates the query of symbolism related to the notions of power, hope and oligarchy.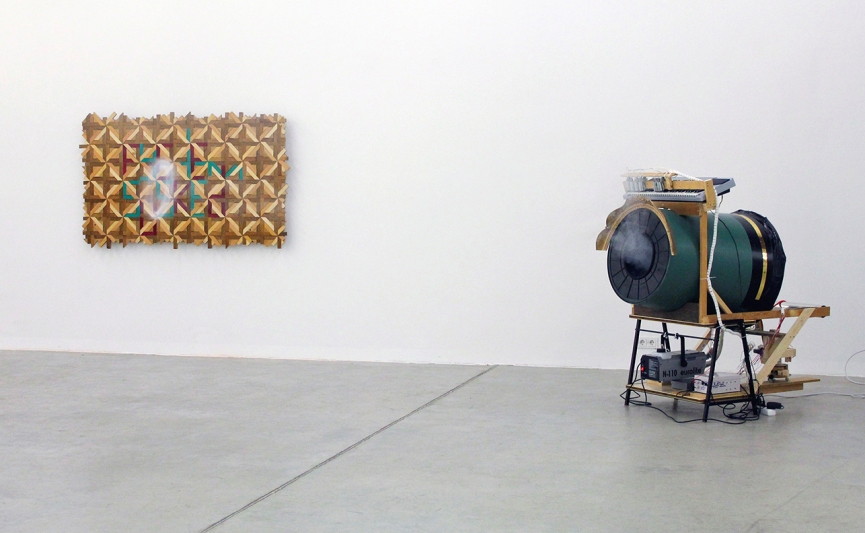 Ian Burns at Galerie Hilger NEXT
Moment – Fragment exhibition bares its title as the artist's reference to the studio process, as well as his relation to the making of art in general. Burns' process relies heavily on braking the boundaries of "traditional" sensibilities and guides the public on a path of dwelling upon innovation in terms of different processes of creation. Thus, he manages to generate works which provoke humor and curiosity. The new body of work that is part of the exhibition was created by Burns during the course of a month while he was artist-in-residence. In the period between December 18th 2014 and February 28th 2015, at Galerie Hilger NEXT, the public has a chance to enjoy the thought-provoking art by Ian Burns.
Become a part of the fastest growing community of Urban and Contemporary Art admirers and professionals by signing up for My Widewalls! Begin 2015 with a profile which is easy to create and FREE of charge!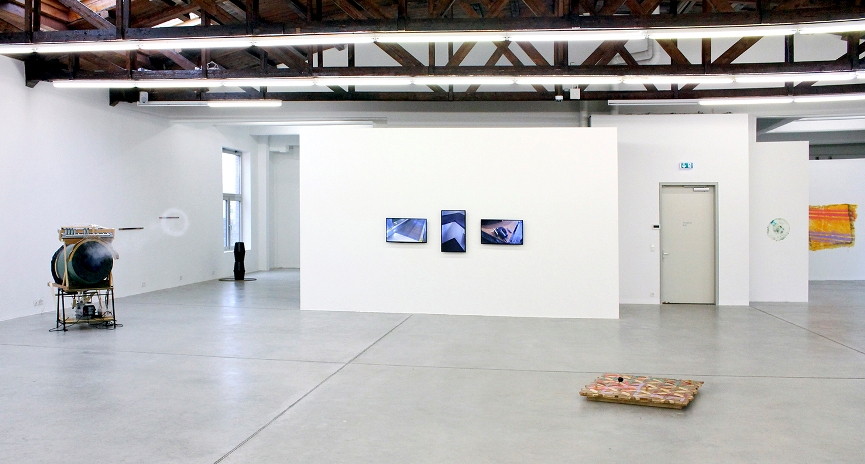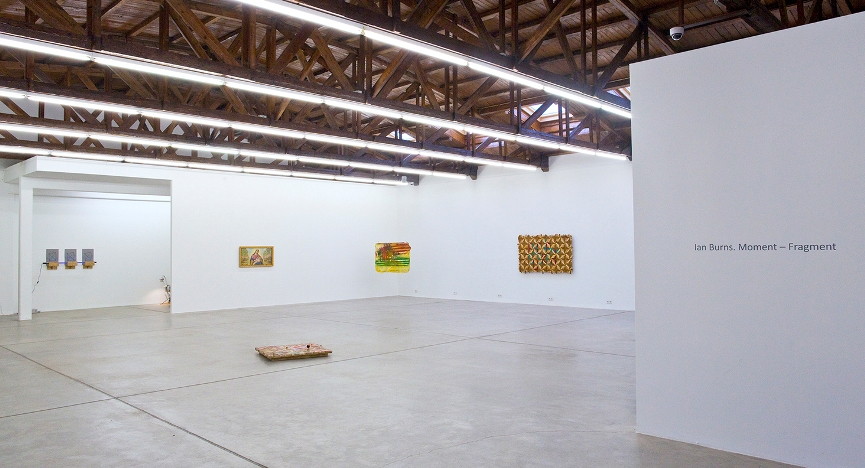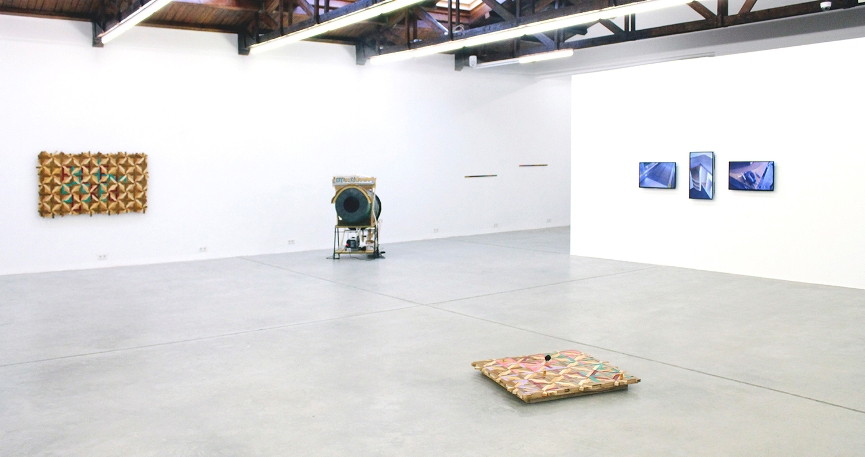 Images courtesy: Galerie Hilger NEXT. [mc4wp_form]