Ian Francis at Lazarides Rathbone: Beauty and What Destroys It
At the upcoming The Chosen Form of Your Destroyer exhibition Ian Francis once again blurs the line between dreams and reality and takes the viewers to unearthly realms and transcendental, subconscious locations. New body of work by Ian Francis will be on display at Lazarides Rathbone gallery in London.The solo exhibition will contain a combination of small-scale monochromatic paintings alongside larger compositions that depict more complex narratives. The Chosen form of Your Destroyer exhibition also revisits the artist obsession with mass media and human interaction in constantly changing society.
Mixed-media Paintings by Ian Francis
Artist Ian Francis is known for his mixed-media paintings created with skillful application of various materials such as oil, ink, acrylic, graphite and charcoal. His works are often inspired by media and his images often have the appearance of a glossy magazine cover or a luminous monitor. This effect is produced with a careful application of gels that creates shiny, high-contrast flat finish. Ian Francis masterfully combines painting and drawing while creating his ultra-modern, multifaceted artworks. His images simultaneously evoke feelings of melancholy and rage, calmness and tension. Equipped with traditional know-how and inspired by the methods of graphic art pioneers, Ian Francis creates powerful conversation between contemporary techniques and cinematic content of his paintings. Abstraction and figuration are equally employed in order to depict both human emotions and fictional places, two consistent motifs in his works.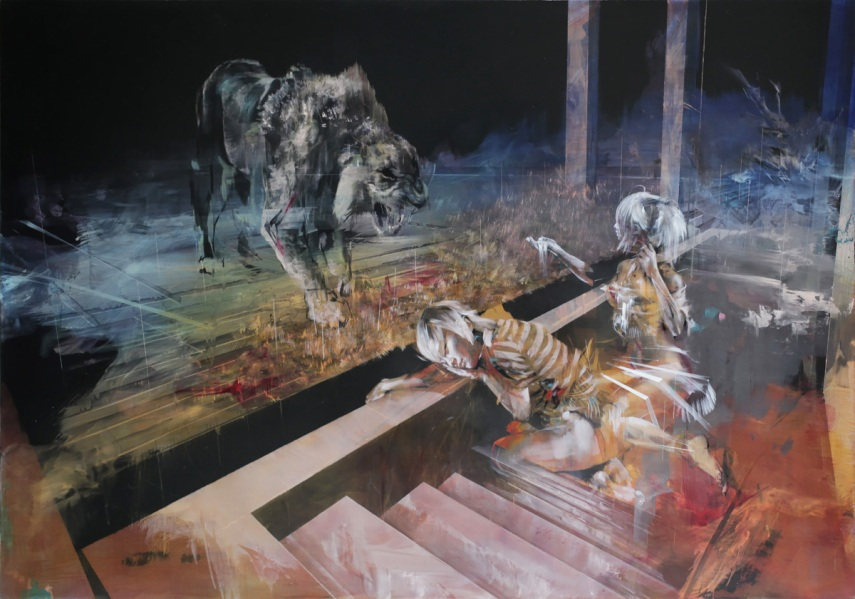 Beauty Destroyed by Ian Francis
The Chosen Form of Your Destroyer series of works powerfully depicts the coexistence of beauty and destruction in modern society. The exhibition deals with serenity and beauty that is soon to be shattered by the forthcoming disaster. The fragile moment just before the upcoming disaster proved very inspiring for Ian Francis as it is a recurrent theme in his imagery. The Bristol based artist depicts the lack of possibilities and the loss of one's identity in expectancy of upcoming violence. Canvases are packed with conflict, passion and mystery as the artist creates and simultaneously criticizes, the society where brutality and elegance constantly interweave. Balance between intimate moments and comprehensive narratives in The Chosen Form of Your Destroyer is created by delicate and precise depiction of subject. Characters are often depicted in private situations while the far- reaching background in which they're situated, equips Ian Francis' paintings with multi-layered meaning.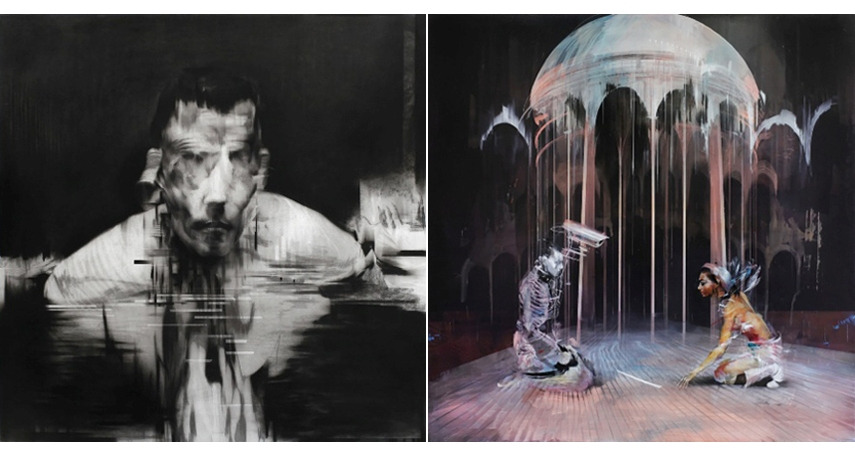 The Chosen Form of Your Destroyer at Lazarides Rathbone
The Chosen Form of Your Destroyer solo show will open on Wednesday, July 8th. Ian Francis is an frequent exhibitor at  Lazarides Ratbone gallery in London and this will be his third full-scale solo exhibition in this space in 2015. Ian Fracis' artworks are furnished with constantly growing tension and discomfort. The intimate, yet disturbing universe of the artist evokes filings of anticipation and familiarity within the viewers. The Chosen Form of Your Destroy exhibition at Lazarides Ratbone gallery in London will run through August 1st, 2015.
Carefully chosen forms of art will be presented to you for FREE if you sign up for My Widewalls.
Images courtesy of Lazarides Rathbone
Follow These Galleries
London, United Kingdom

New York City, United States