Ian Ingram Continues a Decade Long Painting Cycle in Exhibition at 101/EXHIBIT
A New Year has begun, and the world of contemporary art is preparing for new exciting and inspiring art events. Los Angeles-based 101/EXHIBIT had really good year – we enjoy in numerous amazing exhibitions this gallery organized in 2015 (let's just mention the exhibition of Stefania Fersini in September and October, and the exhibition of Chase Westfall entitled Terror Function, that was on view from October until December).  All true lovers expect to see other great shows in this amazing art space, and their expectations will certainly be met. And, indeed, 2016 at 101/EXHIBIT begins with amazing Ian Ingram exhibition – a show featuring breathtaking works by the great American artist. The exhibition is entitled Ash and Oil.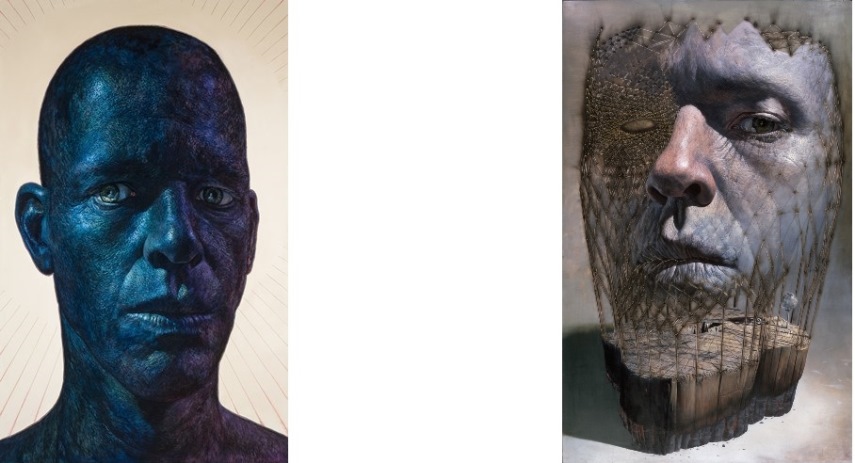 The Philosophy of Self-Portraiture in the Art of Ian Ingram
Ian Ingram is Austin-based artist who was born in 1974. He is known for his hyper-realistic and intensely emotional self-portraits, which speak about autobiographical and important events, such as his wedding, or the birth of his child. But, we cannot describe the art of Ian Ingram simply as beautiful self-portraiture. His portraits are so deep, so insightful, that they give us a chance to realize the true magic of contemporary portraiture. What is need for an excellent piece of self-portrait is a high level of self-observation. What do we see when we look ourselves in a mirror? Is it only our face and our physical appearance? Or there is something else? By watching Ian Ingram's self-portraits we realize there is a whole universe hidden in our body and soul. Ingram's works are particularly insightful when considering his phenomenologically informed theories of self-observation. Through magnified observation, Ingram is uncovering evidence of origin. Having spent some 20,000 plus hours in front of curved mirrors, the viewer must concede an authority of expertise to the artist for being able to recognize the recurring patterns found within our skin. These patterns represent the very foundation and the structure of our existence, from the Fibonacci Sequence to the DNA spiral, thus becoming the formidable root of content and composition for a highly accomplished draftsman and painter.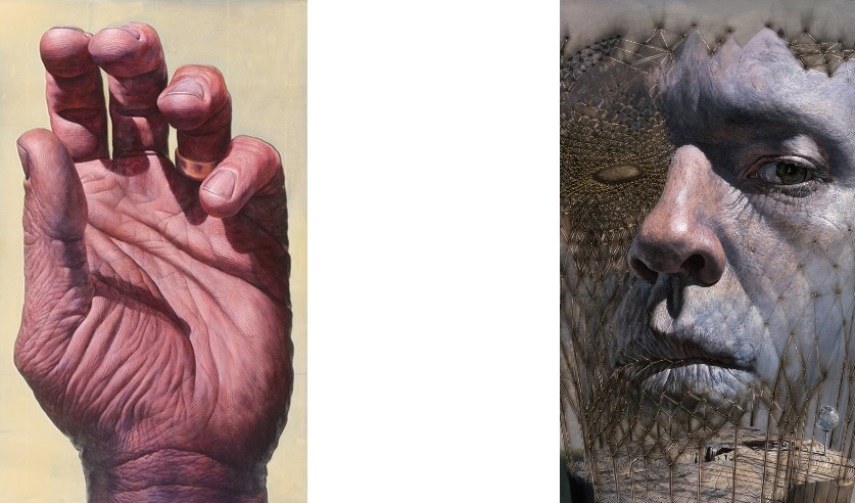 Ash and Oil
Since 2009, the parameter of Ian Ingram's artistic practice has been large-scale self-portraits. As a nod to the classical systems of art making, the self-portrait has provided the foundation for a focus that has lasted nearly seven years. Up until 2014, Ingram worked exclusively in charcoal and graphite on paper, hence the show title's reference to ash. To honor the tides of change and his newly formed relationship with 101/EXHIBIT, Ingram turned exclusively to painting for the first time since his collegiate years, hence the title's oil. With this update in his process, he also embraced an unprecedented level of experimentation. We now see not only oil on board, but surface treatments including pokerwork, wire lacing, wood carving, gold leaf, traditional Huichol beadwork, unconventional pigment techniques, and torching, all seamlessly incorporated into the surfaces.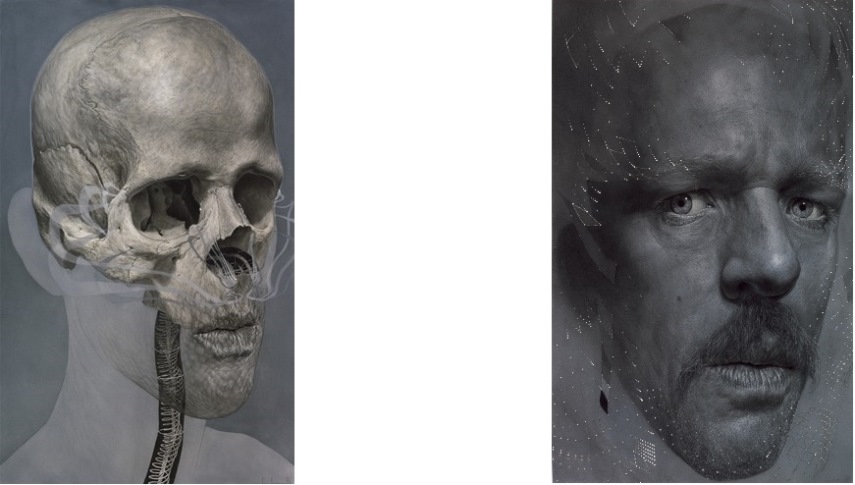 Ian Ingram Exhibition at 101/EXHIBIT
The Ian Ingram exhibition at 101/EXHIBIT is significant for two reasons: first, the exhibition marks the inaugural launch of the gallery's new West Hollywood space; secondly, this is the most in depth exhibition of the artist's work to date. The show features 12 works across three distinct series ranging from 2012-16: Evidence – new oil on panel works, 2014 – 2016; Lost on the Pulpit – charcoal on paper works, 2013; Ignoring – charcoal on paper works, 2012. A full color 42-page catalog with essay by A. Moret and process notes by the artist will accompany the exhibition. If you only take a look at Ingram's work, there is no need to explain why this show is a must-see event for all art enthusiasts. Ash and Oil exhibition will take place from January 16 until February 27, 2016 at 101/EXHIBIT, at 668 N La Peer Drive, located on the southeast corner of the Santa Monica Blvd and N La Peer Drive intersection, in Los Angeles. The opening will be held from 7-9pm on Saturday, January 16.
Featured Images: Ian Ingram – Minotaur, 2015, detail. Oil, gold leaf and copper wire on panel; Ian Ingram – Evidence, 2015, detail. Oil on panel. All Images courtesy of 101/EXHIBIT
Follow These Galleries
Los Angeles, United States

Los Angeles, United States