Iggy Pop Poses Naked for New York Art Class Students as part of a Jeremy Deller Artwork
Iggy Pop naked? Well, we're used to seeing him without a top almost every time when he performs on stage, so we're not all that surprised. But this time, 68-year-old The Stooges frontman took all his clothes off in the name of art. Twenty one New York Academy of Arts students, aged between 19 and 80, made some drawings of him under the guidance of artist and drawing professor Michael Grimaldi.], for a project conceived by British artist Jeremy Deller. The artworks will be shown in the Iggy Pop Life Class exhibition, coming to the Brooklyn Museum this fall, before going on tour. Iggy Pop's new album Post Pop Depression, in collaboration with Queens of the Stone Age's Josh Homme, is to be released on March 18th 2016.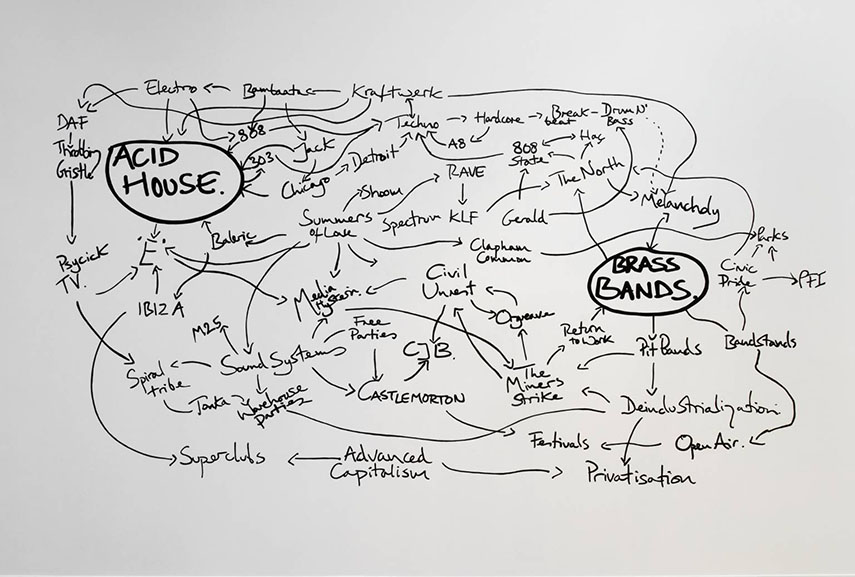 Iggy Pop goes Naked for Life Class
"The life class is a special place in which to scrutinize the human form. As the bedrock of art education and art history, it is still the best way to understand the body" said Jeremy Deller, in a statement released to announce the show at the Brooklyn Museum. "For me it makes perfect sense for Iggy Pop to be the subject of a life class; his body is central to an understanding of rock music and its place within American culture. His body has witnessed much and should be documented." A project of this sort fits perfectly in the artistic oeuvre of Jeremy Deller, whose conceptual art often consists of large collaborative projects, often with creatives from the world of music.
Jeremy Deller: The Acid Brass Project
Musical Collaborations of Jeremy Deller
One of Jeremy Deller's famous projects is entitled Acid Brass. In 1997, the artist hired a Northern England brass band to give a new sound to the classic acid house anthems, such as A Guy Called Gerald's Voodoo Ray. The work, which also includes a diagram drawn by Jeremy Deller, explored the political, social and musical connections between the two genres, as a mean to reflect on England's transformation from industrial to the post-industrial production. In 2006, he commissioned a Klezmer band to write a theme tune for his Berlin Biennale showing, and in 2009, a steel band from Oldham performed a number of cover version for him, including those of Buzzcocks and Joy Division.
Would you care for a naked Iggy Pop drawing? Share your comments on our Facebook page!
Featured image: Iggy Pop poses for a Jeremy Deller project at the Brooklyn Museum Iggy Pop Life Class. Photograph by Elena Olivio, Brooklyn Museum. All images used for illustrative purposes only.