New Works by Leading German Artist Imi Knoebel at von Bartha Basel
"When I am asked about what I think when I look at a painting," Imi Knoebel said, "I can only answer that I don't think at all; I look at it and can only take in the beauty, and I don't want to see it in relation to anything else. Only what I see, simply because it has its own validity." One of the most important German Post-war artists, he has been known for his unique approach and explorations of color, surface and form, following the influence of one Kazimir Malevich. The latest large-scale wall works by Imi Knoebel will be presented at von Bartha in Basel, accompanying the Art Basel week frenzy.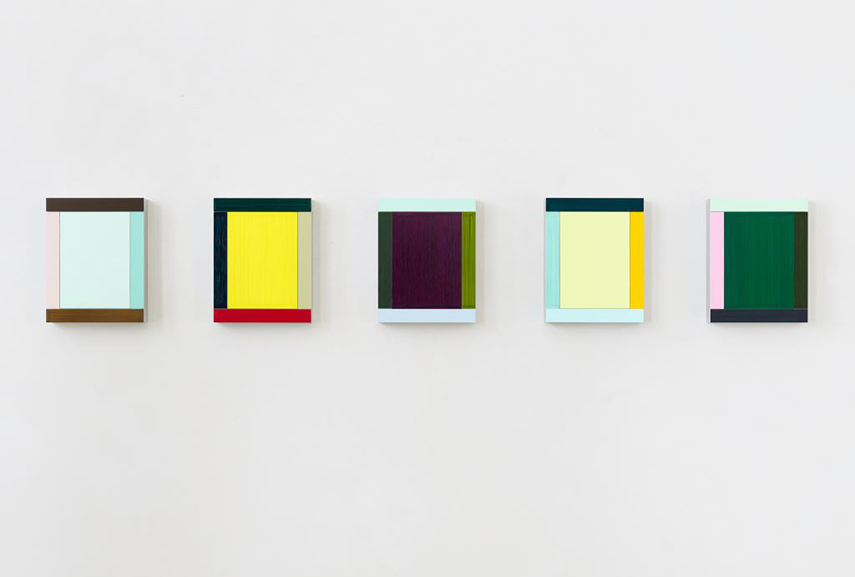 The Pure Perception
Born Klaus Wolf Knoebel in 1940, Imi Knoebel studied at the prestigious Düsseldorf Art Academy, under Joseph Beuys. Although fascinated by his teachings, he distanced himself from others and created a unique minimalist style. His drawings, paintings, sculptures, photographs, projections and installation come as studies of line, light, form, color and materials. In the early 1970s, he first incorporated color in his work, creating minimalist compositions and exposing the physical possibilities inherent in the most basic of materials such as plywood, aluminum and fiberboard. In the decade to follow, Imi Knoebel experimented with found objects which became part of the installation pieces, while aluminum panels turned into the main support of his paintings in the 1990s.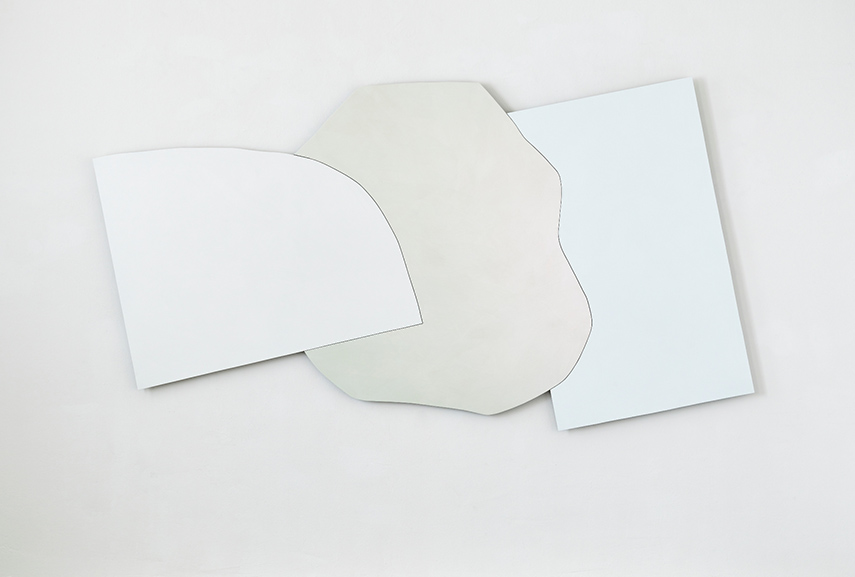 Less is More
What can perhaps be considered Imi Knoebel's most notable achievement today is his foray into the architectural world, when his work increased in scale as well. Memorable is his major commission of nine large stained glass windows for the royal cathedral of Notre Dame in Reims, installed in 2011 and 2015. Here, we can see trademark abstract compositions with hundreds of pieces of glass in vivid shades of blue, red and yellow, that can be seen as a reconciliatory gestures, as the building had been badly damaged by German bombing in August 1914. The glass pieces evoke the artist's signature Messerschnitte (knife cuts), highly abstract works made with cut-and-pasted colored papers, but also pay homage to Henri Matisse's large-scale explorations of colored shapes.
Imi Knoebel at von Bartha
The exhibition of new works by Imi Knoebel will be on view at von Bartha in Basel, Switzerland, from June 14th through July 29th, 2017. Be sure to also visit their booth at Art Basel, where they will show Knoebel's work along that of Andrew Bick, Adolf Luther, Landon Metz, Felipe Mujica, Sarah Oppenheimer, SUPERFLEX, Jean Tinguely and Sophie Taeuber-Arp. Art Basel takes place between June 15th and 18th, 2017, at Messeplatz in Basel, Switzerland.
Featured image: Imi Knoebel, Installation View, 2010-11, von Bartha, Basel, courtesy von Bartha.