In Situ Art Festival
In the heart of Fort d'Aubervilliers, a former fortification of Paris, there is a huge 2 acres field of untouched vegetation that surrounds the empty open-air parking lots and warehouses. However, it is intended to soon become an eco district including housing, shops and amenities. Currently, this vast urban area brings together 40 artists partaking in the In Situ Art Festival until July 14, in order to open the site to the public as a place of creativity before its transformation.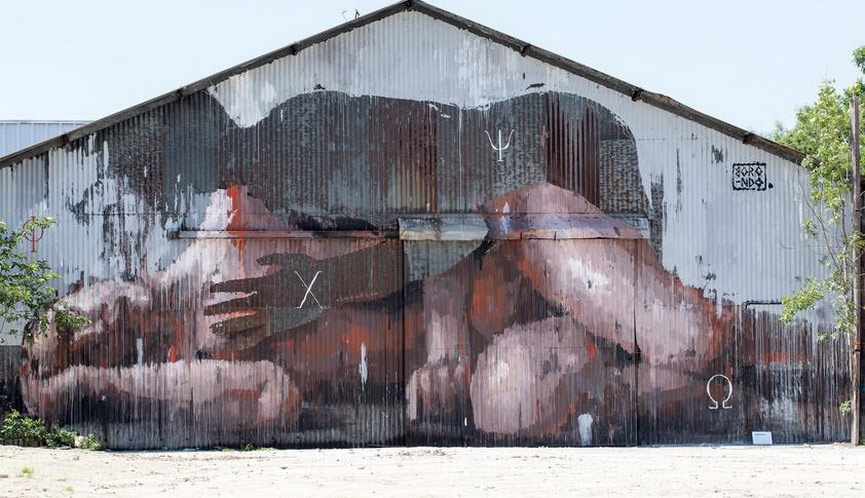 Secret
They are meeting in secret for several weeks, together with residents of Fort d'Aubervilliers and all those who visit the festival, to give a statement through their artistic interventions in relation to this transition, echoing the particular time that is going through this site, including the demolition of some buildings scheduled for this fall.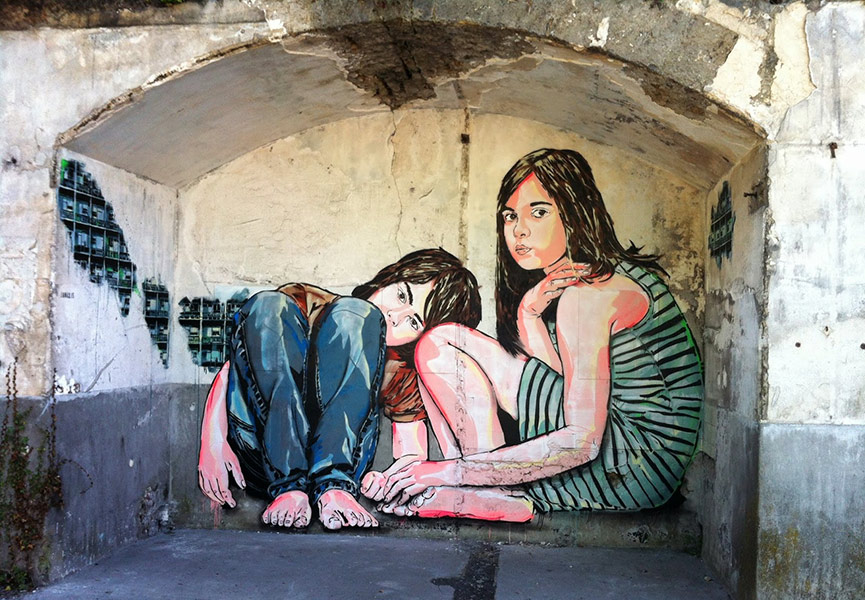 Urban Heritage
They will also interpret the richness of history and urban heritage embedded in this site on the walls of buildings slated for demolition. The field of exposure is spread over two acres, hosting a variety of artistic media. Among the invited artists are famous names such as Borondo, David Walker, Guy Denning, Levalet and Jef Aerosol, to only name a few.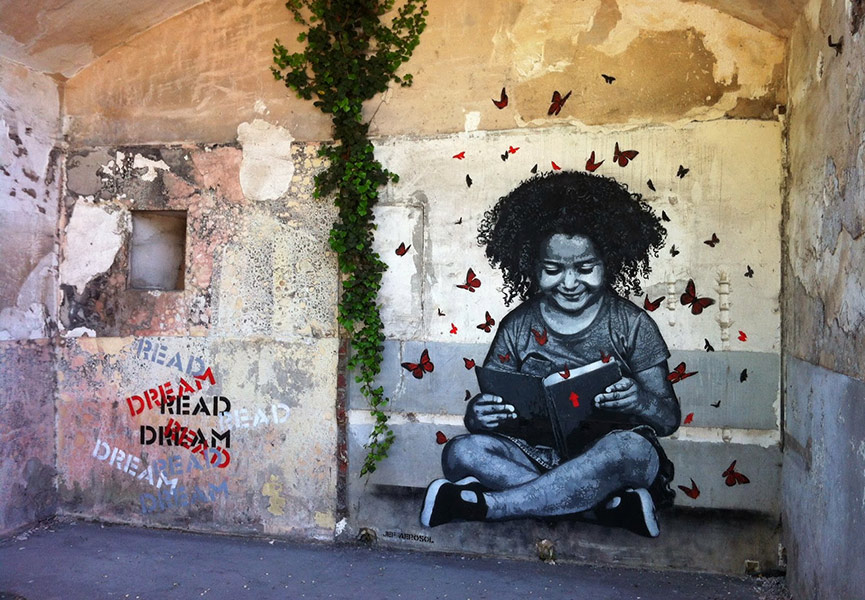 Preservation?
This unique urban art event is in its scope, rare in Europe. With this event, the festival aims to open the site and support its rebranding by including it in the land of culture and creation. A little more than three weeks is left until this immense venture gets its final appearance. We recommend you to hurry up to "the crime scene", since many creations at the end of the festival will be destroyed. Same as the Paris Tower 13 experiment, the In Situ Art Festival shows bluntly, and due to the circumstances even ruthlessly, the very ephemeral nature of urban art, leaving us with questions of how to preserve such fragile and temporal artworks.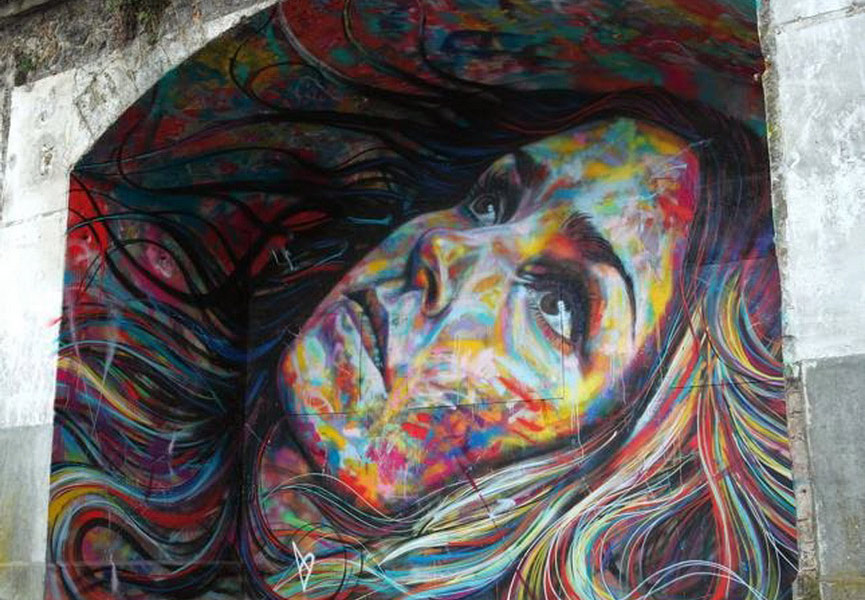 Photo credit: From the Skyline