In the Cloud at Ethan Cohen Gallery
One of the most important parts of a successful exhibition is the curatorial phase – a phase when curators are conceptualizing the show's theme, and when they select artists for the show. This phase is particularly important in shows featuring a higher number of artists. Such is the case with In the Cloud group exhibition at Ethan Cohen Gallery in New York that is about to open. With 22 amazing artists participating, this group exhibition explores a various set of themes, such as the role of social media in contemporary societies, individual and collective memory, and technology. One of the questions the exhibition addresses is: Where do we store all our memories, knowledge, emotions? Is it possible that Internet has become a place where all our memory-related thoughts are assembled? Maybe not, as the title of this group exhibition suggests – since these developments are inherent for all of us (all societies), what we already have in common is the sky above us – and clouds. For us, as humans, much of our spirituality is linked to the skies – specifically using clouds as guidance or representation of gods.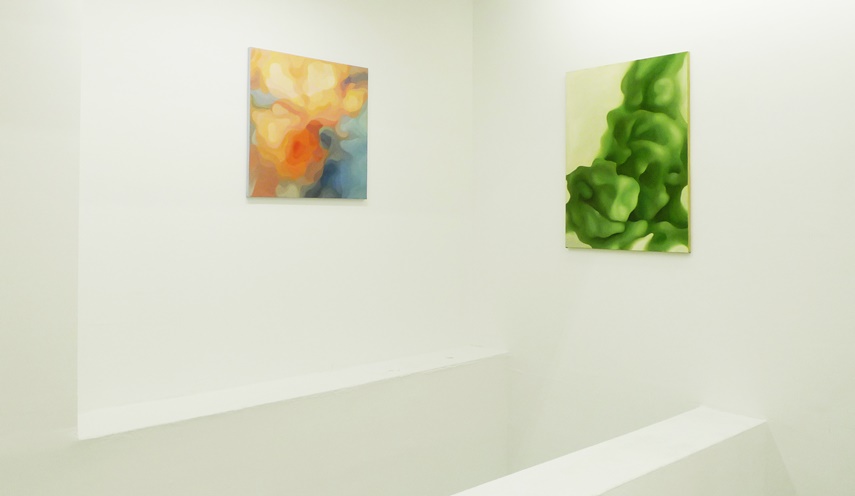 In the Cloud
In the Cloud group exhibition invokes two definitions of "Cloud" which have converged in our time. The first comes down to us from the ancient times, the idea of an invisible influence from above as expressed these days through process art. The second is an attempt to digest, through painting and new media, the technology-based 'Cloud' phenomenon.  Where we once looked to the clouds to guide us, we now trust The Cloud with our personal mysteries: our memories, relationships, and virtual identity (the questions of memory and identity are one of the central themes within conceptual art movement. You can check out the works by Andrea Geyer or Charles Gaines). Both are significant in our consciousness, requiring us to believe in the things that we cannot see. Your hands can't hold your data and your face won't meet the gods. And, finally, what does The Cloud symbolize? – a technological storage space of information whose control, use, and purpose is still dangerously unknown or a path towards better future. The artworks that will be exhibited at In the Cloud group exhibition can provide some answers.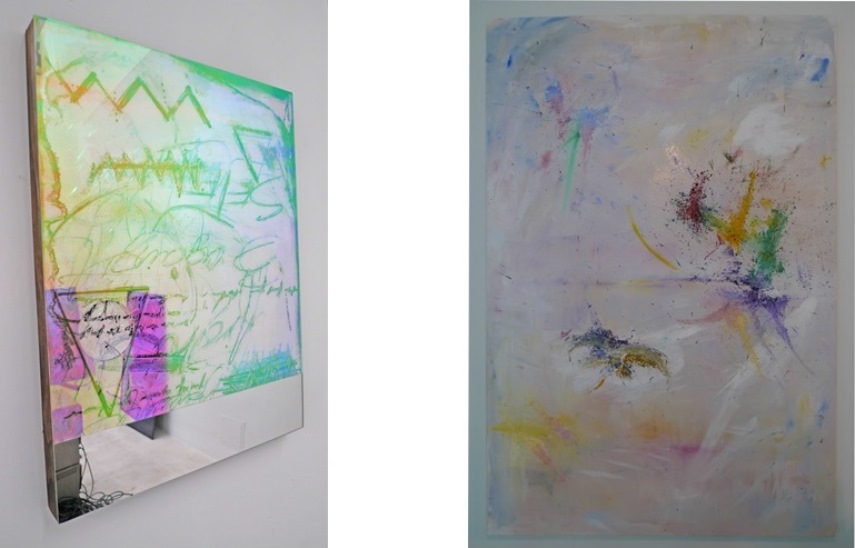 In the Cloud Group Exhibition – Featuring Artists
A list of artists participating at In the Cloud group exhibition is quite amazing. Visitors will be able to see the works by Hans Breder, Taha Heydari, Deshawn Dumas, Mollie McKinley, Greg Haberny, Buhua Liu, Eric Yevak, Noah Sokoloff, Jake Cartwright, Isaac Aden, Sylvia Feliz, Liliana Gao, Mark John Smith, Michael Patton, Matt Whitman, Jon Tsoi, Joseph Ayers, Vargas-Suarez Universal, Christopher Lin, Nikita Shoshensky, while the opening reception will be marked by sound installation by Data Garden. All of these works try to tell us what realities we impinge on, that impinge on us, and how we strain to decode them for our uses.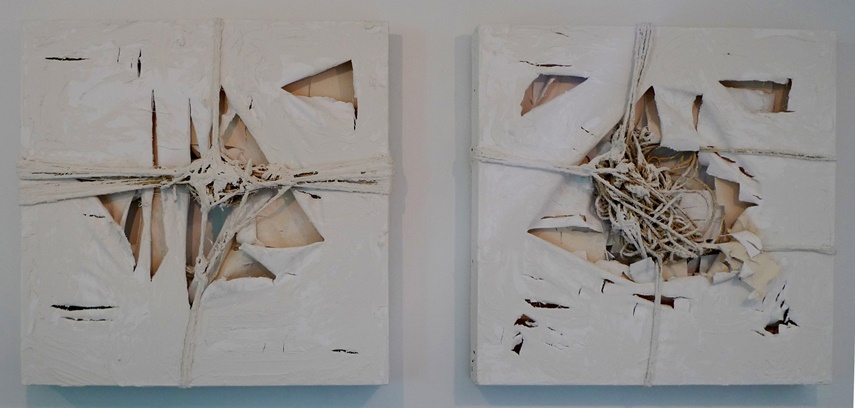 In the Cloud at Ethan Cohen Gallery
The In the Cloud group exhibition is a must see event for all art lovers. It is truly an extraordinary art event, in both conceptual and aesthetical terms. Featuring 22 amazing artists, In the Cloud group exhibition will be on view from June 25th until August 28th, 2015, at Ethan Cohen Gallery in New York City.
For the latest news from the world of contemporary art, sign up for My Widewalls! It's free of charge!
Featured image: Nikita Shoshensky and Jake Cartwright
Image in Slider: Eric Yevak
All Images courtesy of Ethan Cohen Gallery, New York.