In Your Face
New Image Art Gallery of West Hollywood opened an exhibition by five photographers who investigate interpersonal relations between people, focusing on communication and individual perspectives of their models and the observers as well. Without compromise or apologies, Jaimie Warren, Shaun Black, Stacy Kranitz, Sagan Lockhart and Sandy Kim showcase their different, but contextually close portraiture practices in an exhibit entitled In Your Face. Opened on June 7, the show will run through July 12, 2014.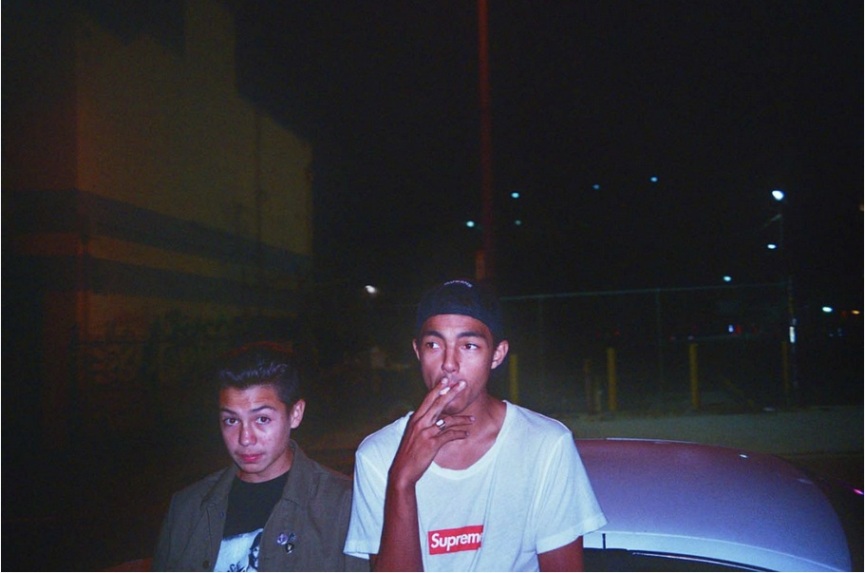 Sagan Lockhart
Sagan Lockhart is a Los Angeles based artist, who creates within the Odd Future collective and individually. His work has been featured in numerous contemporary art publications and media outlets, while his overt, dargin imagery portrays tricks and games of Hollywood kids and their locally colored culture. In Your Face showcases Sagan's large format portraits shot while living through these vivid experiences.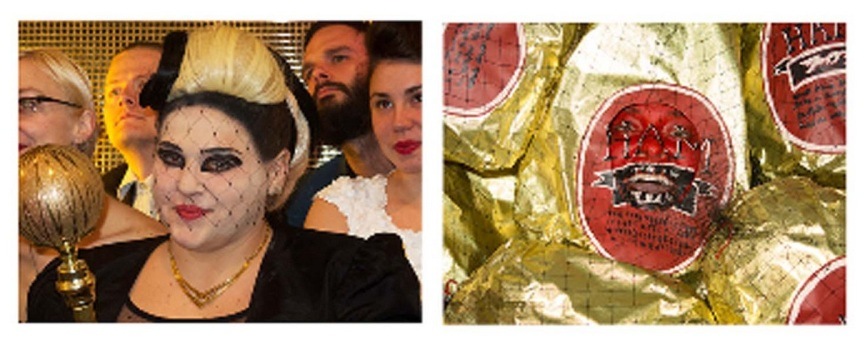 Jaime Warren
Jaime Warren is an artist who divides her time between Kansas City and New York City. She came to LA through her latest show in New York hosted by The Hole Gallery. Works at In Your Face by Jaime Warren belong to the "food'lebrities" photographic series, while Warren's work generally originates from her performances and it is continuously based on self-portrait rendered through her singular approach. Her photographs exhibit a particular sensibility for color and the tactility that connects them to a range of contemporary photographers, early modernity and performance artists of the 20th century as well. The repulsive quality of her frames is executed without much hardship, while her imagery in rather campy than pessimistic.

Shaun Black
Shaun Black recently graduated from University of California Irvine. At the New Image Art gallery exhibition he presented a video with himself playing the role, performing, while the old, recycled western movie runs in the background. Additionally, his series of photographs is on view with meticulous, stop-motion-like demonstration of the odd way of putting and taking off a safety vest. The work of Shaun Black delves into the American culture form an everyday, all-American vantage point, examining the basic, repetitive and generally accessible phenomena that become almost invisible in the visually saturated reality.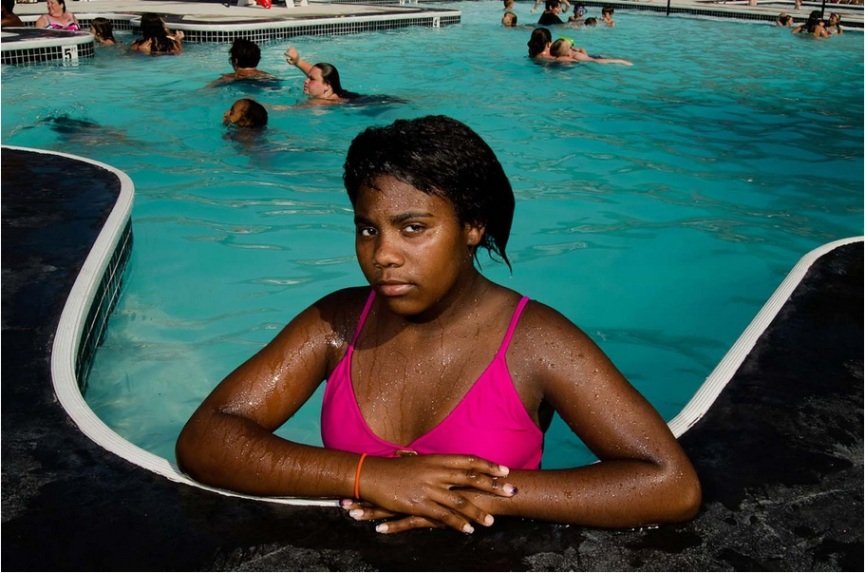 Stacy  Kranitz
Stacy Kranitz is another new graduate from the University of California Irvine, who is showing her portrait photography encompassed in a series entitled As it was Give(n) to Me. Pieces of the series follow the artist's explorative journey through small communities in central Appalachia region. She has been travelling over this part of the US, living among people, photographing locals once she gained a more insightful, personal, and above all sincere, perspective of the issues, lives and people she was portraying.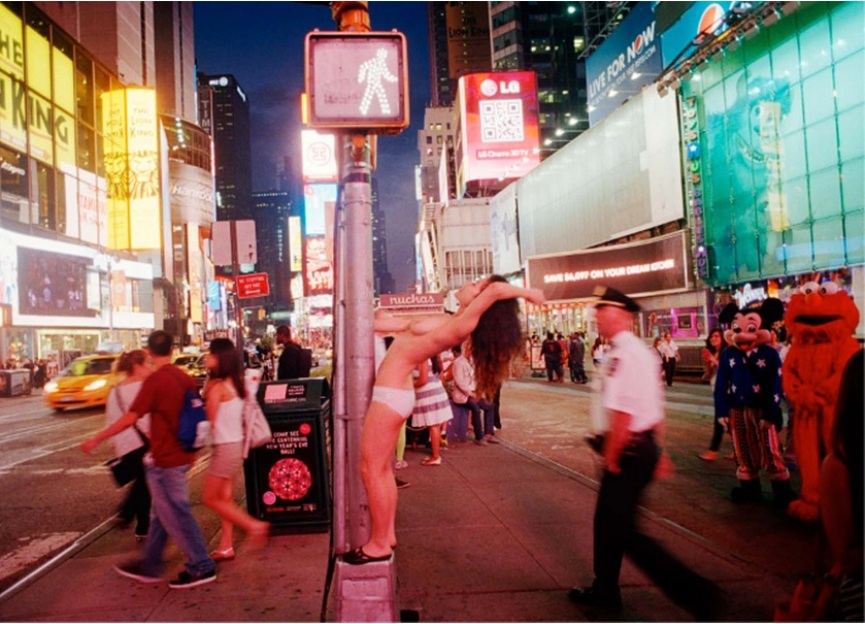 Sandy Kim
Sandy Kim is a Brooklyn based artist who found her expression in photographic depictions of the outrageous lifestyle of her friends and celebrities alike. Her portrait photography shows a singular, slightly odd and aesthetized scenes, as she continues to get snapshots of real occurrences entering this intriguing world from her own angle. Contemporary culture and art publications have been publishing Kim's work, while the artist had a series of solo projects in Japan, San Francisco and New York. Among her recent endeavors are two completed photography books and music videos for DIIV and Smith Westerns.