Indie184's Paradise
Growing up all over NYC, Indie184 has been active in the graffiti culture for over a decade and a half. You can find her graffiti pieces in the streets from the South Bronx to Oslo. Indie184 is known for her playful feminine graffiti style infused with iconic female imagery which is often juxtaposed with personal messages. Influenced by abstract expressionism and pop art, Indie184 uses words, images and color to express her emotions and ideas with an undeniable link to feminism. Her paintings are Indie184's personal diary.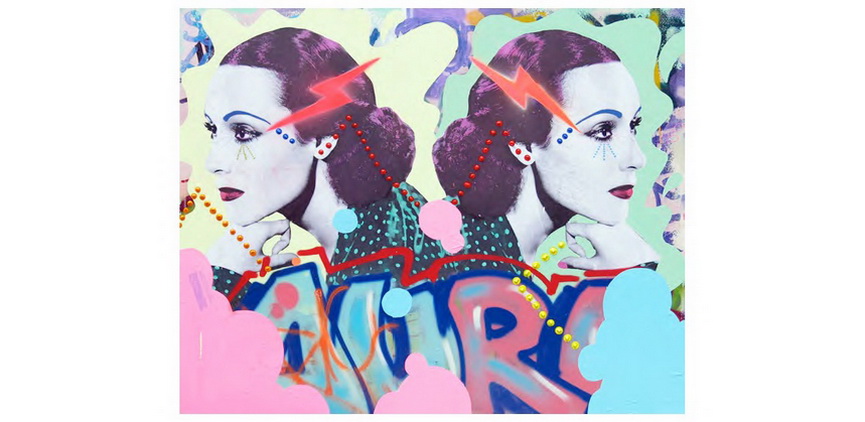 The Timeless Vision of Female Identity
Indie184's new solo show entitled "PARADISE" opens on October 2 at Azart Gallery. Illuminating the timeless vision of female identity, Indie184's new works convey a nostalgic yet strongly subversive message about "Her", told through bold words, vivid colors, and graceful poses. The New York graffiti artist collages glamorous and iconic black and white images of beautiful women in modern graffiti manner. Layering of paint and paper and dripping paint juxtaposed with words result in powerful and eye-catching paintings.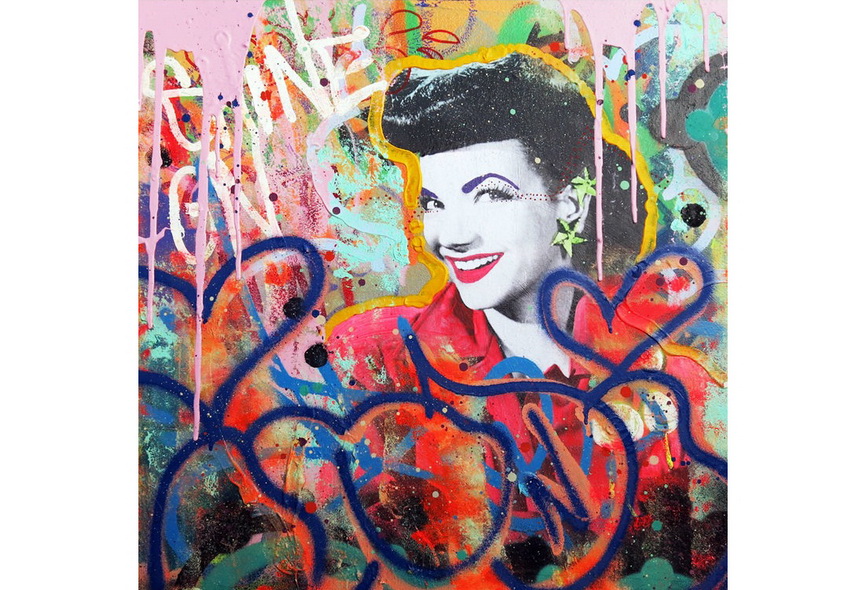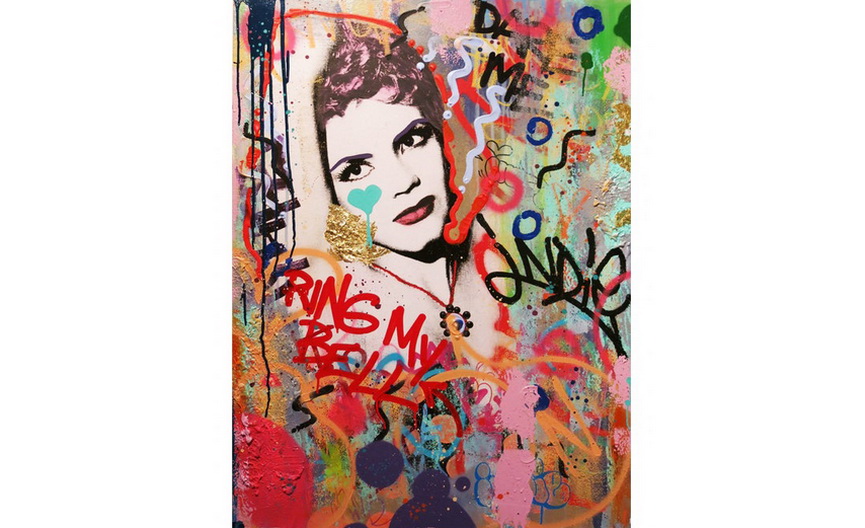 Being a feminist doesn't mean shedding her femininity. Indie184' beautiful characters of glamorous look and showy makeup have embraced their femininity as their greatest strength. Fun hearts and stars in vivid colors suggest the playful mood. The use of bold colors plays an important role in reflecting the overall positive energy and jubilant mood of the painting.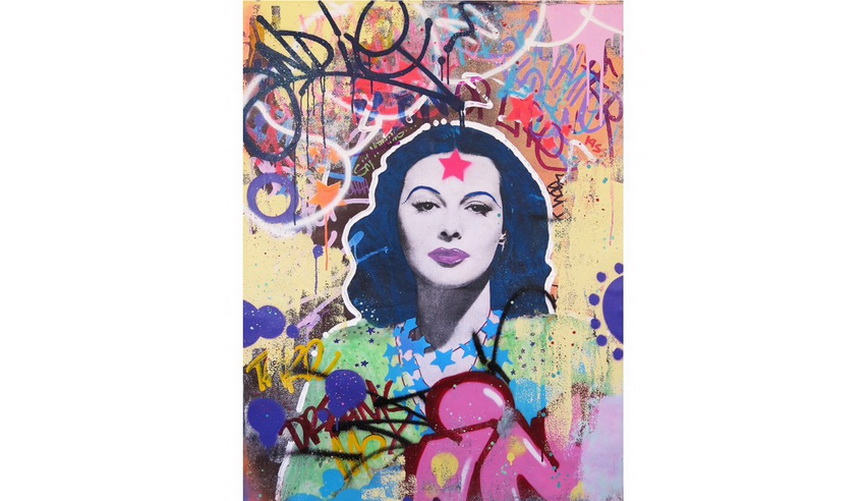 Indie184's new paintings radiate femininity. Gorgeous women, stars, the silver screen's stunning beauties seen through the eyes of a woman… "Paradise" will be open to the public for viewing through October 23.
About Indie184
Indie184's art has been exhibited in galleries and museums worldwide, including El Museo del Barrio in New York City and Völklingen Ironworks Museum, in Saarbrücken Germany. She has participated in several group art exhibitions featuring some of the legendary contemporary street artists, such as Shepard Fairey, Kaws, Fafi, Swoon, Os Gemeos and Cope 2. Indie's graffiti was featured the record-breaking Rockstar Games' Grand Theft Auto IV video game. Her current endeavors also include designing the latest collection for her street wear brand Kweenz Destroy. Her most recent collaboration is with M·A·C Cosmetics.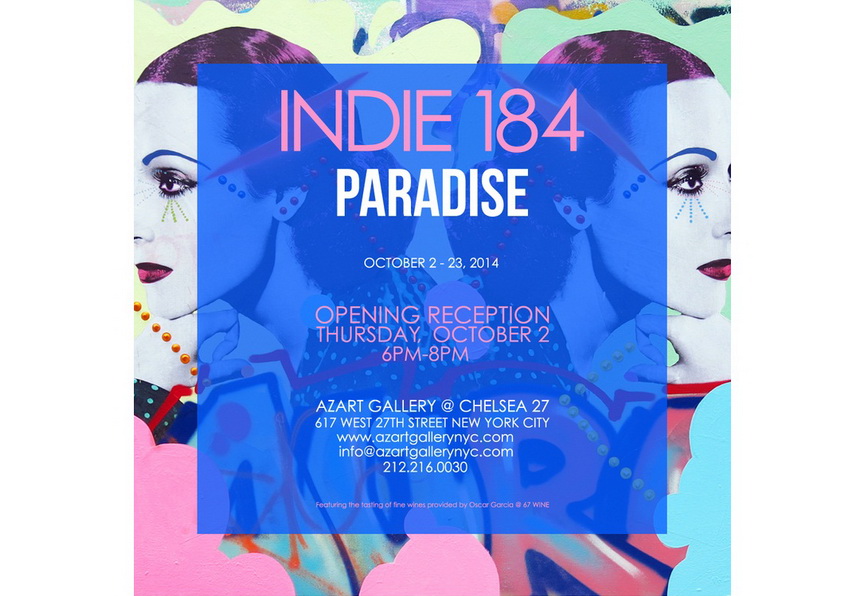 Follow These Galleries
New York City, United States

Mermaid Beach QLD, Australia

Chicago, United States