The Macabre Poetry of Ines Kozic
Ines Kozic is a 22 year old student from France. She is a National Graduate of Fine Arts and is currently getting her Master's degree at Rennes School of Fine Arts. Aside from being a model, she does photography: her surreal images deal with death, fantasy and body experiments. Describing her own work, Kozic says it's "a reflection on the body's ornamentation, post-mortem photography and fairy tales world."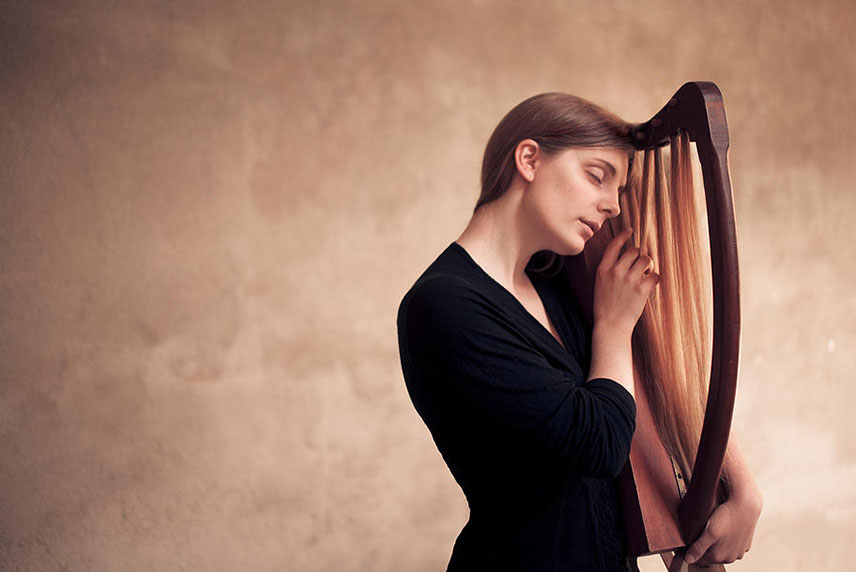 Hairytales and Crawlytales
She draws inspiration from photography of the recently deceased in repose, taking portraits and sometimes self portraits of delicate bone garlands tangled in hair. She dresses her subjects up and decorates them with flowers, also focusing on their jewelry or tattoos that help tell the story of the person. Her photos balance between life and death. Dead insects, bones, young human bodies unfold an allegory of the natural circle of life. Young women seen in her work weave their long, beautiful hair into everyday objects to look as if they are symbolically consuming and spending their youth and beauty. The solitude manifests through physical and emotional symbolism found in her photos, enclosing everything in a single, eternal moment.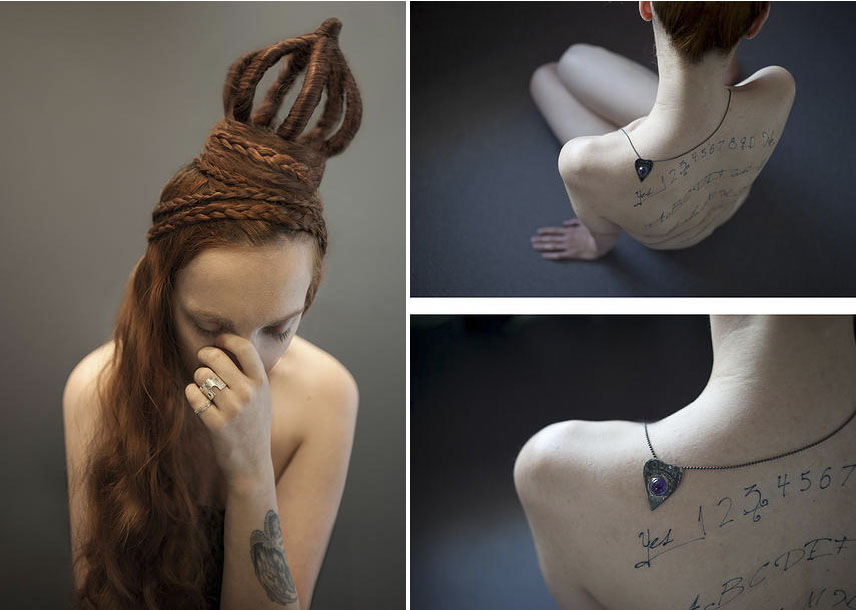 A Personal Touch
As always in art, Kozic's oeuvre is based on her personal life. She expresses the scars of her past and her very intimate fears through her minimalistic images, having it all described as "forensic poetry", a special kind of therapy leading to a catharsis culminating within. Her emotional load leads to an introspection of very dark things, such as a friend dying too soon in a fire or the illness of her mother. Her photos become a visual diary, a powerful simplicity that show a personal exorcism. Depicting the beautiful decay in search for "macabre poetry", Kozic says she was influenced by Francesca Woodman, whose inner battles became something the young author can relate to. Completing the visual impact, there is a perfect combination of color, contrast and composition, evoking works from the Vanitas era and their technical skills and abilities.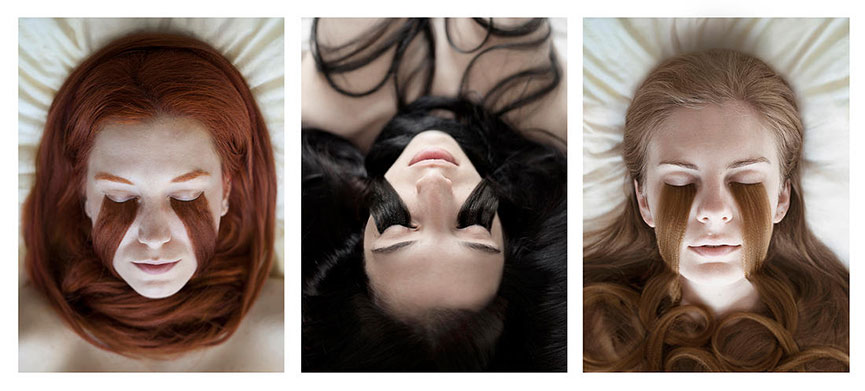 Up and Coming
Ines Kozic had her first solo exhibition at "La Main a 6 Doigts", a store specializing in jewelry and tattoos in Paris, in September 2014. It is also her first time mixing commercial and conceptual photography. Her work is getting a lot of attention and we are sure there is a bright photographic future ahead of her!
If you like photography sign up for My Widewalls today for more eye-catching imagery!

[mc4wp_form]