Not A Bug Splat
An amazing Inside Out action was carried out in Pakistan two weeks ago. A group of local artists drew inspiration from JR's famous project by printing the portrait of a Pakistani child on a giant banner and installing it in a field of the heavily bombed Khyber Pukhtoonkhwa region of Pakistan. The project, named "Not A Bug Splat" for a reason, was accomplished with the support of the Reprieve/Foundation for Fundamental Rights as well as village locals.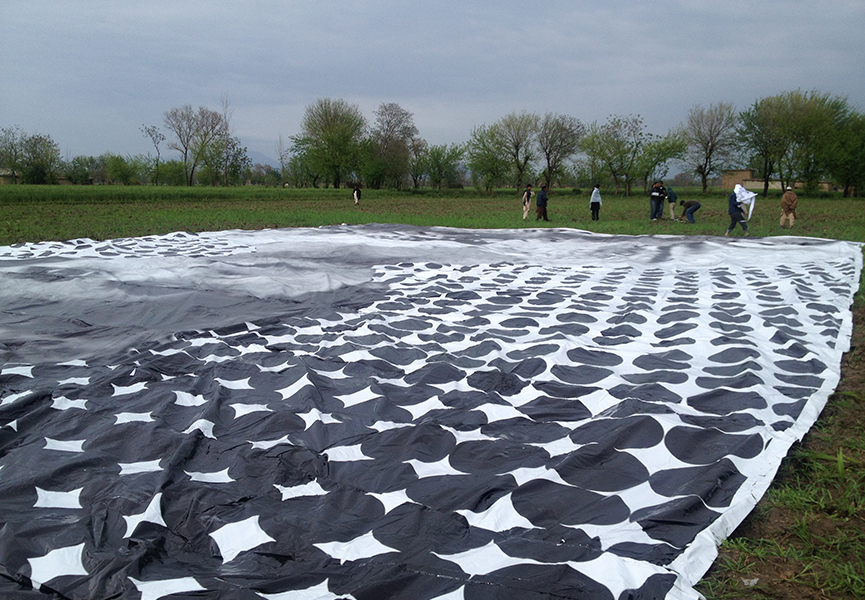 Military Jargon
Within military culture, the people killed by drones are viewed as nothing more than insects. In military slang, drone operators often refer to kills as "bug splats", since viewing the body through a grainy video image gives the sense of an insect being crushed. The "Not A Bug Splat" project protests against violent drone strikes and aims to raise awareness of civilian casualties.

Challenge Insensitivity
This form of activist art aims to get right to the face of remote controllers by going to the core problem of the military culture which recognizes human beings just as "collateral damage".  The huge installation that looks drone operators in the eyes is meant to challenge this insensitivity and detachment as well as raise awareness against anonymous killings. Now, while surveying a landscape, operators will see an innocent child's face looking at them. The child featured in the poster is nameless, but according to FFR, lost both her parents and two young siblings in a drone attack. While old men declare war, young people die.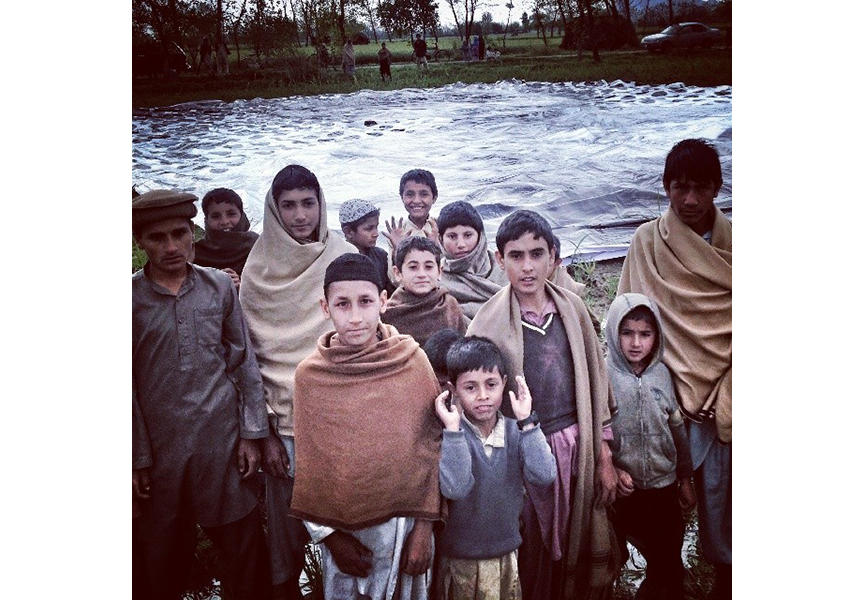 From Space
The installation is designed large enough to be captured by satellites. It is a permanent part of the landscape on online mapping sites or, more purposely, a permanent reminder of the consequences of drone strikes. The piece was laid out with the assistance of highly motivated village locals. They hope that this form of activist art will save many innocent lives.