Instagram + Street Art = You Get Arrested!
Although street art is becoming increasingly popular and accepted even – desirable, the arrests related to it are occasionally taking place. Many people still have problems with destruction of public walls or the writings so these arrests hardly come as much surprise. And even the biggest street art stars experience this kind of persecution as you can read in 10 Memorable Street Art Arrests. What is new however is that a woman in Montreal got arrested and later found guilty for putting someone else's graffiti on her Instagram profile!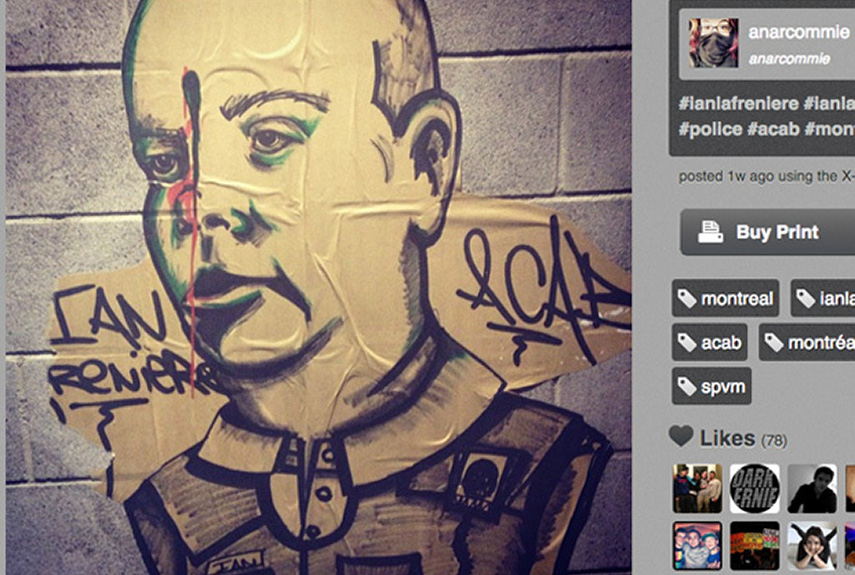 The Accusations: Threats Through Instagram
Last Thursday Jennifer Pawluck, twenty two year old art student in Montreal was found guilty on harassment charges for posting a photograph of graffiti on her Instagram profile. The graffiti in question shows Montreal Commander Ian Lafreniere with a bleeding bullet hole in his forehead. Jennifer Pawluck was sentenced to one hundred hours of community services that are to be completed within a year and eighteen months of probation. Oddly, she was not forbidden to use social media but  was ordered to use them only for personal purposes in the duration of one year. Some might say she got away easily since she was facing sentence of up to six months in prison or a $5,000 fine. Reportedly, Pawluck is not being punished for posting the incriminating photo on Instagram in March 2013 but for adding sinister hashtags as "All Cops Are Bastards and One Cop, One Bullet. During trial she testified that the threats were not directed specifically to Lafreniere and claimed she had posted the image after a party where police brutality was discussed thinking it will be amusing for many of her friends who also dislike the police. Pawluck stated she did not know who Lefreniere was at the time of posting the photo to Instagram.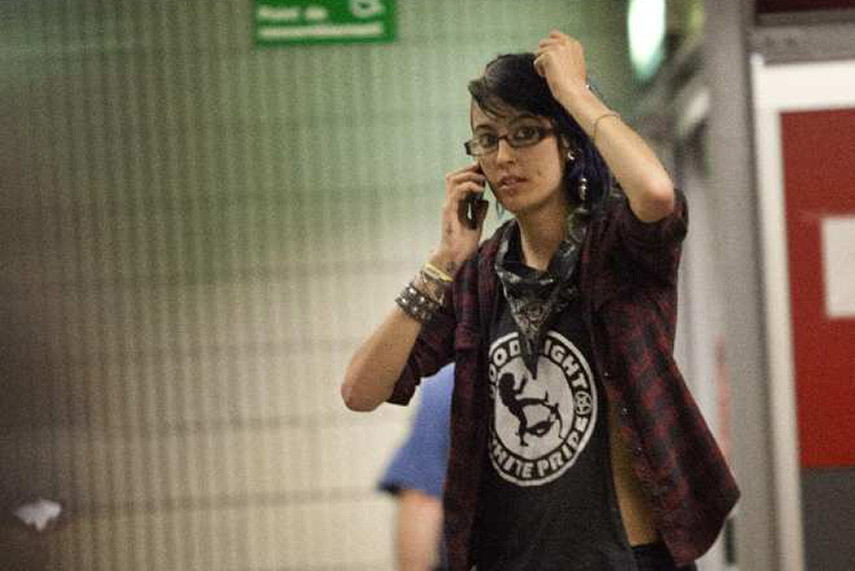 The Sentence: Jennifer Pawluck Guilty
In the course of the trial the judge Marie Josie Di Lallo expressed suspicion that someone involved in the student protest in 2012 could not know who Lafreniere was, being that he was a police spokesperson at the time and the most prominent police member during the protest. Ian Lafreniere stated that he and his family suffered through many threats during that protest and that seeing image of him with a bullet in his head accompanied with the menacing hastags was the last straw. The judge was on the same page as Lefreniere as what is probably the first verdict of this kind saw the light of the day. The judge Marie Josie Di Lallo explained that the verdict is also a warning for people to start using social media wisely and think before posting.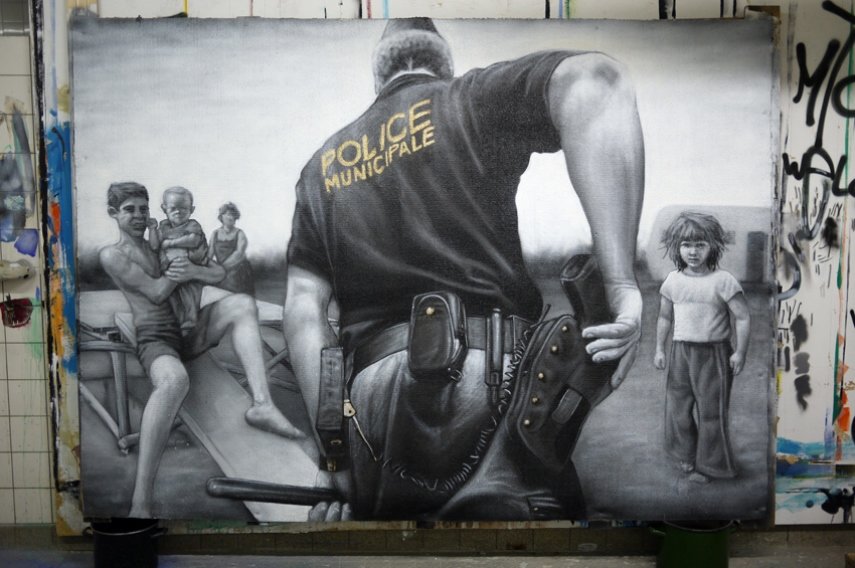 The message: Are Instagram and Street Art Still Tools for Free Expression?
What do we learn from this story? The social media is evolving at staggering speed and many issues regarding it should be examined, especially the legal ones. Where do we draw line? What is allowed and who was really threatened here, policemen or the freedom of speech? What I find interesting is the fact that a single work of street art made this much noise and yet its author still remains unknown to the public. If author's identity was known would he or she have joined Jennifer Pawluck on the defendant's seat? This case also raises questions of the very nature of street art whose role is to criticize freely and have all the liberties of expression.
What do you thing about this case? Do share your opinion on our Facebook Page.
It is never boring in the world of urban art so sign up for My Widewalls to stay entertained.