In Times of War, Muses Fall Silent
Troublesome times give birth to a new kind of art, engaged and progressive, but in artists who have been thriving on peace, fairy-tales and symbolism, greater social distress can cause a block in creativity. Ukrainian marvelous artistic duo Interesni Kazki experienced deep anguish due to the ongoing situation in their homeland, resulting in a creative pause. Once their feelings exploded, they were dispersed over canvas and paper, creating a new series of magnificent works. In collaboration with Studio Chromie from Grottaglie, a very street-artsy town in Southern Italian province of Puglia, home of the Fame Festival of urban art, where Os Gemeos did their work as well. The result of this fruitful joint action is the exhibition opened on July 12 entitled Inter Arma Silent Musae, referencing the very creative choke they had, as well
as the horrid conflict in their homeland.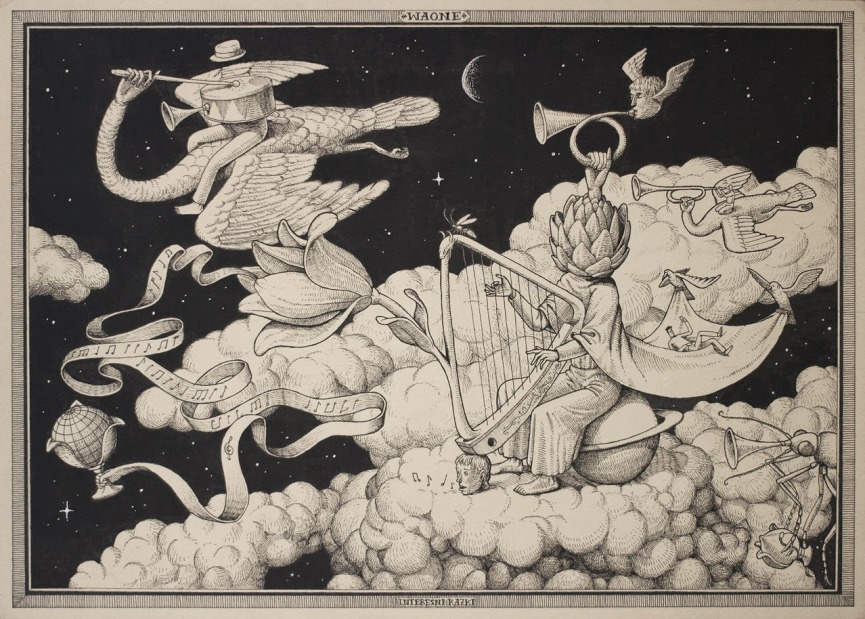 Bottega Papocchia
Waone and Aec displayed their pieces created in studio, where they bring all of the vigor of their enchanting murals seeded across the planet. The exhibition is installed inside Bottega Papocchia in Grottaglie, an ancient cellar, suggestive enough to resemble a refuge and historic enough to provide the perfect setting for the duo's imaginative and most elaborate artwork to date, consisting of drawings and paintings, followed by a print release.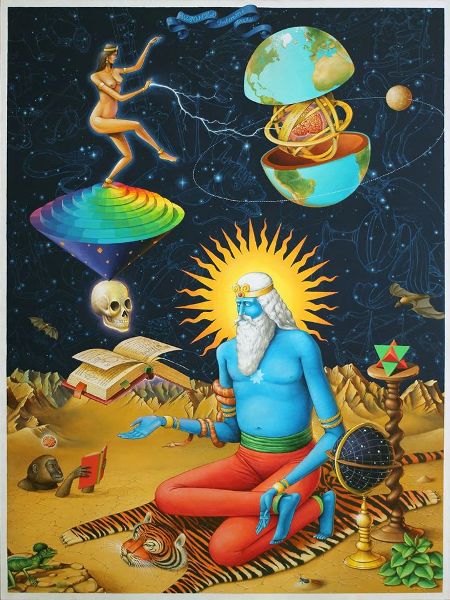 Muses in Agony
Emotional pain and agony provoked by political situation in Ukraine both members of Interesni Kazki froze, not being able to expel what they were going through onto a wall or canvas immediately. It took some time before they picked up their painterly tools and started working on new pieces, some of which are direct invitations for the war to end. End of the War is clearly among these, a masterpiece built on fascinations with both Bosch and Bruegel, translated into contemporary iconography and personal symbolism. Puzzling and elaborate, this work is one of the crowns of the exhibit, as it seduces the observer and invites him into another dimension, where hard times are a matter of the past. Although the artists do not deny consequences of war, portraying death in the very traditional form of a skeleton, the conflict is definitely no more, as the armor of a warrior is now a flower bed. Life is booming as stars align and allow for a new era of peace and prosperity. Enticing and surreal, this work of art is the most beautiful wish of the artists for their country, as current as it can be, while still formed on layers of anti-war artistic tradition.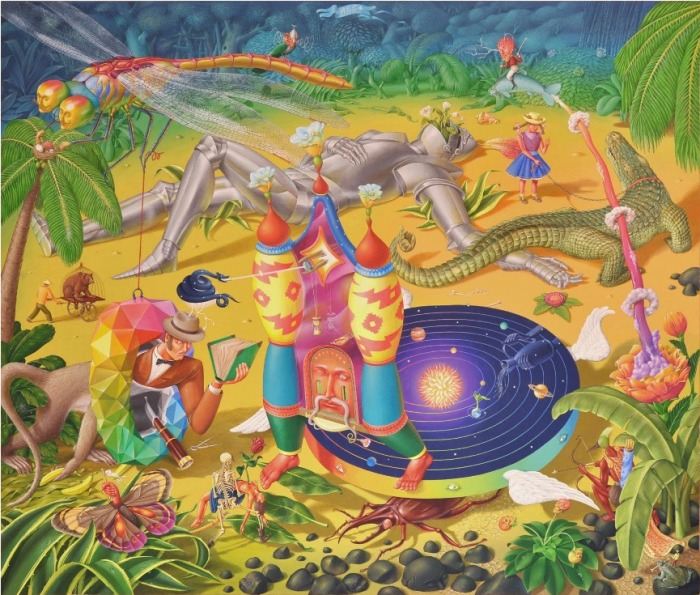 Proclaiming Wishes of Peace
Looking back at the exhibition title once again, it's evident the In Times of War, The Muses [do] Fall Silent, but the muses of Interesni Kazki are awake again, with a clearer voice than ever before. The artists' personal affairs intertwine with carefully pondered emblems, conjuring a cryptic universe known by heart by them alone, but open to anyone willing to explore it.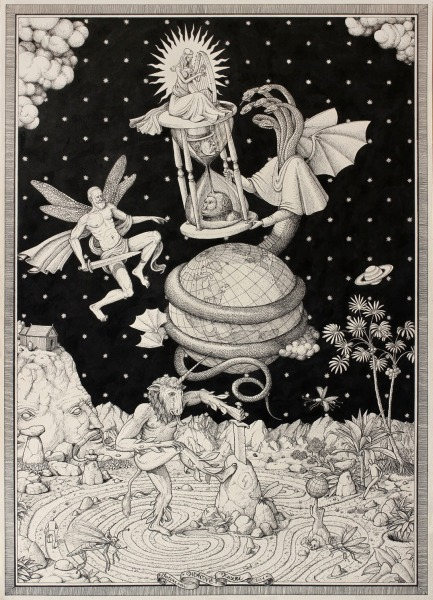 [mc4wp_form]
Follow These Galleries
Miami, United States

Jersey City, United States