Intergalactic Travels of Frank Ape
Have you ever heard of Frank Ape? Have you seen him around New York City? He is there and he is dealing with things. Tricky things. But if not, do not worry, you've probably missed him due to his intergalactic travels. On July 22nd 2014, Brandon Sines and Les  Racquet are curating an event featuring this extraordinary ape skunk. During their residency performance at the Bowery Electric, Les Racquet will host Brandon Sines, who will debut a stop-motion animated film about the already iconic NYC figure on his usual and unusual quests. Frank Ape will be floating on a cloud of jazz/rock melodies which will constitute an original soundtrack for Sines' animation.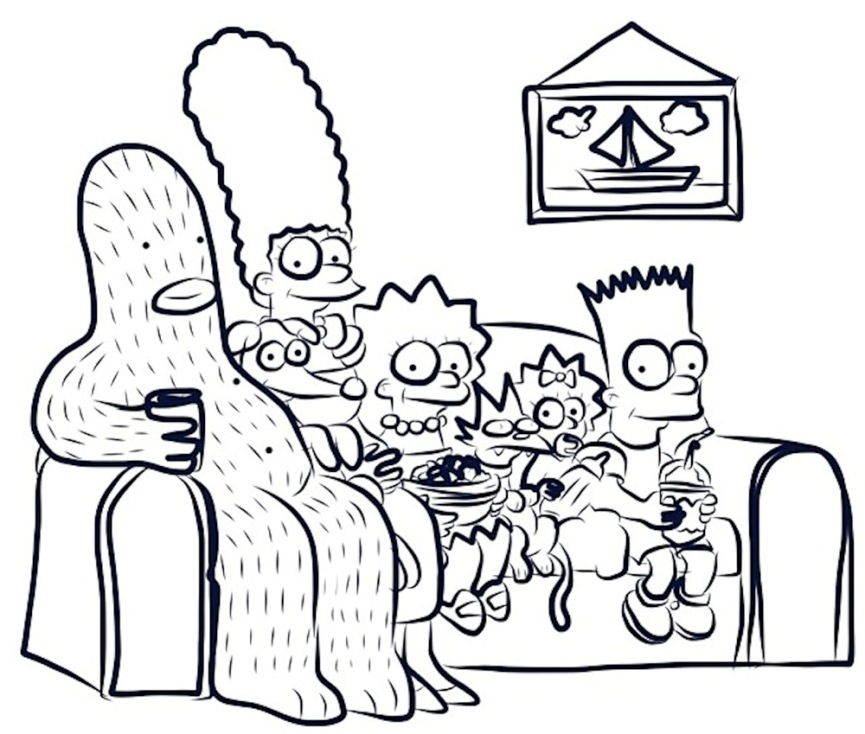 Brandon Sines
Brandon Sines is a self-taught painter and street artist. Born in 1986, he grew up in Toronto and moved to New York in 2010, which was the same year of the birth of his character Frank Ape. He is the creator of numerous paintings, prints and drawings, which he was able to sell across three continents. His unique style of approach to creating art can be seen vividly through giving life to a seemingly two-dimensional character.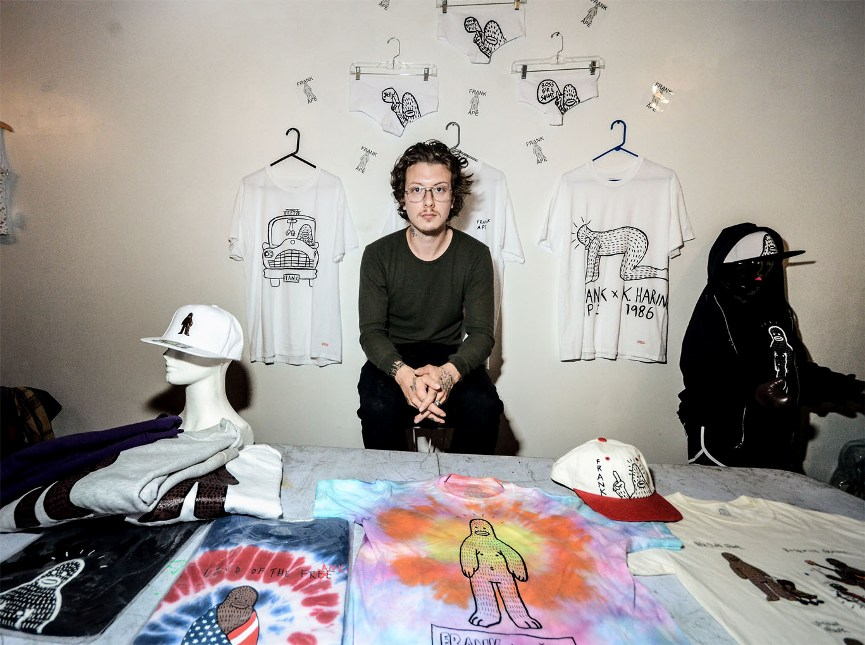 Les Racquet
This band, established in 2011, is a group of three artists – Patrick Carroll (guitar and vocals), Kenny Murphy (bass and vocals) and Daniel Malone (drums and vocals). They are a Brooklyn based trio famous for their live shows. Their name bares the significance of the critique of the contemporary music industry. It shouts "less racket". They use the sounds of their jazz/roots/rock style to reach almost every member of their audience, no matter the background or personal taste.

Collaborative Art Building a Community
It is, of course, a self-evident truth that collaborative artwork ignites the will for artistic community building. Therefore, it is not enough just to say or promote this. It is paramount to act towards this end. It could be said that the Sines-Les Racquet partnership is a perfect micro example. All the crucial elements are present. On the one hand, a performative aspect is strengthened by both sides of the artistic partnership – a musical performance combined with street art performance. On the other hand, there is a palpable and "living" product of this collaboration, a symbol with a life of it's own. Finally, this kind of teamwork entails a fusion of different artistic orientations, which blend in order to elevate the state of the artistic community to a higher level. So, for building a community, fusion is crucial. And an ape, apparently.