A Spontaneous Encounter with Urban Art: Interview with Anna Dimitrova of Montana Gallery Barcelona
As part of our last month's Art Travel Specials, we wrote about the unique art scene of Barcelona – a city made of art and where art can be seen on every corner. As street art enthusiasts, we were also curious to know about the city's painted walls and dedicated spaces, and one of them is Montana Gallery. Dedicated exclusively to graffiti and urban art, the gallery is an inevitable stop if you're a fan yourself. Aiming to showcase the works of local talents of graffiti and urban art, both emerging and established, the art space opened in 2007, with an exhibition of works by none other than Os Gemeos. Since then, many big names have passed through the gallery, including Aryz, Okuda, Etam Cru, Ernest Zacharevic and Steve Harrington, among many others, turning Montana Gallery into a true reference point of Barcelona's street art.
We had the opportunity to talk to Anna Dimitrova, the manager of Montana Gallery Barcelona, who told us about the experience of Barcelona's art scene first hand. During our talk, we discussed Anna's own love for urban art, as well as her most interesting encounters and the beginnings of Montana Gallery and Montana spray can brand. We also learned about the amazing places in Barcelona where you can see great art, but also the gallery's exciting future!
Scroll down and have a read!
The Barcelona Urban Art Scene
Widewalls: Just recently we wrote about Barcelona's versatile street art scene. What was your first encounter with it? How did you get to love it?
Anna Dimitrova: It was a spontaneous encounter that impacted me and directed my professional life. It was 2002, in those years when urban art was booming in Barcelona. Everybody painted everywhere, and artists from all over the world came here to create; the whole city was a giant canvas. We watched as pieces took form, and artists collaborated. It was a show. I liked seeing it so much that the following year with my agency at that time, I organized a festival that introduced urban art and it carried on for three years in various Spanish cities. There I met Sixeart, Dios, Kram, Chupet, Freaklub, San, Spok, and many more. I liked their way of creating, of understanding and living life. It was different from other artistic scenes, more free, wilder, a very attractive world that was so aesthetically fascinating that grabbed you. That's when I fell in love.
Widewalls: Can you point our readers towards the places and spaces in Barcelona they definitely should not miss when they visit? Any hidden street art gems they should know about?
AD: Unfortunately, with the new civil laws, Barcelona has turned grey. There's few spaces where you can see painted walls. The most well known: Las tres chimeneas in Poble Sec, Plaza Drassanes, Plaza Glorias, Calle Selva de Mar and surrounding streets, and La Escocesa. Sometimes you can find pleasant surprises while walking the back streets in the center: 3 pigeons painted by Ernest Zacharevic in the fountain in Plaza Sant Agusti Vell that have been there a year without being cleaned, or the magnificent mural by Sixe Paredes in homage to Tapies at the beginning of Calle Carretas, or the guardian by Cranio on the Montana Shop door on Calle Comercio. Near the Macba you can see a Keith Haring mural that has been repainted after being removed years ago.
Despite the restrictions, there are important players in Barcelona that fight to have permits to be able to keep painting large murals. Organizers like Kognitif, Murs Llures, or Open Walls that keep moving things along in the city. For visitors, I recommend being alert, looking up and behind traffic signs… there's gems hiding all over the place and although they disappear, they reappear quickly in other places. On the Mtn World blog you can find some good references of recently painted walls.
On Being An Urban Art Gallerist
Widewalls: How did you decide to open a gallery dedicated to street art? 
AD: It was inevitable for Montana, the spray paint brand dedicated to graffiti for over 20 years. Montana Colors is from Barcelona and opened its first shop in 2004 on Calle Comercio 6, and it's still there and has become a referential spot in the city. The logical evolution was to open an exhibition space to show the work of artists in the sector; another step forward to show their support. That's how Montana Gallery Barcelona was born in 2007, which began on a good note with Os Gemeos being the first exhibition. In the beginning the organization was quite free. The artists who wanted to exhibit signed up on a list and they were given an exhibition date. Over the years the programming has become more structured, establishing a certain criteria and balance between national and international artists. It's been 9 years now since we're the only gallery in Barcelona dedicated exclusively to urban art and many major figures have graced its walls: Suso33, Aryz, Dran, Etam Cru, Ernest Zacharevic, Tilt, Mark Bodé, Okuda, Popay and many more.
Widewalls: What was your biggest reward so far regarding your work as a gallerist? Can you recall an experience that left an impression on you? 
AD: There are many rewards in this job: entering the artist's world and living within it during the set up and exhibition, seeing that collectors like the artwork and that it sells, seeing the media talking about it, and you help people who give their soul for their work, grow. Extraordinary experiences for example have been the Escif exhibition back in 2010. He didn't hang anything on the walls, in fact, he crossed them out with a black line and laid out over 200 drawings on the floor for 100 euros each. In another, Axel Void who I love very much, drove me crazy, as if the dark side of his work had come out and become tangible. I thought we would never finish the set up and it was an intense experience that left an impression on me. It's also the objective of his work, and I experienced it from the inside.
Another powerful moment was the set up of Ultraboyz just this past month. They were 8 people (Jaba, Pantone, Demsky, SozyOne, Sawe, Nova Dead, Koolfunc, Busy Byz) with such strong artwork that it was difficult to close them in on four walls. It was all very unstructured, we were very behind schedule, the artworks weren't arriving, we couldn't get anything hung… but everything fell into place at the last minute in a natural way and it all fit. A unity took control of the situation. It's not easy to capture the essence of their freedom in a closed space. Their work lives and develops outside and is indomitable like them. Having them all together in the gallery was a challenge as well as a big reward.
On the Future of Barcelona Street Art Scene and Montana Gallery
Widewalls: What would you like for the Barcelona street art scene to become in the next ten years? Is there anything you would like to change?
AD: I would like the authorities to be more flexible and see all the potential that this art form has. There need to be more authorized spaces and freedom to create. There needs to be funding and grants to paint like there is in other cities both in and outside of Spain. The social and educational power that urban art has needs to be seen. New books on the walls of Barcelona need to be made. There needs to be consistent curatorship in projects and real dialogue amongst its citizens.
I hope that in 10 years the industry will be consolidated and that urban art will form part of the city as much as outdoor advertising is. It's time to flip commercial omnipresence and introduce street art into the public space in a conscious way. We need to see it naturally in streets, museums and private institutions. Barcelona has been key to this artistic current and this has to be told through teaching and art history.
Widewalls: What's next for Montana Gallery? 
AD: After the Ultraboyz during these summer months comes a group show with Greek artists: Apset, Same84, Taxis, and V.Markosian. This allows us to show the work of great artists who aren't always known around here. In October, comes Natalia Rak from Poland, and in December, Levalet, the young French artist who's rising like an arrow. You can't miss out on any of them!
Be sure to stay tuned for our coverage of all the events at Montana Gallery! In the meantime, sign up for My Widewalls for more interviews with art professionals worldwide! It's free!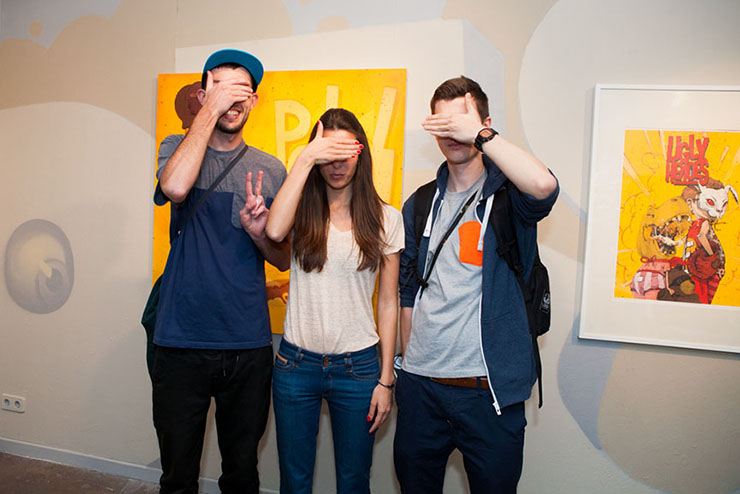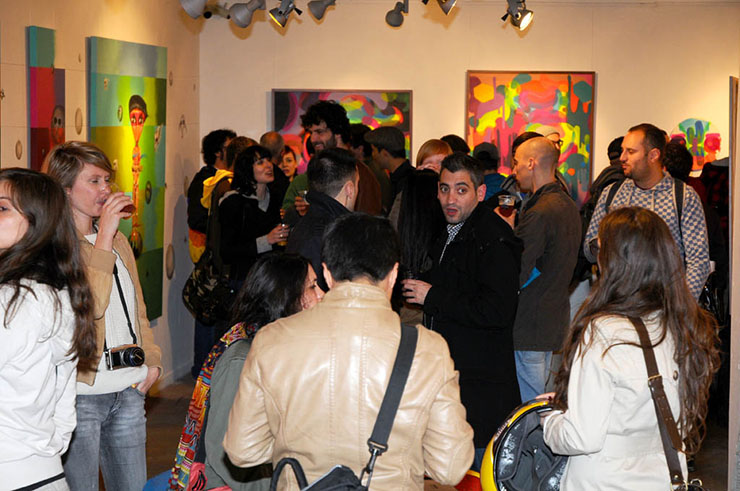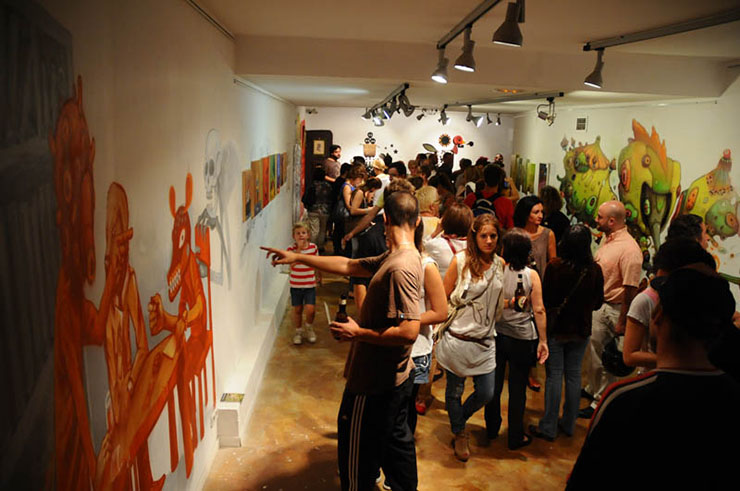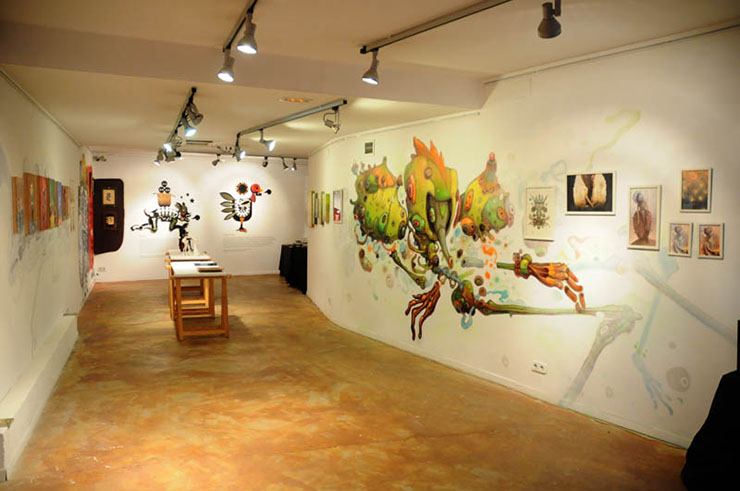 All images courtesy of Anna Dimitrova and Montana Gallery Barcelona. Featured image by German Rigol.
Follow These Galleries
Barcelona, Spain

Brussels, Belgium