Interview Highlights: Gerhard Richter
Work of Gerhard Richter is considered to be one of the most groundbreaking in the history of German art, and for a reason. His revolutionary approach to painting has earned him a status of a living legend and his artwork is still topping auction charts. This week, the artist's show inaugurating Marian Goodman's London gallery was as successful as expected. Goodman and Richter are friends, and he has been showing at her galleries in New York and Paris for decades. This is why it comes as no surprise that Richter's work was chosen for the opening of the new space. The exhibition, opened October 14, doesn't feature the artist's best selling pieces, as some might have expected, but a thoughtful presentation of an artistic mind at work. Consisting of over 40 works, with important bodies of new "Strip", "Flow" and "Doppelgrau" paintings, the show also includes a large glass sculpture and a selection of key earlier pieces. This was the perfect occasion for the Guardian journalist Adrian Searle to do an exclusive interview with the 82-year-old artist. They talked about his earlier works, his future ones and art in general.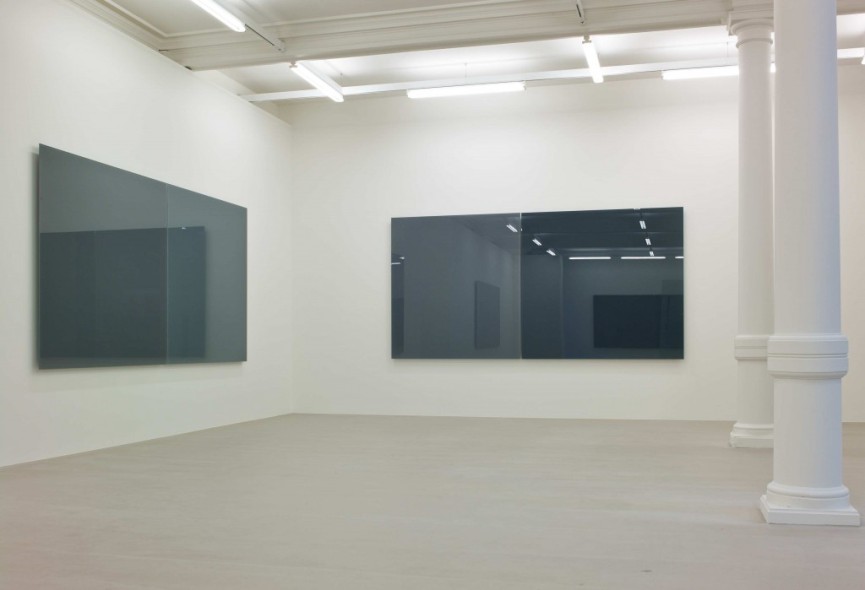 Six Decades Long Career
While walking around the new gallery space at Lower John Street in London, the two talked about the exhibited pieces. In the middle of the ground floor of Marian Goodman's gallery there are seven big of sheets of glass leaning together. The installation in question is Richter's House of Cards (2013), whose inspirations for making the piece were the sculpture of Richard Serra and Caspar David Friedrich's 1823-4 Sea of Ice (also known as The Wreck of Hope). But this is only the example of his most recent work in a 60 year career. "In 60 years you can do a lot, and our times are so … unquiet", says Richter.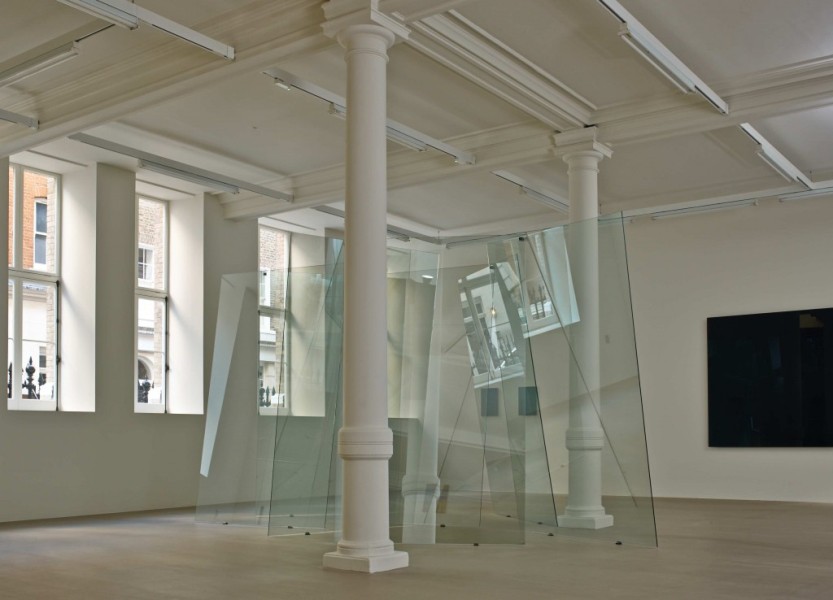 The World Doesn't Pass Him By
During these years, the preeminent postwar painting legend made an enormous variety of works, ranging from abstraction and "photo-painting" to portraiture and landscapes. On top of this, Richter was always aware of the present, often using his own family as main actors in his paintings, as well as the suicide and murders of the Baader Meinhof gang, and the burning Twin Towers. "We react and we no longer have a tradition to support us," he says. "Globalisation makes things fragment, but also brings them closer".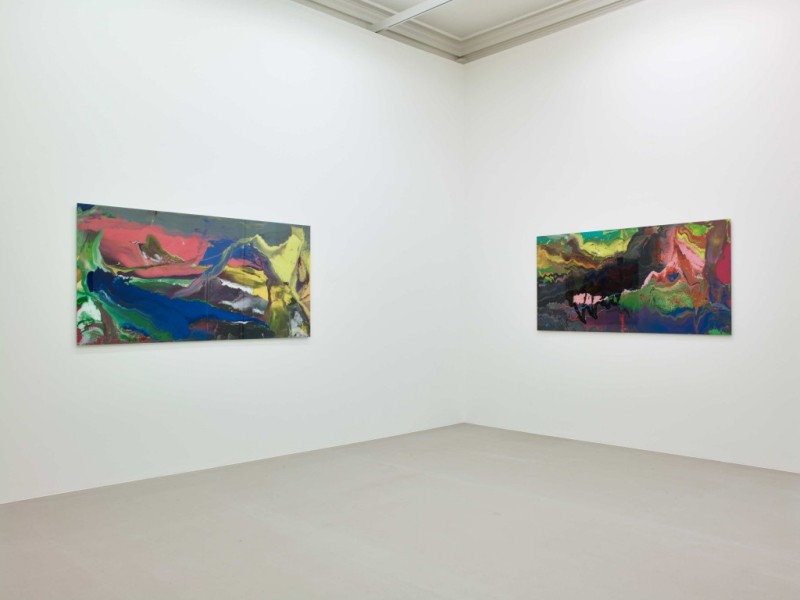 No More Strips and Flows
His "Flow" paintings are presented in one of the ground floor rooms of the exhibition running through December 20. Their title refers to the gestural currents of enamel paint that have been frozen in motion at the moment Richter fixed a pane of glass directly to the surface of a painting in process on the floor – arresting a once fluid image at a precise chosen instance; while last floor in the gallery is reserved for works from the enormous series entitled "Strips". Their sole imagery is nothing but a multitude of eye-jangling, parallel narrow bands that are almost impossible to take in.
However, Richer says there will be no more Strips and Flows: "That's it, totally". When asked what is next for his artistically, the artist said, "I want to make small paintings. Landscapes, abstracts, I don't know. I will know when I start. The answer comes by working. My dream is to close the door and paint. It will happen. It will come."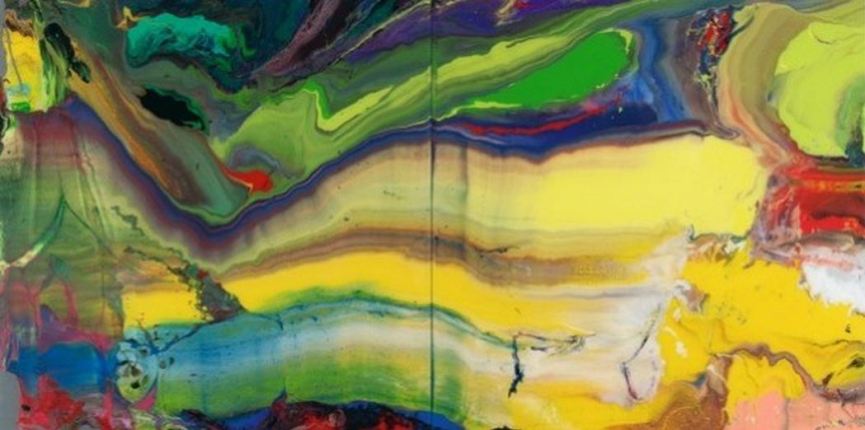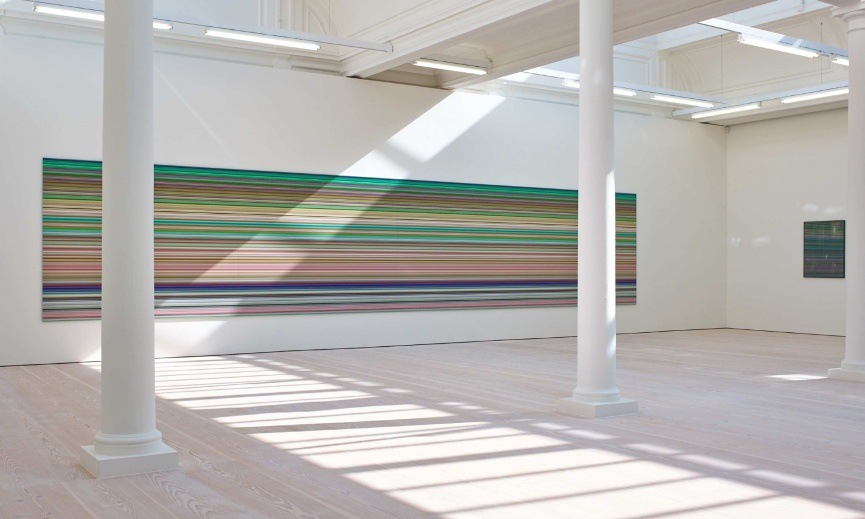 [mc4wp_form]