Interview Highlights: Jacques Villeglé
When in 1949 Jacques Villeglé started taking ripped advertising posters from the streets of Paris with his friend Raymond Hains, the then 23-year old French artist didn't know what kind of a new, artistic style it would evolve to. Now, almost a century later, Jacques Villeglé is considered to be one of the greatest living artist of his generation. Even though at the age of 88, the legendary artist is still very active and vivacious. His famous décollages that consider torn advertising posters that are later collaged together into striking compositions on canvas, full of humor, eroticism, and social and political criticism have, throughout the years, become some kind of a historical and social documentation on past times. Although his early and at the same time his most famous work has mainly focused on typography, during the 1960s Villeglé's style took a new direction as the artist began using colors and shapes. Still, whichever way he went artistically and no matter what his experiments included, Villeglé never wavered from his appropriation technique and each of his works bears the name of the street where the poster was collected. In 2008, the artist enjoyed a major retrospective of his works at the Centre Pompidou in Paris and now he is having a mini-retrospective at Partners & Mucciaccia in Singapore, running through February 8. The ongoing show was a reason for the Blouin Artinfo website to have an interview with the artist in which they talked about the impulse towards art, the old and new days, as well as his future plans.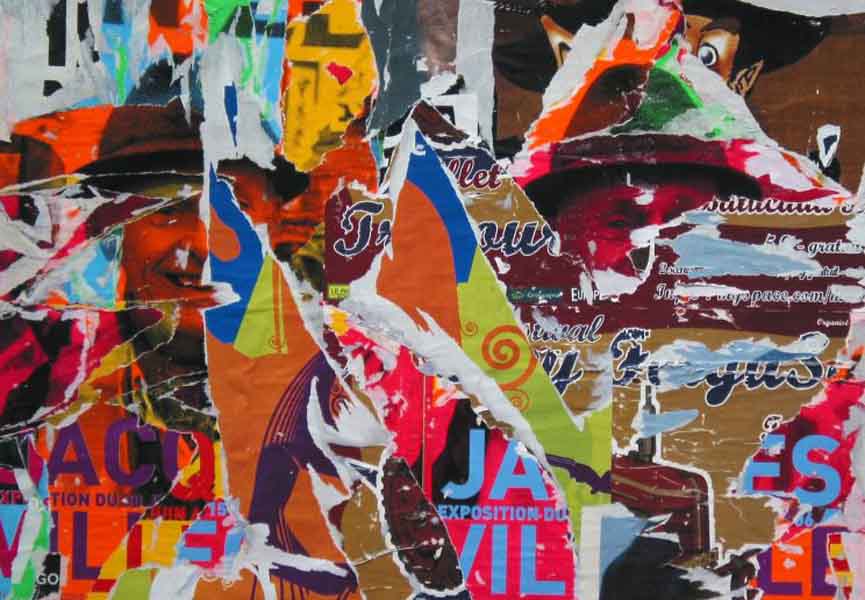 Journals of the Street
During the first half of the 20th century, the French art scene was dominated by abstract painting, but for Villeglé, this type of art reflected the sensitivity of the artist while he was more interested in reflecting a collective sensitivity. "In the 1930s, the poster was called the "journal (newspaper) of the street," something that really reflected society. And what I think I realized at the time was that the posters, as an art form, were always going to evolve and so there would always be something new to explore. In the 1950s for example, photography was not used in posters, it was still drawings. Today, you don't need to know how to draw to do a poster, you need to know how to use a computer, how to manipulate an image", the artist said for Blouin Artinfo. First reactions of the public were assumptions that it was a continuation of collage and Cubism. In order to dismiss false referring to completely opposite technique, Villeglé wrote an article in 1958 entitled Des Réalités collectives, which was later used as a basis for the first Nouveau Realisme manifesto, an art style Villeglé represented.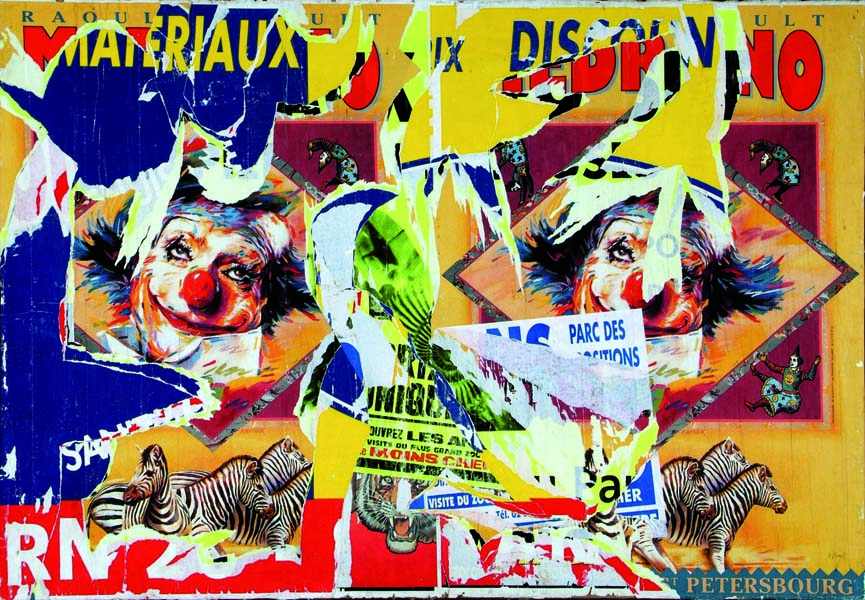 Continues Doing Art At the Age of 88
When asked about whether he tore the poster himself, Villeglé said: "As little as possible. The idea was really to take what was out there in the street and basically just select a section of it and frame it. All the work was really done by someone else, time passing, or the weather. But I didn't want the work to have a political context, so when there was the face of a politician, because there used to be a lot of political billboard poster in France, I would tear a piece off so they would not be recognizable". Even though the times were tough when it comes to the police and safety, Villeglé remembers them with joy.
When it comes to his work today, Villeglé admits he had to stop with the billboards in the early 2000s, due to his age and physically demanding work. However, he still creates, mostly wonderful drawings and looks forward to his exhibition that moves to Frankfurt's Schirn Kunsthalle in February.
Sign up for My Widewalls for more posts like these!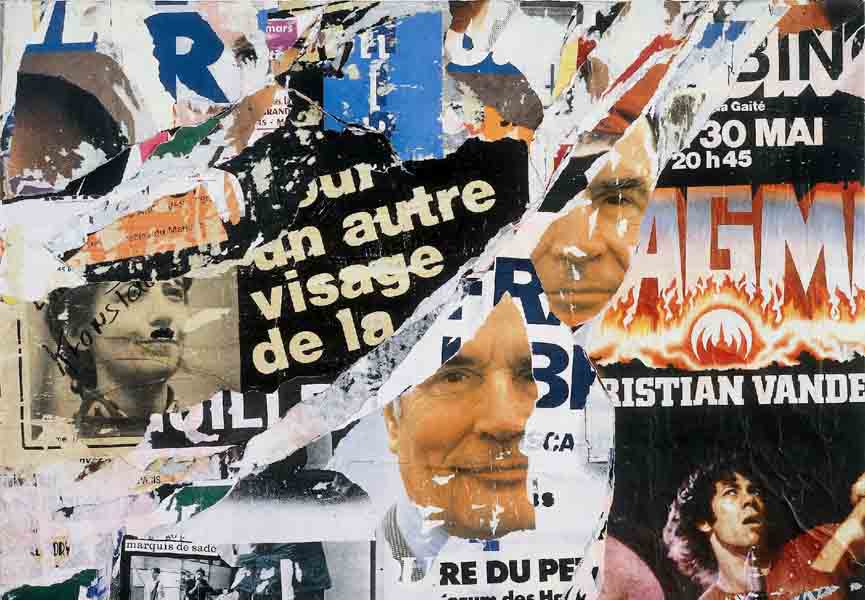 [mc4wp_form]
Follow These Galleries
Paris, France

Paris, France

New York City, United States