Interview Highlights: Jeff Koons on Charlie Rose
After more than 30 years in the art world, when mentioned, the name of Jeff Koons still makes controversy and headlines. What is it about him that makes people so fascinated that even Charlie Rose decided to dedicate the whole episode to him (by contrast, Richard Serra got only 30 minutes)? The two talked about, as Rose emphasised 'Koons having a moment', his current 'Retrospective' at the Whitney Museum, and his take on the art he makes, as well as his attitude towards his critics. 'I've been doing exactly what I've been wanting to do and it makes me feel even more ambitious. I still wanna do more. I want to exercise the freedom that we have for the gesture. The things you really wanna do are the hardest things.'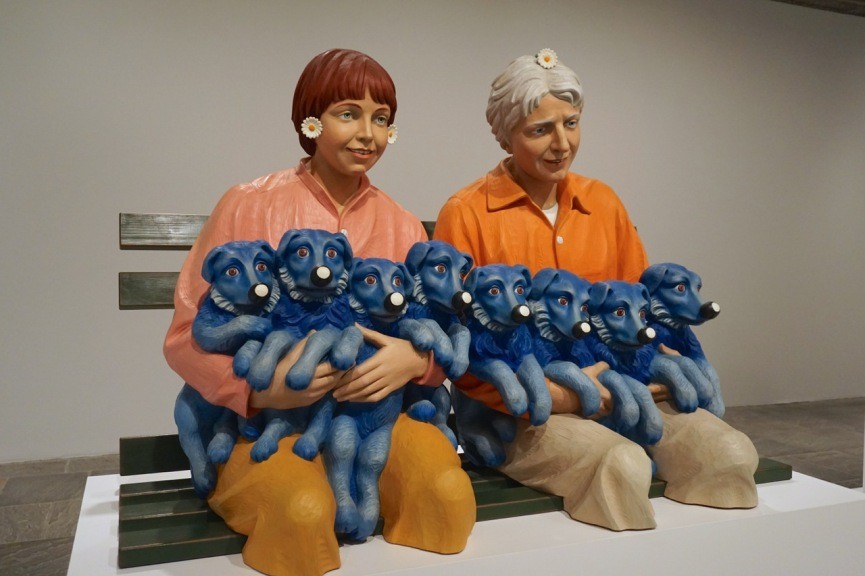 Best Work Is Yet To Come
Even though he is one of the, if not the most talked about artist in the world right now, Koons doesn't see his artwork being at the zenith, he still sees in it a space to build, grow and develop. He likes to be surrounded by art all the time, but not his own: 'I tend to live with art of other artists. I think Picasso gave himself the most amount of freedom when he was nearly 90 years of age. His works are so layered, accomplished, with so much energy, the energy of a 24 year old, but with all the wisdom, and the knowledge, and the vast amount of human information are in those late works'.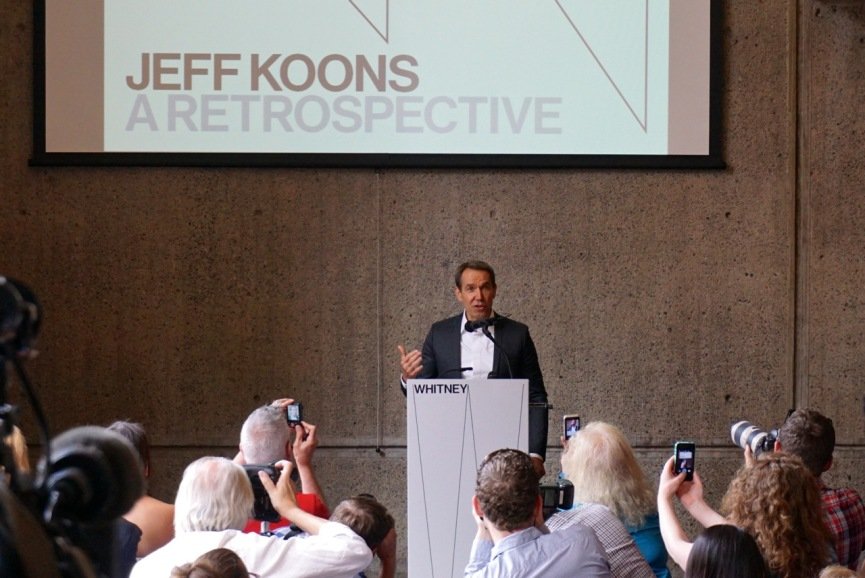 Koons' Retrospective
The retrospective of his work at Whitney made Koons retrospect his own life and the journey he took that eventually brought him where he is today: 'It all started by me not having any idea of what the fine arts are. Art was presented to me as a tool – to draw, to replicate something, and when I was really young I drew something and my parents came up to me and kind of padded me on the back and that gave me a sense of self. But it wasn't until I got to college that I had any understanding that art is something that connects you so effortlessly to your community, to your society and that you can deal with sociology and philosophy… The work at Whitney is trying to have a discourse, a wide variety area of human disciplines.'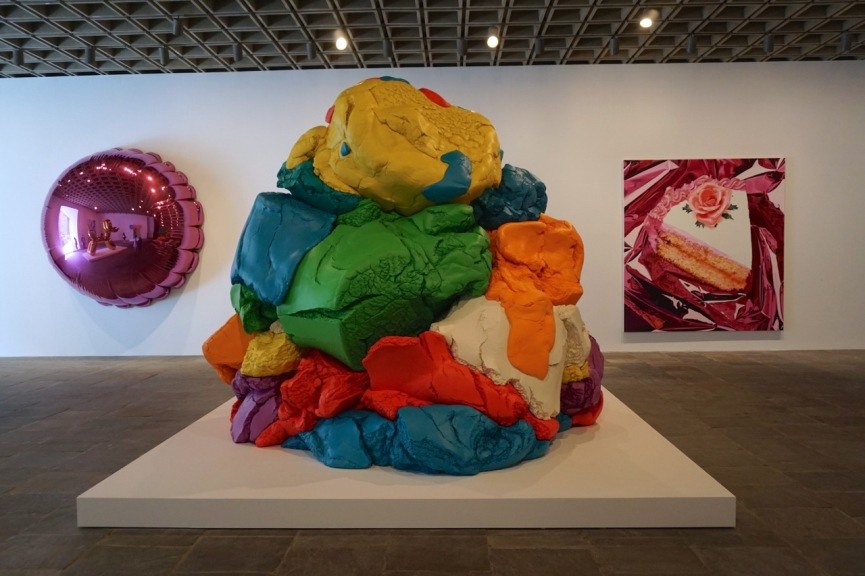 Back To the Roots
After having numerous exhibitions in Europe, Koons thought this is the right time to exhibit at Whitney – he got the whole space just for him and, as he says, it was a great chance to bring everything together, in his home town, where he's on the ground as an artist. Some of the works exhibited were finished just days before the show, like 'Liberty Bell', but 'this is all natural'. Koons remembered his first days at college, not knowing any of the big artists, and thinking how this affected his art: 'When we went inside the Baltimore Museum, I looked at the paintings and didn't recognize them. And I think I survived that moment, a lot of people were destroyed by that, and so I always felt that I wanted to do work that people would not feel they had to bring anything to the table other than who they are up to that moment, that they're perfect. Art is about them, it's about their possibility, and to empower people.'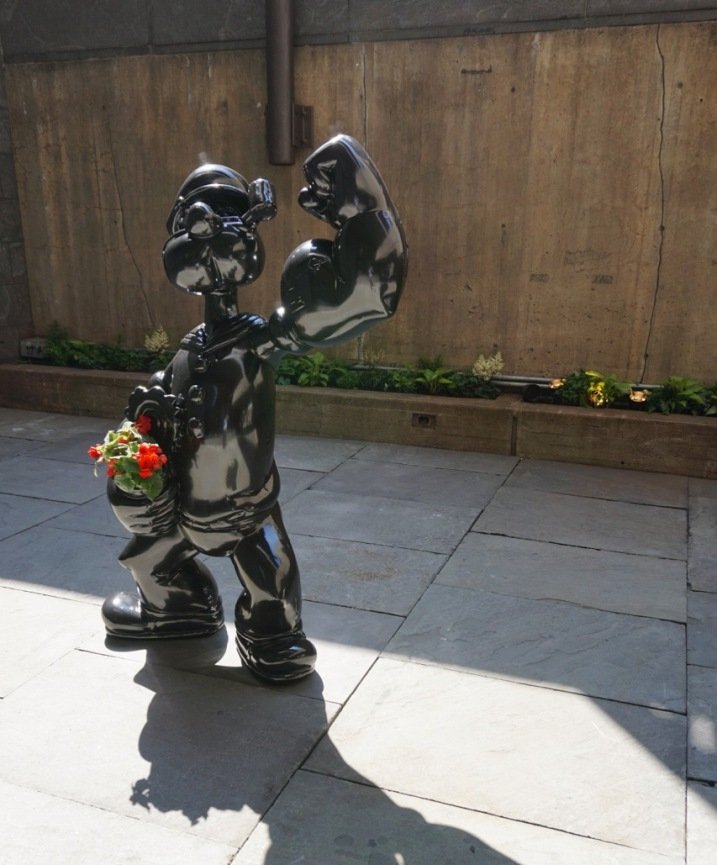 On the Critics
Looking back on his critics, Koons admits that their opinions are important. However, he seems fully aware of the fact that you can't please everyone: 'I'm trying not to lose anyone, and I'm trying as a human being with the best of my abilities to make the best work I can, and to try to bring about something positive and informing to my life and to community. As a human being, as an artist, I try to be honest, I try to make my works about the things I respond to. I know my moral intentions are sound'.
[mc4wp_form]