Interview Highlights: ROA
This year's Rock Werchter festival brought to its visitors one newness – a project called North West Walls that created a new way of interaction with the audience. Besides enjoying music, festival also made room for art. Gathering famous street artists and inviting them to paint on the stacked containers placed in the middle of Werchter's meadow made the whole experience even more exciting. One of the artists involved was a Belgium resident ROA. In an interview given to CityKings, street art expert explains the adventure and process that was completely different from anything he has done before.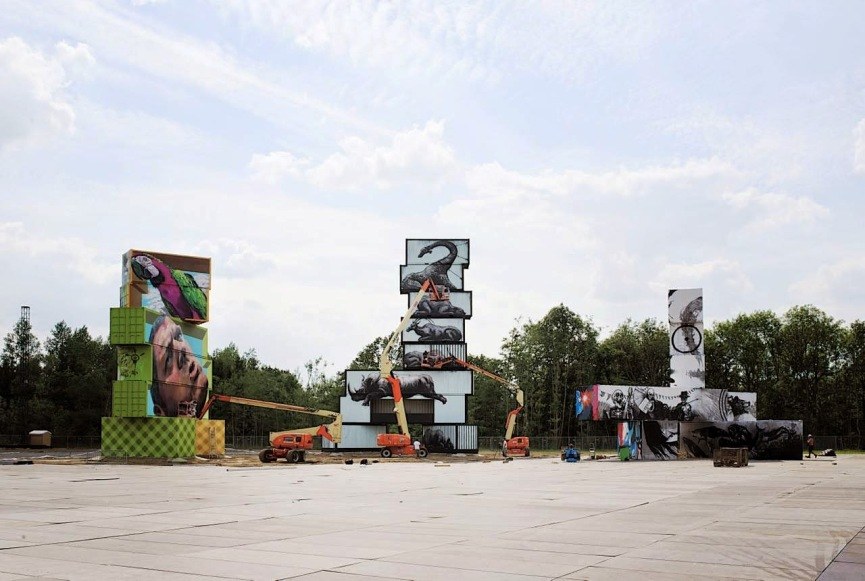 Artist Is Never Alone
Started working in his hometown in Belgium, ROA was quickly noticed and began doing graffiti across Europe, the United Stated and New Zealand. But when he got a call from one of the most famous festivals in his native country, the artist couldn't say no. ROA explains the process of making an art piece and the so-called 'inner spirit'.
ROA: 'When painting I'm in a certain 'zone' and it doesn't feel so alone. Creating something is a beautiful practice and I don't consider it as a solitary thing, it's on myself to complete a wall and organise the deadlines, but the spirit is never lonely. When a wall is finished, it gets meaning by its environment. People have their own ideas and interpretations, which is great. There was a personal idea behind every depiction, but as it's made public, people add their ideas to it'.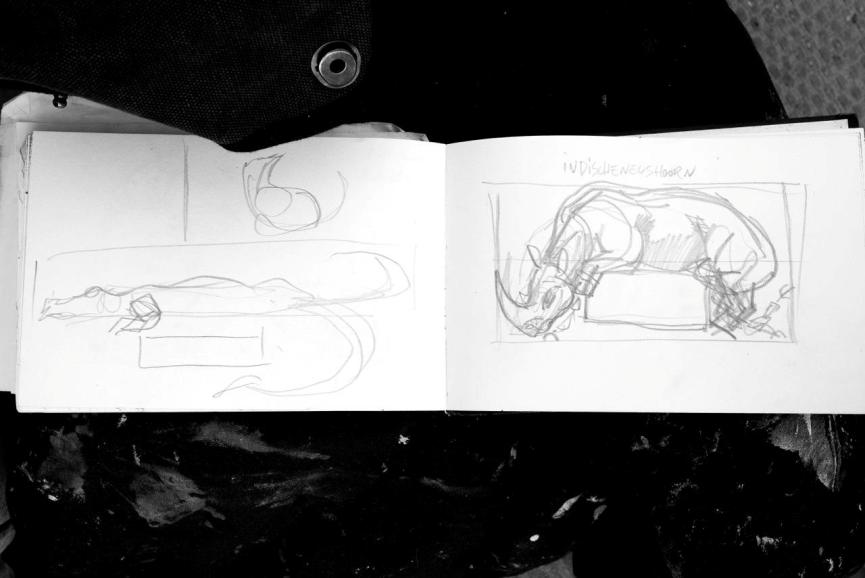 Another Perspective
ROA's signature mark are animals and birds that are native to the area being painted. Most used colours are black, white and red, but vibrant colours are sometimes in the benefit of creating depicting flesh and/or internal systems within the animals and birds. At North West Walls the situation was different – the structure was made on purpose and the surrounding is a festival meadow, therefore the approach had to change.
ROA: 'Thinking about this situation and the given element of the containers, my thoughts were directly connected to freight and legal and illegal animal trafficking of exotic animals: a questionable practice. In the context of legal trafficking I was thinking about how the colonies exported exotic animals in poor conditions to show in Victorian zoos. But also about the ironic repercussions of nowadays zoos: how they export animals for breeding programs and how some species only exist in captivity anymore. A paradox. So for NWW I got the idea to use the containers as cages and instead of using native animals, it became a pile of exotic animals'.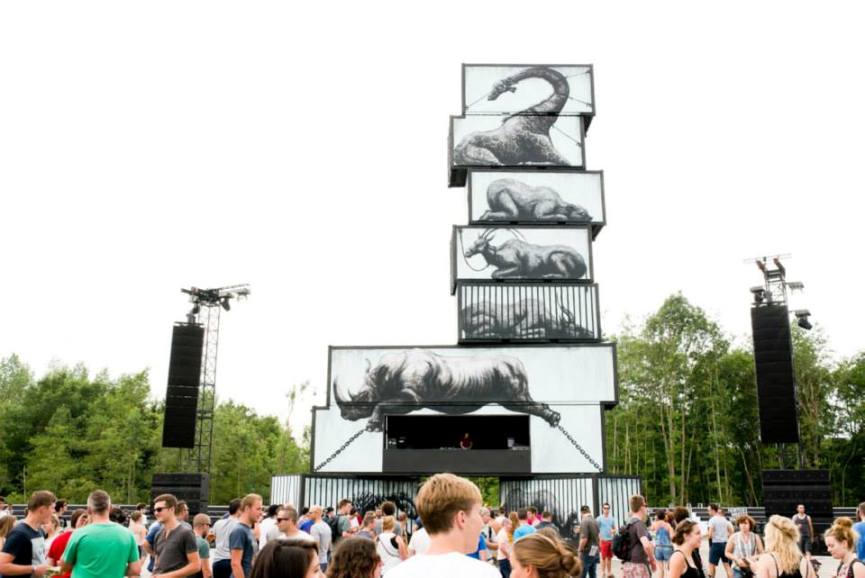 New Cultures – New Ideas
Besides the work itself, another amazing aspect of ROA's work is travelling. Meeting new people, investigating another culture and music which, as he admits, is a very important piece of the puzzle, makes his creativity even better.
ROA: 'My hopes are that I will get more sitespecific projects going on – instead of creating a mural in 5 days, it would be nice to double the time and get more out of it. By travelling I also got to know very interesting places and communities where I want to start projects. Non-commercial projects, for example in the middle of the outback, where I can work with the local people would be great'.