Interview Highlights with Vhils
Playing with urban environment and transforming it into art pieces thanks to his amazing graffiti skills for more than a decade, made Portuguese artist Alexandre Farto aka Vhils one of the most recognizable names in the world of street art. Graffiti being his first love, he started exploring it from a very early age all leading to now having his first solo exhibition at a major art institution/museum in his home country opened on 4th of July (EDP Foundation). In an interview given to Designboom, he discusses his beginnings, influences, favourite techniques and why his latest show 'Dissection' is the most ambitious project he's ever done.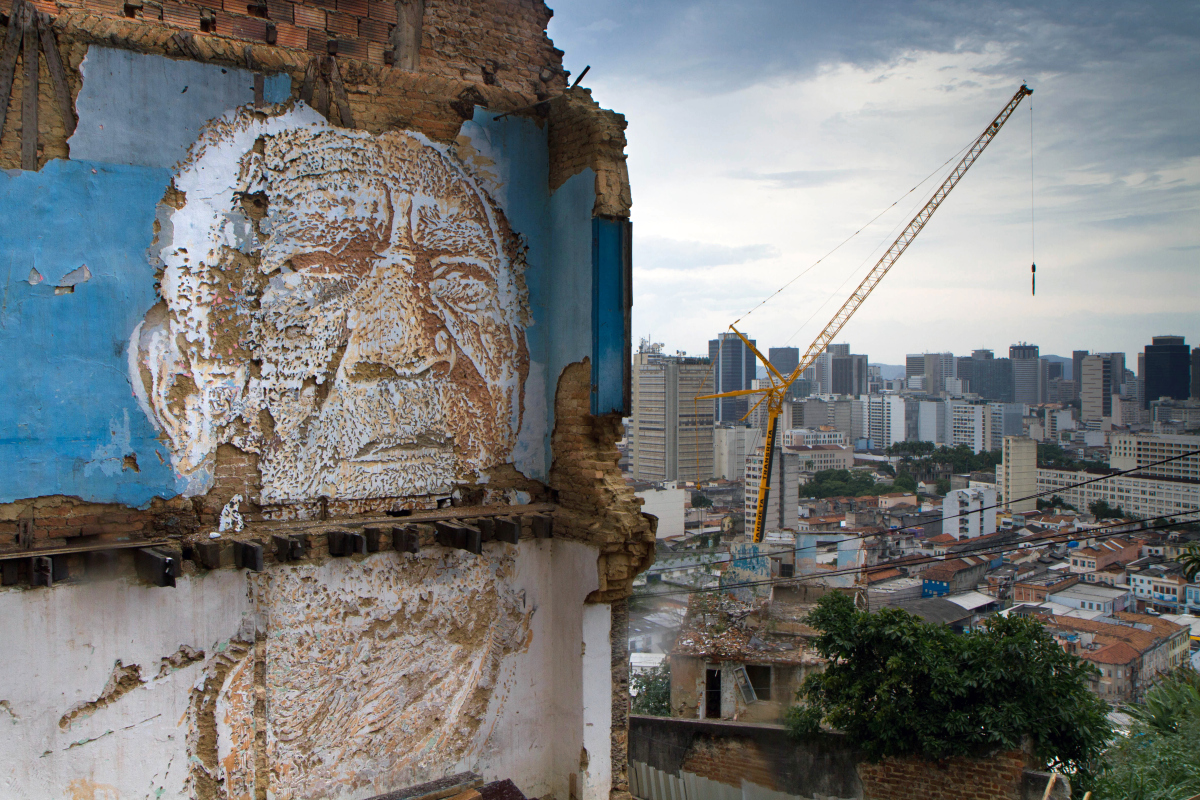 Starting With Graffiti
One of Vhils' signature signs are amazingly done portraits carved into a wall. One of his firsts works that gained him bigger recognition works was the one that appeared next to a picture of Banksy at the Cans Festival in London in 2008. However, his main interest as a kid was something else.
Vhils: 'I remember I was always drawing as a child, and when I was around ten years old I became fascinated with the graffiti I saw in the streets on my way to school. Graffiti has definitely been the greatest influence. Much of what I do today is still somehow connected with this illegal practice. It gave me purpose and a sense of how to use the public space to communicate, while also giving me many of the tools and techniques I'm still exploring today'.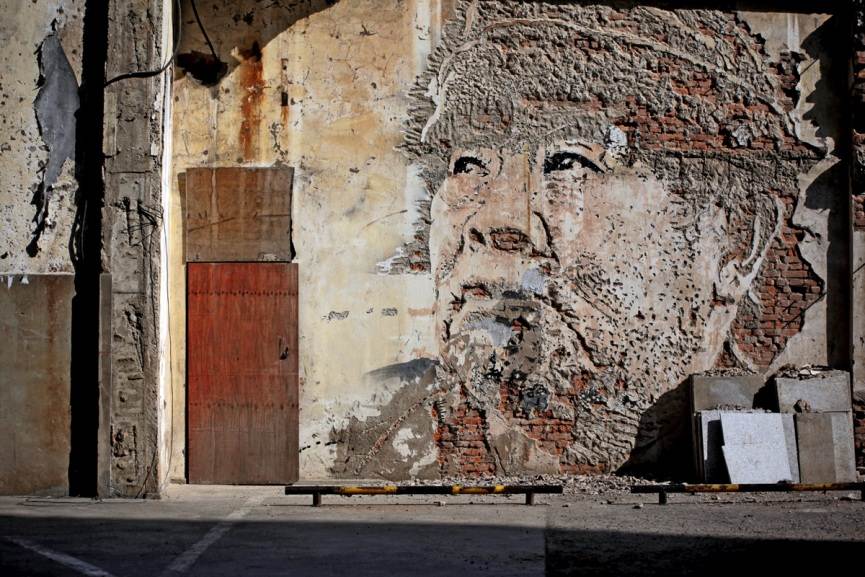 'Destructive' Artwork
Although he still finds it strange being considered an artist, Vhils saw graffiti only as his intimate way of expressing his feelings, thoughts, and social and political views. Never pretentious, yet always suggestive and powerful, his 'destructive' method has brought something truly fresh to the urban art scene.
Vhils: 'My favourite 'working material' is the wall. I started writing graffiti on them (before I became immersed in the train writing scene) and that is where I created some of my finest work. I definitely like working with walls because of their layers, rich textures and the narrative they hold within… but I also like working with other media as well. I have been exploring many bodies of work using a lot of different media over the years – from wall carvings to works on paper, posters, wood, metal, styrofoam, cork, explosives and others – so it's hard to describe in detail how all of these have evolved over time. Gradually the works have evolved in terms of the technical complexity'.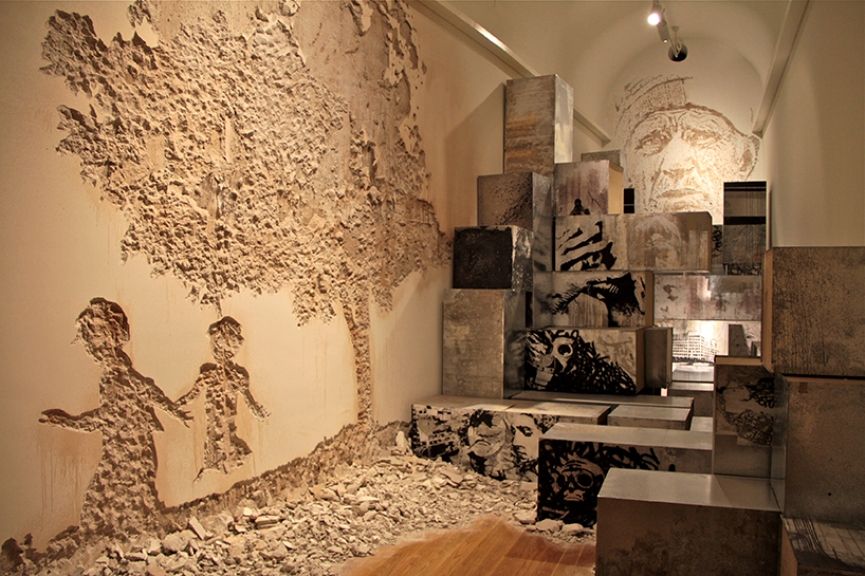 'Dissection'
Not too long ago, Vhils started exploring the process of dissection, which fasinated him in so many ways that his newest project is the result of this experimenting – in 'Dissection' he used an underground train carriage that was cut up into small pieces and became a huge challenge for the artist.
Vhils: 'Besides carving, destroying and blowing things up, I have always liked cutting and opening things up to see how and what they are made of, how they work. I've been applying this to my work over the years, but now it's become much more of a focus – in the new solo show 'dissection' it becomes both the main technique and the core theme'.