5 Artists Describe Their Dominicana Residency
The Davidoff Art Initiative has launched its first international residency program in the Dominican Republic. The program was hosting Caribbean artists in established residency programs in New York, Berlin and Beijing. Five international artists are now taking part in the residency in the Dominican Republic. They are Alia Farid (Kuwait/Puerto Rico), Nuria Montiel (Mexico), Cathleen Mooses (United States), Mathilde Rosier (France) and Soledad Salame (Chile). Davidoff initiative has four global programs: Davidoff International Art Residency, Davidoff Art Dialogues, Davidoff Art Grants, and Davidoff Art Editions. The initiative aims to support art and artists in the Caribbean, strengthen art organizations in the Dominican Republic and foster cultural engagement between the Caribbean and the rest of the world.
The five amazing artist that are currently at the residency program are all coming from different countries and backgrounds. Alia Farid is a Kuwaiti-Puerto Rican visual artist, and her work is focused on intersection between art and education through the activation of spaces for critical thinking and action. Nuria Montiel is Mexican artist who is interested in public art and in artistic space for dialogue and collective expression. Cathleen Mooses is American artists whose work is concentrated on landscapes, people and objects within specific geographic contexts. Mathilde Rosier is French artist who uses a wide range of media in her work, including painting, music, performance and film. Finally, Soledad Salame is an interdisciplinary artist who works with printmaking, painting, installations, and sculpture. She explores the intersections between technology and the environment.
Widewalls had a chance and an honor to conduct interview with these five amazing artists. We asked them to tell us about their experiences during the residence program, opportunities to engage with local Caribbean cultural and art scene, and what their future plans are.
Don't forget to check out the Widewalls Podcast section as well, and the latest interview with Sickboy.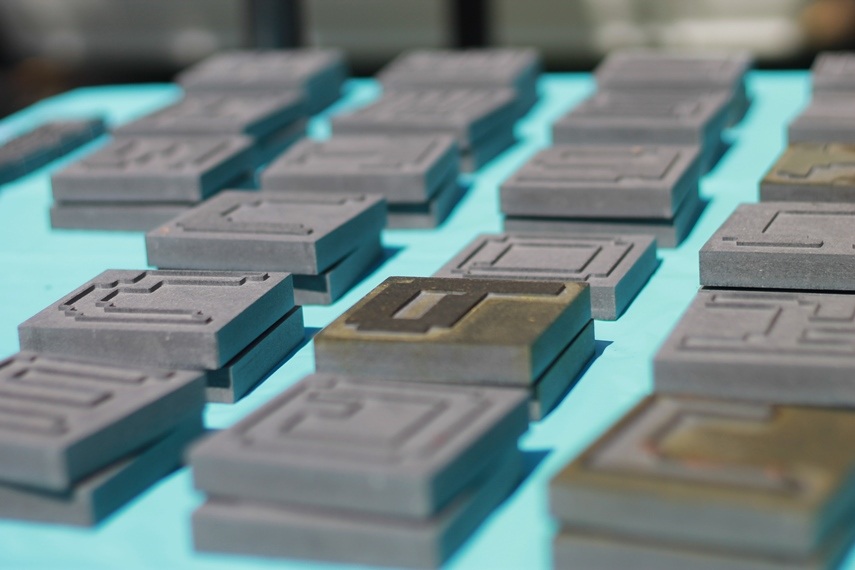 On Davidoff Art Residency
Widewalls: You are all coming from different countries and you all have different backgrounds and artistic practices. What motivated you to apply for Davidoff Art Residency?
Alia Farid: Initially we were nominated, and later asked to supply our portfolios and a blurb about why we were interested in spending time in the Dominican Republic. For me, maintaing a relationship with the Caribbean is very important. I am half Kuwaiti and half Puerto Rican, and therefore always trying to sustain a balanced relationship with the places I am from and feel committed to through my practice as an artist. In 2014 I dedicated most of my time working on a project in Kuwait, and so to begin 2015 in the Caribbean just made perfect sense.
Nuria Montiel: Since few years ago I've been living with a foot inside Mexico and the other moving around dancing. Essentially, because I think moving from place to place is one of the most powerful experiences in human history that has contributed to change the individual, social, economic, political and cultural boundaries in this world. Mainly, I've been experimenting with the idea of traveling, as art itself: a learning process where the wanderer is open to imagine, share and listen other realities. In the beginning of my practice, I was even more romantic than today about the implications of the experiences crossing territories. I thought that a trip faraway home could transform me radically. These ideas led me to make a long trip North Mexico with a printmaking workshop in my car's truck. I wanted to engrave my feelings and emotions, crossing deserts, jungles and mountains. As a consequence, I printed on the road DiVagancia (2005-06), an Artist's book of my impressions during my journey. Years later I continued developing the idea of the movable press but taking as a reference the concept of the flaneur (dada) and the drift (Situationist International) to get lost into my own city.  Instead of being interested in myself, I wanted to use the portable press as a tool to collect people's voice, trying to understand the social identity of Mexico City's urban tribes. That is how Imprenta Móvil 's Project (2010-2015) started. At the beginning was peddler cart with a press that I activated in public space with the participation of the audience, collecting people's drawings, ideas, opinions, necessities and demands. Asking questions about things I was interested and needed to understand about my own country and its present social crisis. Since 2012, I had the opportunity to travel to outside Mexican borders to North America with lighter versions of my movable press. I traveled to New York City, Houston, Montreal and Chicago, curious about people's voice in the other side of the border. In New York I had my first close relationship with Dominic Republic culture. But even before that, I always wanted to visit the Caribbean region. I have great friends in Mexico that come from Puerto Rico and Cuba. Talking with them I wished to learn more about the Caribbean racial and cultural mixture and its African's heritage. Also I wanted to know more about the history of the islands during and after colonization, and its particular postcolonial relationship with the United States.  Moreover, my partner Diego Espinosa -who is a great experimental music percussionist- and I, love listening and dancing Latin music. The Davidoff Art Residency seemed to be a great opportunity to visit the Caribbean Region and learn as much as possible about its compelling culture.  Immediately I thought that it would be amazing to activate my Movable Printing Press in D.R.  And at the same time listen and learn how to dance merengue and bachata.
Cathleen Mooses: Although I am primarily based in New York City, my work is very much informed by international travel, learning from and responding to the environments that I encounter. After completing my graduate studies in 2014, applying to the Davidoff Art Residency in Altos de Chavón was an ideal opportunity for me to continue focussing on making my art. I taught printmaking in the Dominican Republic several years ago and it is great to be back here.
Mathilde Rosier: We didn't apply but were nominated, in my case it is in regard to my interest for rituals and previous experience with religious groups, originally based in South America.
Soledad Salame: The opportunity to explore new cultural and geographic environs. I thought that this would inspire and further my work with new ideas and possibilities.
Widewalls: What do you expect from the Residency Program? How will it contribute to your career and future work?
Alia Farid: I'd like to develop a long term relationship with some of the people and places I have encountered through the program, and also help establish affiliations between the Dominican and Puerto Rican art communities.
Nuria Montiel: As I mentioned before I think the Residency Program can be a great time to learn about Dominic Republic but also to create and experiment in dialogue with it. I hope that after this brief trip I´ll come back many times and that Dominic artists and friends will visit Mexico soon to share food, music, dance, art, thoughts, objects and ideas about the past, present and future of our cultures. On the other hand, learning about the cultural and economic importance of Tabaco in this region, I´m looking forward to bring Imprenta Móvil to Davidoff´s fabric at Villa González in Santiago and activate it with the participation of Tabaco's workers. It would be a unique opportunity to think about the cultural and economic meanings of this powerful plant in human history through the worker's voice. It could bring new ideas surrounding the politics of craft and labor, ritual and construction of identity.
Cathleen Mooses: The Davidoff Residency Program has done incredible work to build a growing community of artists from a range of backgrounds. Meeting the other artists, curators and educators in the Dominican Republic inspires a new set of questions about working internationally. It is clear that the program is being developed with critical consideration of the artists involved and how we might engage with this specific context. I am grateful for the support. The time and space to make work is invaluable.
Mathilde Rosier: I don't have expectations. When I was invited I just got the intuition it would be an enriching experience.
Soledad Salame: As this is the inaugural program, I was not sure what to expect, hoping at least to create work and explore the Dominican Republic. These explorations will hopefully yield fruitful expression in present and future output. Experiences in the present sometimes emerge unexpectedly and surprisingly after a period of gestation and co-mingle with still to be created work/projects.
Widewalls: Could you tell us, in short, what does the Residency Program include? How did/do you spend your days in the Dominican Republic?
Alia Farid: I spend most of my time in residency trying to understand the Dominican Republic beyond the residency setup. I'm often find myself torn between wanting to make things in the studio and wanting to see things outside of the studio. It's a good thing we have three months!
Nuria Montiel: Since the beginning of my residency I've been doing short trips to other regions of the island, trying to move out the comfort zone of Casa de Campo where the studios are located and coming back to the studio to digest the collected information. During the first month, I worked in collaboration with my partner Diego Espinosa who suggested research the original Dominican music instrument called güira. We took this instrument as our guide in the island because it embraces the cultural mixture of the indigenous, African and Spanish heritage. We started buying souvenirs of little güiras and ended up meeting with professional instrument craftsmen and virtuoso güira percussionist.  As a result, we are working in collaboration with craftsmen Güillermo Güira and Büty Güira making new versions of the instrument with variations on its texture and form, to expand the traditional manner of playing it to produce new sounds and rhythms.
Cathleen Mooses: My experience at the Residency Program is centered in the newly constructed, spacious and light-filled studios designed by Adolfo Despradel in Altos de Chavón. While it is important for me to connect with and research imagery from several locations in the country, the studios are a wonderful place to come back to and process all of the information. I spend most days in the studio, some mornings I am in the screen-printing studios and other nights I work at the etching press.
Mathilde Rosier: A place to stay and to work in good conditions in the art school campus, the possibility to travel around.
Soledad Salame: The School Of Art and Design has several multi-disciplinary studios that are available for the selected Davidoff artists. We are also furnished with our own individual apartments. The all inclusive nature of this program allows me to spend my days concentrating on and creating art, further project development and exploring this, new to me culture in an unencumbered fashion.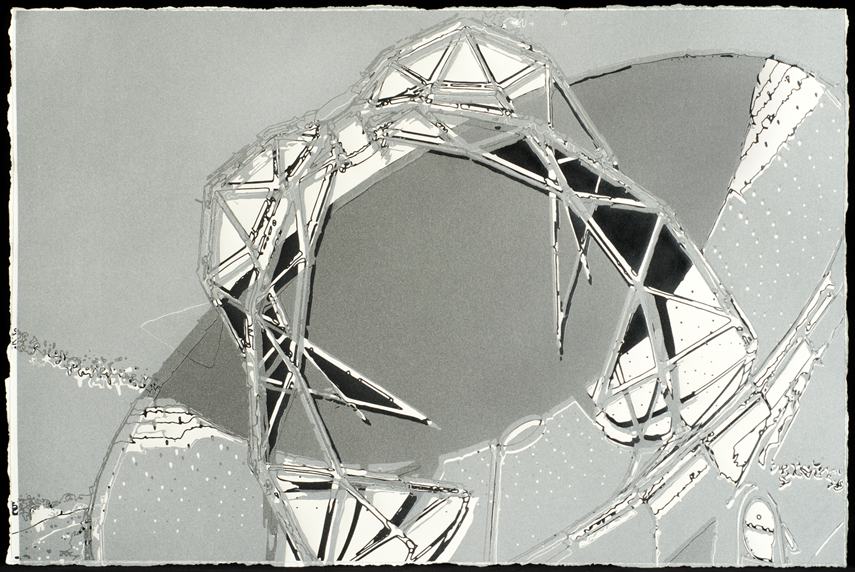 On Interactions with the Local Caribbean Art
Widewalls: Did you manage to immerse in the DR's cultural community? Did you have an opportunity to get in touch with some aspects of the Caribbean art?
Alia Farid: Yes, I think being half Puerto Rican has helped tremendously in this sense. Although the cultures aren't exactly the same, they are very close and a lot of the artists working here share a lot of similar concerns as some of us artists in Puerto Rico. Since my first week in residency, I've been in dialogue with members of the Dominican arts community.
Nuria Montiel: During the Davidoff Art weekend we had the chance to meet with DR´s cultural community. It was a good moment to talk with artist and curators who came to visit the School of Art And Design at Altos de Chavón and the Davidoff´s studios.  We also visited Santo Domingo´s most important museums. Is also important to mention that the School brings the chance to meet with young artists and professors. I´m looking forward to do a workshop with them during this month, to exchange ideas and listen their perspective about D.R.  thorough art practice.
Cathleen Mooses: If you are open to the places you go and people you meet and willing to engage and interact in meaningful ways you carry those experiences and places with you; they become a part of you. The Dominican artists from the Davidoff Art Initiative have been very welcoming and invited us to see their work in Santo Domingo. We are also hoping to organize an artist discussion before the end of the residency. All of this will clearly lead to continued dialogue after the residency in Altos de Chavón.
Mathilde Rosier: We met Dominican artists. I am particularly interested in the esthetic of Santeria, an unofficial cultural and religious practice shared with the Haitian immigrants.
Soledad Salame: We did visit the gallery/art scene and museums in the capital and are still in exploratory mode.
Widewalls: You have an interest in engaging with the social and cultural fabric of the DR community. What aspects of the social and cultural practices of the DR's community inspire you?
Alia Farid: I'm mostly interested in the activities that take place in some of the smaller towns on the island (minority groups practices). I'm also interested in what the artistic community is working on, learning about their most pressing concerns, and developing linkages to Puerto Rico.
Nuria Montiel: I´m interested in diverse manifestations of popular culture that express the syncretism of indigenous, African, Spanish and American heritage, particularly local food, dance and music.
I´m also deeply interested in social and racial issues consequence of the forgotten history of the island before, during and after colonization, including the conflict between Haiti and DIR. that persist today.
Cathleen Mooses: I am always inspired by activity and visuals in cities. Walking in and around the outskirts of La Romana, there is a complex layering of colorful buildings, fences, cables, etc. that have directly informed my work. I am using local house paints to print with so the color from the city is present in the studio. In general, I am interested in local industries; we are based next to the center of sugar production. Seeing the trains full of sugar cane and the smoke in the distance has a strong visual impact that constantly reminds me of the history of sugar production in the country.
Mathilde Rosier: I can study cultural practices rooted in the African background of the island which are generally dismissed in the Dominican mainstream culture.
Soledad Salame: Interesting to me is how the creative process manifests itself in different cultures and the possible resulting cross-pollination of ideas, material and techniques.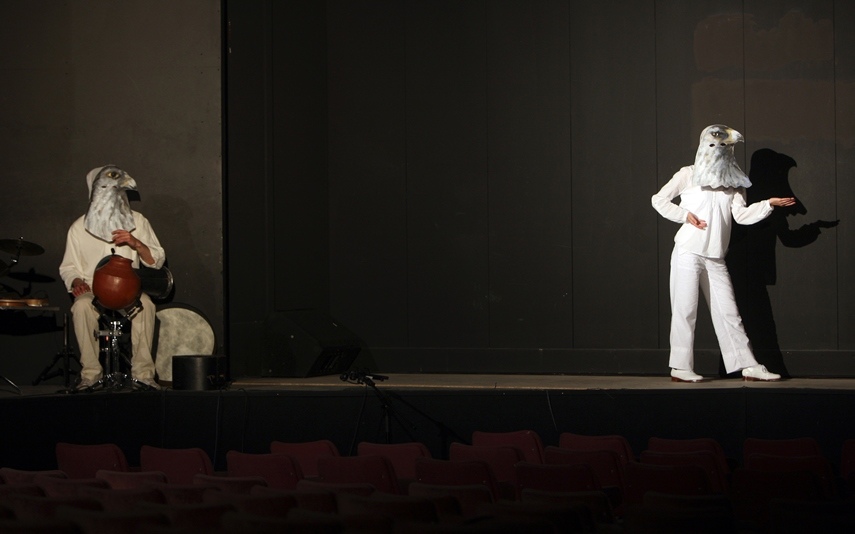 On Present and Future Plans
Widewalls: Are you creating some specific projects during your Residency stay in the Dominican Republic?
Alia Farid: I'm working on some masks inspired by the traditional carnival masks for a future performance. The month we began our residency was, coincidently, the month of carnival in Dominicana.
Nuria Montiel: During this month I´ve been focused in the güiras project. I´m also looking forward to visit the Davidoff´s fabric with my Movable Printing Press soon.
Cathleen Mooses: One project I am developing so far incorporates images I have encountered in close proximity to the studio and while visiting cities and towns in the country. I am directly stenciling the gate and fence patterns, printing the negative space with local house paints on layers of glass and newspaper. Requesting permission to make these stencils has become an opportunity for informal conversations with home owners and security guards.
Mathilde Rosier: I am interested in meeting Santeria practitioners here and go to Haiti , to meet soem other practitioners there. This being also an opportunity to contribute to a better communication between the two countries, at least on a cultural level.
Soledad Salame: Currently, I am working on a new project called ALMA inspired by a visit to the Atacama Large Millimeter Array Observatory in Chile's Atacama Desert. This observatory searches for the building blocks of the universe.  Exploring the intersections between technology and the environment provides the point of departure for all of my work.  Although this project began in a high-altitude desert, which is nearly devoid of life, I believe it is vital for me to explore the visual ideas it inspired in an environment that reflects the richness of the natural world, one that harbors the raw materials that I use to complete my vision. The Davidoff residency in the Caribbean, located in a very different part of the Americas both physically and culturally, would be an ideal location to explore the elements of environmental and technological change that I wish to capture through ALMA. Studies and contemplation within a landscape so rich with natural resources will provide the inspiration for new discoveries of materials I use.
Widewalls: Your Residency Program will end in April. What are your plans after the end of the Residency?
Alia Farid: To return as soon as possible!
Nuria Montiel: I'm going back to Mexico to work in a very interesting curatorial project for the Denver Biennal, working in collaboration with other artist at a Community Museum in Valle de Xico.
Cathleen Mooses: In April I plan to settle back into New York City. I intend to continue to work with this imagery that I begin to unfold in the Dominican Republic. I am also planning a long term project on the coast in Mexico, where my mother and family is from.
Mathilde Rosier: Travelling in Europe, working on performances with dancers.
Soledad Salame: I have several exhibitions lined up in the US. With several of the new discoveries I hope to finish and advance some of my ongoing projects.
Sign up for MyWidewalls, and be informed about contemporary art!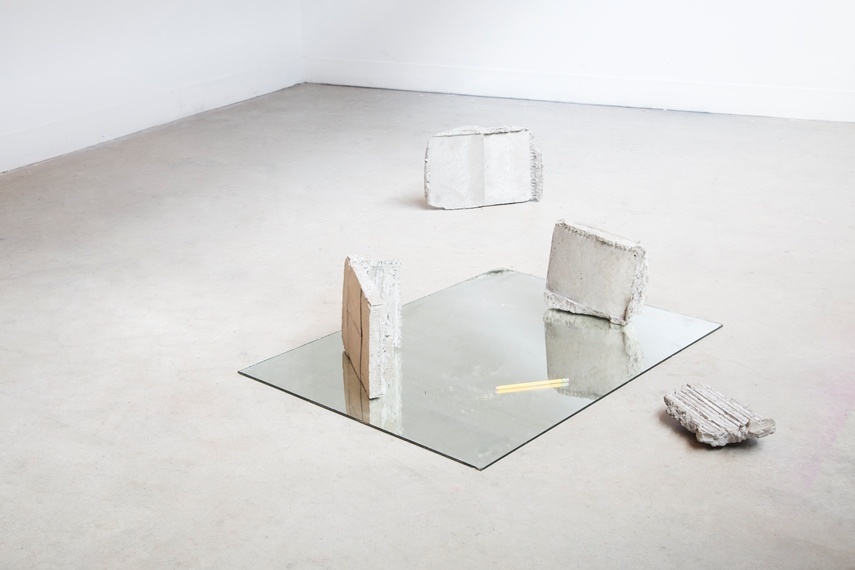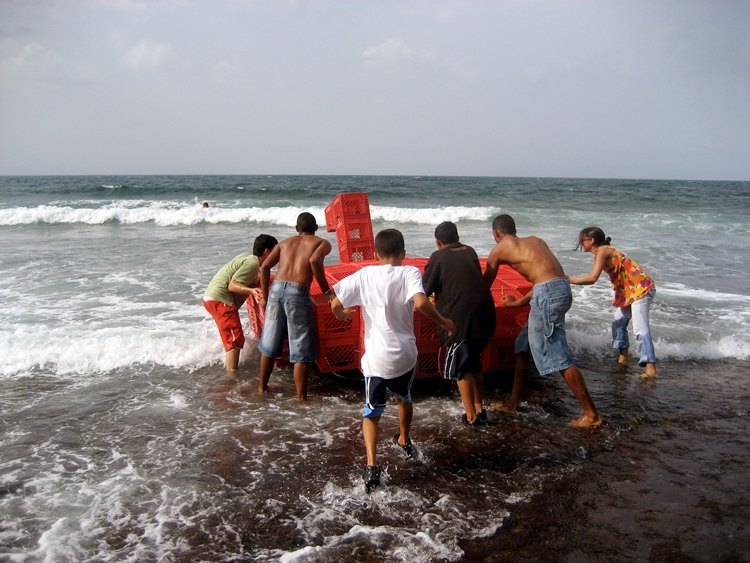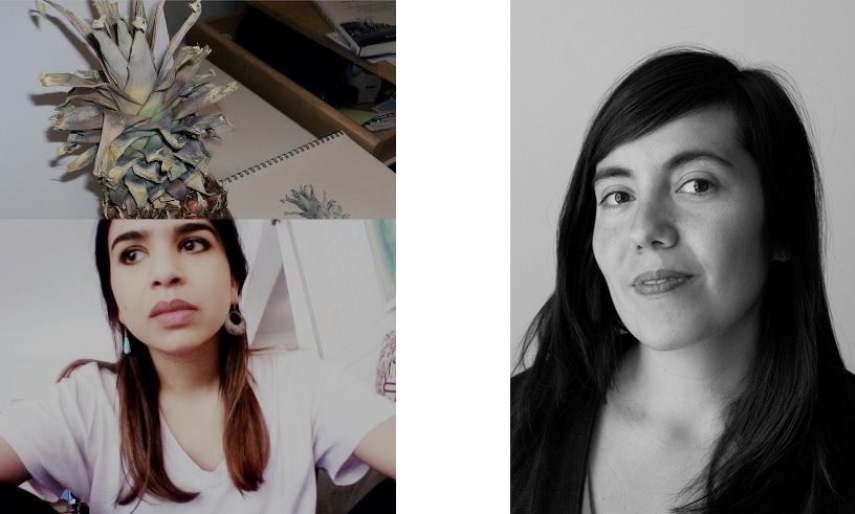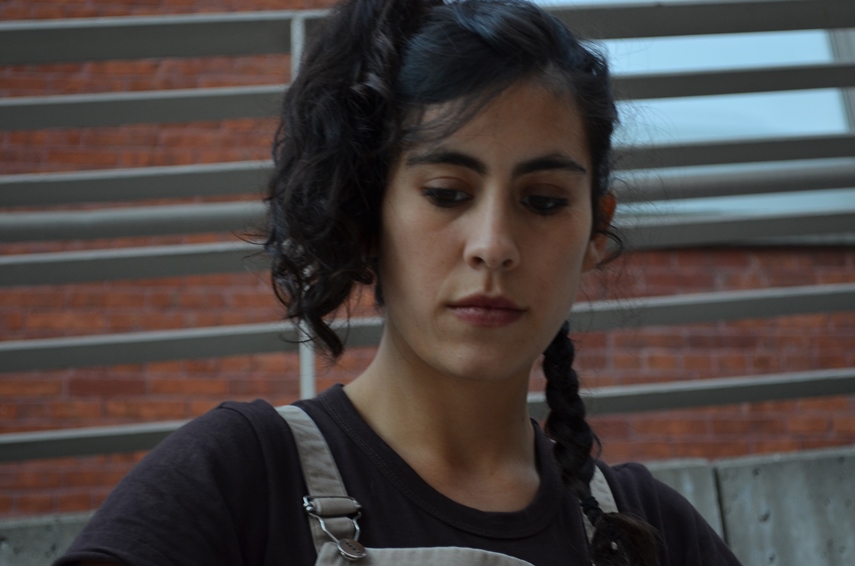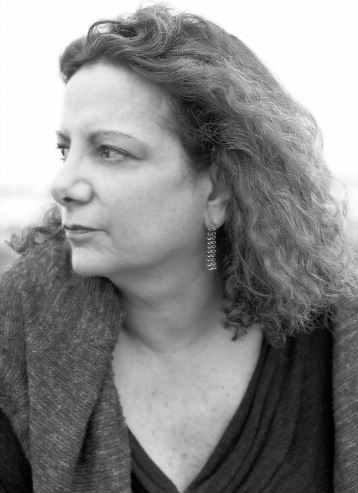 Featured Image: Alia Farid – Monument to the creative, local, informal economy, 2008, Mixed Media (public intervention)
All Images Courtesy of Davidoff Art Initiative.
[mc4wp_form]