Interview with Clemens Behr
Clemens Behr was born in Koblenz, Germany, in 1985. After his studies in Graphic Design at the University of Applied Sciences in Dortmund, he studied at Facultat de Belles Artes in Barcelona, Spain, and is currently studying fine arts at Universität der Künste in Berlin, where he is based.
The art of Clemens Behr encompasses various creative genres, from installation sculptures to painting and assemblage. His works are spontaneous and site-specific, absorbing and reflecting their environment at the same time. His art is almost ready-made, in geometric forms and painted in clean colors, placed both in public and within galleries.Mini Galerie in Amsterdam is currently hosting his first Dutch solo exhibition titled Small Works, on view until March 28th, 2015.
In an interview for Widewalls, Clemens Behr talks about the inspiration and the ideas behind the sculptures, and his experience with street art.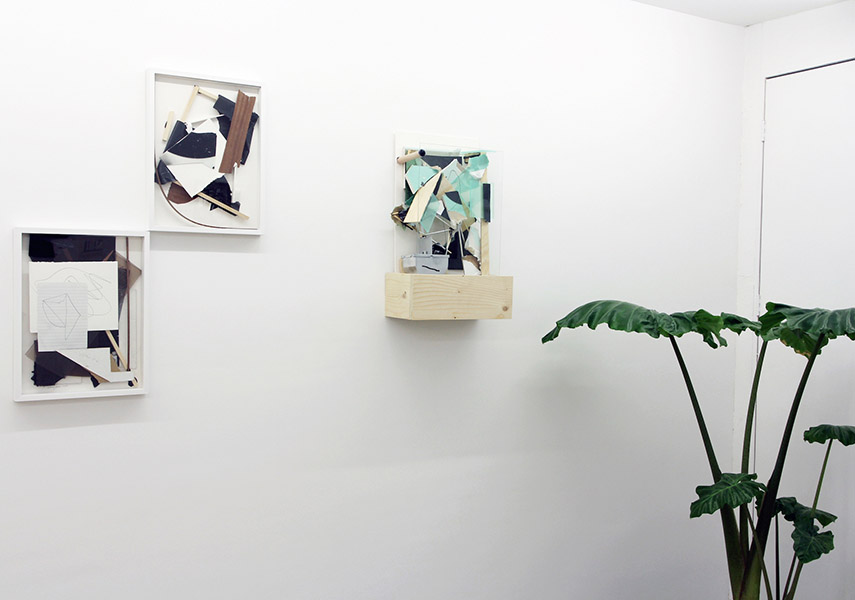 Graphic Design in Space
Widewalls: You studied graphic design. How much does it relate the works you design for space?
Clemens Behr: Well, I am not quiet sure how it affected it totally, but of course when dealing with graphics back then, I mostly had a more aesthetic/graphic approach to the work or the concept, rather than an theoretical one. After that, studying fine arts, this approach shifted a bit, but it is still quite visually. I never studied something like interior design or scenography. I have always seen spatial works more like a collage with/in space. But it changes from work to work, I would say. Some are more slick, while others are more raw. So some show have roots in design, others deny them.
Widewalls: Speaking of the three dimensions, what do you think of a relationship between an artwork and its surroundings? How much do they depend on one another?
CB: I do not think i can answer this question in a short note. Whole books have been written on this topic. It definitely means a lot to me and I hope I can express it with my work.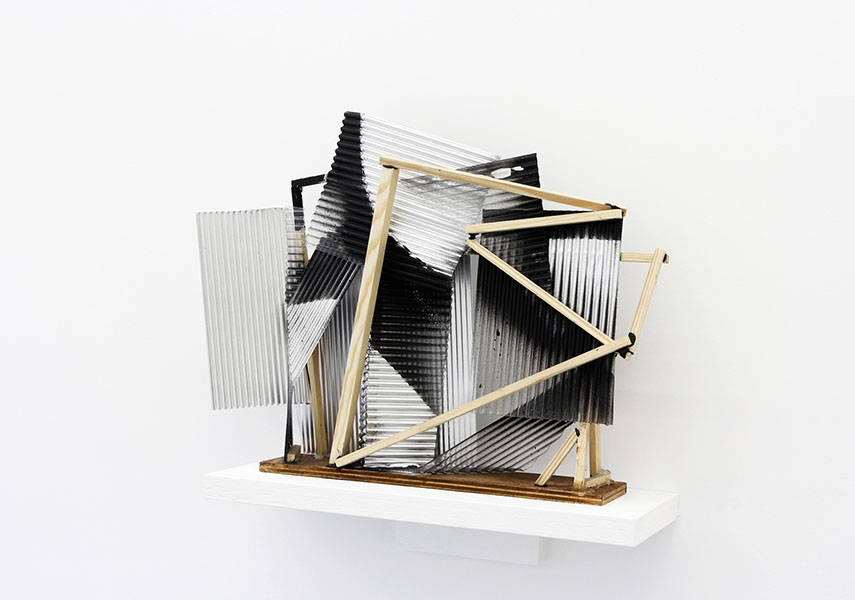 Clemens Behr on color and street art
Widewalls: You use a lot of primary, uniform colors in your works. Why? Do you think form is more important, in a way?
CB: Generally, I work within color schemes. Black and white, white and wood, neon colors or complementary pastels. I am quite stuck on these as they work the best for me in specific occasions. But normally (going back to the work-space relation), the space defines the colors most of the time. Shapes might be more important, but it depends on the number. If it is a more minimal, reduced composition, of course shapes have to be defined with a lot more dedication than when you have a jungle them. But on the other hand, I would say, when I plan a project, I begin with the colors and materials, and then I define the shapes.
Widewalls: Could you tell us about your experience in street art? What kind of pieces did you do for the street?
CB: I worked a lot in public spaces and I always felt degraded when it was called street art, because street art to me means "not as valuable as fine art, but still cool". Of course the quality of every single work has to prove or deny such definitions in every single approach. But the works I made in the streets were mostly installations that were based and created through the parameters of their surroundings. They were mostly large-scale material collages, three-dimensional paintings, sometimes with and sometimes without commission.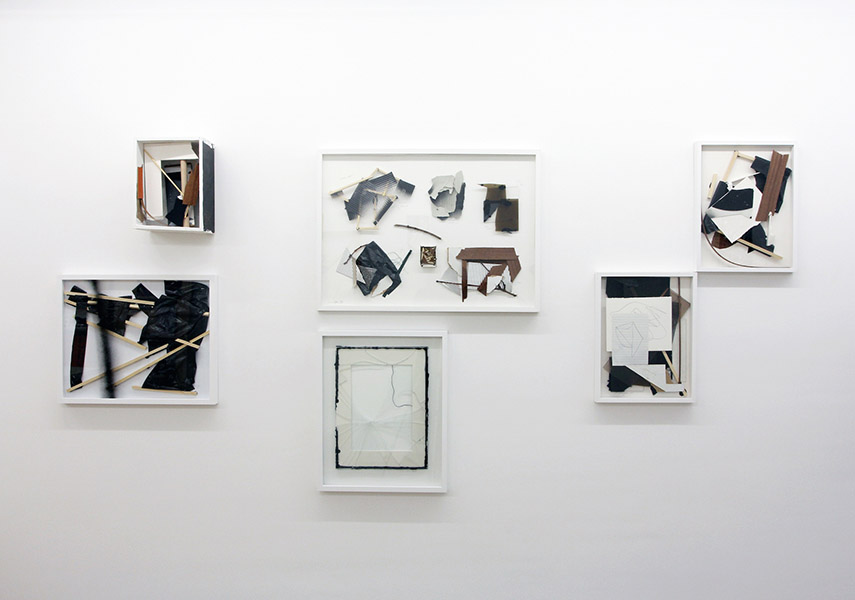 What Future Holds for Clemens Behr
Widewalls: In what way are the models done for the street different from those made for a gallery?
CB: Usually I do not make models. They are more something like a sketch afterwards, an impression of the existing work or of one that couldn't happen, rather than one to be done. But the gallery work for me is different from public work, like a white canvas is different from a pre-colored one. A white canvas gives you all the options and possibilities, while an existing picture defines much more in advance and can guide a work in a very specific direction.
Widewalls: What's next for you? Any exciting collaboration in sight?
CB: I'll be working for a documentary about the history of camouflage and tricks in perception which will be filmed in Melbourne. After that I'll be preparing a solo show at Mirus gallery in San Francisco to be opened in May.
Check out our previous interview with Austrian artist Clemens Wolf!
For more interviews with artists from all around the world, sign up for My Widewalls!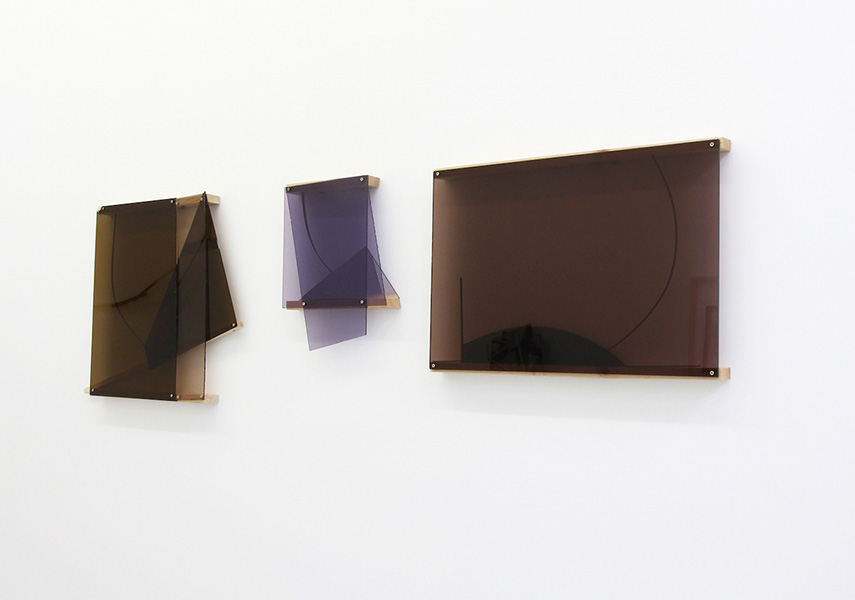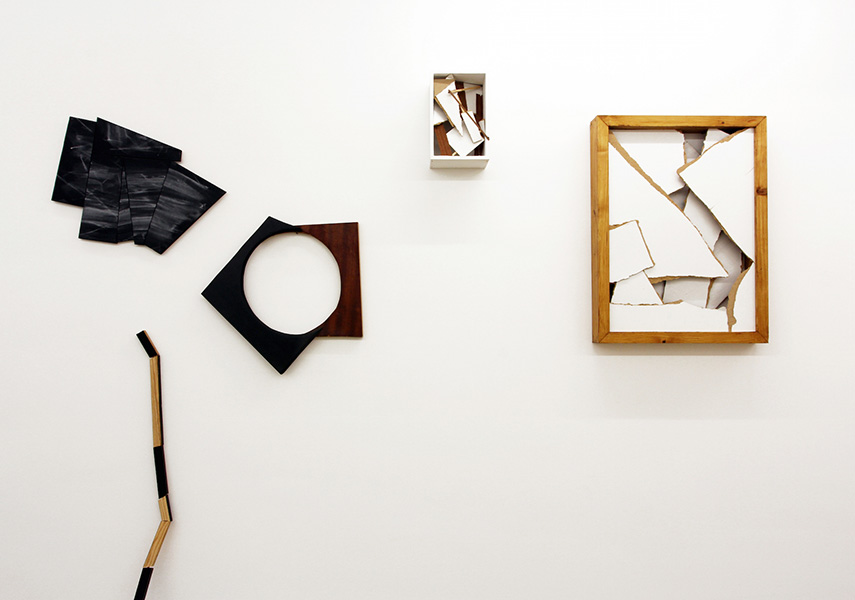 Images courtesy of Mini Galerie Amsterdam.
[mc4wp_form]
Follow These Galleries
Berlin, Germany

Rome, Italy