Interview with Filippo Minelli: Between Silence and Words
Using photography and video to document his performances and installations, artist Filippo Minelli makes a visual statement on the world we live in. His unique and bold urban interventions created in almost every part of the planet play with the notions of contextualization in a previously unseen, often unauthorized way.
Filippo Minelli was born in Brescia, Italy, in 1983. He studied Art and New Media at the Academy of Fine Arts of Brera in Milan, from which he graduated with honors. For over eight years now, the artist has been dealing with the vast topics of politics, communication, architecture and the ways they influence each other in simple, yet complex ways. His determined artistic expression not only led him to sometimes dangerous parts of the world, but also made him question the very core of the problems causing the tension he would encounter. Whether it's the CTRL + ALT + DELETE intervention at the Kalandia checkpoint between Israel and Palestine, the Google branding of, well, everything in France, Italy, China or Mongolia, or the ongoing project called Contradictions, which sees writings like Flickr or YouTube in technology-free places like Cambodia or Vietnam, it is clear that Filippo Minelli isn't just your regular visual artist and that his art poses more and more questions as it goes along.
In 2010, Filippo Minelli was diagnosed with a type of blood cancer, which thankfully, he managed to beat and survive. This experience did not stop him from making art, however, and so, Chemotherapy Update was born. Conceived as an update blog for his friends and relatives who couldn't visit him during his recovery, the website turned out to be a proper artistic project, deeply personal and highly observational: sarcastic comments, diary entries, aggressive collages and touching confessions.
We had the opportunity to talk to Filippo Minelli about this and his other visual concepts, an inspiration behind his work and the exciting future projects. Scroll down to enjoy our conversation and check out the works of one of the most creative Italian artists of today.
Art to the People
Widewalls: What inspired you to draw attention to that gap between reality and the world of technology? Was it something you picked up during your studies?
Filippo Minelli: Not the studies but traveling outside the EU actually, it was fun and shocking at the same time to see where internet services take place in third world countries and how western people are actually using them for in large majority. I'm quite interested in what people have in common regardless of where they come from, and technology with its trans-national infrastructure, ethereal look and its social network strategy was a very instinctive inspiration.
Widewalls: How do you choose places to visit and work in? What happens once you're there?
FM: Sometimes I make long researches, sometimes I'm just jumping on a plane as quickly as I can. I like to travel, stop in places, have ideas and find ways to realize them. The great thing is that most of the time people are willing to help me out just by explaining them what I have in mind.
Widewalls: Your projects date back to 2007, and they continue to develop today. Was long-term involvement something you always planned or do you go with the flow and work it as it comes?
FM: I don't plan much actually, but I know I don't like limitations and especially the self-imposed ones so I keep doing what I feel like is good to be done for my practice regardless of what should be improved to optimize timing and exposure. I'm also kind of bored by the seriousness of political arts and artists, so this approach of creating variations of my works and not a single one determining what I feel like perfection is can be a statement as well. Until now I saw perfection in plurality, which is pretty political as well.
Widewalls: How do you think the topics of your art – technology and communication phenomena – evolved since you started incorporating them into your practice? Are they inspiring you any differently than before? 
FM: I'm completely overcome by the incredible variety of possibilities, from coding to a new form of abstractism or social interaction, even provocation. There are great artists working on these subjects that I follow regularly, and I try not to follow the ton of crap that is physiological to every artistic exploration, including this one.
Featured images: Filippo Minelli – Contradictions
Politics to the Arts
Widewalls: The two competing forces of your work are words and silence. How are these two concepts different – or the same – for you? 
FM: They obviously are completely different but they belong to each other. What they have in common is the great power to make statements, and being effective in a very straight forward way.
Widewalls: Looking back to Chemotherapy Update, it was an endeavor that probably helped you get through the rough times. Apart from the circumstances, would you say that kind of approach to art and expression was a one-time thing for you?
FM: There was a nice show at Rijksmuseum in Amsterdam some years ago, called Art is Therapy, based on how art can be and actually is a therapy, even subconscious, to collectors and art lovers; this might be a case when it was to an artist as well. So I wouldn't say it was a one-time thing, maybe the aesthetics of it yes, but not the attitude in creating.
Widewalls: How would you explain the way politics are shaping up your work? How much of it do you let influence what you do?
FM: I'm really into the aesthetics of politics and the meaning of political processes more than political events themselves, I read the news only few times a year. What I'm into is using the aesthetics of politics to talk about existential issues and maybe also inner confrontations; this in a way is still a therapeutic approach to creation.
Widewalls: Can you tell us about your future plans? Upcoming projects? What's next in store for you? 
FM: I have a packed schedule of projects here and there in different countries until spring 2016, but the one I'm giving priority at the moment is a solo exhibition at the new venue of Ruttkowski 68 Gallery in Köln opening this upcoming October.
For more of Filippo Minelli, be sure to visit his official website.For more of all art, sign up for My Widewalls!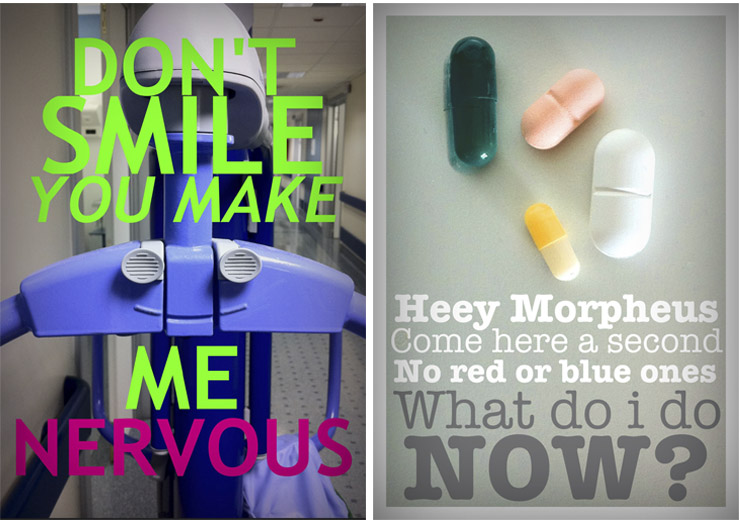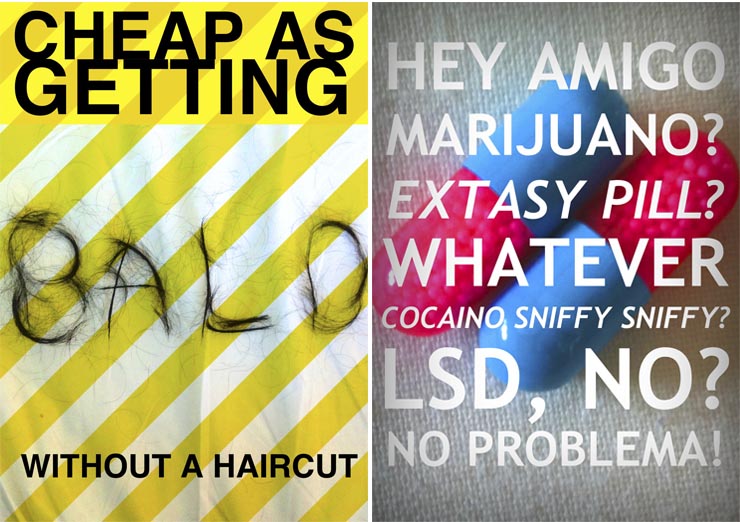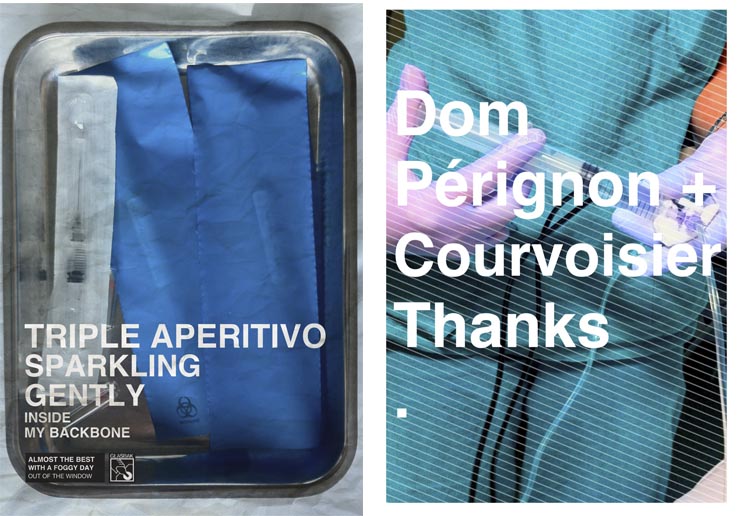 Featured images: Filippo Minelli – Bold Statements Filippo Minelli – Silence / Shapes All images courtesy of Filippo Minelli.