Interview with My Dog Sighs
Street art is an ever-changing and complex phenomenon. This is largely due to the activities of extraordinary artists and their ingenious new perspectives and approaches to the creative process. Thus, something which can spring into existence as an ephemeral stance could become a lasting energy within a community. This was the case with Free Art Friday, which has not only affected the lives of people in different communities, but became a global phenomenon. With these ideas in mind, Widewalls has had the privilege to talk to My Dog Sighs, an artist who has managed to make a significant impact within the vast space of contemporary art. From his name and Free Art Friday, to the personal urge to create and the big picture of socio-political connotation – we have been unfolding the art of My Dog Sighs, as well as the nature of street art. With the beginning of Lost & Found exhibition, on show at Vertical Gallery until September 27th, read the inspirational words which convey the stories of melancholy, a direct rapport with art, influences, inspiration, small things in life and the cultural space of urban art…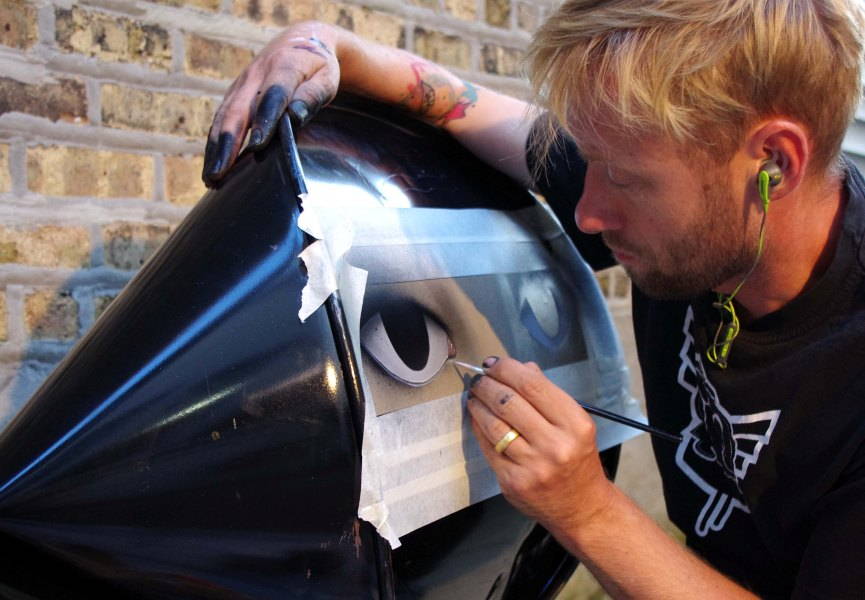 Widewalls: Just like the faces on the cans, My Dog Sighs seems to have a melancholic tone to it… Does this name convey something special about your "artistic self"?My Dog Sighs: Are you asking me if I'm a morose character walking round under a black cloud? Haha. I like to think I'm fairly cheerful but I do like to immerse myself in melancholy, be it music or imagery. When I started on the street I wasn't particularly bothered by having a 'name'. I thought adding the phrase my dog sighs to each piece added a new piece to the puzzle that the viewer/finder had to deconstruct and rebuild to add meaning to what I was scribbling on the wall. My street pieces developed their own melancholy as they nestled, like lost echoes of humanity, in corners of the environment generally forgotten by society.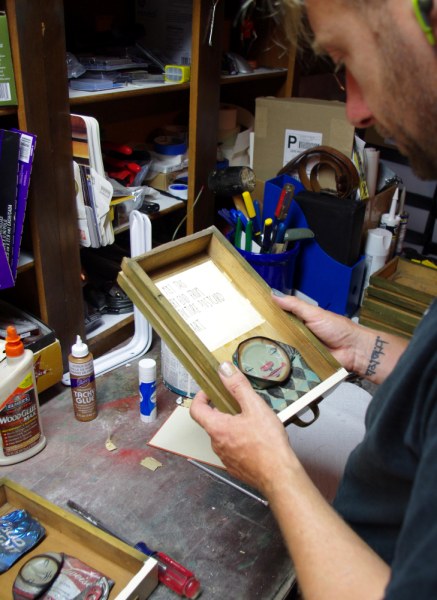 Widewalls: We have been reading a lot about Free Art Friday and the acceptance from the public has been amazing. If you were to imagine the future of this project with its brightest possibilities, could you describe the image in your mind?My Dog Sighs: Free Art Friday was always a personal project for me. An interaction between what I create and the person who happens to stumble across it. It's specialness comes that moment I turn and leave the work to fend for itself. What happens between being lost and found is unknown but for me it is the art of the project. It's that which drives me on to continue leaving pieces every Friday for over ten years. I had no idea that it would grow and turn into an artistic movement across the globe. I love the fact that it is it's own beast with people adopting and changing it as a project to suit them, some people meet in groups and 'drop' work together, others leave geocash clues or turn it into well publicized treasure hunts. The key thing is the altruistic act of giving with nothing expected in return and it is this element that I would be imagining. The pure joy of imagining how you can affect someone's life and how that act might change the finder's mind to maybe be more altruistic themselves.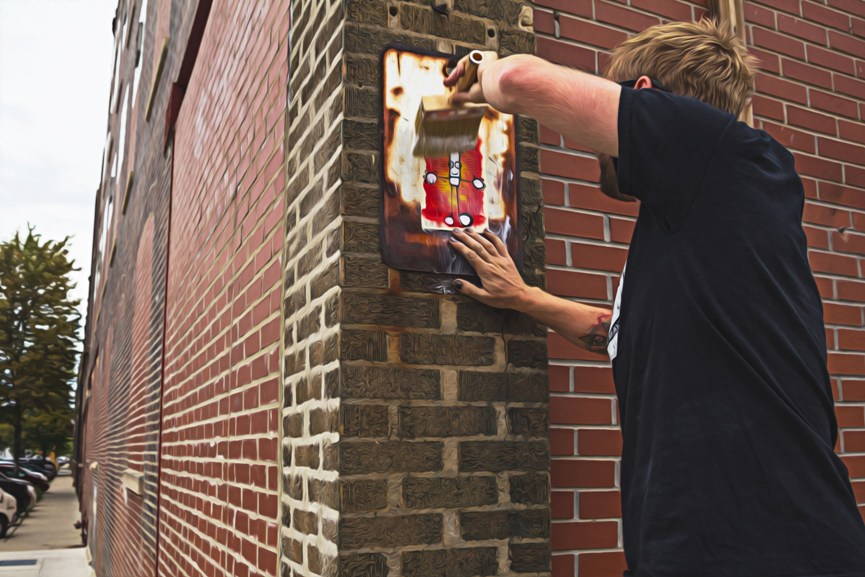 Widewalls: Free Art Friday has shown a different approach to the notion of street art. Could you tell us why do you think this is important, taking into consideration the nature of contemporary art in general?My Dog Sighs: One key element of street art that caused me to want to get involved was the notion of a lack of curation. There's no one to say what you can or can't do beyond your own motivation and societal principles. If you feel your voice is lost and you aren't recognized in society then a spray can and a few dark hours territorial pissing can change that. I came into the street art game later in life. I had a wife and kids and didn't feel the need to write my name on every street corner but I did love the way art can fit into the urban landscape and every echelon of society saw and interacted with the work that was surrounding them.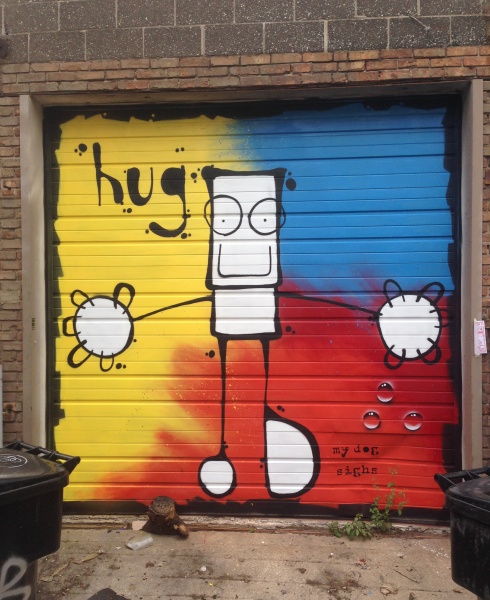 Widewalls: After seeing the short film A can is born, the journey from the origin of a can to its "return to the world" doesn't seem to be solely about aesthetics… Could you tell us something about the connotational level of your work? Is there a dimension referring to the socio-political issues and/or commercialism?My Dog Sighs: When I started my Free Art Friday project I was putting canvases out on the street, but lack of funds quickly led me to look for a free canvas, skip raiding old floorboards and cardboard. By taking new object like canvasses on the street I felt I was somehow littering the place I enjoyed living in. By finding objects on the streets, like food cans flattened by passing vehicles, I was able to add a new narrative to my work. These objects had served a purpose and fed a family but were now teetering on the end of their useful life. By painting them I was able to give them a second chance. I gave them lost melancholic faces in order that anyone walking past would feel compelled not to ignore them but to cherish and want to give them a new home. It doesn't take a genius to relate all these element to a greedy throw away society that dispels the unwanted, ignores the lost. If I can show how, with a little love, creativity and effort, how even a rusty old food tin can become so cherished, that people are willing to take it in and give it a new home, then maybe what I thought was a personal street art project from someone not brave enough to paint on walls is actually a heavily socio-political act that causes us to look at homelessness and consumerism in a different way.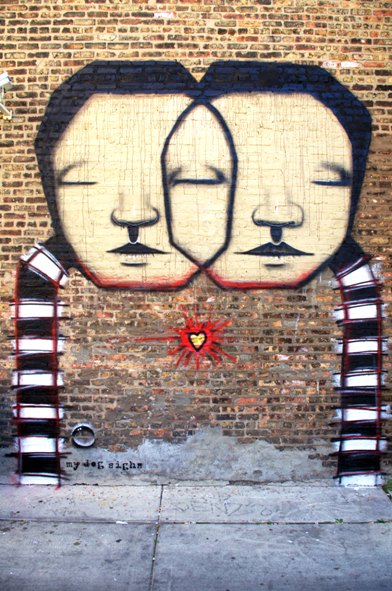 Widewalls: Widewalls is devoted to urban art and we are always excited to find out everything we can about artwork which resides in public spaces. How do you find the right context for creating in public spaces? What do you find to be the most important aspect of this?My Dog Sighs: I think there is an intrinsic beauty in urban decay. Rust and peeling paint excite me in the same way the paint daubs of Van Gogh do. I'm always hunting out spaces that seem to be overlooked by the society around them; eyesores and rotting buildings. By leaving my work in these spaces I'm encouraging people to open their eyes to the beauty of a bloom of powdered orange rust or sun faded timber. My artwork is often small so as to encourage people to slow down and look for the small things in life. You'll never miss the big things. Having said all that I'm also now painting large scale mural works around the world but even in those there are small elements to discover. A hidden story in often subtly added in the reflection in the eye that many overlook.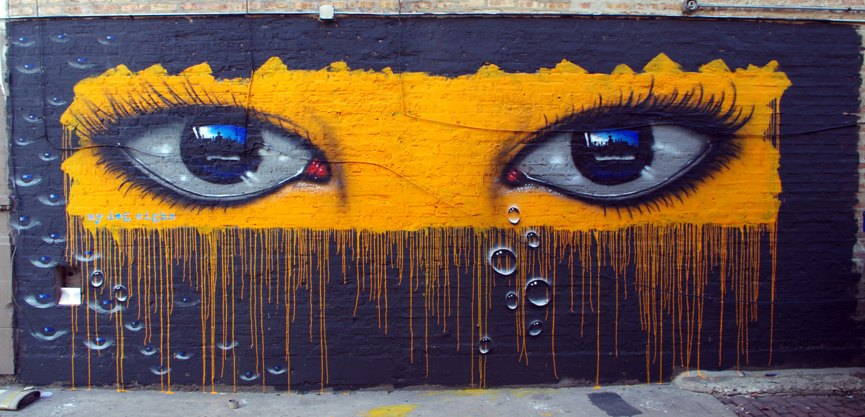 Widewalls: In the context of style and technique, what (or who) is your greatest influence? In the context of your drive to create, what (or who) is your greatest inspiration?My Dog Sighs: The purpose of the act of Free Art Friday is my greatest influence. It is through constantly repeating the act of giving life to an inanimate object in order that it has the most success of tugging heartstrings and finding someone to love it and take it home that drives me to create in a way that will appeal to that lone person who happens to stumble across it.
Widewalls: Please tell us what excites you the most concerning your exhibition at the Vertical Gallery. Your cans are probably all over Windy City and you are painting a mural, could you tell us something more about your street art adventures in Chicago?My Dog Sighs: The show is an attempt to capture the moments of melancholy the work goes through when left to fend for itself. Cans and discarded old pocket watches (sourced from a closing jewelers in Chicago) nestles in quiet spots, often not framed but resting quietly in spaces constructed to echo the beauty of the street. Yes, of course I've wandered far and wide through the city finding spaces to leave cans and found some beautiful forgotten spaces. Large and small scale wall paintings (four in total) as well as around 30 hand painted wheatpastes sit in a mixture of high profile spots and hidden away spaces encouraging the people of Chicago to expect the unexpected and walk wary of everything beautiful.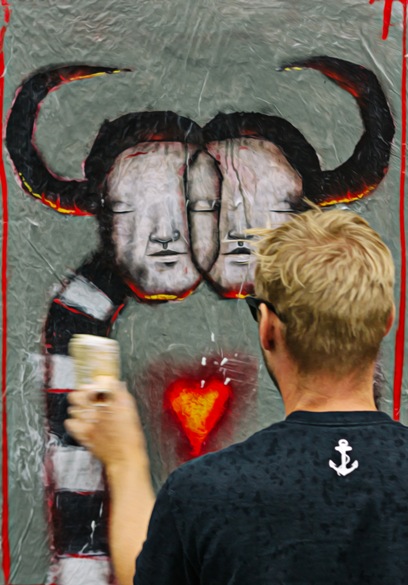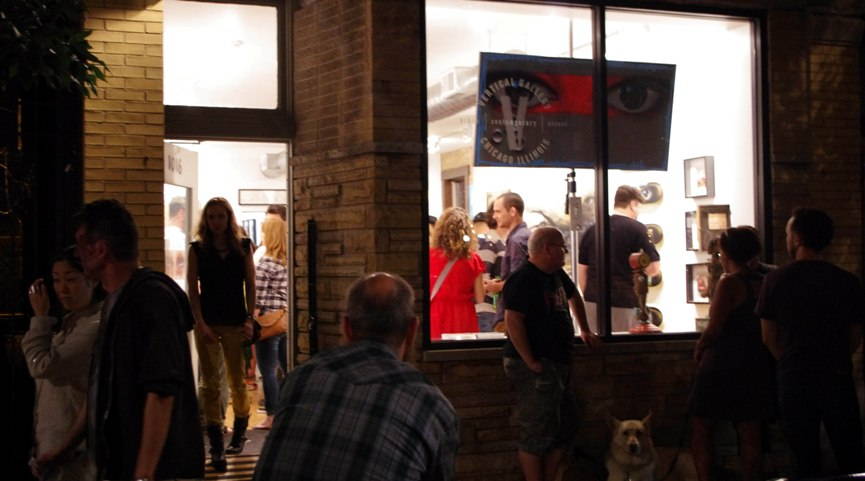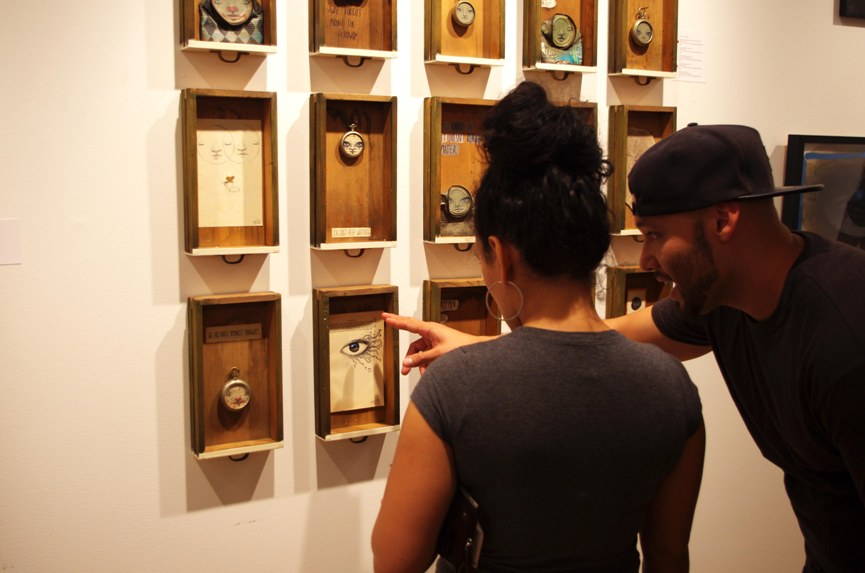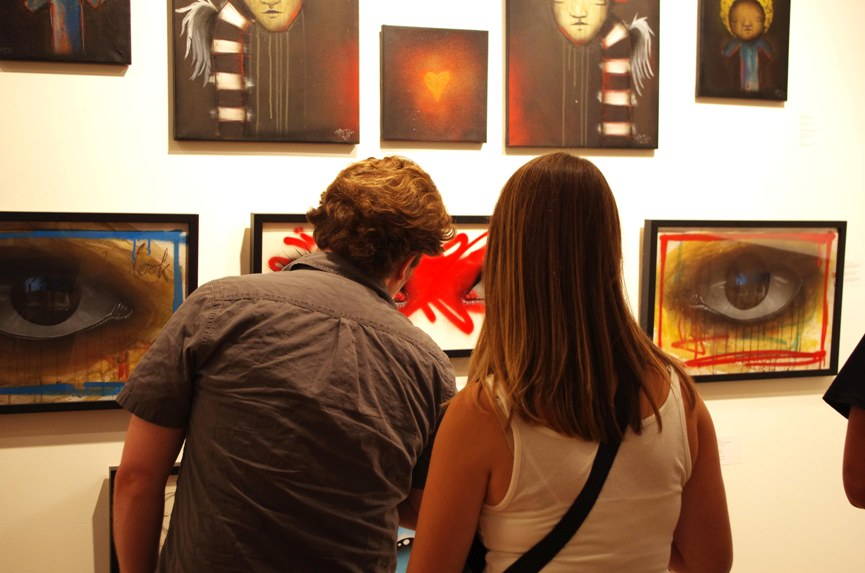 Featured image by Tori Howard.
[mc4wp_form]
Follow These Galleries
Chicago, United States

London, United Kingdom