Italian Artist Tellas is Showing Extreme Weather at Wunderkammern Rome
Wunderkammern Gallery in Rome prepared for October an exhibition of Italian artist Tellas. His work belongs to a group of environmentally conscious art, which takes contemporary ecological issues as its core interest. Titled Clima Estremo, the exhibition will showcase Tellas's paintings, engravings, works on textile and paper, installation and video arts where he uses pointed gestures and movement to abstractly show the nature's extreme conditions.His artworks moved from more serene depictions of abstracted nature to creation of convoluted vortexes of line and paint referential of a problematic situation our environment is in today. Tellas's works with repetitions, purification, and abstraction of motifs and forms do not convey his political and activist stances directly, but allow viewer to reach them through meditation on his poetic pieces.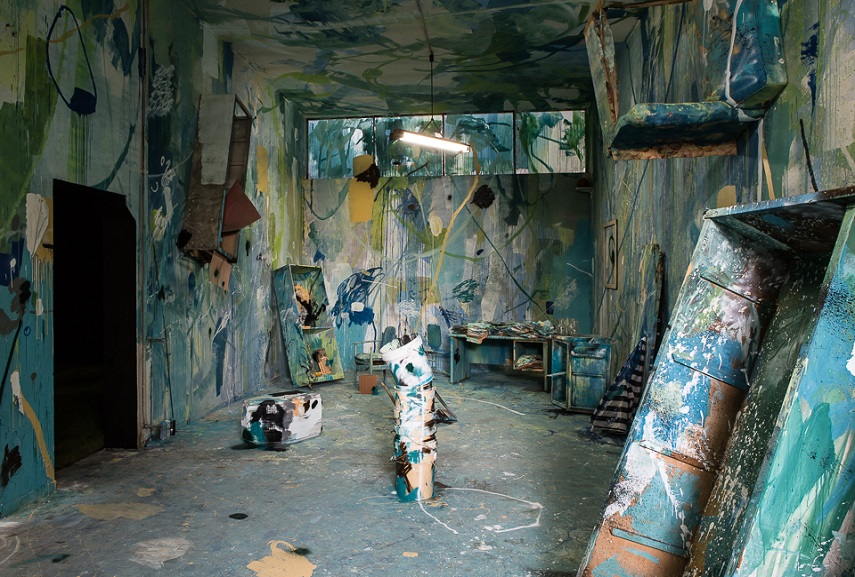 Italian artist Tellas Comments on Nature through Abstraction
Tellas creates his work in different media and forms, but his aesthetics remains recognizable and coherent to some principles whether he paints on canvas, walls, creates installations or video art. His pallet is restricted to few colors and their shades, rarely going into color experimentation which would transgress this principle. Experimentation usually takes place in form, and abstract rendering of nature in which he seeks to depict forces working behind nature's complex dynamics. Inspired by his home land Sardinia, Tellas transforms its harsh landscapes into poetic artworks. His executes his pieces with meticulous attention to details, and often situates his work in urban contexts. By confronting our created environment with nature, Tellas creates a dialogical unity between these positions.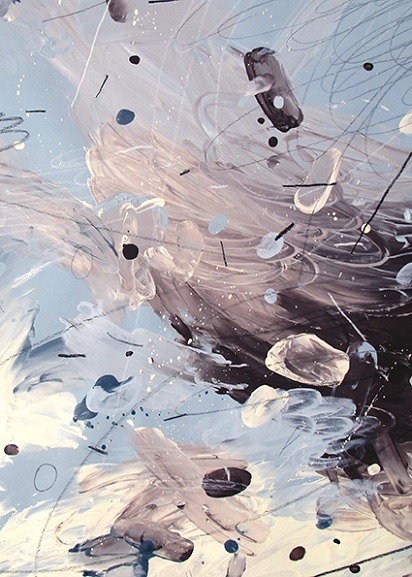 Clima Estremo in Wunderkammern
With Clima Estrmo Tellas moves into a novel sphere of research that is focused on extreme weather conditions and human influence on them. As many scientists worldwide caution about this issue and numerous conferences are staged where climate change is discussed, Tellas joins the conversation with his art pieces reflective of such problems. Climate change has become one of the urgent issues we are faced with today. Disconnectedness of contemporary societies from nature is one of the main reasons so little has been done to stall its deterioration. Tellas' exhibition is an artistic journey that calls for a more intimate relation with our environment. Violent gestures and jittery strokes on Tellas' works suggests the unpredictable and often frightening conditions climate changes can inflict on us, but soon the tone of the show changes through pieces that invite us to create a more considerate rapport with nature. A balanced and harmonious future is possible, if we manage to find the similar balanced relationship with the world we live in.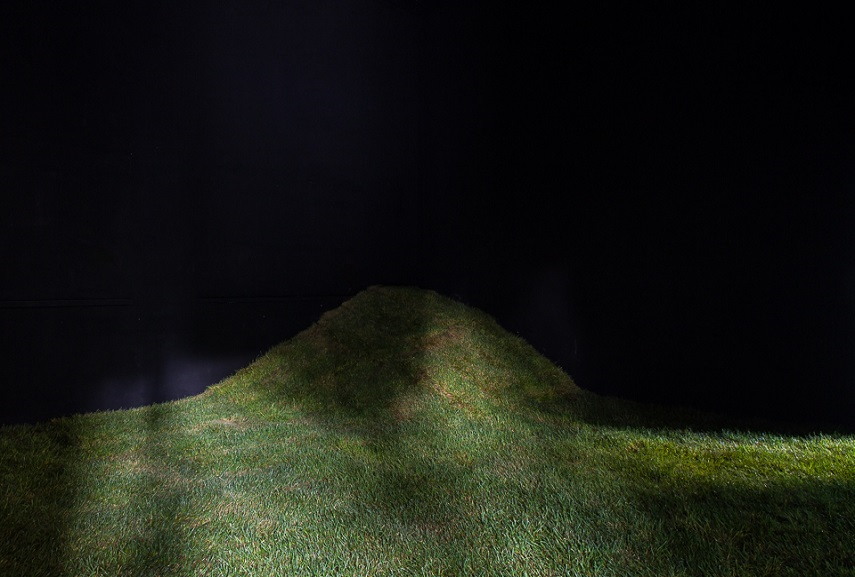 Tellas and Clima Estremo Details
Tellas belongs to a younger generation of artists. He was born in Cagliari in 1985 and holds a degree in Visual arts from the Academy of Fine Arts in Bologna where he was introduced to Urban Art. Currently, he lives and works in Rome. In 2014 Tellas was listed as one of the 25 most interesting street artists worldwide by the Huffington Post. His artworks have been exhibited in relevant national and international festivals and art institutions, such as the Venice Biennale (2015), the Bien Urbain Festival, Besançon (2014), Artmossphere, Biennale of Street Art, Moscow (2014), La Tour Paris 13 Project, Paris (2013), and Le 4 mur Festival, Niort (2012).
The exhibition Clima Estremo will open at Wunderkammern, Rome, on 15 October, and will run until 19 November, 2016. A limited edition of silkscreens will be released on occasion of the exhibition. In collaboration with Outdoor festival, an indoor site-specific installation entitled Punti di Vista will be on show at the Ex Caserma, via Guido Reni 7, until the 31st of October.
Featured images: Tellas -Ritratto, 2016; Tellas – Impressioni (detail); 2016; Tellas -Clima Estremo Invitation; Tellas – Winter Reaction (detail), 2016; Tellas – Punti di Vista, Outdoor 2016. All images courtesy of Wunderkammern Gallery.
Follow These Galleries
Rome, Italy

Bologna, Italy