Impronte Festival 2016 Unites Italian Street Art with Salvatore Ferragamo
In the last couple of years, we have been witnessing the rise of Italian street art scene and the breakthrough of a number of Italian street and urban artists on international scene. For all true street art lovers, wonderful news come from Italy, from the town of Bonito, Campania, where a celebration of Italian street art will transform this small town into an Italian street art capital. Conceived and realized by Colettivo Boca, and with the contribution of Museo Salvatore Ferragamo and Comune di Bonito, the festival titled Impronte will bring together some of the most significant Italian street artists. The festival celebrates its first edition, and it is inspired by Salvatore Ferragamo, the famous designer and craftsman who was born in Bonito.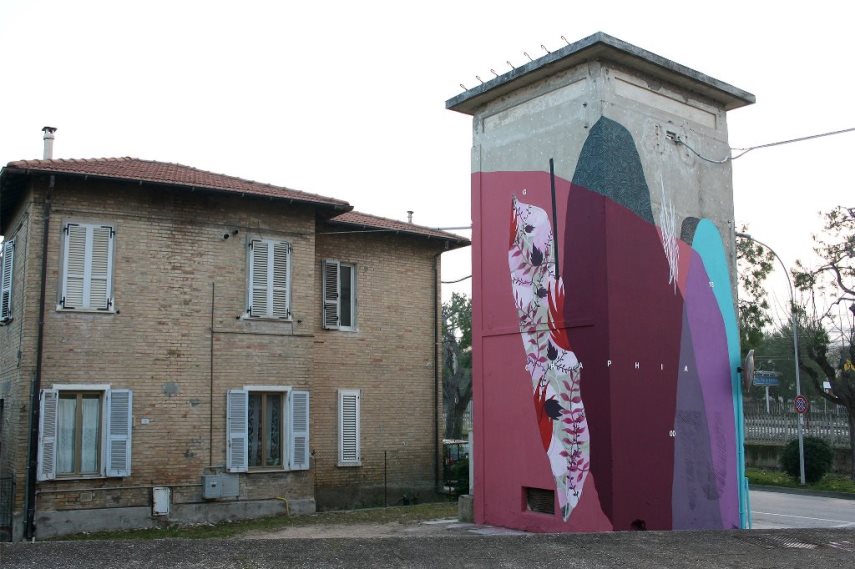 Who was Salvatore Ferragamo?
Salvatore Ferragamo was a famous designer and craftsman born in Bonito, in 1898. He died in 1960, in Florence. The biography of this legendary designer is simply fascinating. Ferragamo moved to the United States when he was only 14, where he began working in a footwear company. When he was quite young, he went to Hollywood, where he opened the Hollywood Boot Shop, and soon started creating shoes for Hollywood celebrities – local press called him "shoemaker to the stars". Despite turbulent political period he lived in (Great Depression, Mussolini's Italy, World War II), Ferragamo managed to maintain his successful career. Back in Italy, he created some of his most popular and widely imitated creations, such as the cork "wedges". After the war, Ferragamo became one of the symbols of a rapid Italian reconstruction and development.  Those were the years when he created the metal-reinforced stiletto heels that were made famous by Marilyn Monroe, gold sandals, and the "invisible" sandals with nylon uppers. After his death, he left more than 14,000 models of shoes and more than 400 patents – all of them now kept in the Salvatore Ferragamo Museum, in Florence.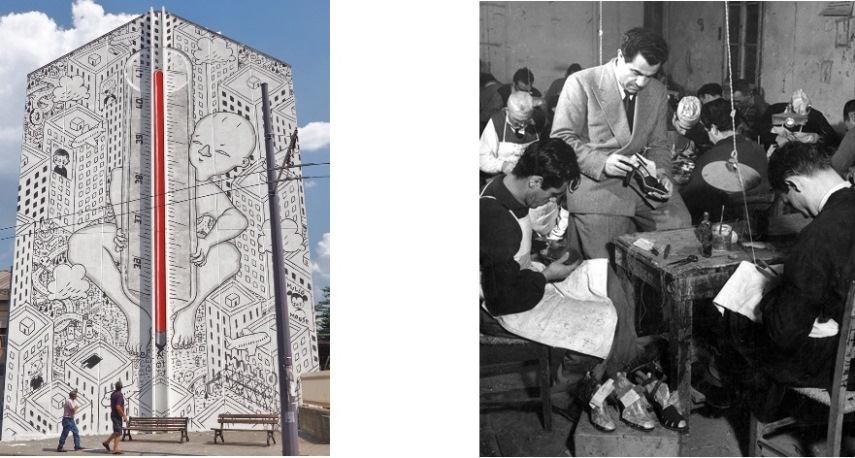 Impronte 2016 – Participating Artists
Impronte is dedicated to Salvatore Ferragamo, and his famous five historical shoes (which actually represent the very best of Italian design) will be exposed in a dialogue with five artworks made by five street artists. Those artists are Gola Hundun, Millo, Milu Correch, Tellas and Giulio Vesprini. As Impronte is inspired by paying homage to the life and art of Salvatore Ferragamo, all participating artists are using shapes, patents and materials, in some way characteristic for Ferragamo's work. Gola Hundun approaches with her well-known research of the rich animal world; Millo presents artworks characterized by black and white color, and his unique graphic sign; Milu Correch explores the representation of woman image with floral elements; Tellas creates works that are associated with nature; Giulio Vesprini, on the other hand, uses geometries and the wise dosage of colors. All these artworks will perfectly contribute to a dialogue with rich heritage of Salvatore Ferragamo.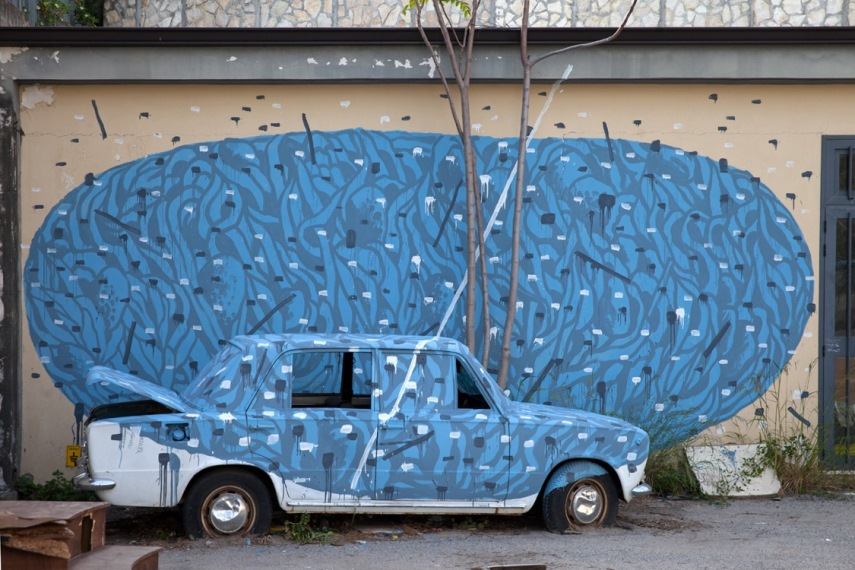 Celebrating Italian Street Art in Bonito
The whole Impronte 2016 project is divided into two phases. The first one will see the five street art interventions in in the center of Bonito. This phase will last from May until August 2016, and it will be a true celebration of Italian street art. The second phase will start immediately after, and there, the design will be the main protagonist with an exhibition presenting five historical shoes from Museo Salvatore Ferragamo in Florence. The exhibition of Ferragamo's shoes will take place in the spaces of the Convento Francescano di Bonito, while the shoes will be exhibited together with the works created by five street artists. Finally, both phases will be accompanied by a series of supporting programs, such as workshops for children and kids, an exhibition of street art, talks and projections. Impronte 2016, a festival you shouldn't miss, begins on May 16 and last until August 31, 2016 in Bonito, Italy. The festival will be realized by Collettivo Boca.
Featured Images: Milu Correch – Alicia Duerme, Mechelen Murt, 2015, Belgium; Gola Hundun; Giulio Vesprini – CerchioG20, Terni 2016. All Images courtesy of Colletivo Boca.