Jace and Gouzou are back
Jace still takes his famous and incredibly cute anthropomorphic character Gouzou to meet people around the world and we simply cannot get tired of him. Initially celebrated in Reunion urban space, Jace's frequent trips have brought his character to Paris, New York, Barcelona and especially in Le Havre, birthplace of the artist Jace, where Gouzou is quite common. The two roam the globe for over 20 years.  Jace and Gouzou are now back to the gallery Mathgoth in Paris where the artist is having a new solo show "DiptyQ" from May 16 to June 28. Through thirty pieces, Jace brings naive and funny anecdotes of his always playful character that we love so much.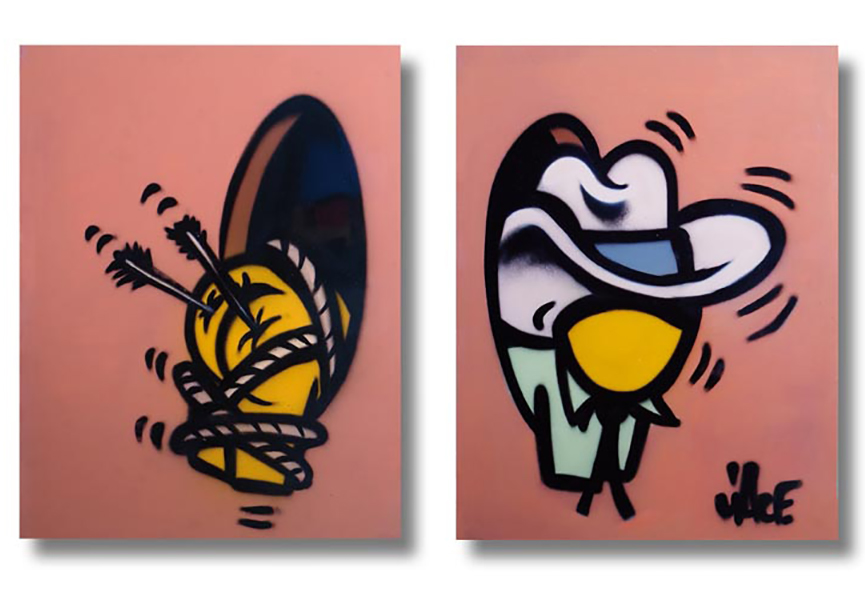 Gouzou
Designed according to the principle of clear line, Gouzou is single figure drawn without the features of the face, hands or feet. Gouzou is little round man drawn as a simple silhouette. Since 1992, the character owes its fame because of its humorous nature staged and integrated into the surrounding space, including wall posters. We love Gouzou so much because each of us can easily identify with him. He is so cute that the design of the character was used by one Chinese clothing brand without any authorization of the artist which is why Jace took the company to court to prove his paternity.
If you are a fan of Gouzou, DiptyQ is a must see.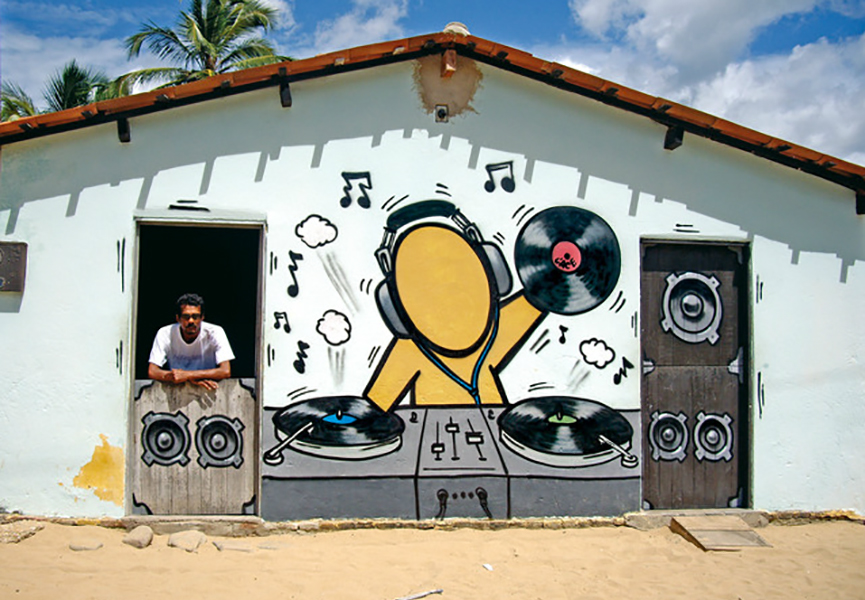 About Mathgoth
The success of the 400ML project in 2008 led Mathilde and Gautier Jourdain to create an art gallery. Present on the Internet since 2010, they invest places 5-6 times a year to organize their exhibitions. They work with two ideas in mind: to support artists and provide the means to collect. Since September 2012 Mathgoth gallery releases limited edition lithographs, with which each event is enhanced. Since June 1, 2013, the gallery moved to the heart of the 13th arrondissement of Paris, a district of the city where street art has an important place.