Jacques Pugin at Galerie Esther Woerdehoff
The remarkable pictorial quality seen in the photographic work of Jacques Pugin certainly places him among the most brilliant contemporary photographers. His originality makes his art stand out in the sea of images exploring the effects of human behavior on nature. The choice to intervene directly onto the photographs results in giving them a symbolic element and embedding a personal touch. Two of his most noteworthy series will be presented in Paris, belonging to different topics, but the same vision.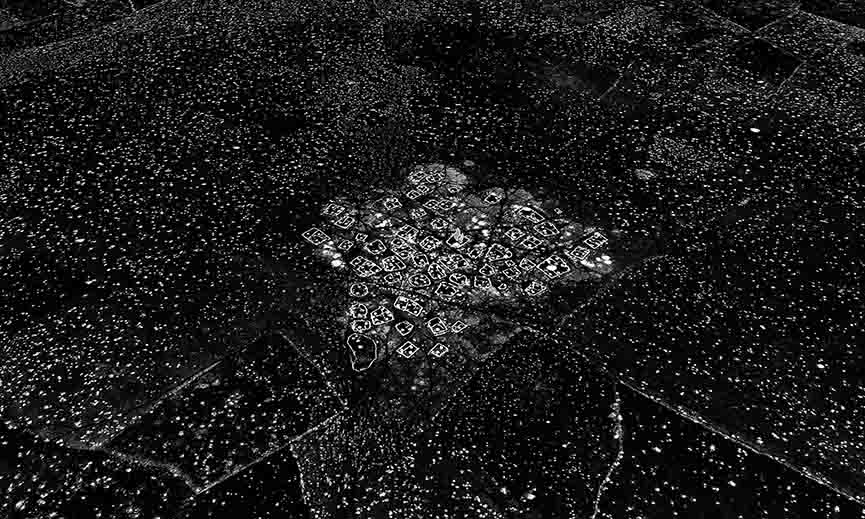 Les Cavaliers du Diable
The Knights of the Devil takes the name from the Janjawids – a terrorist group in Darfour, Sudan, who slaughtered the population and burned down villages, leaving this already poor area in devastating conditions. The lack of access to this region makes it impossible to know what is going on, so the photographer decided to explore the images taken by satellites of Google Earth, millions of kilometers above. By transforming these ordinary mappings in black and white and inverting them into negatives, they manage to highlight traces of barbarity and the remains of houses and estates. Pugin is famous for his love of light painting technique, so it is no surprise these images are visually appealing and decidedly graphic, using illumination to depict terror and destruction and send a strong political and human message.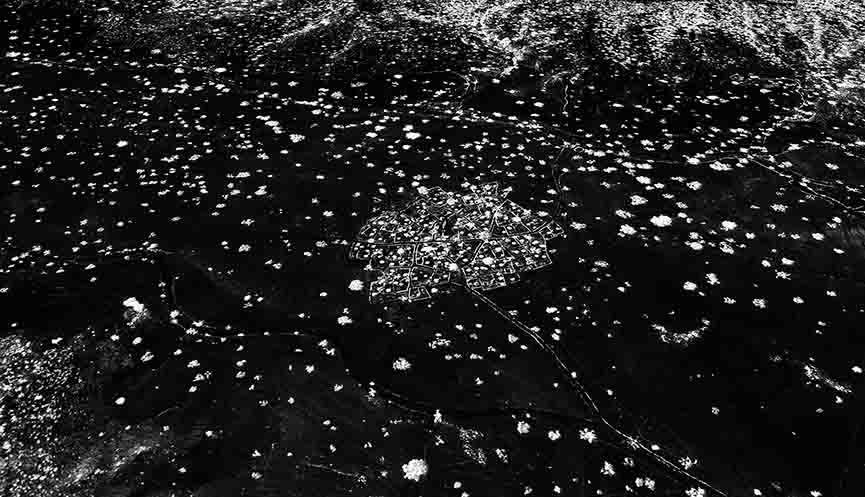 Sacred Site
The Sacred Site series was created during a period of over thirty years. It, too, borrows the name, from the Australian aborigines, who tried to protect their sacred places by surrounding them with enclosures. Appealing in colors, and with a determined focus on the objects, these images were the result of Pugin's travel around the world, in search for deserted places in nature. Documenting different cultures, sciences and religions, he shows physical places of emotion, spirit and belief, giving off a recent human presence. These works explore the rocky relationship between nature and man, metaphorically showing these sites amongst the vastness of nature, depicting its littleness. As the traces of nomadic dwellings appear, so do new reflections on time, space and the invisible streams of past and future.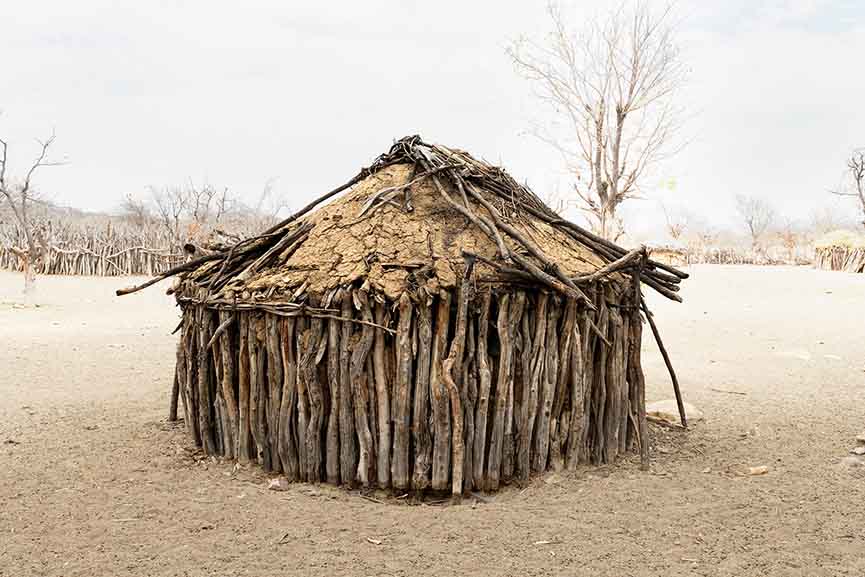 Jacques Pugin
Jacques Pugin is a Swiss photographer. Considered one of the forerunners of the light painting, his work mainly focuses on this technique, as well as photo manipulation and experimental photography. His series Graffiti greffés from 1979 was exposed worldwide. In his images, he also uses collage and video. His oeuvre includes La Montagne s'ombre, a striking series dedicated to Swiss mountains, as well as a series of 60x50cm polaroids. His work is regularly published and has been exhibited many times, especially at the Musée de l'Elysée in 1987 and 2009 and at the Center for Photography in Geneva, which he co-founded. He mainly photographs nature, having a special approach and playing with light and color. The Galerie Esther Woerdehoff in Paris will host Jacques Pugin: The Knights of the Devil and Sacred Site from February 10th until March 14th, 2015.
Coming from a different angle, James Turrell is another artist who uses sheer light as a medium. Read about his fantastic Australian exhibition here!
Don't miss all the exciting upcoming exhibitions! Sign up for My WideWalls today!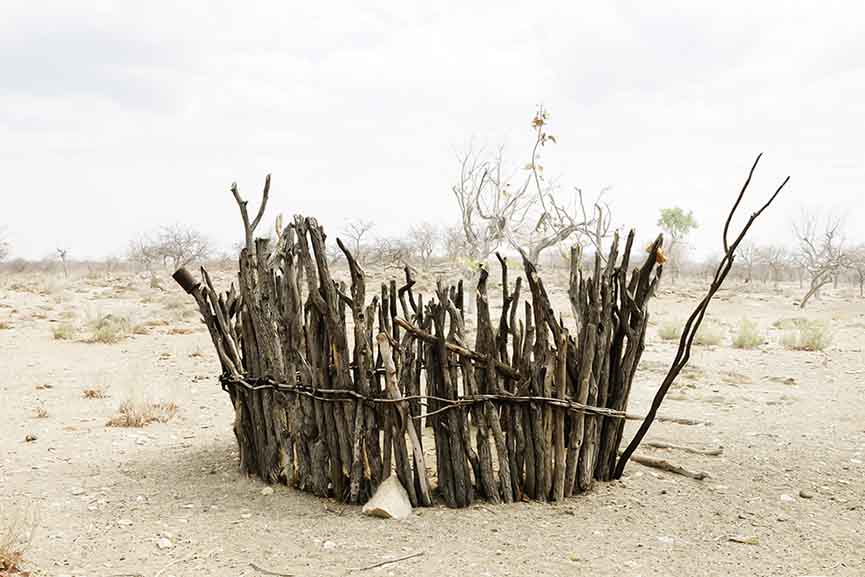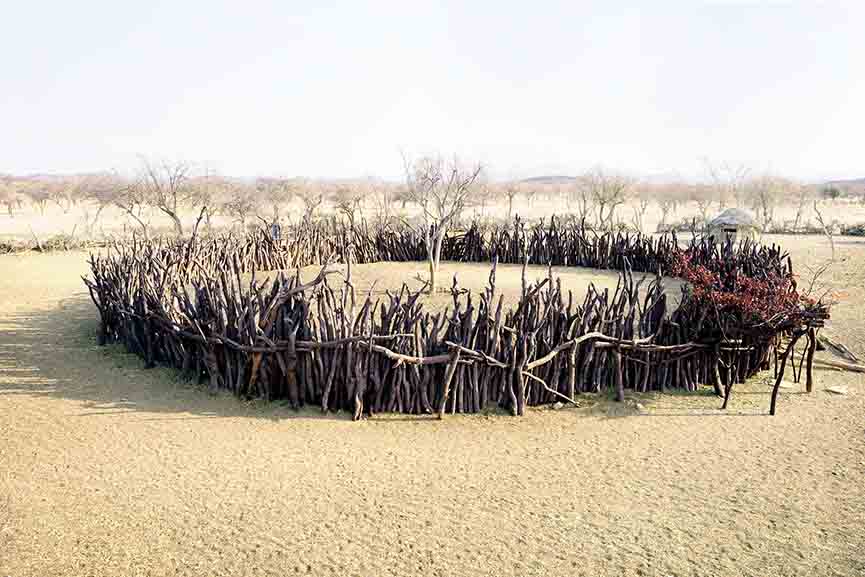 All images courtesy of Galerie Esther Woerdehoff.
[mc4wp_form]