James Charles Exhibition Portrays the Flamboyant and the Frightening in Consumerist Culture
It's almost a cliché saying we are all living in a consumerist society and consumerist culture. Although we are aware of that fact, we are still guided by these invisible forces of consumerism. It's not only about buying and selling – it is about the whole machinery of consumerist culture that has been infiltrating in everyday life of all of us (from music, advertising, and fashion to food, travelling, and even art). The issue of consumerism has been an inspiration for many great artists, including James Charles (be sure to read our article: Is consumerist art a relevant critique of contemporary society and culture). This amazing artist creates beautiful pieces (inspired by consumerist culture), that are both colorful and frightening. Joseph Gross Gallery is organizing James Charles exhibition where the new paintings by this artist will be presented. The show is entitled Monstro Eyegasmica.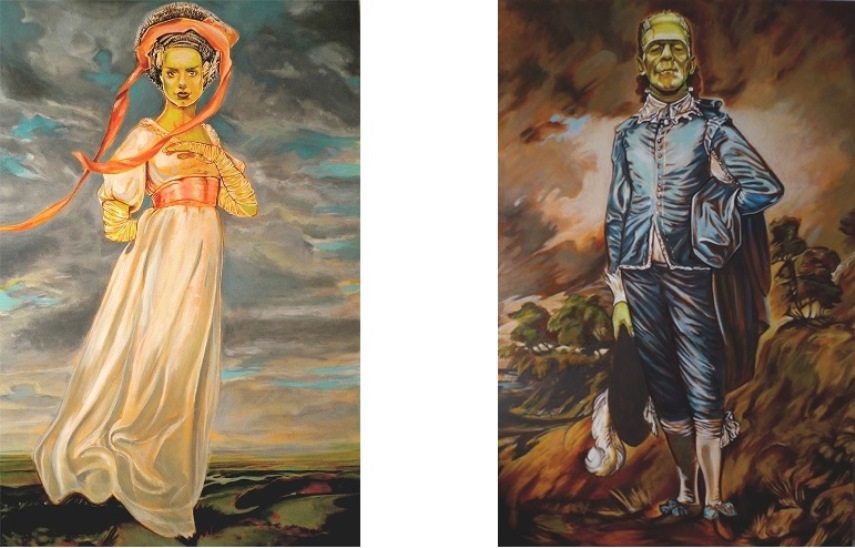 James Charles and Consumerist Culture
Born in Seattle, James Charles lives and creates in San Francisco. He is usually described as mixed media artist, since he uses different artistic mediums in his art. Charles has been exhibited widely – both nationally and internationally – and he has worked with many renowned fine artists. Charles is also a commercial sculptor, creating toy prototypes for the likes of Disney, Mattel, and Hasbro, and he is one of the founding members of the Oyster Pirate Collaborative Workshop. James Charles has been known for creating quite vivid and colorful statements on consumer culture. The latest series made by the artist and that will be exhibited at Joseph Gross Gallery represents a culmination of Charles' previous work. It's a new series of vivid, large mixed media paintings in which the artist combines illustration, painting, and collage-style composition to create works that are at once familiar and unsettling. He perfectly combines pop culture characters with traditional iconography and embodies a sarcastic sense of humor. For example, his Axis Bold as McLove is based on the image on the album cover of Axis: Bold As Love, released by The Jimi Hendrix Experience in 1967. Charles' painting updates the image by replacing Hendrix with Ronald McDonald holding an array of fast food items.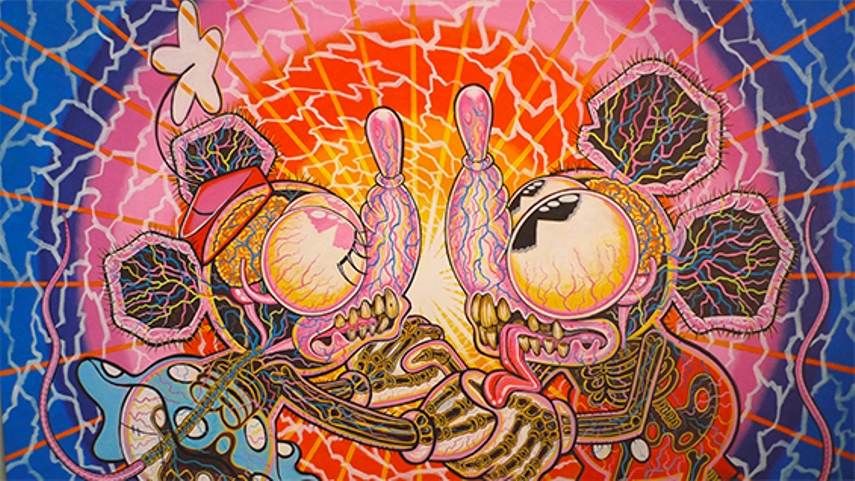 Monstro Eyegasmica
Monstro Eyegasmica will also feature new additions to Charles' ongoing Bank Note Project as well, for which he first gained notoriety in 2010. In this ongoing series, presidents and historical figures on bills are replaced seamlessly with pop icons such as Mr. T, Yoda, and Spock (be sure to check out our article about "Spocking" Canadian money). Charles transforms actual United States bank notes into works of art using ink identical to that used to create five dollar bills. This project is quite political: by transforming these bills, Charles puts a wrench in the recirculation process and declares that these bills are no-longer currency, but art.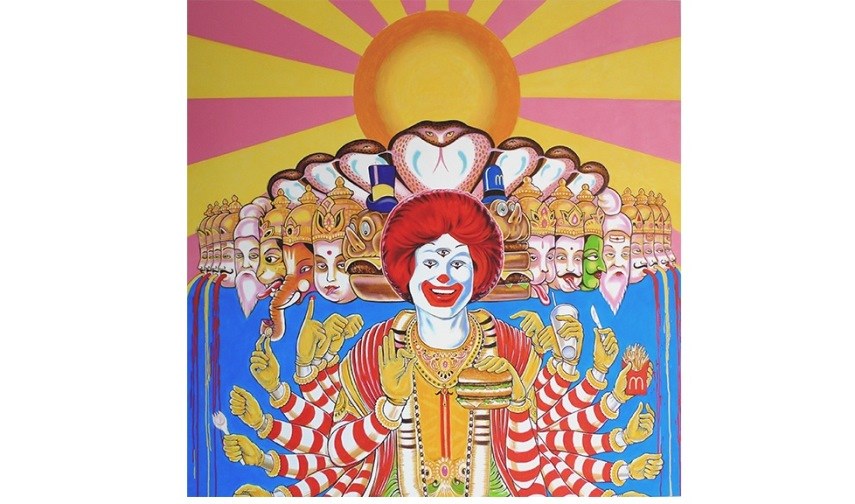 James Charles Exhibition at Joseph Gross Gallery
Joseph Gross Gallery is located in the Chelsea art district of New York City (so be sure to check out our article about best Chelsea restaurants). The gallery is the second New York space founded by Joseph Gross, a dealer working in both primary and secondary markets since 2005. A perfect art space for James Charles' solo exhibition, so be sure not to miss it! The Monstro Eyegasmica show will be on view from November 5 until November 25, 2015 at Joseph Gross Gallery in New York City. The opening reception will take place on November 5, 6-8pm.
To be informed about upcoming exhibitions, sign up for My Widewalls! It's free of charge!
Featured Images:
James Charles – Axis Bold As McLove, detail
James Charles – Hot Rod Lincoln
All Images courtesy of Joseph Gross Gallery.