Artist of the Week - James Reka
There are many artists who work both in their studios and paint on walls, and it seems that most of them start from studio work or do smaller projects, only to find themselves working outside, making murals and drawing graffiti. The ones who combine street art with studio work usually have particular reasons that always make them go back to the streets and return to the thing they love most, and that is the freedom and the excitement that follows work of a street artist. But with James Reka, things turn out to be a bit different. Reka is open about the fact that painting, meaning studio work, is what he feels true passion for. And that is one of the reasons why he is our new Artist of the Week! The pathway of the Australian artist is the one from Reka One to James Reka – from a young vagabond keen on street art, to a rounded artist, a painter inspired by certain styles and fully aware of his desires and priorities. It could be said that this path is completely natural, in terms of developing one's artistic preferences and means of expression parallel to growing up and maturing. Of course, this doesn't mean that he is done with street art for good, but simply that his practice has made him come a long way, to finally start finding himself in the sea of possibilities and confusion, related to art.
Surrealism, Abstraction, Cubism
It is hard to decide if Reka's art belongs to surrealism, abstraction, or a special, contemporary form of cubism. The subject matter is always somewhere in between, depicted in a manner suggestive of geometric abstraction; and there is always this apparent reference to a refined form of cubism, with elements that diffuse light into color, like a prism. Both his murals and paintings illustrate a world where the flatness and the multiple perspectives meet, transforming the image into abstract sceneries, sometimes even reminiscent of de Chirico's eerie landscapes (they often include some architectural elements typical for de Chirico, such as arches, pillars, etc., although the long shadows will most likely not be found in Reka's paintings). When it comes to portraying people, it is often hard to decide whether the character itself is from another world, or whether Reka's interpretation of the subject is "outside of the norm". Whichever point of reference you choose, you will find that Reka's style reflects in many others, but somehow always stays unique, fresh, forming a new vocabulary that dialogues with the audience in a new language. It always seems that what James Reka is showing us is just a tiny portion of the world that he is imagining, and we are always happy to see more.
Into the Mirage
So now that we're mentioning seeing more, it seems like the right moment to tell you the good news – you won't have to wait long, to see new works by James Reka. The Parisian Mathgoth Gallery will host a promising exhibition of Reka's works, titled Mirage, and it is opening tomorrow! The opening reception is scheduled for Saturday, April 30th, from 4 PM, and James Reka will be there to welcome his audience. The exhibition will last until May 21st, 2016, so if you don't think you can make it tomorrow, you have 3 more weeks to pack your bags and hit Paris. In case you're wondering what to expect, you can read all about it here on Widewalls, and here's just a teaser: Cubism getting the upper hand over Surrealism, which revealed the mirage as a curve towards abstraction.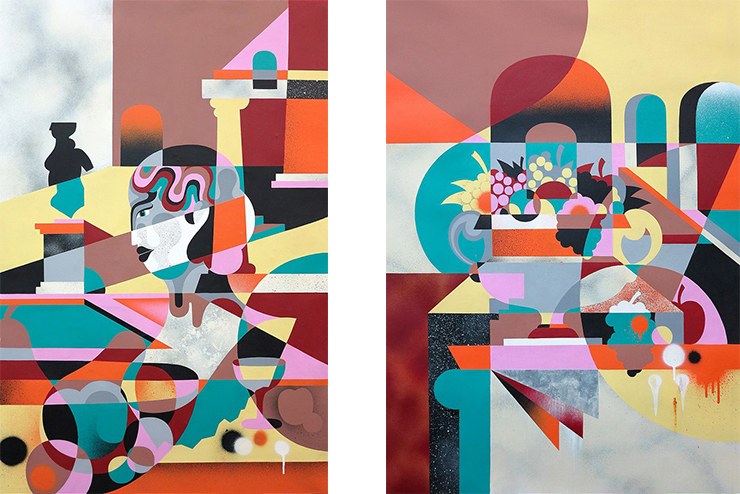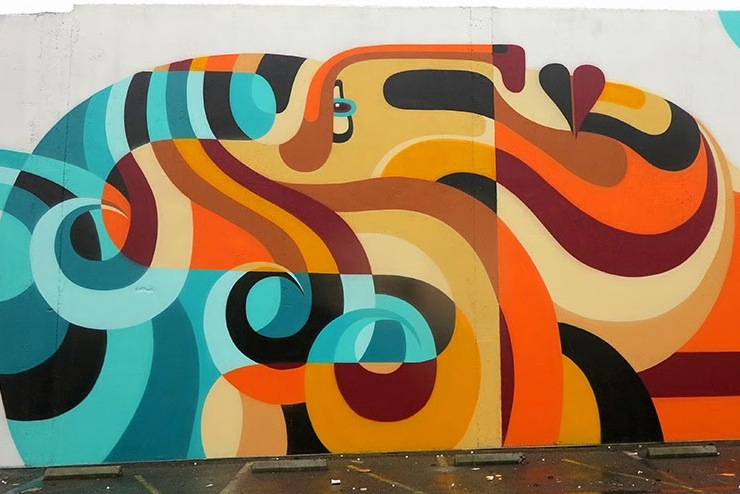 Featured images in main slider: James Reka portrait, photo credits Butterfly Art News; James Reka in front of his mural, via arrestedmotion.com. All images used for illustrative purposes only.