UNTOLD Stories from Berlin
Backwoods Gallery will soon present new works by the contemporary Australian born, Berlin based artist, James Reka. Reka's art is described as a paradox between sharp design and graffiti, held together with a fuse of passion and spray paint. In his first Australian exhibition since relocating to Europe, Reka explores the changing color palette and textures of his new home in Berlin. UNTOLD is an exhibition comprising large paintings on linen, found objects and sculpture, inspired by his observations of Berlin society as it stirred from its winter hibernation. The opening will be held on June 6. The exhibition is free and open to the public for viewing until June 15, 2014.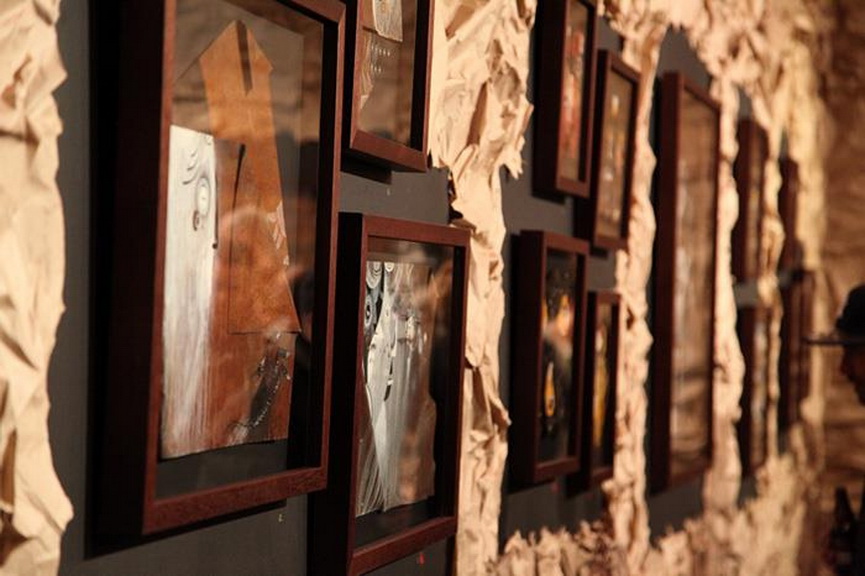 Routine
Last year, following an acclaimed exhibition in San Francisco, which culminated in the iconic Peace mural and an energetic contribution to Miami Basel, Reka returned to a Berlin in the middle of winter. With the city in hibernation, Reka fell into a routine of people watching, observing the passage of time and searching abandoned factories and military bases for found objects.
Inspiration
His observations and the objects that he found along with a series of photographs that he shot during Berlin's transition from winter to spring became the inspiration for UNTOLD. The collection tells the story of changing seasons against a backdrop of abandoned factories, rooftop painting missions, gritty streets and underground parties. It is a celebration of life in a city stirring from hibernation, of cherry blossoms and of society taking to the streets.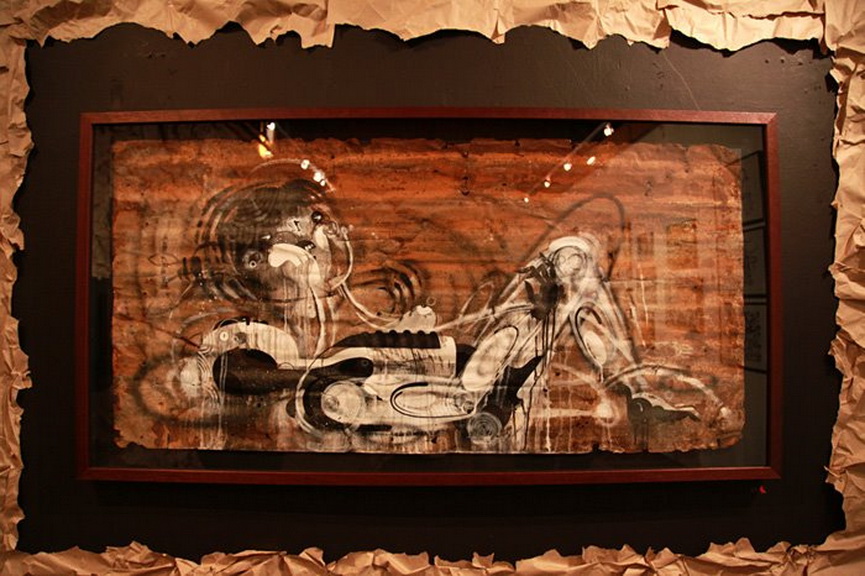 About James Reka
James Reka's origins lie in the alleyways and train lines of Melbourne's inner-suburbs where he spent over a decade refining his now-emblematic aesthetic. On the streets, his characters adorn the walls of cities around the world from Japan to Milan and Paris to Brooklyn. Reka has presented solo shows in Sydney, Melbourne, San Francisco and Denmark, has exhibited at the Royal West of England Academy (RWA) in Bristol and has participated in Stolen Space's 7th Anniversary Group Show in London as well as pieces appearing in New York, Munich, Denver and Cologne exhibitions. His works have recently been acquired by the National Gallery of Australia for their permanent collection, cementing Reka's place as one of Australia's most respected contemporary street artists.