One of the Leading Pop Artists James Rosenquist in Exhibition at Judd Foundation
Judd Foundation is introducing with delight a third in the series of exhibitions at 101 Spring Street, this time presenting a James Rosenquist exhibition that features very powerful artwork. As an artist that excelled at pop art, Rosenquist's early works will be portrayed and show how the artist managed to create a spectacular oeuvre over the years. The exhibition will show five magnificent paintings and prints captured through time by a famous American pop artist James Rosenquist.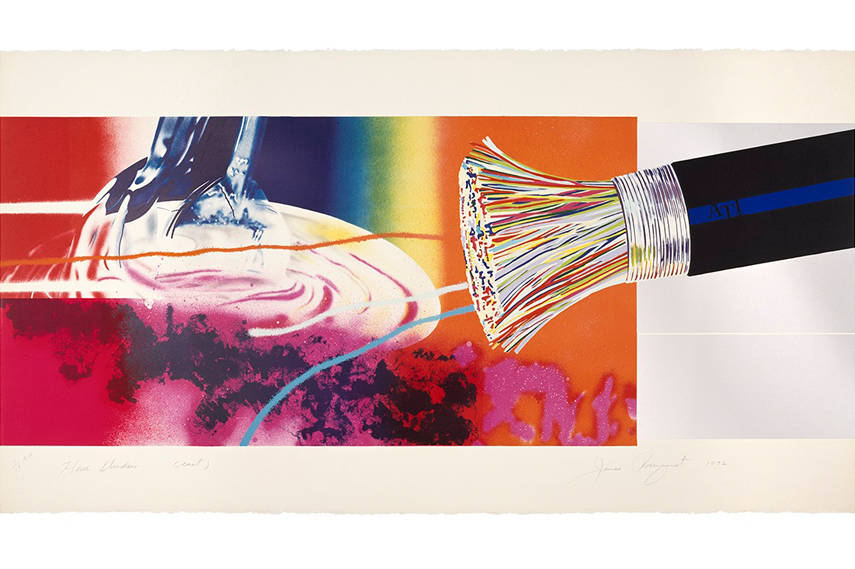 Changing the World
In the 1960's James Rosenquist became a well-known and renowned artist in the area of pop art. In the Pop Art movement, every artist developed their own style that was somehow typical for them. With his background set deep in the commercial art, James Rosenquist had plenty of experience as a commercial artist and billboard painter. He was already creating magnificent art by the time he made Time Dust – Black Hole, a painting from 1992 the size of a billboard. As it can be found in many of his other works, this painting shows common objects and proficiency in the commercial art. Drawing from that experience, the artist made some remarkable artworks for which it can be said that they changed the chronicles of the art and modern art world.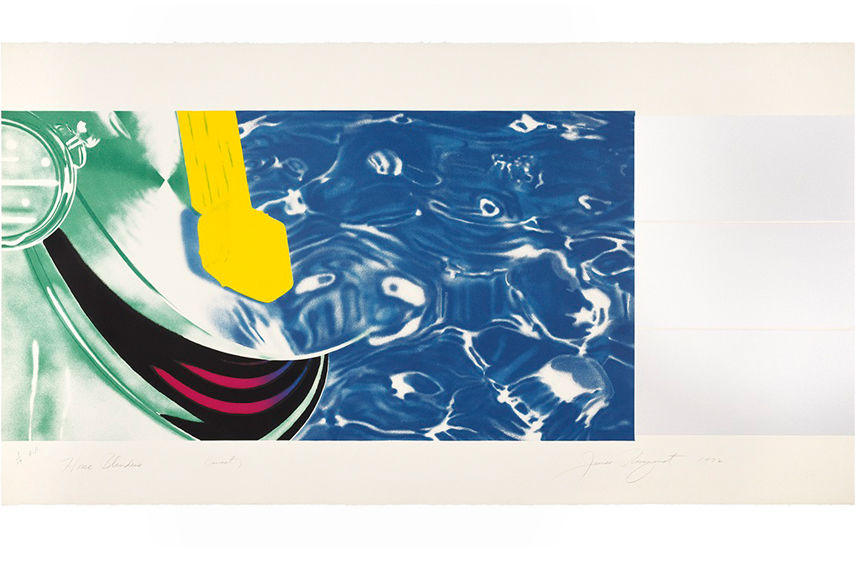 Guiding the Way
James Rosenquist's prints from 1972 Horse Blinders (east) and Horse Blinders (west), are perfect examples of his versatile technique and work he is known for and serve as the Pop Art movement definition. The theme he creates is unquestionably clear so that anyone can relate to the subjects he uses in his paintings to depict their stories. In every of his work, there is seen the application of optical speech, that is perfectly described by the matters at hand. James Rosenquist uses the combination of different mediums to create some intriguing and daring themes, and this made him one of the first recognized Pop artists.

James Rosenquist Exhibition at Judd Foundation in New York
A man that is well–known in the world of art, whose artwork changed the modern history of art with his distinctive style, and guided many others to follow in his footsteps. James Rosenquist exhibition will be held from May 13th to August 6th, 2016 at Judd Foundation in New York, and will be open to the public on Thursdays, Fridays and Saturdays from 1:00pm to 5:30pm. It will be the opportunity to witness some of his prints and paintings that defined pop art that we know today.
Featured Image: James Rosenquist – Yellow Applause, 1966. All images © 2016 James Rosenquist/Licensed by VAGA, New York. Used by permission. All rights reserved.