Clear-Cut Abstract Geometry by Jan Kalab Going to Bogota with Exhibition at Fabien Castanier Gallery
Following the completion of the communist system in Czechoslovakia, when graffiti was not to be been seen in the Eastern world, Jan Kalab, as the pioneer artist of the urban art scene, was pushing over and challenging himself through the time. From nights without sleep around the abandoned train stations to tube lights at police station, the writer career of Jan Kalab has passed through all necessary and typical phases. At the same time expressive and crucial in his approach, this eminent Czech author was creating and still creates on the boundary between experimental and realistic. Jan Kalab, in his new series of work entitled Pulso Chromatico that will be presented soon at Fabien Castanier Gallery in Bogota, Colombia. Going a step further in his smart experiments, Jan Kalab exhibition introduces new forms and gives tribute to the graffiti scene.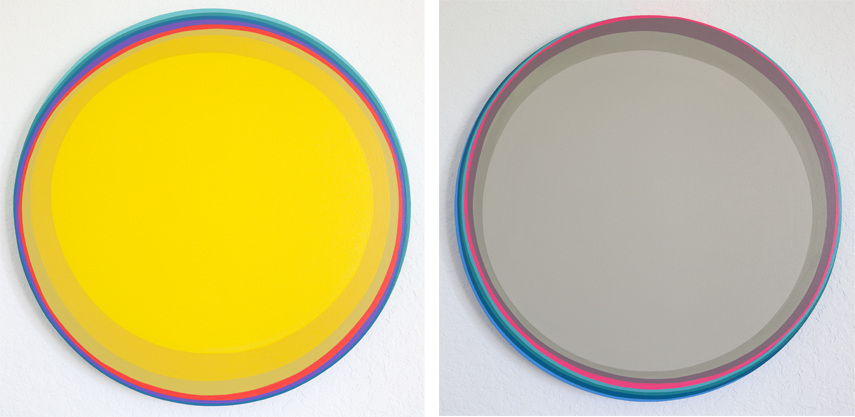 The Path of Evolution
The artwork of Jan Kalab is diverse and polychromatic. Embracing the confrontations with our own limits and the moment when situations are transforming, Jan Kalab creates graffiti, murals, installations and paintings on the verge of exploding. From the very early stage of socially engaged art with DSK – the iconic crew to the Hall of Fame in New York where he was painting the whole car in 2000 with Key and Rome, Jan Kalab activism against the cruel regime was at first sight invisible, but from a broader perspective, his work always had a very perceptible presence.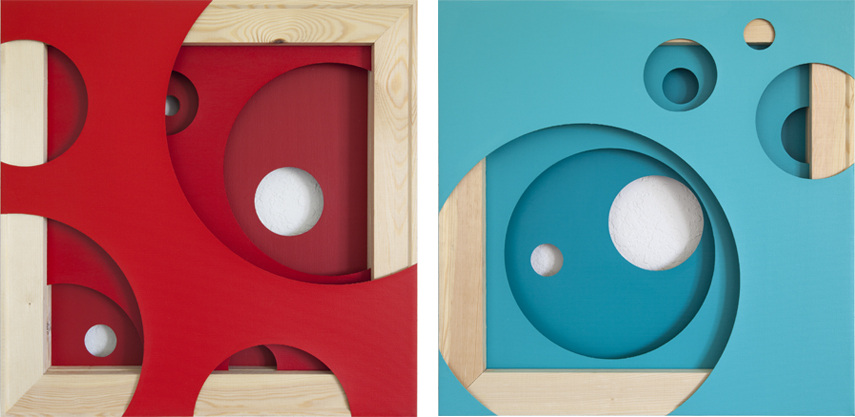 The Poetry of Tension
Overflowing the opportunity to use a space as a canvas, Jan Kalab, whose work was also exhibited in Berlin, creates the tension in perception and ambiguities in his artworks. His compositions are a graphic metaphor where we can feel and identify the tension hidden behind the layers. Led by the clear, expressive tones of blue, red, pink, black and violet and using the imaginary layering and spherical cuttings, Jan Kalab, builds an abstract, 3-D tense paintings. The poetry of his virtuosity hides in his game to present the points where the boundaries are transcended to merge and fulfil each other.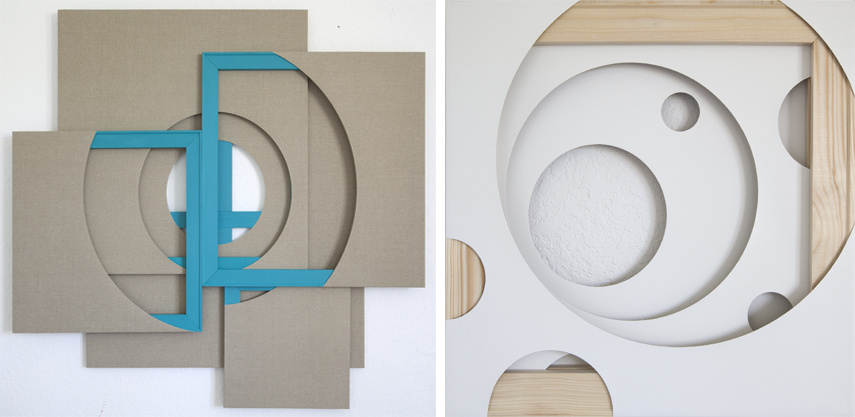 Jan Kalab at Fabien Castanier Gallery in Bogota, Colombia
Using a circle as a base of matter that simultaneously vibrates with the colors, Jan Kalab, in his new series of work entitled Pulso Chromatico, introduces the sensation of waves, without any certain guidelines of direction. Using sophisticated colors and adequate geometry, his marvelous selection of work will be soon presented at Fabien Castanier Gallery in Bogota, Colombia, in what it will be a great opportunity to experience a bit of his extraordinary artistic perception. The reception is scheduled for Thursday, March 17th, from 7 pm. The show will be on view till April 9th, 2016.
Featured images in slider: Jan Kalab – Blue Heron, 2015. All images courtesy of Fabien Castanier Gallery