Jan Saudek: Les Tableaux Erotiques
When contemplating on the artworks of Czech photographer and painter Jan Saudek, the first conclusion is that there is so much more in it than just a depiction of nudes. Even if the image is stripped and cleansed from any narrative, the title suggests us some background story to it. Although some people may find this kind of a visual language a bit kitschy, it does not fail to invoke desired feelings in viewer's mind and heart. Jan Saudek is one of the most prominent figures in staged photography of the last century, earning that attribute through passionate examination of the human body and gestures. He was especially persistent in his studies of psyche of the portrayed subjects through staged environment and situations. Sometimes, it is mentioned that he presented dream worlds inhabited with nude or semi-nude figures, but it is more likely that he created some sort of a chambre libre where libido and Id can act with no restraints from super-ego. His chambre libre is nothing more than a room with bare plaster walls, but carefully populated with elements of the outside world, such as clouds and Prague's landmarks, predominantly items that play an iconographic role. Jan Saudek started his photography career with black and white photography, and only later he re-invented the hand-tint technique which served him as a painterly element in emphasizing crucial moments playing out in front of our eyes. He will make you reassess your attitude towards the beauty of the human body. Jan is not embellishing human figure, but presenting it in its true form which is sublime and beautiful.
Jan Saudek And His Iconography
The most dominant themes in Saudek's works are connected to important moments in life such as growing up, stepping into the adulthood, discovering sexuality, defloration and demystification of the human body. The names of Jan Saudek's works are suggesting ideas behind the visible layers, such as Golden Days of Childhood which is telling us just how protected one can be guarded by the bosoms of a mother. Mythological iconography is often imbued in Saudek's works, only through a modern reading and appropriation as it was done in the example of the ancient myth Europa and the bull. Examination of the human body and its nature is an echoing motif which occupies Saudek's mind. Whether it is a couple cross-examining each others curves or a single subject discovering in solitude the changes arising from the shift into the adulthood, the scenes are charged with controlled eroticism and generated to invoke the voyeuristic nature in viewer's mind.
Jan Saudek And His Safe Room
Jan Saudek created a special atmosphere in his barren room, removing all sorts of distractions from the outer world and allowing his subjects to abandon inhibitions and to act accordingly to their primal instincts. Whether the story is about defloration of a virgin, sexual domination, discovering of sexuality or of a more existential nature, such as a search for the lost hope, the subjects are perfectly serene, not letting us to question in any moment if we are, by any chance, interrupting their moment of privacy, for we are a crucial part of the original intention of Jan Saudek – celebration of life and its diversities incarnated in different forms of beauty.
For more inspiring articles on human beauty, visit our Provoke! section.
To join us in celebration of the human beauty, please sign up for My Widewalls now!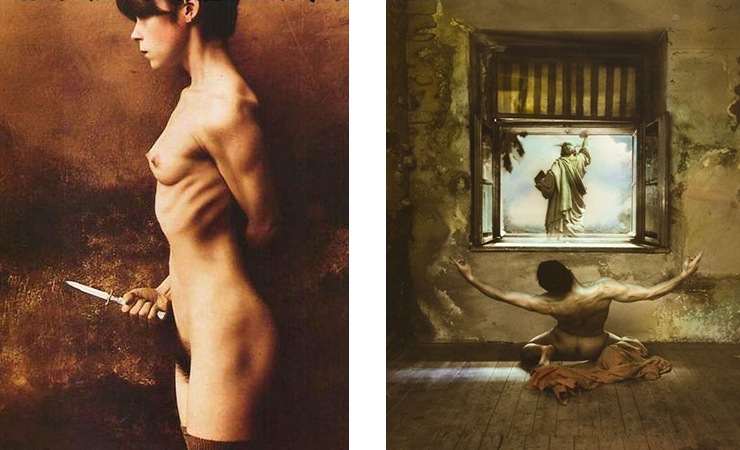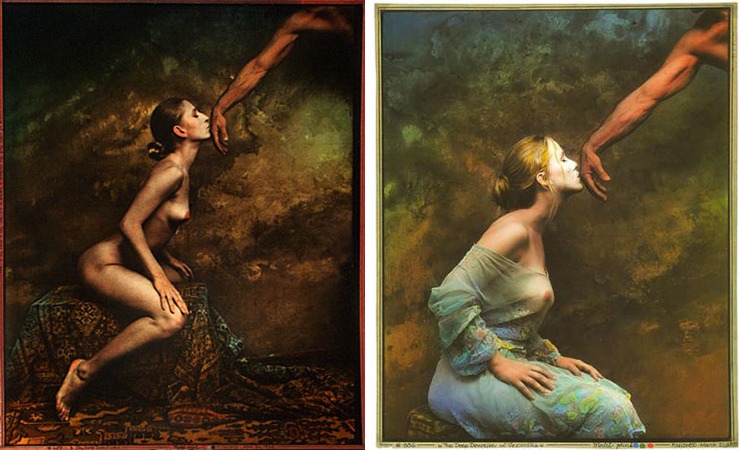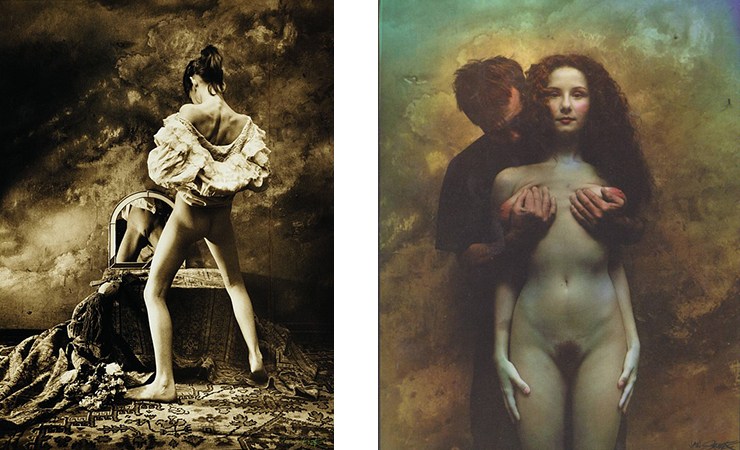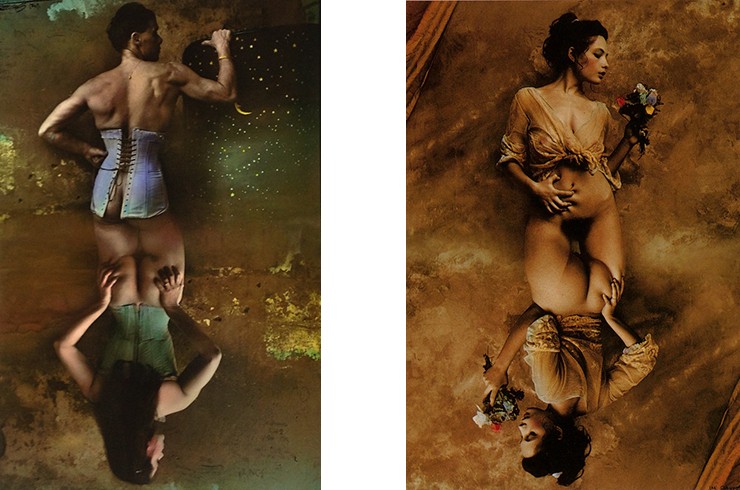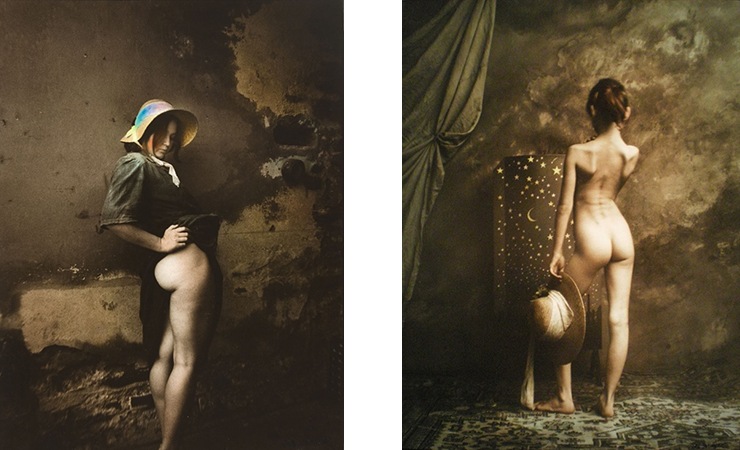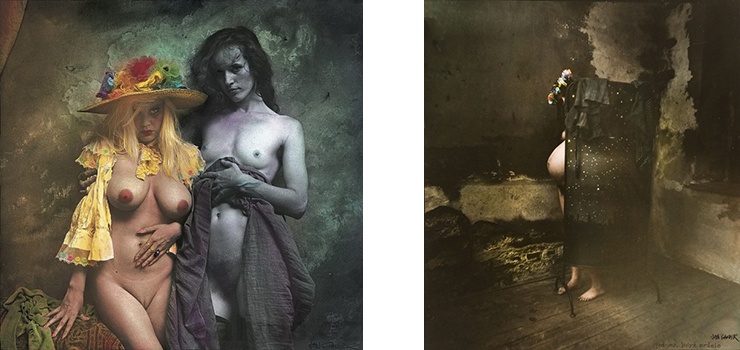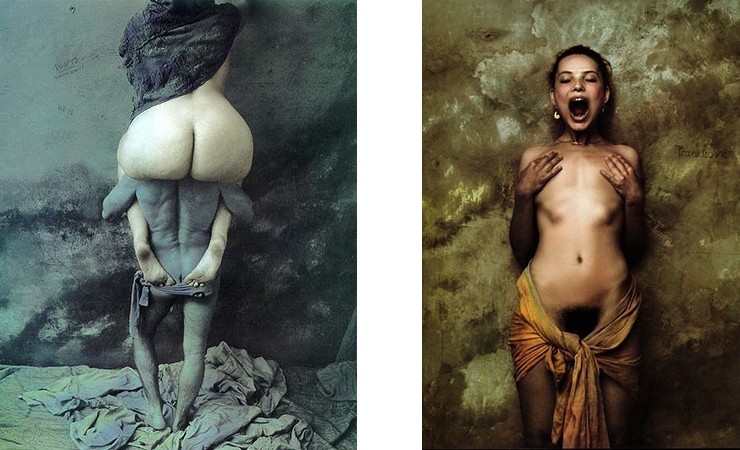 Featured images:
Jan Saudek – Slavic Girl With Her Father, 1998
Jan Saudek – With The Second Daughter From My Third Marriage
Also in slider:
Jan Saudek – Those Golden Days of Childhood
Jan Saudek – Marta
Jan Saudek – The Holy Russia