Jana & JS: Forget the Outside
"What is done in love is done well", Vincent Van Gogh once said it to the artists. There is no intro that could in a better way begin the story of this utmost collaboration. She is Austrian. He is French. They've fallen in love in Madrid and, mixing portraits and architecture, painted their first wall in Paris. Now, their outdoor work and murals can be seen in London, Moscow, Spain, Eastern Europe and China, and they have exhibited in Australia, USA, Russia, Spain, France and Austria. They are Jana Balluch and Jean-Sebastien Philippe, that is to say Jana & JS.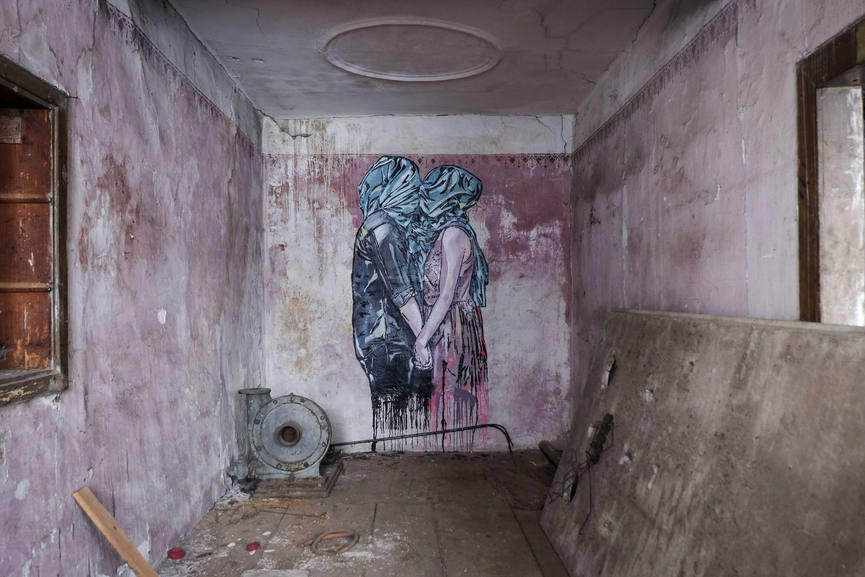 The Way They Do Art
The way of expression for this duo is complex and precise stencil technique, all the more refined over the years. They work with acrylic, ink, pencil, and spray paint on wood, glass, metal, canvas or paper. To display their works, they choose old materials that are showcasing the passing of physical time and history. They have made their art in unexpected spaces by printing stencils on public infrastructure or on the semi-finished/dismantled products/spaces such as the train tracks, old buildings, poles, pieces of concrete, old trucks, wood piles…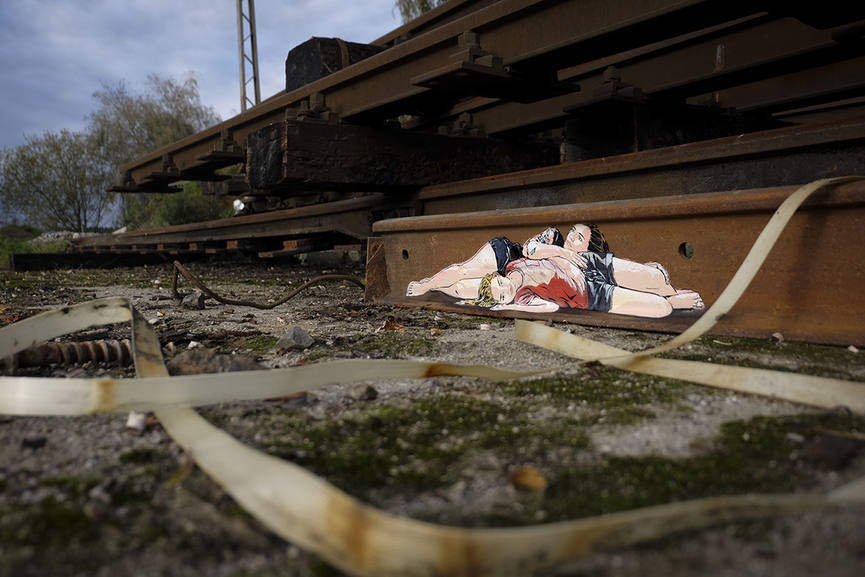 The Virtuosity of Jana & JS
The way Jana & JS incorporate their art into their surrounding is truly gripping. They are deeply inspired by every place they travel to, deciphering the social meaning in unforeseen aspects of urban landscapes. But what is the most striking part in their works are not panoramas themselves, but people with their existential uneasiness. They have the unique way of relating people, their emotions, desires and concerns with their environment.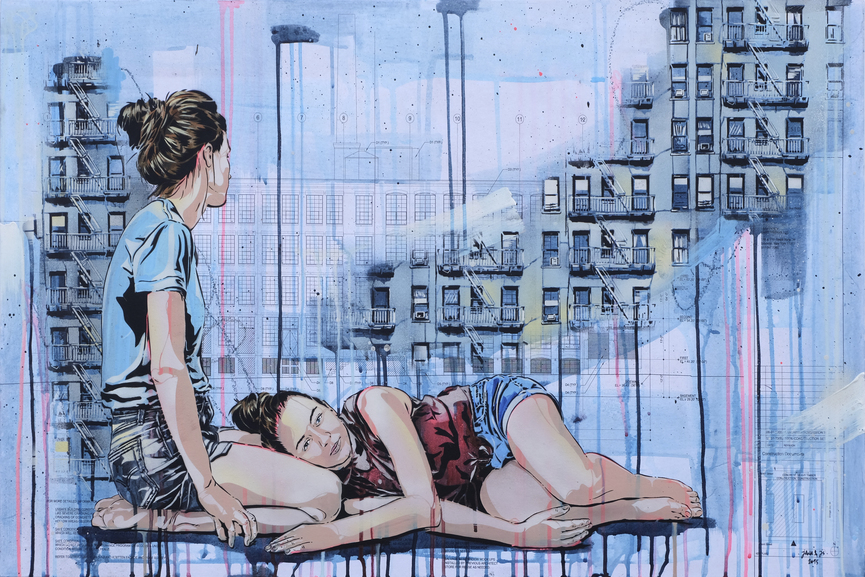 "Forget the Outside" at INOPERAbLE, Vienna
The new work by Jana & Js is an inquiry into the subject of alienation, that is, annihilation of the concept of community in the context of the semi abandoned urban housing projects and neglected industrial surroundings, and the ways people tend to reconnect to each other emotionally in the ever-changing cityscape. States of melancholy, loneliness and nostalgia are presented as built in into the very materialization of the concepts of progress and mass societies. They are inextricable parts of mass ways of living that we got used to ignore, by way of coping strategies. This work is also a commentary on the public outcry about violations of rights to anonymity and privacy that are supposed to secure values we care about such as bonds of love, intimacy, and trust. In fact there is nothing to be secured because those values are always already absent in the contemporary society.
You will be able to visit the "Forget the Outside" exhibition from the 6th of February to the 7th of March 2015 at INOPERAbLE gallery in Vienna. The prices of the Jana and JS's available works will be ranging from 1000 up to 3000 Euros.
To find out more about the upcoming exhibition around the world, make a My Widewalls profile today!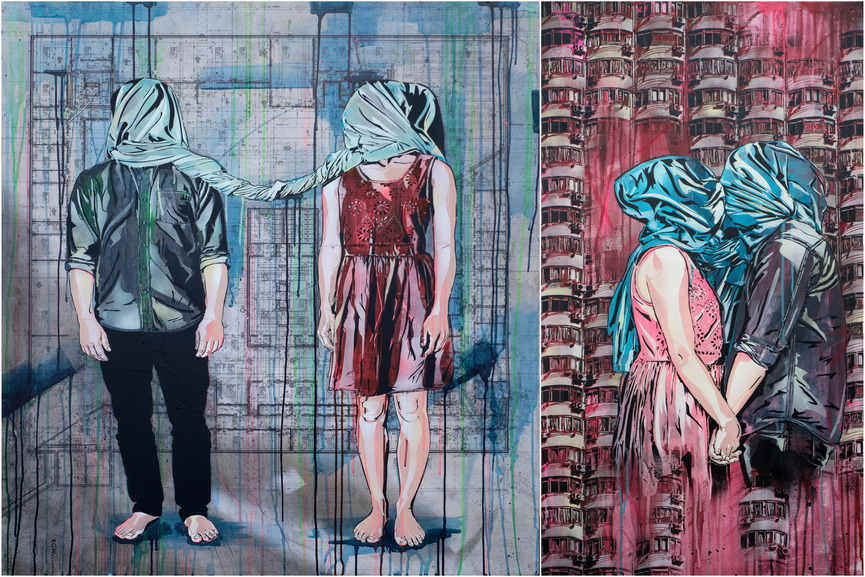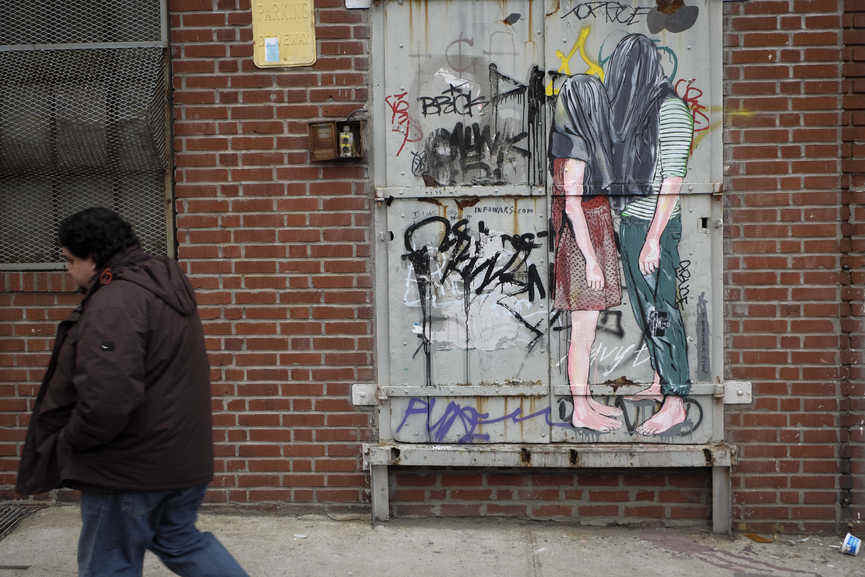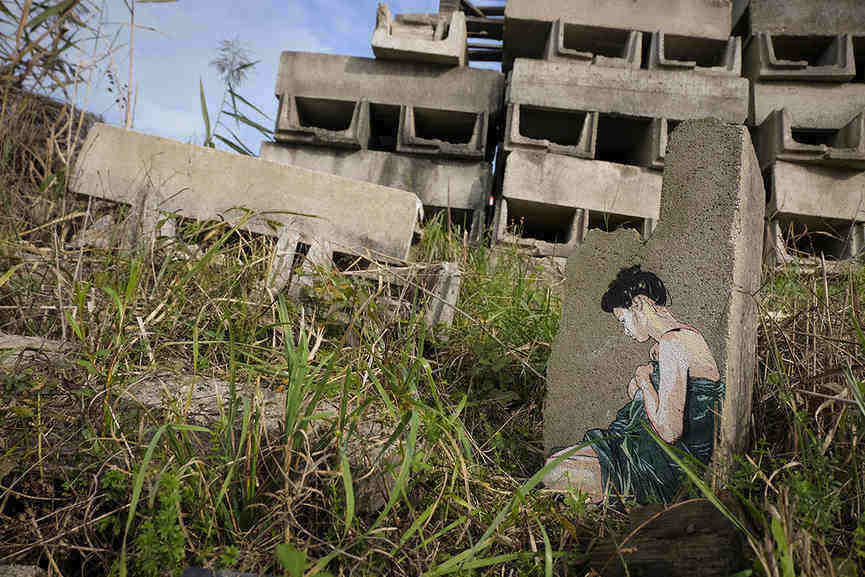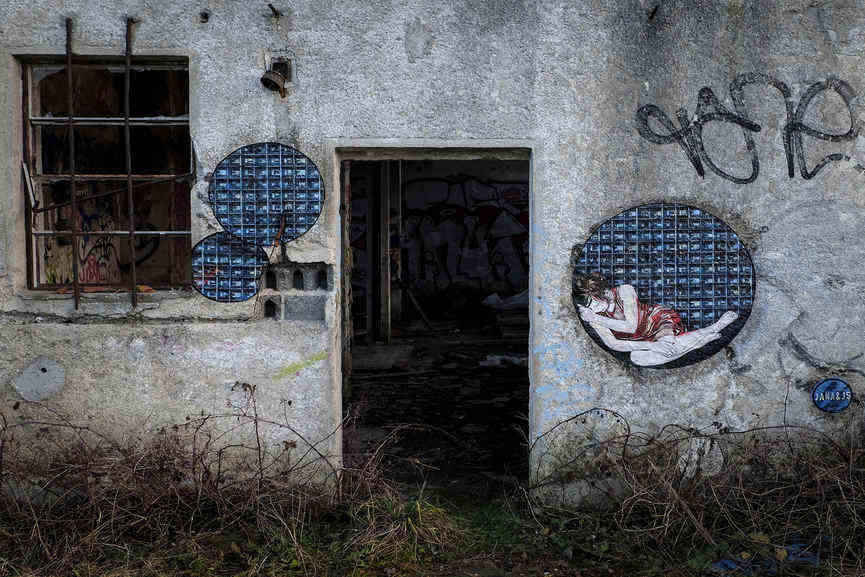 [mc4wp_form]