Unfolding the Past in the Present: Artist Jason Seife Joins Robert Fontaine Gallery Announcing New Works!
If one would to simplify (the almost unimaginable scope) of understanding the phenomena of time and history, one could realize that philosophy has given us two particular views on this subject. One which rests on Hegelian principles of progress; the other, an existential one, contemplating the flow of time as a constant interaction between the past and the present. Jason Seife is an artist whose lifelong relation to art emanates the first view – growth and evolution in his work compared to a previous part of his professional and personal path. On the other hand, when we take a closer look at the most recent shift in his creative process (and the relation to the process itself), a dialogue between what has been (in art history) and that which is still being interpreted unfolds in front of us. Seife's work doesn't seem to simply "revisit" a certain period in time and its artistic manifestations. Rather, it seems that the artist weaves a visual narrative with the idea of achieving the timeless through "communicating" with the temporal…
This recent shift in Jason Seife's work has lead the artist to stand creatively liberated in a different environment: one of new possibilities, ideas and visions that now urge him to go forward. This situation prompted a new collaboration with Robert Fontaine Gallery, as Jason Seife joins the roster of this renowned Miami-based cultural institution. On this occasion, we had quick chat with Jason about his process, changes in his art and the future…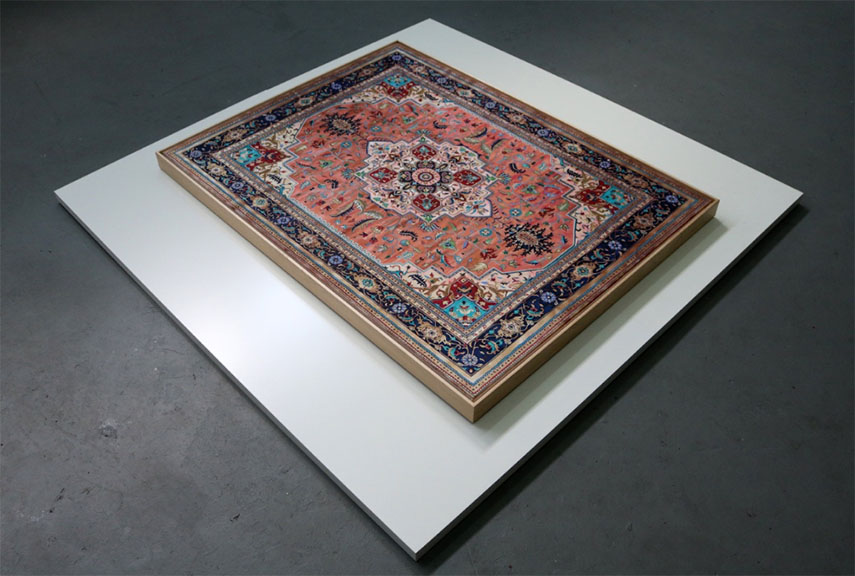 Art History and the Present
Widewalls: Your art has been influenced by various elements present in art history. How has it come to be that your work flows from certain "discussions" with creative expressions form the history?
Jason Seife: I've always found it interesting in general the way the past finds it self again in the present. Whether it be through a fashion trend, style of music, design etc.… We constantly see things from history resurface in somewhat of a new light. For me the next natural progression from that is art. A big fear of mine has always been the thought of creating work that was dated or could only be appreciated by a specific generation and then forgotten. My way of countering that was to draw inspiration from forms and styles of art that have stood the test of time.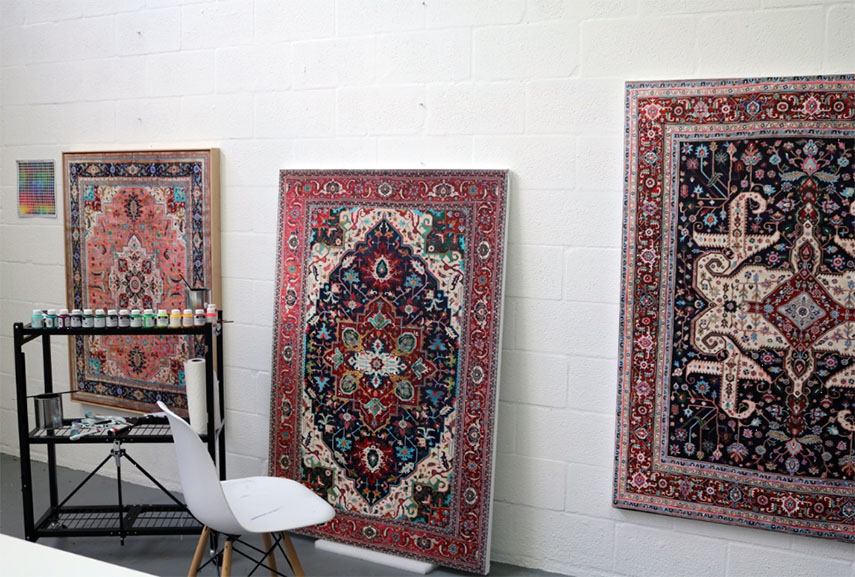 Significance of the Creative Process
WW: In your work, sometimes the process bares equal significance as the "finished product". Could you elaborate on this?
JS: I love the idea of process-based work, but a lot of times the final product isn't very aesthetically pleasing and without the context of what the process to create the work was, it can be very hard to enjoy or appreciate. With these new works, I try and balance both spectrums. Creating paintings that on the surface can be appreciated aesthetically but also have meaning in their process.
WW: How has your relation to the creative process changed/evolved in the recent period? What aspects of creative work influence your decisions to make shifts in your creative process?
JS: My creative process has changed quite a bit recently. I've only been making art at the gallery level for about 3 years now and when I first started showing work in 2013 I felt I needed to make work I thought people wanted to see/buy and my intentions got a bit clouded. It can be a bit scary and overwhelming as a young artist to make the leap from creating the work you think collectors want to see to making the work you want to make. I had to step back for a while, refocus myself and trust in my own vision as apposed to what I was hearing around me. Since making that change I feel a lot more fulfilled in the way I go about creating work and I think it shows in the paintings.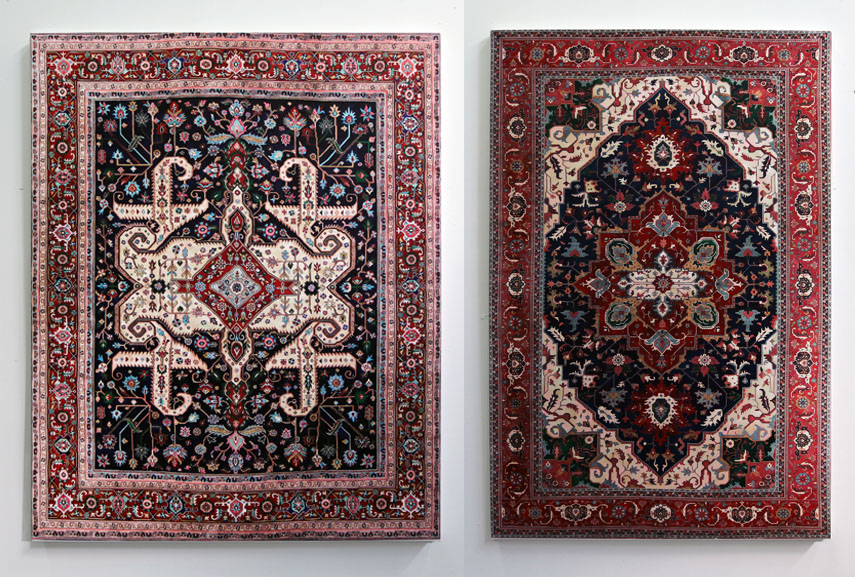 The Future with Robert Fontaine Gallery
WW: What was crucial in your decision to start working with Robert Fontaine?
JS: I actually had never shown at any galleries in Miami before (where I'm from). I had been looking for a gallery for quite sometime but many galleries in Miami would come and go. I had heard of Robert's gallery a while back when he did a show with Anthony Lister whom I am a fan of and he had been on my radar since. Once I was comfortable with my new direction of work and had some photos of the paintings, Robert was the first gallery I reached out to. When I shared the work with him his feedback and appreciation for the paintings was above and beyond what I could ask for. I knew we were exactly on the same page and that it would be a seamless collaboration.
WW: What does the future hold in terms of your artistic career?
JS: I hope to continue growing as an artist and person, I'm really excited about these new works and have a ton more ideas and directions I want to take them. I look forward to bringing them into fruition in the coming years.
All images courtesy of the artist and Robert Fontaine Gallery.