Jaybo Monk at SOZE Gallery
SOZE Gallery from Los Angeles is organizing an amazing exhibition by a truly extraordinary artist – Jaybo Monk. It is difficult to define the art of this French artist who lives and works in Berlin (check out our list of 10 urban artists from France). His work is quite complex – product of different art media, aesthetically and conceptually rich; therefore it's not really possible to explain all the layers of Monk's art approach. As vast majority of artists, Jaybo Monk also tries to understand the world we live in, and to interpret it in artistic way. But, the beauty of Monk's art is to be found in a deep, even poetical way of artist's visual representation. The artist's examination of relationships between real and imaginary, rational and irrational, results in beautiful artworks, mainly paintings. The latest Jaybo Monk's paintings and found objects will be shown during the exhibition entitled Nowhere is Now Here, at SOZE Gallery in Los Angeles.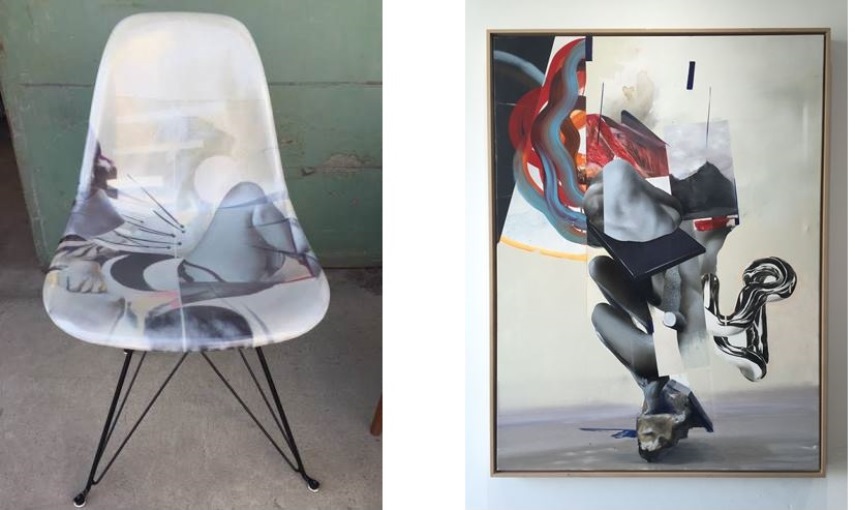 The Art of Jaybo Monk
Jaybo Monk's work has its roots in street art, but nowadays is attributed more to the world of fine art. His work is inherently linked with his political and philosophical views. He opposes to any kind of dominant narratives, norms, rules and institutions. While trying to deconstruct social and political boundaries trapping everybody, Monk creates hermetic pictorial scenes, wresting from them realities of life, dreams, and moments of daydream. In terms of aesthetics, his works are beautiful, yet their concept is even more important for understanding his body of work. Although we could not say that Monk belongs to conceptual art movement, his postmodern approach and understanding of world and art (and understanding of the role of art in contemporary society) links him with many conceptual artists. The artist's constant search for the meanings leads him (and us, as viewers) to different directions. Sometimes, nowhere, as the title of the show at SOZE Gallery perfectly says.
JAYBO MONK: Triangle / No Where is Now Here from DOZE Collective on Vimeo.
Jaybo Monk: Nowhere is Now Here
Nowhere is Now Here show at SOZE Gallery in Los Angeles provides a perfect opportunity for art lovers to experience the world of Jaybo Monk's art. Both the paintings and sculptures from his last body of work show that religious and political imaginings of salvation see us all in exile, as passing figures in a world that is familiar yet often alien. That feeling of being an alien, that mixture of feelings, experiences, dreams, yearnings, nightmares, persistent lounging, and irrecoverable losses. That is his art. His apparently inexhaustible pictorial world poses questions to the audience again and again. Do the protagonists touch each other or not? Are they turned inward upon themselves or do they create a spectacle? The eye roams the canvas and finds itself in confusing spaces, wandering through a bizarre landscape, always seemingly infected with the incurable disease of modern times: loneliness. And precisely because of that, Jaybo Monk is a paradigmatic example of a contemporary artist. His works help us in research for salvation and escape from this endangered world.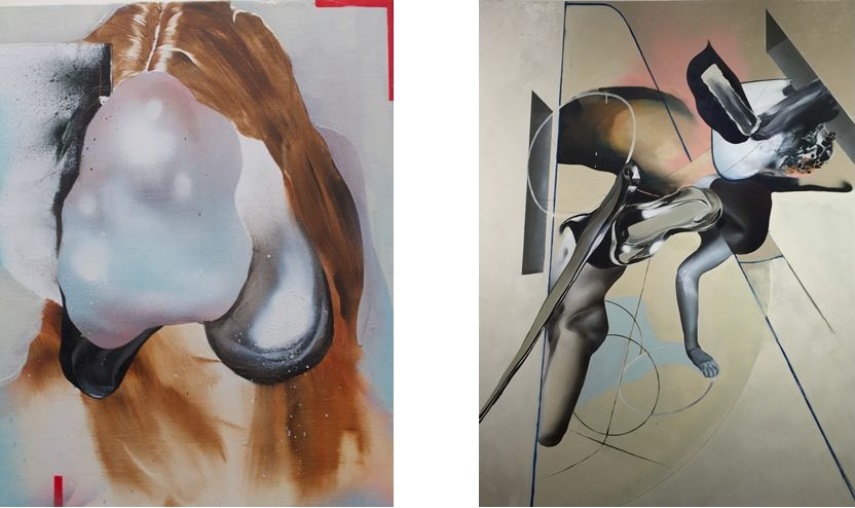 Jaybo Monk at SOZE Gallery
Nowhere is Now Here marks the third solo exhibition of Jaybo Monk's work at SOZE Gallery in Los Angeles. For all true art lovers, this show is a must-see event. The prices of works range between $900 and $12000. Use this nice spring weather, and walk to the SOZE Gallery, you won't regret it. The exhibition entitled Nowhere is Now Here, with latest works by amazing Jaybo Monk will be on view from May 15th until June 15th at SOZE Gallery in Los Angeles.
For the latest news from contemporary art, sign up for My Widewalls!
Featured Image: Jaybo Monk – Preposition (detail), 2015
All Images courtesy of SOZE Gallery.